« Mid-Morning Art Thread
|
Main
|
NY Post: Lincoln Project Founders Have Ties to Russia, Massive Tax Problems »
July 22, 2020
The Morning Rant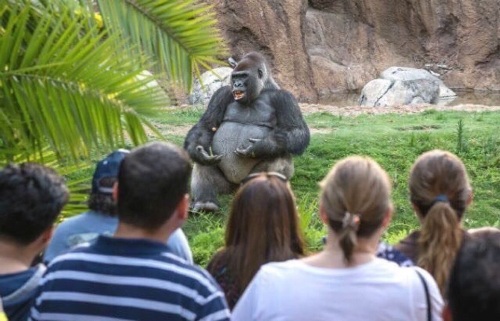 I loves me some guerilla theater. The best thing I love about it is when the left complains about it when it's done to them.
But unlike left-wing guerrilla theater, there is a real price to pay if you're on the right.
Bevelyn Beatty was arrested for dumping black paint on the Black Lives Matter "mural" that Mayor de Blasio arranged to have painted in front of Trump Tower. They charged her and Edmee Chavannes, who helped her carry out her nefarious deed, with "criminal mischief".
And her Twitter account got suspended.
Her official GoFundMe account was removed. They don't say why. Other than it violated "our terms and conditions." Which I guess means the unwritten condition that prohibits raising money for conservative causes.
A couple of third-party sponsored GoFundMe accounts on her behalf have also been deleted.
It is absolutely hilarious to listen to progressives sputtering and fuming and getting all pissy and indignant over her activities. They raise all sorts of dark suspicions about who's funding her travel, although her home is in New Jersey so she could almost walk into New York City. One referred to her as a Christian "activist" (with the ironic quote marks) as if her activities somehow don't qualify as activism. Because, you know, only left-wingers can do activism.
Bevelyn was released shortly after being arrested and she immediately desecrated two more BLM hagiographic displays elsewhere in New York City.
You can see why progressives hate her, though:
--She refuses to bow the knee to BLM, and has called it a 'terrorist organization'.
--She is a Trump supporter.
--She is an outspoken Christian
--She is an evangelist
--She is a pro-life activist
--She likes to use the #JesusMatters hashtag on social media
This 5 Fast Facts About Bevelyn Beatty is a surprisingly even-handed summation of who she is and what she's about. I especially like this:
The New York Post reported that in one video, Beatty said: "Ladies and gentlemen, we're in Brooklyn and it ain't over. Jesus matters. We're taking our country back. We're taking it back. And let me tell you something, the police need our help. They can't stand alone. Don't just sit by idly and watch your country go to the ground."
We cannot spare this woman. She fights.
Unlike Conservative, Inc. Well, actually, they fight, too. But what they fight are mostly other conservatives.
I think this well-known quote by Martin Luther is applicable here:
"If I profess with the loudest voice and clearest exposition every portion of the truth of God except precisely that little point which the world and the devil are at the moment attacking, I am not confessing Christ, however boldly I may be professing Christ. Where the battle rages, there the loyalty of the soldier is proved. And to be steady on all the battle fields besides is merely flight and disgrace if he flinches at that point."
Ms. Beatty is on the front lines, fighting where the action is hottest. These other guys, these William Kristols and David Frenches and Rick Wilsons, what are they doing? What have these "conservatives" doing to promote conservative principles? Nothing except losing their shit over Donald Trump for the past three and a half years. Meanwhile, our country is threatened with dissolution, you can practically hear the fault lines cracking, and the NeverTrumpers are off fighting their own little war.
Put it another way: Bevelyn Beatty is out there past the trenches and barbed wire in no-man's land with a flame thrower and a belt of hand grenades, dodging shells and bullets as she tries to take out an enemy machine gun nest. Meanwhile, the NeverTrumper REMFs are well back away from any actual fighting, plotting against the general and lending aid and comfort to the enemy army. If this was an actual way, they could all executed as traitors.
One Bevelyn Beatty is worth a hundred Jonah Goldbergs.


On the Front Lines: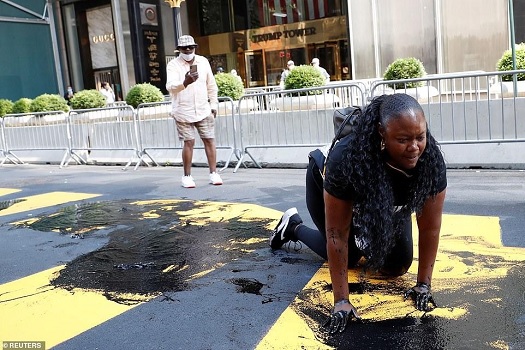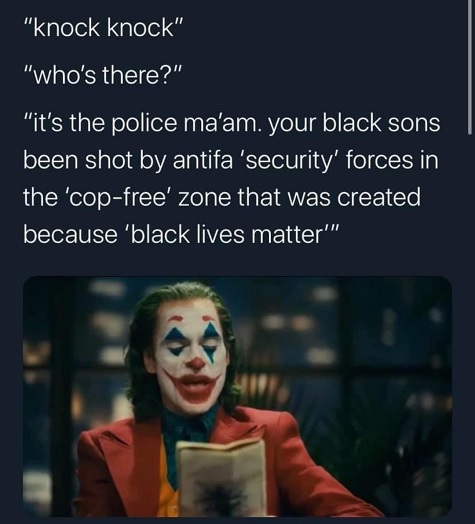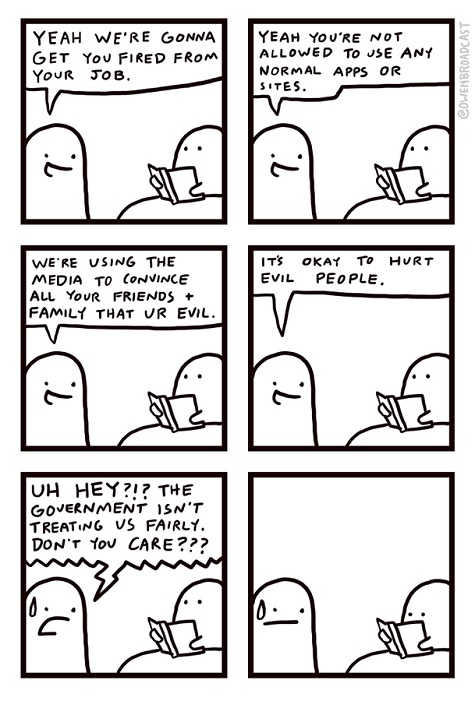 (h/t
TSgt_Ciz
)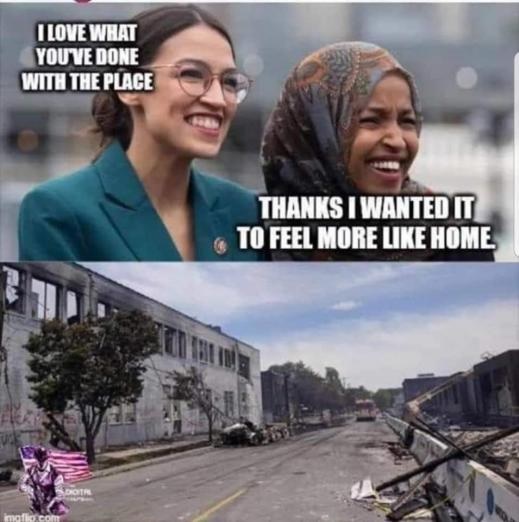 We're In the Twilight Zone: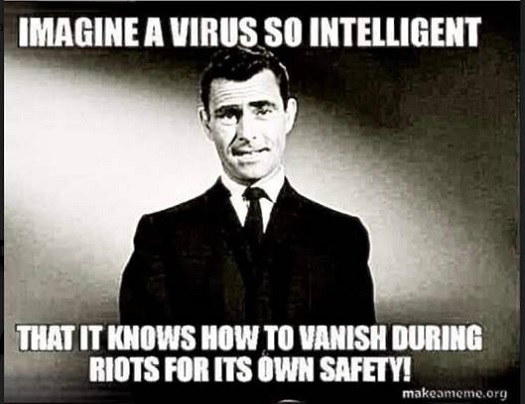 Eff the NFL: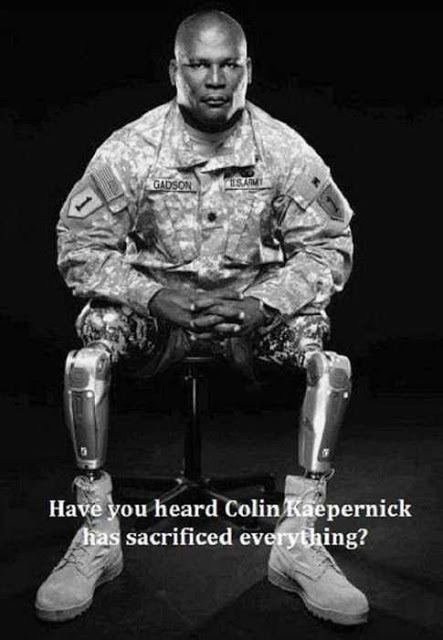 AoSHQ Weekly Prayer List
Please submit any prayer requests to "Annie's Stew" at apaslo atsign hotmail dot com.
Prayer Requests:

6/24 - Ellipse ( … ) asks for prayers for his wife (and the rest of the family) after her 35 year old son committed suicide.

6/30 - Annie's Stew requests prayers for our country - that God's will would be done, and that evil would be overcome.

7/8 - Prayers are requested for Kim and her family, as her husband passed away from MS. He was only in his 50s. Prayers for their daughters, as well.

7/18 - IrishMikeComedy thanks the Horde again for the prayers for his son, born in April. He'd like to request prayers now for complete healing for his son from a UTI that seems cleared up, but they are checking for renal scarring.

7/18 - IrishMikeComedy also asks for prayers for employment. He was laid off last Thursday. He is looking for remote work in customer service, with a specialty in insurance.


For Healing:

6/24 - Asheville Robert needs prayers for healing; he has been diagnosed with a tumor in his colon.

6/24 - NaughtyPine requests prayers for her sister-in-law, who had a stroke.

7/15 - Fox2 requests prayers for his friend Vicki, who is suffering from a rare form of cartilage cancer. Her doctor is talking about taking her log off above the knee. Please pray for healing and for wisdom for the doctors.

7/17 - Dr_No requests prayers for his daughter Megan. She is scheduled for a 5.5 hour operation 7/21 to remove a Stage 2 cancer from her sigmoid colon, and will have a complete hysterectomy for preventative reasons.

For submission guidelines and other relevant info, please contact Annie's Stew, who is managing the prayer list. You can contact her at apaslo at-sign hotmail dot com.
If you see a prayer request posted in a thread comment, feel free to copy and paste it and e-mail it to Annie's Stew. She tries to keep up with the requests in the threads, but she's not here all of the time, so she may not see it unless you e-mail it to her.
Please note: Prayer requests are generally removed after five weeks or so unless we receive an update.
Please remember the Prayer of St. Francis:
http://www.prayerguide.org.uk/stfrancis.htm
Keep calm and pray on!


Who Dis: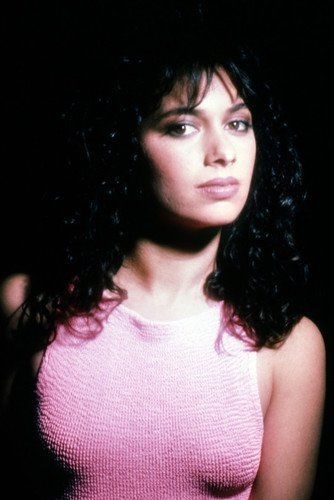 Photo 2
Photo 3
Photo 4
Photo 5
Photo 6
Photo 7


For the 'Ettes: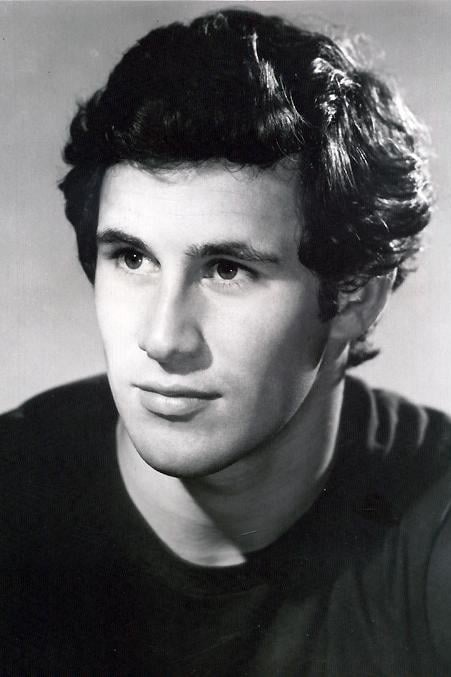 Photo 2
Photo 3
Photo 4


Monday's Who Dis: Tanya Roberts and Christopher Walken both had roles in the 1985 James Bond movie A View to a Kill


Today's Edition Of The Morning Rant Is Brought To You By Homemade Pizza Rolls: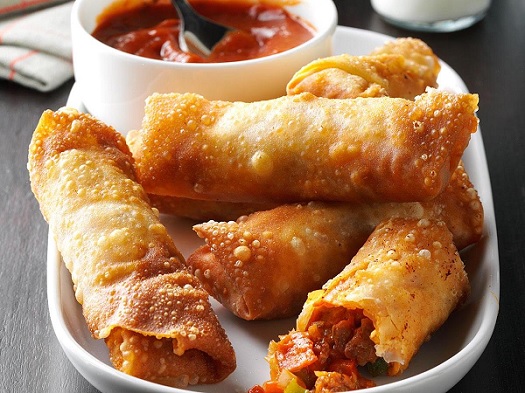 Pizza roll recipe here.

posted by OregonMuse at
11:18 AM
|
Access Comments