« EMT 7/19/20
|
Main
|
Do The Limits Of Free Speech Extend To Molotov Cocktails? »
July 19, 2020
Sunday Morning Book Thread 07-19-2020

Good morning to all you 'rons, 'ettes, lurkers, and lurkettes, wine moms, frat bros, crétins sans pantalon (who are technically breaking the rules), and the rest of you lab rats, street rats, pack rats, womp rats, roof rats, and naked mole rats. Welcome once again to the stately, prestigious, internationally acclaimed and high-class Sunday Morning Book Thread, a weekly compendium of reviews, observations, snark, witty repartee, hilarious bon mots, and a continuing conversation on books, reading, spending way too much money on books, writing books, and publishing books by escaped oafs and oafettes who follow words with their fingers and whose lips move as they read. Unlike other AoSHQ comment threads, the Sunday Morning Book Thread is so hoity-toity, pants are required. Even if it's these pants, which, when I retire from doing the book thread (and may that day be far into the future), and I compile my all-time list of the worst, ugliest, most ridiculous, wtf cringe-inducing pants pics that I've shown, this one will be at or near the top.


Pic Note:
A bookstore devoted exclusively to travel books:
Marylebone High Street's Daunt Books is essentially a travel bookshop, but it's about so much more than guidebooks. Stock is arranged by country and within each section you will find maps, travel writing and memoirs, photography, cookbooks, books on nature and often a selection of the nation's literary classics alongside the expected travel/hotel guides. If you want to immerse yourself in wherever you're travelling to next, this is the place to get lost in before you go. The gorgeous wooden frontage, balcony-style upper level and natural light-enabling windows of the shop enhance the experience no end, too.


It Pays To Increase Your Word Power®
Know the difference!


Book Thread Bleg
Moron commenter 'Doof' has some books he'd like to sell:
My family has been cleaning out my mom's house as she prepares to move into a smaller senior apartment. My mom and her sister are life-long readers. And they have a lot of books lying around. Boxes and boxes and boxes. Mixed in among WAY TOO MANY paperbacks, we have found several hardback books. Some go back to the 1930s. Lots of Hardy Boys and Nancy Drew hardbacks. A very old hardback copy of Gone With The Wind. Other stuff that I have never heard of.

Any suggestions on where to begin with researching possible value for books? And who/where to sell them? Appreciate any insight you might have.
I don't know much about this, but I do think 'old' does not necessarily equal 'valuable'. I would think that signed first-editions would be collectible, but other than that, I don't know. If any of you morons know about book appraisals, please let me know in the comments, thanks.


Who Dis: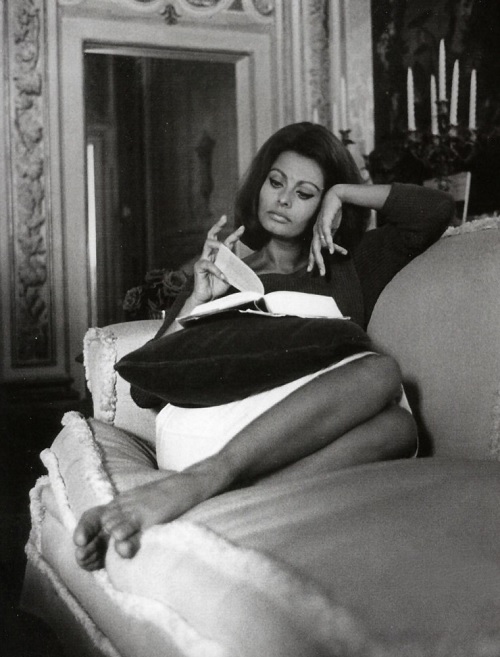 (Last week's 'who dis' was singer
Lena Horne
.


Freebie (I Think)
I just bought the Kindle edition of 50 Core American Documents: Required Reading for Students, Teachers, and Citizens, and when I say 'bought', I mean 'picked it up for free.' I don't know if that price still holds, but it's well worth looking into. Included are The Declaration of Independence, the Constitution, a sampling of the Federalist Papers, Washington's Farewell Address, some historic Supreme Court decisions (Marbury v. Madison, Dredd Scott, Brown v. Board of Education), Gettsyburg Address, Johnson's "Great Society" speech, Reagan's "A Time For Choosing."
Not included: Articles of Confederation, Anti-Federalist Papers. I think they should've been included to give a fuller understanding of how the Constitution came to be.


Inappropriate Children's Books: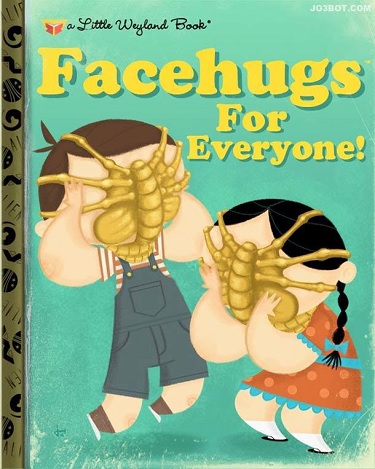 Moron Recommendations
So I am slogging through the 1973 book by Antonia Fraser Cromwell: the Lord Protector.

It's big. If dropped on a pack horse it would hurt. It is detailed.

Very detailed. But it is full of information I did not know.

Posted by: NaCly Dog at July 12, 2020 09:59 AM (u82oZ)
Ms. Fraser has apparently written more than one book on Cromwell. Cromwell: The Lord Protector is OOP, although used copies are available. She also wrote Cromwell, Our Chief of Men, which also came out in 1973, and I'm wondering if it has much of the same material, or I suppose it could be the same book under a different title.
Anyway:
No Englishman has made more impact on the history of his nation than Oliver Cromwell; few have been so persistently maligned in the folklore of history. The central purpose of Antonia Fraser's book is the recreation of his life and character, freed from the distortions of myth and Royalist propaganda. Cromwell was a man of contradictions and surprising charm. This decisive and ruthless commander was also a country gentleman and a passionate connoisseur of music. Of Cromwell's fitness for high office, this fascinating biography leaves no doubt. Under his rule English prestige abroad rose to a level unequalled since Elizabeth I, yet his campaign in Ireland has cast a shadow over his reputation. Antonia Fraser displays great insight into this complex man and reveals a totally unexpected Cromwell, far removed from the received stereotype.
I guess the Irish have no great love for Cromwell.
Looking at Fraser's book, I noticed that Amazon was also suggesting this one: Vlad the Impaler: A Life From Beginning to End, part of the Hourly History series of short books on various history topics, this this about the ruler who may have been the inspiration for the 'Dracula' legends:
Is there really a Dracula? Many scholars argue that Vlad III Dracula, also known as Vlad the Impaler, is the real Dracula. He was known in western Europe for his cruelty, most especially his penchant for impaling his victims. He is said to have killed somewhere between 40,000 and 100,000 people during his crusade to stop the Ottoman Empire from expanding into eastern Europe. He was equally harsh on the people he ruled and is said to have taken great pleasure in torturing his victims...

His story, however, is much more complicated than the oft-reported details of his atrocities would imply. He lived in a time of conflict where many were equally as cruel, and he is viewed as a hero in Romania where he is remembered as a protector of his people. This eBook tells the story of his life and times, and discusses his connection to the fictional Count Dracula, in a succinct, compelling manner, which makes for an entertaining read that is packed with historical information.
So, in other words, the man was a hero, right? Kept the Ottoman hordes from sweeping into Western Europe. If he was around today, he'd be tossing them out of helicopters.
___________
___________
A lurker e-mails:
Hey, not a regular reader of the book thread, but have you talked about Jim Butcher's series known as the Dresden Files and how the next book is coming out like in two days and that's going to be followed up by another before the end of the year? Books 16 and 17, btw.

It's a great series about a young private detective in Chicago. And a professional wizard. He starts out young and inexperienced and without much and few friends, and then Jim spends the next 15 books doing his best to kill the guy, the friends and loved ones he meets along the way, and the readers, because you really come to love the people you're reading about. He's an evil bastard.
I've heard of them, but don't know anything about them. The first book in this long-running urban fantasy series, where presumably the audience is introduced to the main protagonist, is called Storm Front:
As a professional wizard, Harry Dresden knows firsthand that the "everyday" world is actually full of strange and magical things—and most of them don't play well with humans. And those that do enjoy playing with humans far too much. He also knows he's the best at what he does. Technically, he's the only one at what he does. But even though Harry is the only game in town, business—to put it mildly—stinks.

So when the Chicago P.D. bring him in to consult on a double homicide committed with black magic, Harry's seeing dollar signs. But where there's black magic, there's a black mage behind it. And now that mage knows Harry's name...
The Kindle edition is $2.99. Considerably more spendy are the two most recent ones, Peace Talks and Battle Ground.
___________


OK, I Laffed:



Books By Morons
Moron author 'troyriser' e-mails:
If you would, please mention inclusion of my latest short story, "Love and the Forever Machine", in the horror anthology, The Devil You Know, a collection of modern takes on the 'deals with the devil' genre. My story is about an artificial intelligence that escapes into the world and finds love and--finding love--acquires a soul, which naturally sparks the interest of Old Scratch himself. The Devil You Know is available in hardcopy and Kindle versions on Amazon, of course, but it's also available for order in real-world bookstores, as well.
The genres represented in this anthology range from fairy tale to folk tale, from urban fantasy to science fiction, from comedy to horror. For fans of stories like The Devil And Daniel Webster and Faust.
___________
Lurkette author Laura Montgomery has just released the 3rd installment of her Martha's Sons series, Under the Earthline:
With only a slender hold on their alien world, human settlers from a marooned starship inhabit a single terraformed valley. As technology frays, as the second generation of settlers cannibalizes its past, and as the governor cancels elections again, tension grows between the city and the western farms.

One Dawe son dead, one in exile, and Thaddeus Dawe now slated to serve as a hostage for his younger brother's crimes, Thaddeus has a task. He must locate the colony's last terraseeder for the secret enclave another brother works to carve from the northern wilderness. But with the governor's men harboring no love for Dawes, and First Landing's bureaucracy and its preeminent practitioner having other plans, Thaddeus is not the only one whose life is at risk.
The Kindle edition is $2.99. Simple Service is the first installment in this series and the second is Sleeping Duty.
___________
So that's all for this week. As always, book thread tips, suggestions, bribes, insults, threats, ugly pants pics and moron library submissions may be sent to OregonMuse, Proprietor, AoSHQ Book Thread, at the book thread e-mail address: aoshqbookthread, followed by the 'at' sign, and then 'G' mail, and then dot cee oh emm.
What have you all been reading this week? Hopefully something good, because, as you all know, life is too short to be reading lousy books.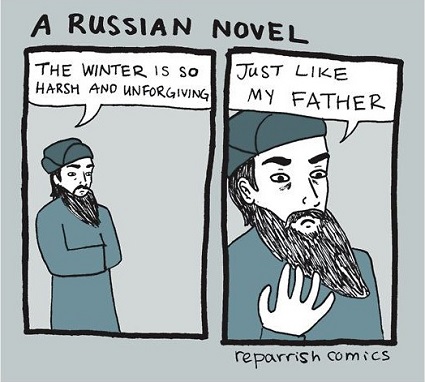 posted by OregonMuse at
09:00 AM
|
Access Comments