« An Open Thread That Is Open
|
Main
|
The Morning Report - 7/14/20 »
July 13, 2020
Monday Overnight Open Thread (7/13/20)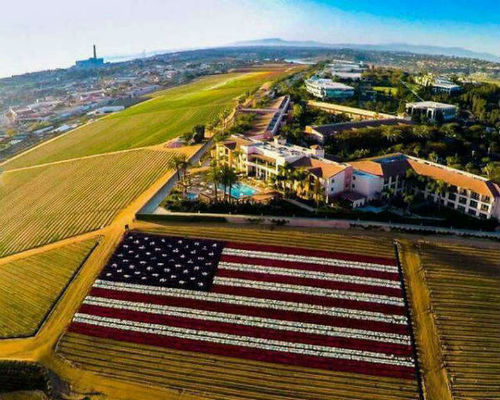 ***
The Quotes of The Day

Quote I

"Visitors to Glacier National Park are reminded that the park is home to black and grizzly bears. Trail running in grizzly habitat is dangerous because runners traveling quickly and quietly through bear habitat have a higher risk of surprising grizzly bears at close range. Glacier National Park discourages trail running in order to protect the public and the bears."Glacier National Park Press Release

Quote II

"I respect Dr. Fauci a lot, but Dr. Fauci is not 100 percent right, and he also doesn't necessarily, he admits that, have the whole national interest in mind," "He looks at it from a very narrow public health point of view." Adm. Brett Giroir

Quote III

"We want to let people know that we are serious about this, that businesses that flagrantly violate this will be shut down short term and prosecuted in the medium term as well," LA Mayor Eric Garcetti

Quote IV

"The district court's last-minute, day-of-execution injunction is inappropriate, conflicts with binding Supreme Court precedent, and should be promptly stayed or summarily vacated effective immediately," The US DOJ

Quote V

And maybe I'm denying science again (That's Lie #13), but if polls were so reliable the UK would be run by Jeremy Corbyn and we'd be playing "Hail to the Chief" to Felonia Milhous von Pantsuit, at least until some aggrieved sophomore with a degree in Collectivist Pottery from Goucher College declared the ditty "racist" and the Democrat administration scrambled to replace it with a mash-up of songs by The Chicks and Lady A. Not the black soul singer Lady A, but the singers of pallor currently squatting on the name because the word "Antebellum" sets stupid people to literally shaking. Kurt Schlichter
***

Concerned about the environment? Looking for a new car with a low payment? Want to virtue signal? Want to help out the Chinese Commie regime? Boy do we have the car for you!

If you've been dreaming of going electric, but can't yet afford to buy a Tesla, you can start low, really low. Changli, the world's cheapest electric car, will set you back just $930 ($1,200 with larger batteries), and can be ordered online and delivered to your door.

Designed and produced by Chinese manufacturer Changzhou Xili Car Industry, the Changli, or Changli Nemeca is a tiny electric vehicle that has been getting a lot of attention online after being promoted as the world's most affordable electric car. Calling this thing a car is kind of stretching it a bit, as it's electric motor can only produce the equivalent of 1.16 horse power, and it has a top speed of only 30 km/h. Still, it does come with some interesting features, like air-conditioning, independent suspension, heater, radio and even reverse-view camera. But the most impressive thing about the Changli, in my opinion, is that you can have it delivered to your doorstep.
No word if Jonah Goldberg could fit his fat ass into one.
Yeah, yeah, a cheap shot......
***

Winnebago was thinking outside of the box. Their actions didn't get outside that box.

The motorhome seems like a great idea until you have to actually drive it somewhere. As it turns out, the car and the house don't have enough in common to be the best fit. But what about a house and a helicopter—what is the latter if not an airborne box that can be filled with the comforts of home? I guess that was the thought behind the Winnebago Heli-Home, a real flying RV that was actually marketed and sold by Winnebago in the late 1970s. A pretty perfect idea for vacations in 2020, too.

I would like to begin by saying that it's unfortunate Winnebago didn't actually try to make an existing RV model fly a la Eagle 5 in Spaceballs, but reality has its stubborn limits. Instead, beginning in 1975 it worked with a company called Orlando Helicopter Airways to acquire a fleet of ex-military Siksorky S-55 transport helicopters (also known as the H-19) and convert these surplus machines into something a little more homey.
***

I suppose to get clicks you can throw any shit against a wall for some to stick.
Good grief, if Teen Vogue isn't telling you how to take it up the ass.

It's busy explaining we are racist when we are sleeping. Because we all know I keep the people down on the plantation when I'm sawing logs.

Systemic racism is being blamed for a whole host of problems these days, but one cause I didn't dream of was "systemic racism in sleep."

Brittney McNamara highlighted the issue on Friday in Teen Vogue in a story about Fannie Sosa and Navild Acosta, the creators of Black Power Naps (BPN), described on its website as "a sculptural installation, vibrational device and curatorial initiative that reclaims laziness and idleness as power." Ok, whatever that means …

They created BPN because they were tired, "but it wasn't just any old fatigue," reported Teen Vogue, "they were specifically experiencing a generational fatigue familiar to Black people and people of color." As Sosa claimed, "We inherited this exhaustion."
Judas Fucking Priest, and a FFS to boot.
***

Good-bye Redskins. Hello Foreskins. A fitting name for a bunch of pricks.

For more than two decades, Washington Redskins owner Daniel Snyder has fiercely resisted calls to change the name of his team, despite protests that the name is offensive to Native Americans. But Monday morning, with pressure for a change immense and an internal review of the name ongoing, the team announced that it will "retire" the name at the conclusion of the review.

The team did not say when a new name will be chosen, and "Redskins" will not be removed immediately. The club's website remains Redskins.com, and Monday's news release was sent on Redskins letterhead. A person with knowledge of the situation said the team plans to use Redskins until a new name is chosen, though it is contemplating other options, including the possibility of a generic temporary name such as "Washington Football Club."

Make sure you select a name noted for your region. Just a couple of other ideas Washington Clusterfucks, D.C. Whores, The Washington Grifters. They all work.
***

As a 29 year old my teen age years aren't too far behind me. But I still remember the things I wanted. And one of them was a car. Because a car meant freedom.

The millennial meh
We recently completed a study for which we interviewed 40 millennials to hear how they really feel about driving.

One quote captured the typical reaction: "I've considered getting a car, especially when I was in college. But now it's like, meh … I mean, like, it doesn't sound appealing whatsoever."

To find out if these attitudes were truly representative, we surveyed 2,225 American adults of all ages. On average millennials drive for 8% fewer of their typical weekly trips than baby boomers or Gen Xers.
***

This makes way too much sense. That's why this proposed legislation will never go anywhere.

Minnesota Dems willfully allowed Minneapolis to burn & then blamed the police whom they demonized. Now, they want the fed govt to pay the bill.

I'm introducing legislation to make local govt liable to private property owners if officials deliberately withhold police protection.
***

Unfortunately, this is probably true...............H/T LadyL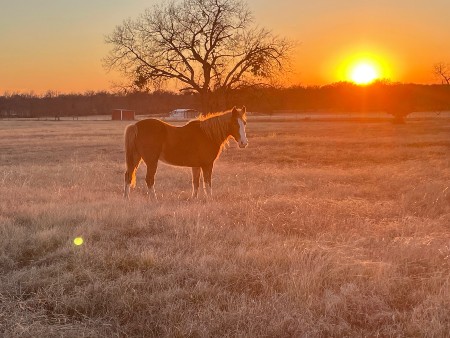 ***
The ONT Musical Interlude
On this day: 13 Jul 1985
At 12.01 Status Quo started the Live Aid extravaganza, held between Wembley Stadium, London and The JFK Stadium, Philadelphia. The cream of the world's biggest rock stars took part in the worldwide event, raising over £40million. TV pictures beamed to over 1.5bn people in 160 countries made it the biggest live broadcast ever known. Artists who appeared included Paul McCartney, Phil Collins, The Who, U2, David Bowie and Mick Jagger, Queen, Tina Turner, The Cars, Neil Young, Tom Petty, Bob Dylan, Bryan Adams, Hall and Oates, Lionel Richie and Led Zeppelin. via thisdayinmusic.com
&&&
Born on this day: 13 Jul 1942
Roger McGuinn, guitar, vocals, The Byrds, (1965 US & UK No.1 single 'Mr Tambourine Man'). He was the only member of The Byrds to play on the hit, the others being session players. He toured with Bob Dylan in 1975 and 1976 as part of Dylan's Rolling Thunder Revue, and later worked with fellow ex-Byrds Gene Clark and Chris Hillman to form McGuinn, Clark and Hillman. via thisdayinmusic.com
***

It's called Spic & Span. It's not called Spit & Span. Genius Award Winner.

A Toronto woman says she was left shocked and disgusted after she saw a cleaner at a grocery store spitting on a towel and then wiping down grocery baskets with it.

The incident was recorded on July 5 at a FreshCo location on Bathurst and Nassau. In the video exclusively obtained by CityNews, a cleaner is seen using a small white towel to wipe down baskets. At one point, he appears to spit into the towel and continues wiping down the baskets.
***

It would have been pretty easy to overlook this item. Tonight's Feel Good Story of The Day

Once they returned from their trip, Kolton's mother Ashley posted a photo of the dog tag on Facebook to see if anyone might know who the tags belonged to.

"Rhonemus doesn't seem like a very common name, so we thought it should be pretty easy to find who it belonged to. So we put it on Facebook, and within about six hours someone got in touch with us," Ashley told the Lancaster Eagle Gazette. "That woman put us in contact with Kimberly Greenlee, the dog tag's owner's sister. We knew we had to get the tag back to her, so we arranged to meet."

"She asked where would be a good place? I said Rising Park... She replied with 'oh my goodness, yes, this was his favorite place to go'."
***

Tonight's ONT has been brought to you by Carnal Desires.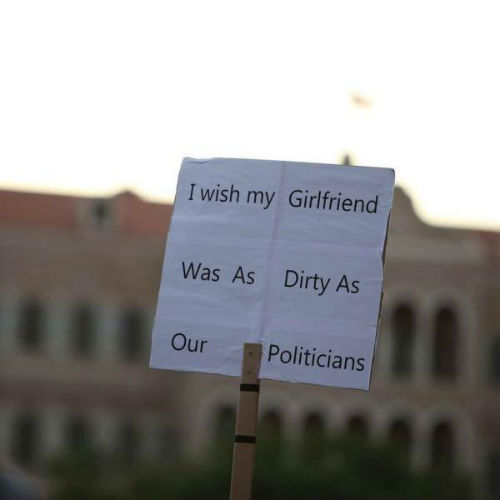 Notice: Posted with permission by the Ace Media Empire and AceCorp, LLC. ONT tips, loose change, drink tokens and burner phones to petmorons at gmail dot com. All other bullshit and complaints to the Karen International Sisterhood of Obtuse Bitches.


posted by Misanthropic Humanitarian at
10:02 PM
|
Access Comments