« EMT 7/12/20
|
Main
|
The Regulatory State: What Can't It Screw Up? »
July 12, 2020
Sunday Morning Book Thread 07-12-2020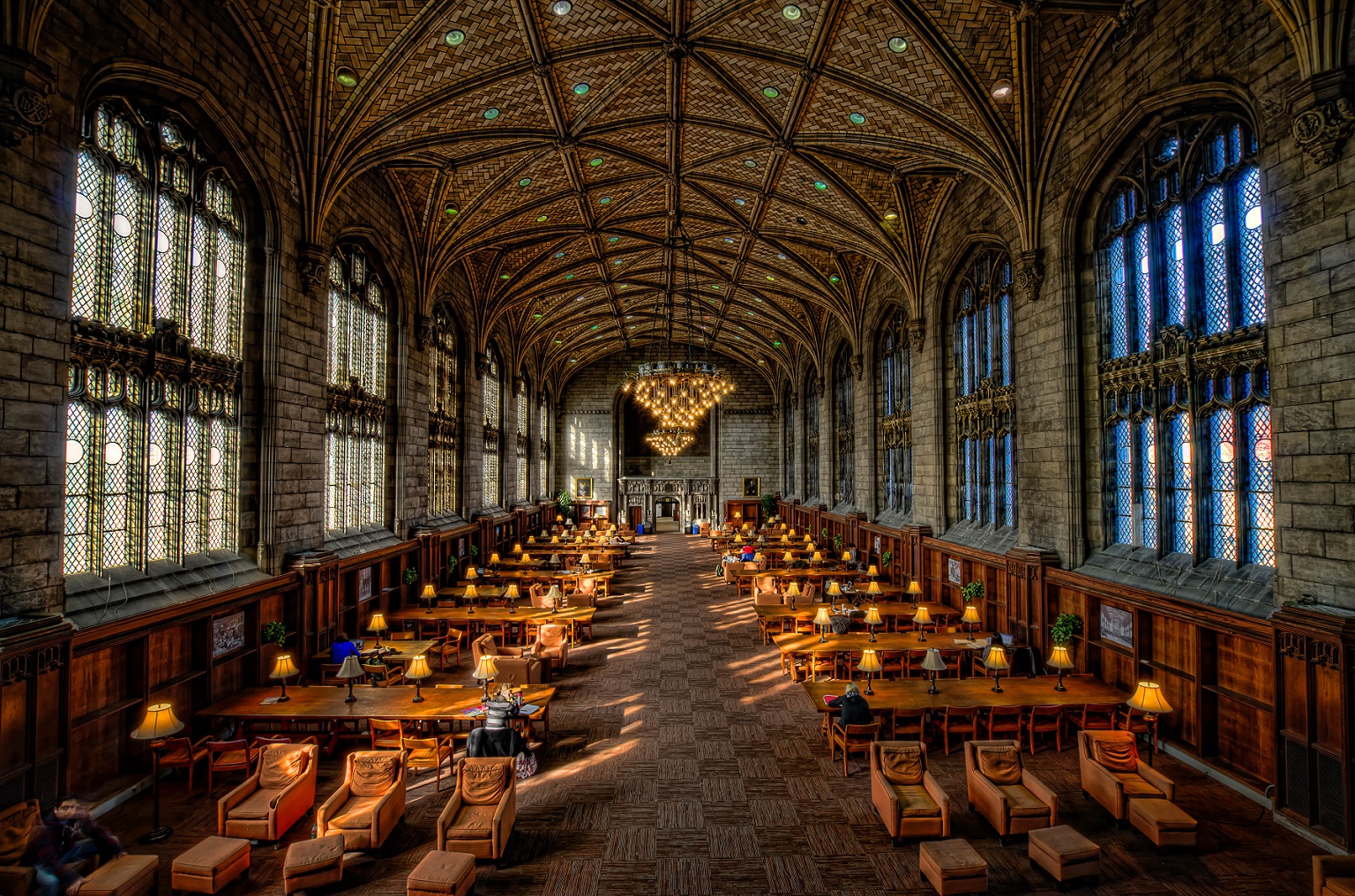 Harper Memorial Library, University of Chicago

Good morning to all you 'rons, 'ettes, lurkers, and lurkettes, wine moms, frat bros, crétins sans pantalon (who are technically breaking the rules), and the rest of you deplorables who, if you ever felt the urge to do a little rioting, or looting or burning out small businesses and the like, the last place you'd do it would be your in own neighborhoods. Because you know that makes no sense. Welcome once again to the stately, prestigious, internationally acclaimed and high-class Sunday Morning Book Thread, a weekly compendium of reviews, observations, snark, witty repartee, hilarious bon mots, and a continuing conversation on books, reading, spending way too much money on books, writing books, and publishing books by escaped oafs and oafettes who follow words with their fingers and whose lips move as they read. Unlike other AoSHQ comment threads, the Sunday Morning Book Thread is so hoity-toity, pants are required. Even if it's these pants, which show that during the 1970s, "business casual" meant something a bit different than it does now.


Pic Note:
My dream house is going to have a system of pneumatic tubes to move stuff around. Some old-school technology doesn't get superseded:
The dedication of Harper Memorial Library on June 11, 1912 represented a major milestone for the University of Chicago. With its elegant Gothic architecture and advanced technology—the building featured telephones and a system of pneumatic tubes to transmit book orders—the new library was, according to the Chicago Tribune, "the largest and most important building yet erected on the campus of the University of Chicago."...

The library took inspiration from King's College Chapel at Cambridge, as well as Magdalen College and Christ Church College at Oxford. It featured other architectural nods to colleges and universities in Europe and the United States, including stone carvings of the coats of arms of Oxford, Cambridge, Harvard, Yale, Stanford, and the University of California, among many others.


It Pays To Increase Your Word Power®
Which of these three are you?


"Shut Up", She Explained
This is a comment posted on the Wednesday rant thread:
Since Corona Chan reared her ugly head, my family has been doing a video conference call every couple of weeks to keep up. The last one was BLM related-- most of my extended family are libs, and most of my immediate family isn't. Now, the email comes out from my cousin, who's running the one this weekend. I swear I'm not making this up:

"Then we will move into our follow up conversation about race. I have talked to a few of you about the slogan and intent of Defund The Police. So we will dive into that. I hope by the end of the readings and discussion people will understand this slogan better than they did to start and will have examined how their whiteness plays into their perspectives on policing."

There's more, including a reading list, but I think you get the gist.

Posted by: Vanya, Dirty Laundry Enthusiast at July 08, 2020 12:07 PM (BAsqb)
Reading list? Did she say reading list? This might be a great opportunity to-- actually, no, let me back up a bit. Obviously, in this is case, what I'm about to propose won't work. But I always like it when evangelizers come to my door and pester me about joining their religion and want me to read one of their books. That's when I propose that I'll read their book if they read one of mine and we can discuss them. Of course, they invariably refuse because they're not there to listen, and any "conversation" will be very one-sided.
And from Vanya's comment, the cousin isn't really interested in listening, but rather getting Vanya's side of the family to shut up and learn the lessons that the cousin has graciously vouchsafed to teach the rubes and enlighten them. But the existence of a proposed reading list gives Vanya a chance to offer his own deal. If the offer is rejected, as I'm almost 100% sure it will, Vanya will be able to make a pretty good case for bad faith on the part of the cousin. Zany hijinks might ensue.
But, just for insurance, Vanya should have a book ready just in case the offer is accepted. In that unlikely event, I might recommend Shame: How America's Past Sins Have Polarized Our Country by Shelby Steele:
The greatest barrier to racial equality today is not overt racism, Shelby Steele argues, but white liberals. Under the guise of benevolence, liberals today maintain their position of power over blacks by continuing to cast them as victims in need of saving. This ideology underlies liberal social policies from affirmative action to welfare, which actually exacerbate racial inequality rather than mitigating it. Drawing on empirical data as well as his own personal experience, Steele demonstrates that these policies have not only failed, but have made it impossible to address the problems that plague the modern black community, and have ensured that black Americans will never be truly equal to their white countrymen, in their own minds or in practice.
I've just started this book and it's very good. Steele is a superlative writer and very persuasive. I especially like this observation he made early on, because it serves as a template for all sorts of progressive thinking:
...a very specific fallacy that might be called "poetic truth." Poetic license occurs when poets take a certain liberty with the conventional rules of grammar and syntax in order to achieve an effect. They break the rules in order to create a more beautiful or more powerful effect than would otherwise be possible. Adapting this idea of license and rule breaking to the realm of ideology, we might say that "poetic truth" disregards the actual truth in order to assert a larger essential truth that supports one's ideological position. It makes the actual truth seem secondary or irrelevant. Poetic truths defend the sovereignty of one's ideological identity by taking license with reality and fact. They work by moral intimidation rather than by reason, so that even to question them is heresy.
And the way this plays out in modern discusssions about race is that progressives' "poetic" truth is that
...the victimization of blacks (and other minorities) is always the larger truth of American life, a truth so much a part of America's fundamental character that it must always be taken as literal truth even when the facts refute it. When poetic truth is in play, facts carry no weight. For him the essential truth—the truth for which he demanded moral and political accountability—was that America was an intractably racist society, maybe a little better today than in the past, but still structurally aligned against blacks and minorities.
This is the lens, the paradigm, the narrative by which they view the world and also insist that you and everyone else must, too. Otherwise, you're a racist.
In contrast, Steele argues
...that since the 1960s, white racism had lost so much of its authority, power, and legitimacy that it was no longer, in itself, a prohibitive barrier to black advancement. Blacks have now risen to every level of American society, including the presidency. If you are black and you want to be a poet, or a doctor, or a corporate executive, or a movie star, there will surely be barriers to overcome, but white racism will be among the least of them. You will be far more likely to receive racial preferences than to suffer racial discrimination.
Those wet thumps you're hearing are progressive heads exploding all over the country.


Who Dis: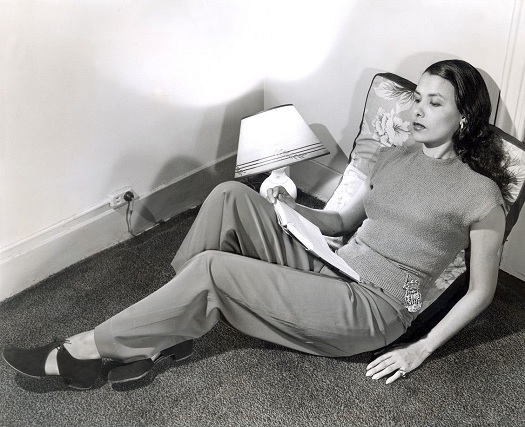 (Last week's 'who dis' was actress
Tina Louise
.


A Podcast Worth Checking Out
A moron posted this on Friday's art thread:
Andrew Klavan's son, Spencer, has a new podcast called The Young Heretics where he talks at length about the classics of the Western Canon.

It's not introductory, I think he largely assumes the listener has some knowledge of what he's talking about (or at least has a copy of the work to follow along with...kinda like a book club!) but he speaks with eloquently and with great enthusiasm.

Definitely got to recommend the Horde check it out if you're into such things.
On the Apple Podcasts site, The Young Heretics is described as
...a podcast about truth, beauty, and the stuff that matters. While the academies of higher learning go ever crazier, Ph.D. in classics and Chief Heretic Spencer Klavan puts aside all the identity politics to get at the heart of what makes Western literature, philosophy, and poetry great. Join him every week as he dives into the heritage of the West and answers your questions about how to bring ancient wisdom into modern life.
There have been over a number of episodes so far. Topics have included T.S. Eliot's poem The Waste Land, The Battle of Actium, the prophet Isaiah, Homer, and more.
Also available on YouTube.
Also Ricochet.


Books By Morons
'Ette author Sabrina Chase informs me via e-mail that she has a new book out:
I just released a collection of (very) assorted short stories into the wild. Ten stories, of which three are brand new and have never appeared anywhere before (one a Sequoyah backstory)...There is something for every kind of Moron mood -- science fiction, dark fantasy, rampant silliness, even a western. Suitable for commutes, bathrooms, and bedtime relaxation!
This short story collection is entitled Rogues and Heroes and you can pick it up on Kindle for $2.99.
___________



Moron Recommendations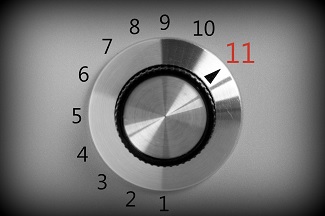 540 This weekend I read Derek Hunter's "Outrage, Inc.: How the Liberal Mob Ruined Science, Journalism, and Hollywood." I highly recommend it - it's short, 200-page look at all the ways groupthink and the narrative has ruined those fields and more. Hunter backs up his statements with studies, facts and citations galore, and does so in a highly readable style. One drawback: the book was published in 2018, so he missed all the latest craziness. If you haven't heard his podcast, "The Derek Hunter Show," check it out! I first learned about him here at Ace of Spades.

Posted by: CarolinaGirl at July 05, 2020 11:51 AM (1qlYG)
Outrage, Inc.: How the Liberal Mob Ruined Science, Journalism, and Hollywoo came out in 2018, just as the left was really cranking the crazy up to 11.
There are three institutions in American life run by gatekeepers who have stopped letting in anyone who questions their liberal script: academia, journalism, and pop culture. They use their cult-like groupthink consensus as "proof" that science, reporting, and entertainment will always back up the Democrats. They give their most political members awards, and then say the awards make their liberal beliefs true. Worse, they are using that consensus to pull the country even further to the left, by bullying and silencing dissent from even those they've allowed in.

Just a few years ago, the media pretended they were honest brokers. Now a CNN segment is seven liberals versus a sacrificial lamb. MSNBC ate their sacrificial lamb. Well, Chris Matthews did. Tired of being forced to believe or else, Derek Hunter exposes the manufactured truths and unwritten commandments of the Establishment.
This looks like a fun book to read, but in all honesty, it probably isn't going to tell us anything we don't already know.

___________
57 After reading here about Anne Perry's history I read a few of her books. They are well crafted, and strive for historical accuracy. The last one I read was "A Christmas Journey" which really had nothing to do with Christmas but dealt with the mystery behind a suicide which took place at a party at a British estate during Victorian times...

Given Perry's history, I have found her presenting complex characters with multifaceted motivations for their behaviors. So often, a villain is a villain and nothing more, any positive qualities he possesses are but a clever ruse designed to fool victims and detectives. Perry doesn't do that and I have found her characters better rounded and more realistic. She never lets them off the hook, though, a price must be paid...

The book could have been longer and more detailed, but it was interesting anyway.

Posted by: CN at July 05, 2020 09:18 AM (ONvIw)
A Christmas Journey is the first of a series of 'Christmas' novels written by Ms. Perry. There are something like 18 of them. She calls them 'novellas', but at 160-220 pages, 'novel' would be a fair description.
The second in the series is A Christmas Visitor:
The Dreghorn family is gathering for an anticipated reunion in the Lake District of England. The blissful tranquility of the snowbound estate, however, is soon shattered by what appears to be an accidental death. The victim's distraught wife, Antonia, summons her godfather, distinguished mathematician and inventor Henry Rathbone–one of the most beloved characters from Perry's bestselling William Monk series. But questions about the tragic event turn into whispers of murder, sending shock waves among members of the Dreghorn clan, who haven't seen each other in ten years.

Now Rathbone must put his analytical and creative capacities to the test as he assumes the role of an amateur investigator. But while searching for clues and mulling over potential motives, he cannot help but wonder: Will another poor soul meet the same untimely end–and be silenced like the night?
Ms. Perry has an amazing number of books published. She must write 16 hours a day.
___________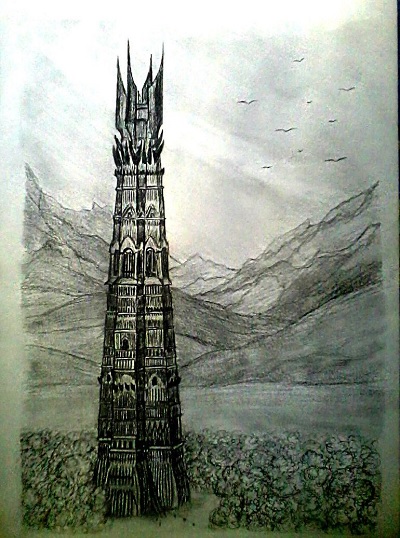 62 Old-Timey Book Recommendation:

A while back a friend of mine was talking about my Tolkien collection and spied "Unfinished Tales" on the shelf, which he'd never heard of. So I loaned it to him.

We sometimes take it as a given that fans of an author know all his works, particularly with Tolkien, but this was the second time I met a Tolkien fan unaware of that particular book.

I absolutely recommend this book as a bedtime reader. It is a bunch of unfinished essays and is PERFECT for when you are tired, on the point of sleep, but just need a little push and don't want to lose your place in a longer book.

I usually read at bedtime, but sometimes you are so out of it you have to go back because you were fading. Unfinished Tales is great in its own right, but perfect for that one or two pages to put you asleep.

Posted by: Ace-Endorsed Author A.H. Lloyd at July 05, 2020 09:19 AM (cfSRQ)
I should get this book. Like Mr. Lloyd, I, too, do pretty much all of my reading at bedtime, and many a time I read a paragraph and I think "Wait, I don't remember anything about what's going on here" so I have to go back a chapter or two to reacquaint myself with the characters and plot. Yes, my memory is that bad. So a book like Unfinished Tales of Númenor and Middle-earth would be ideal.
So here's what you get with this book:
Unfinished Tales of Númenor and Middle-earth concentrates on the lands of Middle-earth and comprises Gandalf's lively account of how he came to send the Dwarves to the celebrated party at Bag-End, the story of the emergence of the sea god Ulmo before the eyes of Tuor on the coast of Beleriand, and an exact description of the military organization of the Riders of Rohan and the journey of the Black Riders during the hunt for the Ring. It also contains the only surviving story about the long ages of Númenor before its downfall, and all that is known about the Five Wizards sent to Middle-earth as emissaries of the Valar, about the Seeing Stones known as palantíri, and about the legend of Amroth.

Edited and with an introduction, commentary, index, and maps by Christopher Tolkien.
The Kindle edition is $9.99. Christopher's maps alone probably make it worth the price.
Even with memory problems, reading in bed at the end of the day with my head propped up with an extra pillow and Mrs. Muse lying next to me working on a crossword puzzle, occasionally asking me questions like what's a 5-letter word for who is buried in Grant's tomb. It truly is the best part of the day.
___________
75 I read:
The Last Days of Night, by Graham Moore. It's a docudrama dealing with the battle between Edison, Tesla, and Westinghouse, as seen through the eyes of a young lawyer. I don't read a lot of modern fiction, but this was quite good.

Posted by: pep at July 05, 2020 09:24 AM (v16oJ)
Even better than the VHS vs. BetaMax wars, and almost as nasty as the crossbow vs. longbow wars, there is the war over with what type of electrical current the United States should be electrified, with AC or DC? Lots of big names involved, lots of money at stake:
New York, 1888. Gas lamps still flicker in the city streets, but the miracle of electric light is in its infancy. The person who controls the means to turn night into day will make history—and a vast fortune. A young untested lawyer named Paul Cravath, fresh out of Columbia Law School, takes a case that seems impossible to win. Paul's client, George Westinghouse, has been sued by Thomas Edison over a billion-dollar question: Who invented the light bulb and holds the right to power the country...?

In obsessive pursuit of victory, Paul crosses paths with Nikola Tesla, an eccentric, brilliant inventor who may hold the key to defeating Edison, and with Agnes Huntington, a beautiful opera singer who proves to be a flawless performer on stage and off. As Paul takes greater and greater risks, he'll find that everyone in his path is playing their own game, and no one is quite who they seem.
The Kindle edition of The Last Days of Night is a bit spendy, $14.99.
___________
So that's all for this week. As always, book thread tips, suggestions, bribes, insults, threats, ugly pants pics and moron library submissions may be sent to OregonMuse, Proprietor, AoSHQ Book Thread, at the book thread e-mail address: aoshqbookthread, followed by the 'at' sign, and then 'G' mail, and then dot cee oh emm.
What have you all been reading this week? Hopefully something good, because, as you all know, life is too short to be reading lousy books.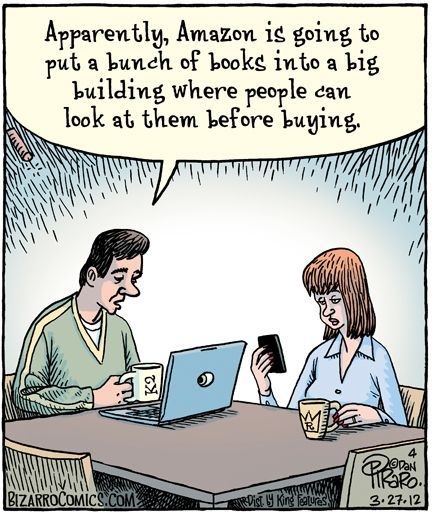 posted by OregonMuse at
09:00 AM
|
Access Comments