« Mid-Morning Art Thread
|
Main
|
Supreme Court Rules 7-2 That The Little Sisters of the Poor Charity Does Not Have to Provide Contraceptives to Employees »
July 08, 2020
The Morning Rant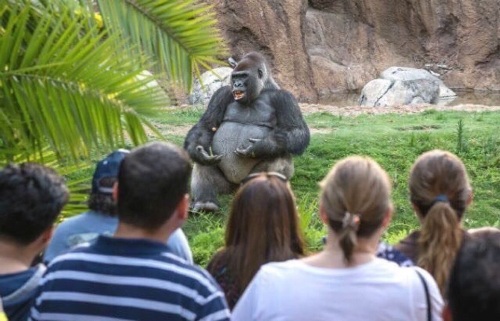 Much of what makes Donald Trump Donald Trump is his uncanny ablility to plainly talk about what everybody already knows. Here is a brief excerpt from his speech at Mt. Rushmore:
And yet, as we meet here tonight, there is a growing danger that threatens every blessing our ancestors fought so hard for, struggled, they bled to secure.

Our nation is witnessing a merciless campaign to wipe out our history, defame our heroes, erase our values, and indoctrinate our children.

Angry mobs are trying to tear down statues of our Founders, deface our most sacred memorials, and unleash a wave of violent crime in our cities. Many of these people have no idea why they are doing this, but some know exactly what they are doing...

One of their political weapons is "Cancel Culture" -- driving people from their jobs, shaming dissenters, and demanding total submission from anyone who disagrees. This is the very definition of totalitarianism, and it is completely alien to our culture and our values, and it has absolutely no place in the United States of America. This attack on our liberty must be stopped, and it will be stopped very quickly...

In our schools, our newsrooms, even our corporate boardrooms, there is a new far-left fascism that demands absolute allegiance. If you do not speak its language, perform its rituals, recite its mantras, and follow its commandments, then you will be censored, banished, blacklisted, persecuted, and punished.

Make no mistake: this left-wing cultural revolution is designed to overthrow the American Revolution. In so doing, they would destroy the very civilization that rescued billions from poverty, disease, violence, and hunger, and that lifted humanity to new heights of achievement, discovery, and progress.

To make this possible, they are determined to tear down every statue, symbol, and memory of our national heritage.
I am overjoyed when I hear him talk like this. I shout at the TV, not in anger, but in sheer exuberance. He gets it! He gets it! Finally, someone in power actually gets it!
Meanwhile, Rep. Ilhan Omar (D-MN) is calling for the "dismantling" of the American political system.
"We can't stop at criminal justice reform or police reform for that matter. We are not merely fighting to tear down the systems of oppression in the criminal justice system. We are fighting to tear down systems of oppression that exist in housing, in education, in health care, in employment, in the air we breathe."
So much of progressive rhetoric is delivered in vague generalities. "System(s) of oppression" is one of their favorites. It means everything and yet nothing. It sounds very impressive. It's not just regular oppression, it's actually a 'system' which suggests conscious intent. And since it's a 'system', it doesn't need any evidence to support its existence, which should be obvious to anyone who looks. And if you question it, you're obviously a racist.
And now here comes the Jahr Null stuff:
We must recognize that these systems of oppression are linked. As long as our economy and political systems prioritizes profit without considering who is profiting, who is being shut out, we will perpetuate this inequity. So we cannot stop at criminal justice system. We must begin the work of dismantling the whole system of oppression wherever we find it."
President Trump's vision of America is one of building up, while Rep. Omar's is one that focuses on tearing down and 'dismantling systems'. Which sounds pretty extensive. Like perhaps if she was allowed to dismantle what she thought needed dismantling, there wouldn't be much left. But when you point this out, her defenders get all butthurt and beat a hasty retreat back into the safely fortified motte while accusing you of 'twisting her words'. And this raises the question of what, exactly, is their problem with Omar being called a rat bastard commie. Is it that the accusation is unjust, or do they just not want it to be stated publicly? Because if she's not a rat bastard commie, maybe she shouldn't talk like one.
Americans need to choose: either Trump's vision or Omar's. Much as I hate to say, this, but at this point, I'm not sure which way the vote would go.


Our Garbage Media:


What A Pathetic Little Man: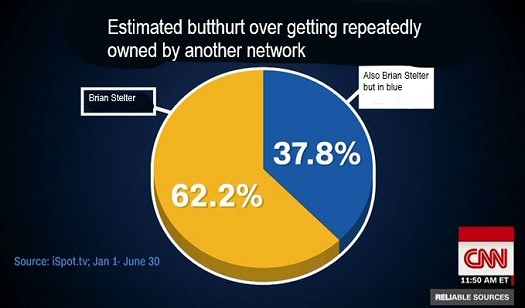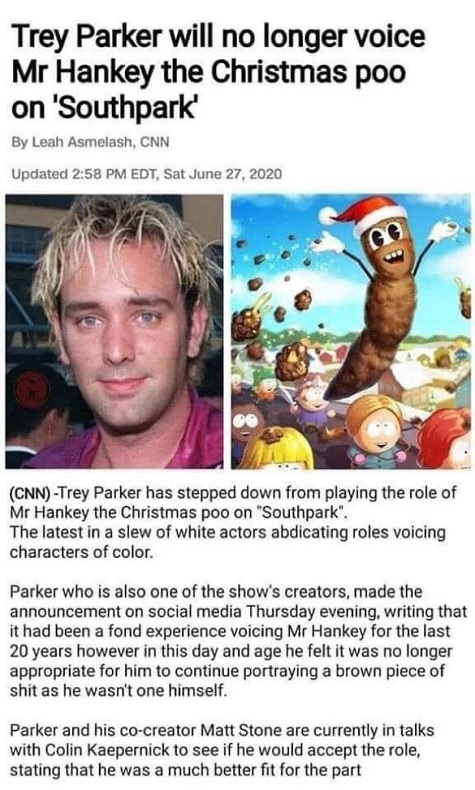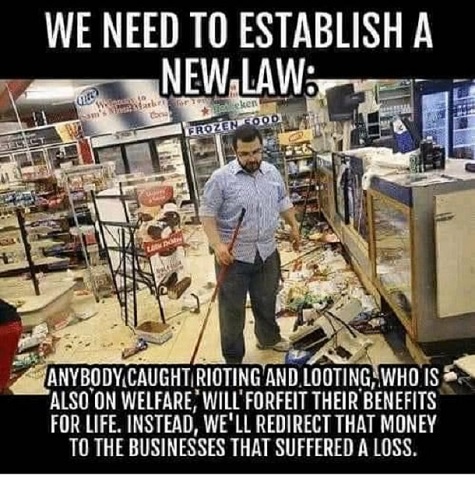 I'll Bet Muldoon Did This: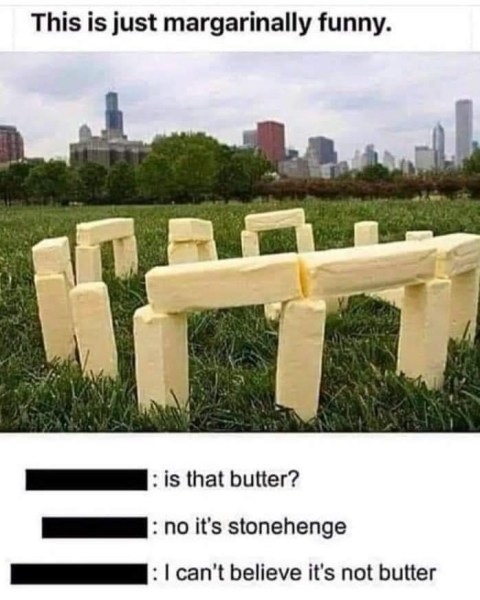 SCIENCE!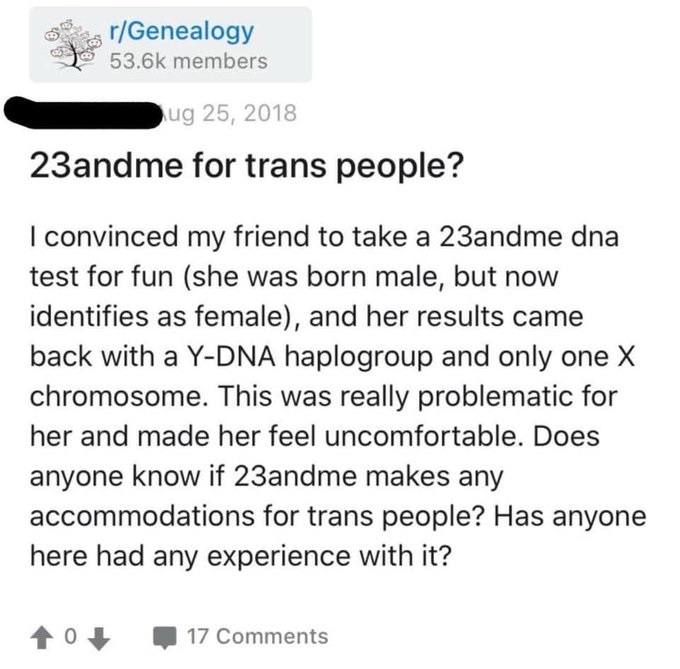 The Israelis Show How They Do Crowd Control Downtown:
I especially liked the crying little pussy at the end who said that getting sprayed with stinkjuice made him feel "humiliated."


AoSHQ Weekly Prayer List
Please submit any prayer requests to "Annie's Stew" at apaslo atsign hotmail dot com.
Prayer Requests:

6/3 - Clyde asks for prayers for his younger brother, who is a Chicago police officer on the south side of Chicago. Please pray for him, as well as all police officers, during this time of chaos to help them help keep the people of their cities safe as well as remain safe themselves.

6/4 - PH requests for prayers for his mother and father. His mother went into a nursing home just before the Covid lockdown started, and the isolation she has endured has taken a terrible toll. They saw her last weekend through a "window visit" and she is just a shell of what she was. Now his dad is facing learning what a new normal for him will be without her.

6/24 - Elipse ( … ) asks for prayers for his wife (and the rest of the family) after her 35 year old son committed suicide.

6/30 - Annie's Stew requests prayers for our country - that God's will would be done, and that evil would be overcome.


For Healing:

6/4 - PC requests prayers for a friend named Joanie who just had surgery for a serious rare ailment.

6/24 - Asheville Robert needs prayers for healing; he has been diagnosed with a tumor in his colon.

6/24 - NaughtyPine requests prayers for her sister-in-law, who had a stroke.
For submission guidelines and other relevant info, please contact Annie's Stew, who is managing the prayer list. You can contact her at apaslo at-sign hotmail dot com.
If you see a prayer request posted in a thread comment, feel free to copy and paste it and e-mail it to Annie's Stew. She tries to keep up with the requests in the threads, but she's not here all of the time, so she may not see it unless you e-mail it to her.
Please note: Prayer requests are generally removed after five weeks or so unless we receive an update.
Please remember the Prayer of St. Francis:
http://www.prayerguide.org.uk/stfrancis.htm
Keep calm and pray on!


Who Dis: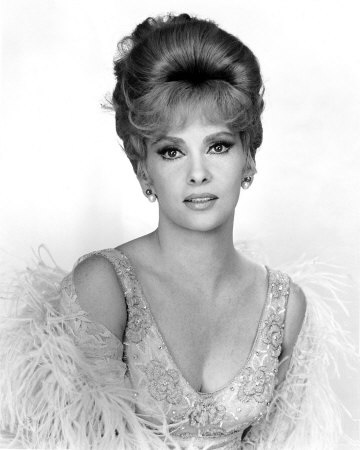 Photo 2
Photo 3
Photo 4
Photo 5
(leggy!)
Photo 6
Photo 7
(you know who this kind of looks like, don't you?)


For the 'Ettes: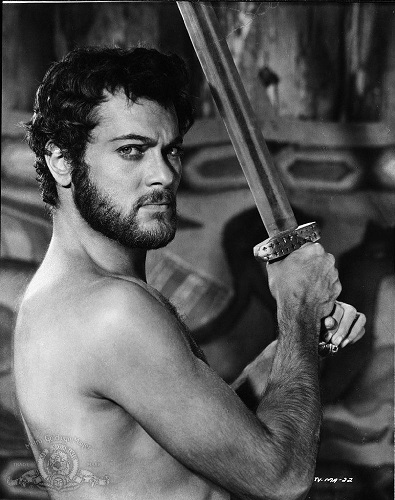 Photo 2
Photo 3
Photo 4
Photo 5

Bonus Who Dis: I decided to keep this father-daughter pic under wraps because it's a bit disturbing.

Monday's Who Dis: Emily Blunt and John Kasinski have been married since 2010 and have a couple of children. They've been in a number of movies together, notably 2018's A Quiet Place


Today's Edition Of The Morning Rant Is Brought To You By Bacon-Wrapped BBQ Meatloaf: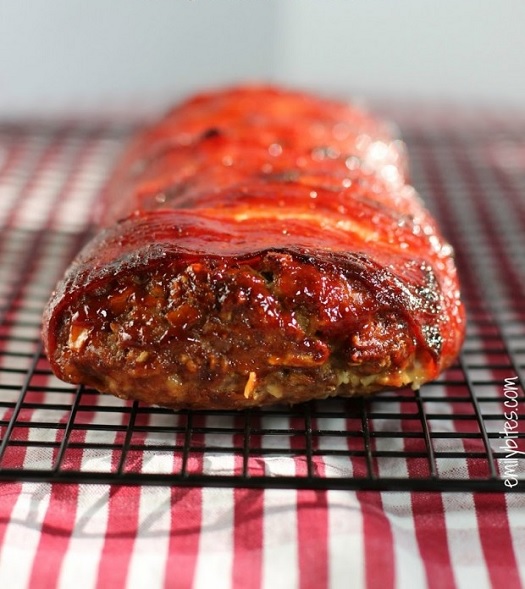 Meatloaf recipe here.


posted by OregonMuse at
11:13 AM
|
Access Comments