« Joe Biden: Senile And Feeble-minded And Hard-left
|
Main
|
The Morning Report - 7/7/20 »
July 06, 2020
Monday Overnight Open Thread (7/6/20)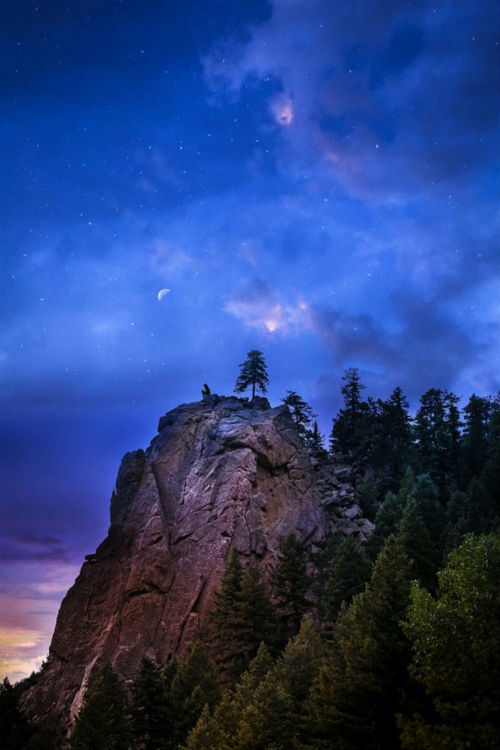 ***
The Quotes of The Day
Quote I

Those who cry out that the government should 'do something' never even ask for data on what has actually happened when the government did something, compared to what actually happened when the government did nothing. Thomas Sowell

Quote II

The sacred rights of mankind are not to be rummaged for among old parchments or musty records. They are written, as with a sunbeam, in the whole volume of human nature, by the hand of the divinity itself; and can never be erased. Alexander Hamilton

Quote III

"The executive order is a good thing, mainly because you saw the support of law enforcement there … There is movement in the direction of a database for bad cops," Van Jones

Quote IV

"Darwin's theory is as dead as he is. Everyone is surviving, fit or not. Years ago, any kid dumb enough to chase a shiny object down a well was dead and out of the gene pool. Now they got the technology and medicine to save the fool so he can breed more open-mouth breathers..." Lenny Bruce, Comedian
[Says the guy found dead on the floor of his bathroom after a heroin overdose.
Posted by: Mr. Peebles at July 06, 2020 10:04 PM (oVJmc)]

Quote V

"It took four long years, but today justice has been served at Standing Rock, If the events of 2020 have taught us anything, it's that health and justice must be prioritized early on in any decision-making process if we want to avoid a crisis later on. "Earthjustice attorney Jan Hasselman
***

If we had a press with some curiosity instead of marching robots. They would be researching Dr. Anthony Fauci and asking him some tough, yet fair pointed questions.But we don't which is unfortunate.

DEADLY COVER UP: Fauci Approved Hydroxychloroquine 15 Years Ago to Cure Coronaviruses; "Nobody Needed to Die"
***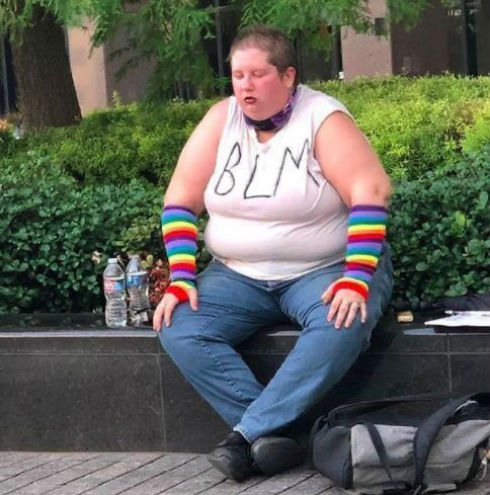 Black Blimp Lives Matter

Yes, yes, I denounce myself, maybe.
***

George Saunders once said, "Humor is what happens when we're told the truth quicker and more directly than we're used to."
In this case it is so true.
***
The Atlanta Braves. They talk tough. How long before they cave like other politically correct Go Woke businesses?

Unlike the Washington Redskins and the Cleveland Indians, the Atlanta Braves do not appear to be considering changing the name of their team.

In the wake of the Redskins and Indians going public about the possibility of changing their names because they are disrespectful to Native Americans, the Braves released a statement about their team name.

In the release, Atlanta said their team "honors, supports, and values the Native American community" but conceded there is "much work to do on and off the field."

"We have also held meetings with our Native American Working Group which will collaborate with us on cultural issues, education and community outreach to amplify their voices and show our fans they are still proudly here," the statement said. "The Atlanta Braves have a meaningful commitment to honor the Native American community and we are excited about working together to ensure this happens."
***

RIP Ennio Morricone, composer of The Good, The Bad and The Ugly.

***

No. Just Hell No!!! Michigan Passes Controversial Bill To Microchip Humans Voluntarily To Protect Their Privacy.

The Michigan House of Representatives has passed a controversial bill to microchip humans voluntarily in the state under the guise of protecting their privacy. The Microchip Protection Act would allow Michigan employers to use microchipping of their workers with their consent. However, research has shown that RFID transponders causes cancer.
Nope, don't see how this could be abused by the government. They are always looking out for you.
***

For the married folks here, was your wedding day this memorable?
***

If the local authorities are going to shrug their shoulders and yawn. Then it is about time the Feds stepped in.

Acting Deputy Secretary of the Department of Homeland Security Ken Cuccinelli revealed that a rioter in Portland, Oregon was arrested with materials used to create a pipe bomb on Saturday night.

Cuccinelli shared an image of the rioter's terrorist paraphernalia on his Twitter Sunday, announcing that the rioter would face federal criminal charges for his possession of the destructive device.
***
Judas F*cking Priest, they have lost their minds. Will the last sane person leaving California turn off the lights.

The California Faculty Association released a statement in light of George Floyd's death and recent protests. The group also created a list of demands for California State University that it says will provide "redress for systemic anti-Black racism in the CSU."

The CFA demanded CSU "provide free tuition for all Black, Native, and Indigenous students." Trends show that enrollment of these students has been decreasing within the CSU system. To increase admission of these "marginalized students," the CFA proposes that the universities make efforts "to overturn Proposition 209, the ban on affirmative action."

According to the CFA, "racial pay equity" is necessary because "workload is also higher for Black faculty given that CSU faculty are majority-white, and CSU students are majority of color resulting in 'cultural taxation.'"
***
Paul Joseph Watson Language warning - NSFW
***

Hey Karen!!! When you are outside take off the damn mask.

There is now powerful observational evidence that outdoor air is extraordinary safe regarding COVID-19, and the recent protests have helped provide it. The protests/riots began in Seattle and other cities on May 26th. Thousands gathered without social distancing and a good 10% had no masks. They participated in chanting, singing, screaming and other activities that ensured plenty of droplets were injected in the air, and that unhealthful environment was "enhanced" by coughing from tear gas and other agents.

Did this huge exposure result in increased spread of COVID-19? The answer is clearly no.
Consider Washington's King County, a hotbed of protests starting 26 May (see below). Both hospitalizations and deaths showed no upward spike after the protests (the blue line shows May 26th). We should have seen a signal by now, since the average time to symptoms is approximately five days.
***
America, what a great country! Amirite?
The ONT Musical Interlude

Sad news on the Yoko front. Life rolls on even for Yoko.

Three years ago, when the National Music Publishers' Association presented Yoko Ono with their Centennial Song Award, Sean Lennon pushed his mother onto the stage at Cipriani 42nd Street in a wheelchair — shocking some who didn't realize the formidable avant-garde artist was incapacitated.

But in her signature shades, black leather jacket and white Panama hat, the widow of John Lennon didn't seem to miss a beat when she began a short acceptance speech by ­addressing the elephant in the room.

"Thank you, thank you, thank you," she said, clutching the award in one hand and a microphone in the other as Sean whispered to her about what was going on. "I've learned so much from having this illness. I'm thankful I went through that."

While it's not clear what "illness" she was referring to, Ono, now 87, is still ailing, requires round-the-clock care and rarely leaves her sprawling apartment in The Dakota, a source close to her staff told The Post. In photos taken at rare public appearances — including a women's march in Columbus Circle last year and at a commemoration of John in Liverpool in May 2018 — Ono is confined to a wheelchair, or walks with great difficulty using a cane, often leaning on a caregiver or Sean for support.

No need to thank me, but...........You're welcome.
Need a rinse after that Yoko clip? Here ya go................

&&&
On this day: 6 Jul 1971
American jazz trumpeter, singer and bandleader, Louis Armstrong died. Had many hits including the 1964 US No.1 'Hello Dolly!', 1968 UK No.1 'What A Wonderful World' plus 'When The Saints Go Marching In', 'Ain't Misbehavin', and 'We Have All the Time in the World.' He made frequent use of laxatives as a means of controlling his weight, resulting in Armstrong appearing in humorous, advertisements for laxative product Swiss Kriss; the ads bore a picture of him sitting on a toilet, as viewed through a keyhole, with the slogan "Satch says, 'Leave it all behind ya!" via thisdayinmusic.com
&&&
Born on this day: 6 Jul 1925
Bill Haley, (William John Clifton Haley), singer, guitarist, 'The first Rock 'n' Roll star.' As Bill Haley and his Comets he had the 1955 UK & US No.1 single 'Rock Around the Clock' Haley was one of the earliest acts to bring rock and roll to the attention of white America and the rest of the world. He sold over 60 million records during his career. Haley died on 9th February 1981. via thisdayinmusic.com

RIP Charlie Daniels
***

I just asked Mrs. Mis Hum if she wanted to go out sometime. It seemed rather easy compared to this. Tonight's Genius Award Winner.

Suspect simply can't stop attempting to meet women in the worst possible way.


On 11 June, a 43-year-old woman exited a supermarket in Higashiura, Aichi Prefecture and drove away in her car. However, she didn't get far before noticing that her driver's side rear tire had gone completely flat.

While examining the flat another car drove up. The driver, 32-year-old Yoshito Harada, offered to replace her damaged tire. While a kind gesture from an apparently total stranger, the woman was struck with a sudden case of déjà vu. This is because the exact same thing had happened to her in June of the previous year.
***

Those of us past the age of 29 know a thing or two about knees. I wish this stuff had been around over the past cough, cough, cough few years. Tonight's Feel Good Story of The Day.

It's no surprise that scientists have struggled to find an artificial substitute for natural knee cartilage: it's an amazing biological substance that combines the properties of a soft cushion and a tough barrier to keep our busy leg joints from harm.


But it looks like we've arrived at a long-awaited breakthrough - researchers think they may have finally developed a material that is a match to the cartilage found in our bodies, and could be used as a replacement after injuries or in old age.

"We set out to make the first hydrogel that has the mechanical properties of cartilage," says chemist Ben Wiley from Duke University.
***
Tonight's ONT has been brought to you by Adventures.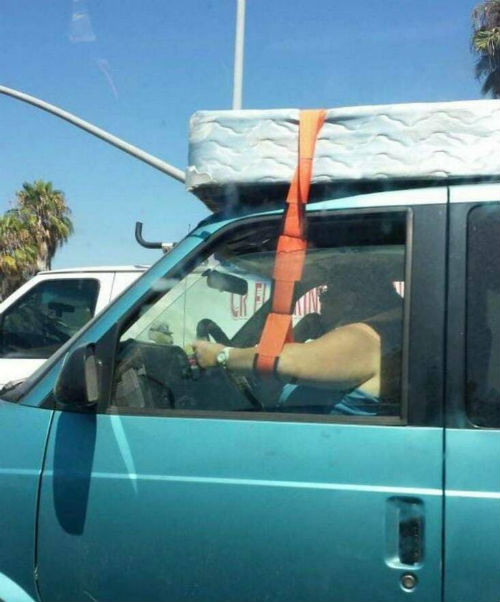 Notice: Posted with permission by the Ace Media Empire and its redheaded step child, AceCorp, LLC. Satisfying your ONT needs since 2008. Don't be afraid to hit up the Tip Jar. It doesn't hurt.


posted by Misanthropic Humanitarian at
10:01 PM
|
Access Comments