« Saturday Morning Coffee Break
|
Main
|
Saturday Gardening and Puttering Thread, June 27, 2020 [KT] »
June 27, 2020
Which of these Progressive Women deserves a statue? [KT]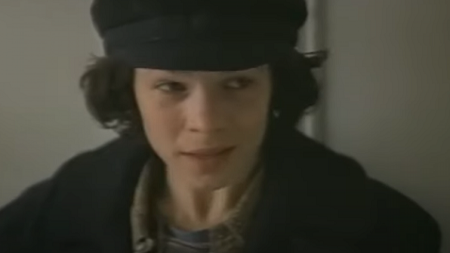 Has a little Che thing goin' on, don't you think?
With all these statues coming down around the country, how about we consider some replacements, suitable for covering with graffiti? In keeping with today's intersectional norms, they should be women.
Candidate #1
First up, a blast from the past, Valerie Solanas, described by Daniel Greenfield after a puff piece in the NYT. Greenfield's piece is filled with interesting historical tidbits and cutting observations, so you might want to read the whole thing. This is the NYT:
Overlooked No More: Valerie Solanas, Radical Feminist Who Shot Andy Warhol - She made daring arguments in "SCUM Manifesto," her case for a world without men. But her legacy as a writer and thinker was overshadowed by one violent act.
Her "one violent act" was shooting Andy Warhol and another man. Warhol was briefly declared dead. She had given him a manuscript it review, thought he had stolen it. "Valerie tried to get Warhol to help promote SCUM, even asking him in a letter in mid-1967 if he'd like to join the 'Men's Auxiliary," the group of sympathetic men who were, according to the manifesto, "working diligently to eliminate themselves.' "
Coming soon to the NYT?
Charles Manson is best known for his cult of followers and masterminding the Sharon Tate murders. But to focus on the stabbings is to ignore his contributions to folk music, including his seminal writings.
This is Greenfield:
Bonnie Wertheim never actually makes the case for Solanas' legacy as a writer or a thinker. The Scum Manifesto reads like the ravings of an overeducated crazy person which is exactly what it is, and climaxes with a call for gender terrorism.

Here are some deep thoughts from the overlooked feminist thinker.

Prior to the institution of automation, to the replacement of males by machines, the male should be of use to the female, wait on her, cater to her slightest whim, obey her every command, be totally subservient to her, exist in perfect obedience to her will, as opposed to the completely warped, degenerate situation we have now of men, not only not only not existing at all, cluttering up the world with their ignominious presence, but being pandered to and groveled before by the mass of females, millions of women piously worshiping the Golden Calf, the dog leading the master on a leash, when in fact the male, short of being a drag queen, is least miserable when his dogginess is recognized -- no unrealistic emotional demands are made of him and the completely together female is calling the shots. Rational men want to be squashed, stepped on, crushed and crunched, treated as the curs, the filth that they are, have their repulsiveness confirmed.
Uh-oh. That drag queen line suggests Solanas may need to be purged as a TERF.
Will transgenders be able to forgive? Would she have evolved if she had had a chance?
Candidate #2
Via J.J. Sefton's excellent Morning Report yesterday, Bruce Bawer reminds us that If You're White, You're Racist. Period. According to Robin DiAngelo, "who proves that whites can be race hustlers, too." She is our second candidate.
At a time when violent radicals are attacking America and its institutions as fundamentally and irredeemably racist, Robin DiAngelo may well be the woman of the hour. A 63-year-old professor at the University of Washington in Seattle, she's a big name in multicultural education and in the burgeoning field of Whiteness Studies, which, unlike other identity-group "studies," exists not to exalt the group in question but to demonize it. In the words of National Post columnist Barbara Kay, Whiteness Studies teaches that to be white is to be "branded, literally in the flesh, with evidence of a kind of original sin. You can try to mitigate your evilness, but you can't eradicate it. The goal...is to entrench permanent race consciousness in everyone - eternal victimhood for non-whites, eternal guilt for whites."
Seattle. Who would have guessed?
Tucker Carlson did a book review on 'White Fragility'. You could pass it along. Might prompt thoughts like this:
Wait a minute... The author states that white fragility is not wanting to live in a dangerous zone. What is more fragile than a white liberal wanting to live in a "safe space" where their ideas aren't challenged!
OK, I finished the "White Fragility" book. It's just so pernicious. Individuality and critical reasoning are condemned as expressions of "white fragility." Robin DiAngelo wants to turn the whole country into one of her compulsory corporate seminars. And disturbingly, it's working.
Robin DiAngelo also appears in the last three minutes of the three-part video on the riots at Evergreen in 2017. Have a lefty friend? Here's some condemnation from the left: This is the breakdown of the basic logic of civilization and it's spreading.
Candidate(s) #3 - Do you remember this?
1. Black professor writes a paper demonstrating that peaceful protests move public opinion toward protesters but violent protests move public opinion away from protesters.
2. White election data analyst tweets about the paper and GETS FIRED. The tweet violated a taboo in some left-wing quarters against criticizing violent protest.
Ace took it from there, with the reactions of a progressive listserv which included a number of furious Woke Women. This led to a nice riff on Les Enragees of the New French Revolution.
Side note: Remember when they kept talking about the guillotine at CHAZ/CHOP?
The Spanish Inquisition executed 3,000ish people over 300ish years.

"The French Revolution executed around 17,000 people during the Terror alone. This doesn't even count things like the genocide in the Vendee.

People claim the former was brutality & the latter as enlightenment.
Review the candidates.
Certainly at least one of these women deserves a statue. Or maybe they could be honored as a group. What do you think?
Place your votes in the comments.
Related: Neo-Totalitarianism and the Erasure of History. A well-written little piece.
Here's an old piece about Charlie Manson by Mike Rowe.
Don't let 'em get you down. Take a breather. Hope you have time for something nice today.
This is the Thread before the Gardening Thread.
Serving your mid-day open thread needs

posted by Open Blogger at
11:14 AM
|
Access Comments