« EMT 6/28/20
|
Main
|
Destroying Statues Destroys Everyone's History...Even The Stupid People »
June 28, 2020
Sunday Morning Book Thread 06-28-2020

Good morning to all you 'rons, 'ettes, lurkers, and lurkettes, wine moms, frat bros, crétins sans pantalon (who are technically breaking the rules), and you deplorables who, if you threw a brick through a storefront window, would actually get arrested on the spot and be charged for your criminal behavior and adulatory profiles about you would not be published in Acela Corridor media. Welcome once again to the stately, prestigious, internationally acclaimed and high-class Sunday Morning Book Thread, a weekly compendium of reviews, observations, snark, witty repartee, hilarious bon mots, and a continuing conversation on books, reading, spending way too much money on books, writing books, and publishing books by escaped oafs and oafettes who follow words with their fingers and whose lips move as they read. Unlike other AoSHQ comment threads, the Sunday Morning Book Thread is so hoity-toity, pants are required. Even if it's these space-age diapers and you know, if you're going to have a zipper that big, you'd better have something to back it up with, IYKWIMAITYD.


Pic Note:
Certainly worth a visit for bibliophiles:
Munich's Municipal Law Library is by far one of the most beautiful libraries in the world, as you probably know if you read our feature. Luckily, you don't need to be a lawyer or a law student to visit this elaborate library as it is open to the public. It resembles a bright and warm forest in which to enjoy the magic of literature (shame it is filled with law books, eh?) – the railing on the great spiral staircase is rendered as vines and leaves, with the light fixtures repeating the same motif, giving the impression they are growing straight from the wall.

The German literary treasure is located within the city's Neues Rathaus (New Town Hall), which was built between 1867 and 1908 by Georg von Hauberrisser in a Gothic Revival architecture style.


It Pays To Increase Your Word Power®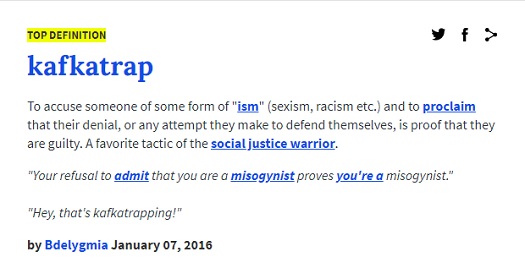 (More on this later in the thread)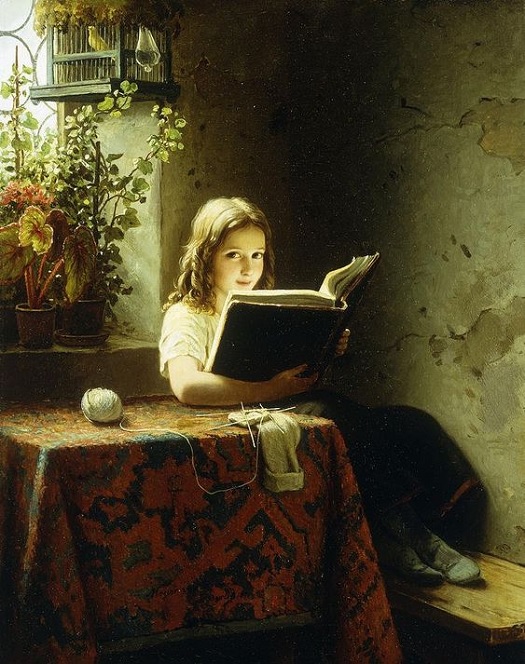 Superstitions of Our Time
It's amazing to me how much of the prog-left worldview is based on crap books. Starting with the Big Book of Crap itself, Das Kapital. And then there's The Little Book of Big Crap. Then there's The Big Book of Pervy Sex, AKA Sexual Behavior in the Human Male, accompanied by The Little Book of Pervy Sex, widely debunked, but still required college reading. And for women, we have The Big Book of Crap, Women's Edition, otherwise known as The Feminine Mystique, which was written by that rat bastard commie Betty Friedan.
And now there's one more progressive book to toss on to the growing pile of crap. I'm talking about White Fragility: Why It's So Hard for White People to Talk About Racism, which probably should be called Robin D'Angelo's Big Book of Racist Crap: Why It's So Hard For White People To Shut Up and Admit That They're Monsters.
One Amazon customer review noted:
DiAngelo...is a professional race-baiting huckster. She makes a living traveling the country telling white people how awful they are, how morally superior she is, and how if white people pay ridiculously expensive fees to attend her lectures, they too can be a "good" white person like her.
Heh. Nice work if you can get it. But I don't think it's even this good. I think DiAngelo's position is that white people are inescapably racist, and if you deny being a racist, that's just proof you're a racist. And if you object to the heads-we-win-tails-you-lose unfairness of this, you're "fragile". And a racist.
In other words:
[I]f DiAngelo accuses you of racism or fragility and you disagree with her in any way-through argument, silence, or withdrawal-your reaction is considered proof of your fragility. DiAngelo leaves white readers with only two options. Either acknowledge your fragility, which proves DiAngelo's theory, or deny your fragility, which according to DiAngelo, also proves her theory. This is a logical fallacy known as a Kafkatrap. If our legal system worked this way, no person accused of a crime would ever be acquitted because their denial would prove their guilt.
Which I think happened in some of those trials of child-care center owners accused of crimes up to and including "satanic ritual abuse" in the late 80s. The defendants' denials of molesting children was held to be evidence against them because that's what you would expect a child molester to say.
The paragraph I just quoted came from this review here, which debunks DiAngelo's nonsense pretty thoroughly, as does Tucker Carlson in this segment.
But I'm afraid this crap is catching on fast. It doesn't matter that Margaret Mead's Pervy Sex Book has been thoroughly debunked, it is still required reading for most college freshman. Likewise with DiAngelo's crap. Its poison has already been injected into the national bloodstream, and we're going to be feeling the effects of its perniciousness for years to come. My only consolation is that woke generally eats woke, so I hope I live to see the day when DiAngelo's book is consigned to the flames for being insufficiently woke.
And much of my information for this piece was pulled from this article, The 50 Worst Books of the 20th Century.


Who Dis: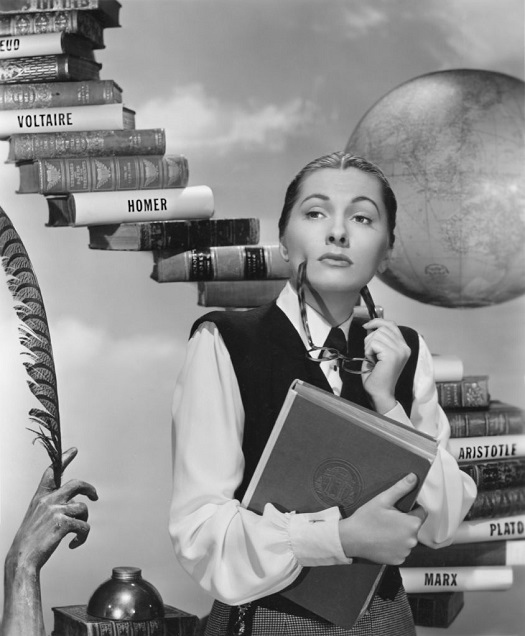 (Last week's 'who dis' was actress
Rita Hayworth
. I thought her blonde hair would throw you. Apparently, not for long.)


Anyone Else Remember the TIME Reading Program?
F'rinstance, yesterday I ordered a hardback copy of "The Beast of the Haitian Hills" by Philippe Thoby-Marcelin and Pierre Marcelin (published I think around 1946) which appeared to be in very good shape for an excellent (ie. relatively cheap price)

"TBotHH" is considered to be the first modern novel to come out of Haiti.

It's a pretty wonderful story mostly concerning a grocer, Morin, as he tries to muddle his way through Haitian society, seductions, the trials of modern life in conflict with Haitian superstition and vodou, the gods and lots, zombies, and his own romantic image of the Haitian countryside where he would like to live.

Wild occurrences clash with mundane reality and psychological/personal conflict.

If this sounds like something, you might like to read, too bad, old chum, it's been forgotten by time!

Or rather, the only reasonable way you can get it is through an old TIME printing available on Amazon, etc.

The TIME printing is a classy paperback with a thick cardboard cover and what must be acid-free paper cuz it still looks good.

It was part of a modern classics series they did around 1954 or so.

Check it out.

Posted by: naturalfake at June 21, 2020 09:59 AM (ysqzb)
My parents evidently had subscribed to the TIME (magazine) reading program back in the day before it had degenerated into just another progressive sock puppet and we had several bookshelves full of these TIME editions. I think you subscribed annually and got a new one every month. So I looked for this on Amazon and the cover art brought back memories: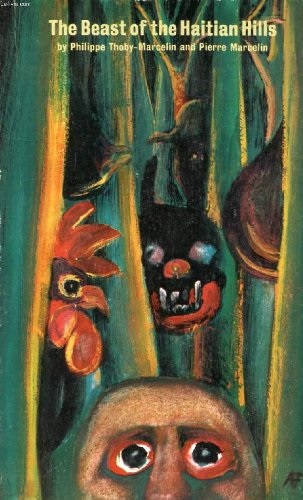 I don't recall that we had this particular book, but the cover font was one that was used quite often, and the style of artwork is also very familiar. The binding wasn't quite hard cover, but not really a paperback, either. It was, as NF said, stiff cardboard, only that doesn't quite do it justice, either. It's difficult to describe, but it's very durable and manufactured to last, and the pages don't suddenly start falling out like most paperbacks. If you ever get a chance to order one online, do so, if it's in reasonably good condition, you won't be disappointed.
I don't think they're valuable enough to be collectors items, but I think they probably should be.
So, what happened to all of those TIME books my parents had that I had grown up with? I don't know. Toward the end of his life, my father was giving away things he no longer needed, and I told him I wanted those books. But he said he wanted to hold onto them, so I thought OK, fine, I can wait. Then he passed in June of 2012, and my mother passed 5 months later. And somewhere in between, all of the TIME books just disappeared. I have no idea what happened to them. Mom wasn't thinking very clearly toward the end, so I think she may have just tossed them.
Anyway, Abebooks appears to have a number of copies of the TIME edition, many for < $5.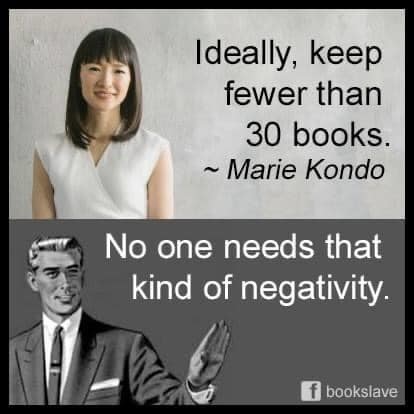 Moron Recommendations
53 Now reading The Edge of Anarchy by Jack Kelly. It is the story of the Pullman strike of 1893. The author is certainly on the side of labor, but it is generally an accurate history. It is also instructive to see riots from 130 years ago; at least they had valid complaints and didn't attack sculptures of founding fathers, unlike the Maoists of today.

Posted by: Vashta Nerada at June 21, 2020 09:21 AM (XUyTm)
The Edge of Anarchy: The Railroad Barons, the Gilded Age, and the Greatest Labor Uprising in America
The Edge of Anarchy by Jack Kelly offers a vivid account of the greatest uprising of working people in American history. At the pinnacle of the Gilded Age, a boycott of Pullman sleeping cars by hundreds of thousands of railroad employees brought commerce to a standstill across much of the country. Famine threatened, riots broke out along the rail lines. Soon the U.S. Army was on the march and gunfire rang from the streets of major cities.

This epochal tale offers fascinating portraits of two iconic characters of the age. George Pullman, who amassed a fortune by making train travel a pleasure, thought the model town that he built for his workers would erase urban squalor. Eugene Debs, founder of the nation's first industrial union, was determined to wrench power away from the reigning plutocrats. The clash between the two men's conflicting ideals pushed the country to what the U.S. Attorney General called "the ragged edge of anarchy."

Many of the themes of The Edge of Anarchy could be taken from today's headlines—upheaval in America's industrial heartland, wage stagnation, breakneck technological change, and festering conflict over race, immigration, and inequality. With the country now in a New Gilded Age, this look back at the violent conflict of an earlier era offers illuminating perspectives along with a breathtaking story of a nation on the edge.
This does sound interesting. The Kindle edition is $14.99, so you might want to check your local library.

___________
I've seen Richard Hooker's M*A*S*H novels mentioned here from time to me. Here's a more complete discussion e-mailed to me from moron bensdad00:
Been a while since I found something worth sharing, but the three M*A*S*H* books written by Richard Hooker (Mash, Mash goes to Maine and Mash Mania) present a starkly different world through a better cast of characters then the libtard tv show gave us - just another example of Hollywood screwing up a fundamentally conservative property. Especially in the third volume Hawkeye, Duke, and Spearchucker (and of COURSE the liberal TV producers whitewashed the cast) talk like real people, curse a blue streak to make Archie Bunker proud, and exhibit the fundamentally conservative principles of personal charity and an aversion to and distrust of government in all its forms. Someone get Nick Searcy the rights to these books.
The TV show was basically a liberal commentary/critique/lampoon of the Vietnam War. The M*A*S*H writers and producers I've seen interviewed admit this.
There are a bunch of other M*A*S*H books out there, M*A*S*H in Rome, M*A*S*H in Vienna, M*A*S*H in Paris, and other cities. But here's an interesting little fact:
I bought them in a bulk lot along with the dozen! tv exploitation sequels that came out in a three year period from 75-77, I'll be plowing through those so you don't have to and reporting back later - I don't hold out much hope but there is a wee glimmer - the co-author of those (and actual author in all sense except name) is William E Butterworth III. - - more famous with one of his other pen names as WEB Griffin.
Only the first M*A*S*H book is out in eBook:
Mash: A Novel About Three Army Doctors
I think Mash Mania and the other M*A*S*H books are OOP.
___________
If you like, you can follow me on Twitter, where I make the occasional snarky comment.
___________
So that's all for this week. As always, book thread tips, suggestions, bribes, insults, threats, ugly pants pics and moron library submissions may be sent to OregonMuse, Proprietor, AoSHQ Book Thread, at the book thread e-mail address: aoshqbookthread, followed by the 'at' sign, and then 'G' mail, and then dot cee oh emm.
What have you all been reading this week? Hopefully something good, because, as you all know, life is too short to be reading lousy books.

posted by OregonMuse at
08:45 AM
|
Access Comments