« General Flynn Finally Receives Some Justice...
|
Main
|
DC Circuit Court of Appeals Rules in Favor of Flynn, Directing Rogue #Resistance Judge Sullivan to Grant the Government's Motion to Dismss the Charges »
June 24, 2020
The Morning Rant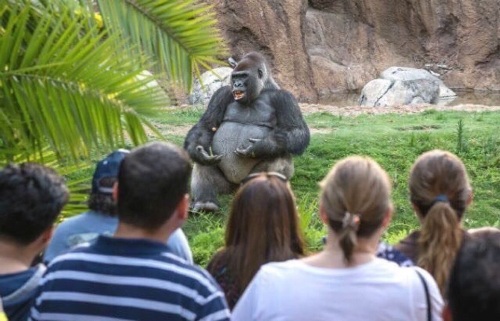 There's been 3 shootings
(that we know of) in Seattle's mostly peaceful CHAZ that is operating with the full authorization and approval of Mayor DerpaDerp. So it looks like, despite what she believes about CHAZ being nothing more than 'a big block party', the CHAZites' dream of building a utopian community that would stand as a rebuke to the fascistic AmeriKKKa seems to have hit a snag or two. I guess they must've discovered that doing the
Jahr Null
thing is a lot harder than it looks.
They completely whiffed on the question 'what do we need to do to have a good government?' I think this is partially because there's a problem of precision in the question. The question they should be asking is 'what do we need to do to have a good *civil* government?' Using the unqualified word 'government' obscures the fact that there are different kinds of governments because there are different institutions that exist (examples: church, school, families, workplaces) and what is good government in one might not necessarily be good government in another. And perhaps one might depend on another to function correctly.
And I kind of gave it away there with that last, so I'll just say it out loud: the basis of good civil government is good self government. I touched on this a few rants ago when I argued that the source of what is derided as 'white privilege' is obedience to the 10 commandments. John Adams seems to have had this in mind when he said
"Our Constitution was made only for a moral and religious people. It is wholly inadequate to the government of any other."
So there is a civic (public) interest that proper modes of behavior, dress, and respect be taught in the public schools. But now such things are considered by Our Betters as outmoded, pathologically repressive or, ironically, unconstitutional. Everything that went into what it means to be a good citizen got tossed. Well, not 'tossed' so much as replaced by the progressive 'woke' equivalent.
Progressives define 'moral' as' woke', which is mainly subscribing to the correct views regarding race, gender, and sexual behavior. So a moral person is a woke person and the more woke you are, the more moral you are. This right here is a pretty good example of the woke morality. Old-fashioned virtues like honesty, gentleness, respect, kindness, forbearance, and self-control are not important in a woke environment. Which is why you're seeing incidents in CHAZ such as the one caught by the video in the tweet below. Also this one. You watch those and you think, holy crap, whatever happened to impulse control? Even the hirsute hippies did it better with their communes and Woodstock and summers of love. They weren't running around shooting each other, Altamont notwithstanding. But then again, they were mainly middle-class and upper-middle-class white kids who, even though they thought they were being all liberated and rebellious and stuff, were still saturated with the bourgeois values of their parents, who had lived through the Great Depression and WWII and whose only crime was giving their children everything they wanted because they did not want them to suffer the deprivation that they had.
And all it took was one generation of neglect, just one, and poof, the reserve of bourgeois values necessary to maintain Western Civilizational disappeared. And I'm not sure it's possible to ever get it back. Because, as G.K. Chesterton once said, "if men will not be governed by the Ten Commandments, they shall be governed by the ten thousand commandments."" This suggests that the only way the United States is going to hold together is by some form of tyranny, and if that's the case, it will not be worth it.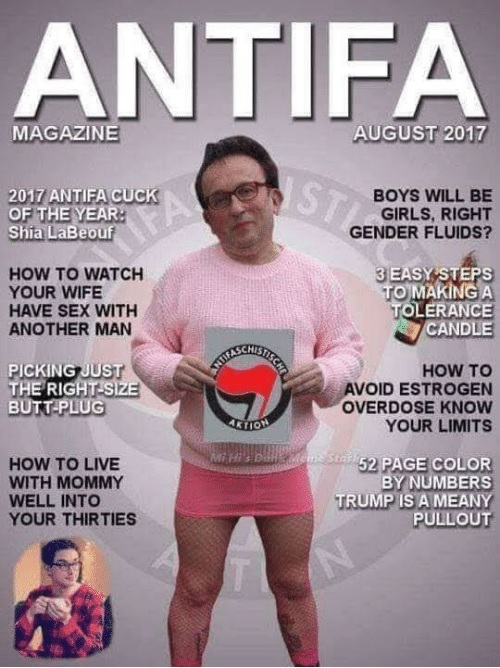 I Know All You Morons Are Going To Be Just *Shocked* By This: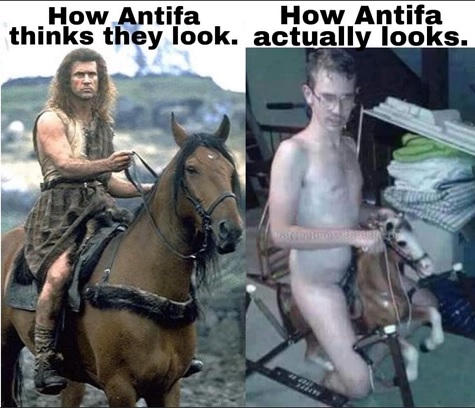 If There Was a Statue of This Guy, They'd Pull It Down: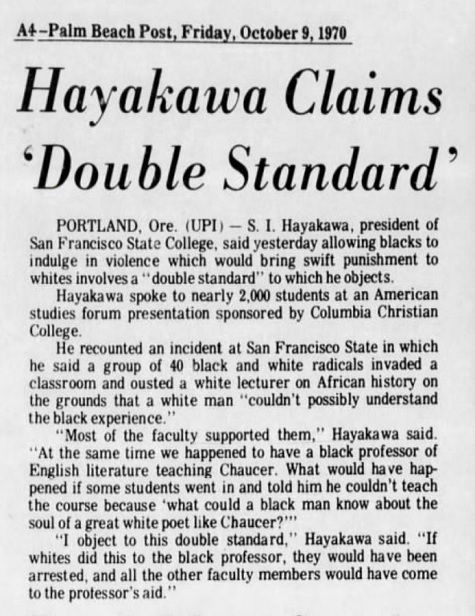 You Know This Would Be Coming: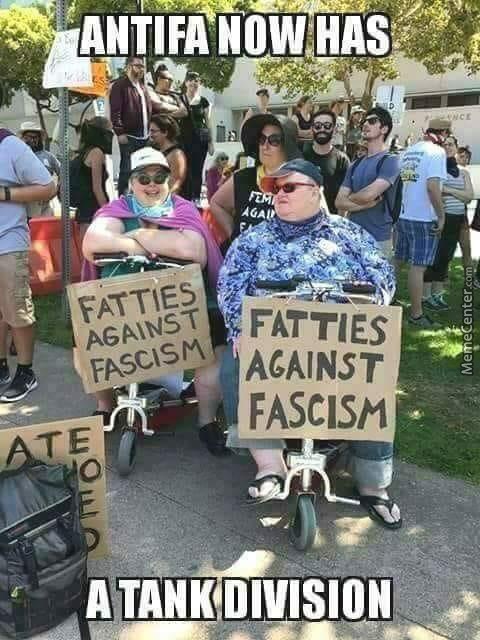 Sadder But Wiser: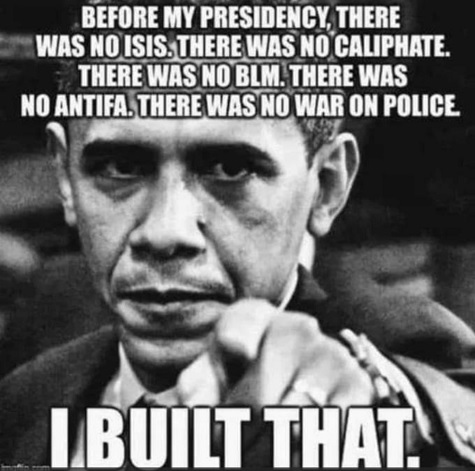 AoSHQ Weekly Prayer List
Please submit any prayer requests to "Annie's Stew" at apaslo atsign hotmail dot com.
Prayer Requests:

5/20 - Jane D'oh requests prayers for a friend whose wife passed away last Saturday evening, as they were home, watching television. It was a complete surprise, and the family is devastated.

5/26 - Heisenberg's Uncertain Principal asks for prayers for his daughter and her husband, who had twins in April, and with the stress of no sleep, lockdowns, and job worries, it's killing their relationship. He asks for prayers to help them get through.

5/26 - Aelfheld requests prayers for a co-worker whose house was destroyed by a tornado in Bowie, TX on 5/22/20. The co-worker and his wife came through the storm safely, but the house sustained significant damage.

6/3 - Clyde asks for prayers for his younger brother, who is a Chicago police officer on the south side of Chicago. Please pray for him, as well as all police officers, during this time of chaos to help them help keep the people of their cities safe as well as remain safe themselves.

6/3 - thathalfrican asks for prayers for his wife, who just had a miscarriage.

6/4 - PH requests for prayers for his mother and father. His mother went into a nursing home just before the Covid lockdown started, and the isolation she has endured has taken a terrible toll. They saw her last weekend through a "window visit" and she is just a shell of what she was. Now his dad is facing learning what a new normal for him will be without her.


Praise:

5/26 - Sock_rat_eez sends the wonderful news that his surgery has been scheduled for 6/11. He was afraid it would be delayed until late summer.


For Healing:

5/16- The Village Idiot's Apprentice asks for prayers for Anna, from Ohio, as well as the other residents and staff of her Assisted Living home. She is 99 years old, and just tested positive for Covid-19, as well as many of the staff and residents of the facility. Patient #1 has already passed.
5/23 Update: Anna has taken a turn for the worse. He asks for prayers for her recovery, but if God has chosen to call her home, may her passage be peaceful and pain free.
6/10 Update: Anna was called Home to join her late husband, peacefully, with none of the typical respiratory ravages of the disease. She simply went to sleep.

5/16 - The Village Idiot's Apprentice also asks for prayers for his Uncle Bill, who was hospitalized in Pennsylvania with possible a-fib.
5/23 Update: Bill is stable and at home now.
6/10 Update: Bill is doing well, after they shocked his heart into obedience.

5/19 - M needs prayers for his grandniece, Chloe, who was born with bad kidneys. She's a year old now, her kidneys have been removed, and she is on daily dialysis and a feeding tube, to try and get her ready for transplant surgery. Please pray for health for her and strength for her parents. There have been a number of scares with fevers and seizures.

5/19 - CFO Mom has a request for prayers for her husband. He was unwell for a couple of weeks, and has been hospitalized since going to the ER Sunday evening. He has cellulitis, which may have gone to sepsis. He is on IV antibiotics, and now they have discovered he has an irregular heartbeat which is causing other risks and problems. He is also on a heparin drop to prevent blood clots. It's very hard to not be able to visit and be with him to hear what the doctors have to say, or see and hear what is going on.

5/23 - The Village Idiot's Apprentice asks for prayers for two more relatives diagnosed with Covid: one of whom is young and otherwise healthy, and another of whom is 89 and lives in a LT care facility.

5/26 - Ibguy would like to add his friend Dana B-S to the prayer list. She has immune system issues, and now has been diagnosed with Covid.

6/4 - PC requests prayers for a friend named Joanie who just had surgery for a serious rare ailment.


Job Issues:

In addition to the people who have been on the prayer list for some time, please add Brother Cavil who needs a better paying job that meets his skill set. He also needs "rough places made smooth".

For submission guidelines and other relevant info, please contact Annie's Stew, who is managing the prayer list. You can contact her at apaslo at-sign hotmail dot com.
If you see a prayer request posted in a thread comment, feel free to copy and paste it and e-mail it to Annie's Stew. She tries to keep up with the requests in the threads, but she's not here all of the time, so she may not see it unless you e-mail it to her.
Please note: Prayer requests are generally removed after five weeks or so unless we receive an update.
Please remember the Prayer of St. Francis:
http://www.prayerguide.org.uk/stfrancis.htm
Keep calm and pray on!


Who Dis: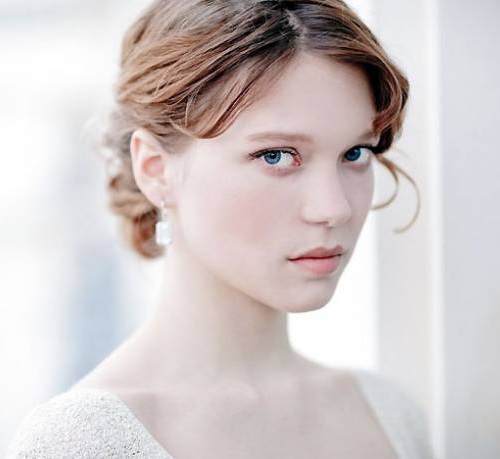 Photo 2
Photo 3
(leggy!)
Photo 4
Photo 5
Photo 6
Photo 7


For the 'Ettes: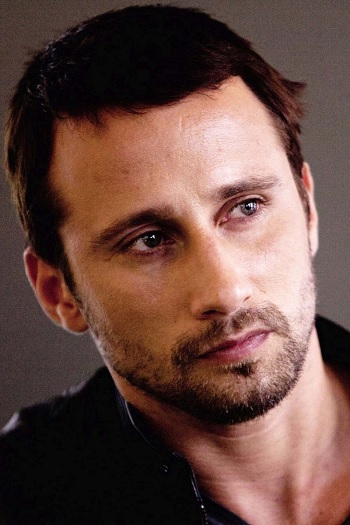 Photo 2
Photo 3
Photo 4
Photo 5


Monday's Who Dis: In my view, The Most Dangerous Game, based on the classic short story of the same name, is a movie that is begging for a modern reboot. The original 1932 version starred Fay Wray, an underutilized actress whose career pretty much peaked the following year with King Kong, and Joel McCrea, who did a crap ton of westerns.


Today's Edition Of The Morning Rant Is Brought To You By Sourdough Blueberry Buttermilk Pancakes: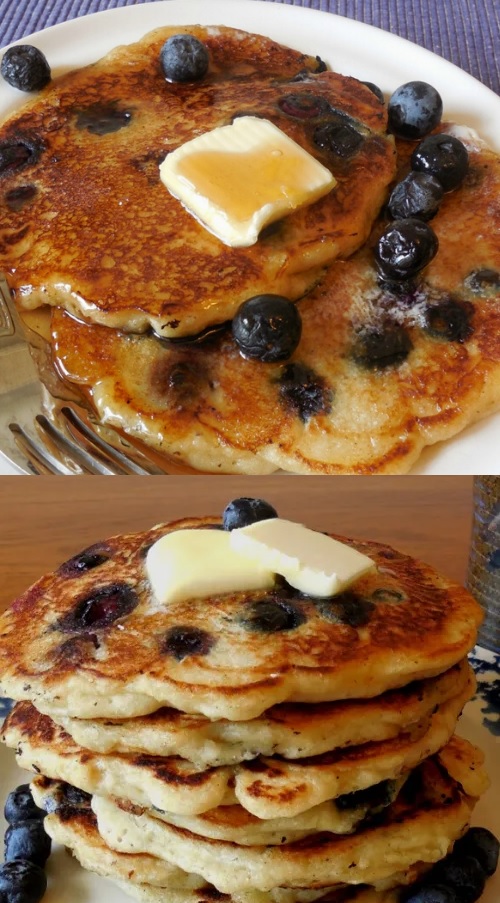 Pancake recipe here.

posted by OregonMuse at
11:40 AM
|
Access Comments