« The Glories Of A Post-Modern Society...Feel-Good Projects That Are Divorced From The Cold Reality Of Physics And Engineering And Actual Data
|
Main
|
Food Thread: Desperately Seeking Headline: Will Cook Pork Chops And Pizza For Ideas »
June 21, 2020
First-World Problems...Part Thirteen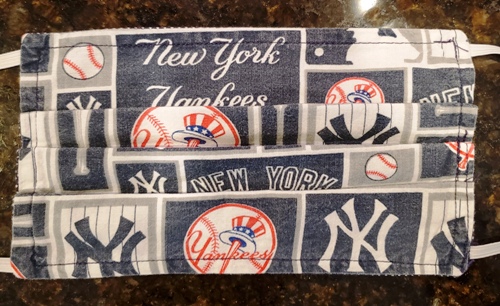 Wearing masks is irritating, it may not be the panacea that our betters in DC and Trenton and Albany and Sacramento claim, and it is an undeniable affront to our personal freedoms.
But it is also an affront to our natural tendency to be social. We are, after all, social animals, and wearing masks removes one of the basic ways we signal our feelings during social discourse. Smiling and frowning and the other obvious and not-so-obvious facial expressions are simply gone.
Simple personal interactions have become more complicated. The simple smile to the guy behind the counter is no more, replaced by surreptitious pulling down of the mask to communicate in a more pleasant way than grunting one's muffled order through the mask and hoping that the butcher or the deli guy or the cashier doesn't think you are a rude ass.
I hesitate to ascribe malign intent to absolutely everything the Deep StateTM and our progressive elites do, and this may have been an unintended consequence of their twin goals of subjugating America and destroying Donald Trump, but I find them so repugnant in every way that I will happily blame them for this erosion of our natural tendencies. It has coarsened our human interaction, and I hate them for it.
As for the mask? Of course! Isn't it grand? And it was a generous and kind gift from an unexpected source...
Speaking of masks, I wonder whether a mask printed with "Governor Murphy Is A Nazi" would go over well her in Blue Northern NJ?

posted by CBD at
02:15 PM
|
Access Comments