« Fauci: We Lied About Masks Not Being Effective Because We Wanted to Save Them For Medical Staff
|
Main
|
In Wake of General Black Lives Matter Cancellations of Everything, Media Overlooks Fact That Virginia's Governor Blackface is an "Honored" Guest of the Virginia Democrat Convention »
June 18, 2020
Mexican-American Guy Gives "OK" Sign as He's Driving Truck;
Fired By Employer for Making "White Supremacy Symbol"
Hey, corporations can do whatever they want, right?
Right, Corporate Welfare Queens?
And surely you should never even attempt to pressure them using the threat of negative publicity, as the left does all the time, right?
I mean, such pressure by negative publicity would represent a coercive limitation on the free speech and free association rights that corporations have (and which no actual citizens now have, thanks to you).
Right?
He wasn't even giving the OK sign. He was cracking his thumb-knuckles. The hand wasn't even held up to give a sign; it was drooped over his car door as he cracked the knuckles.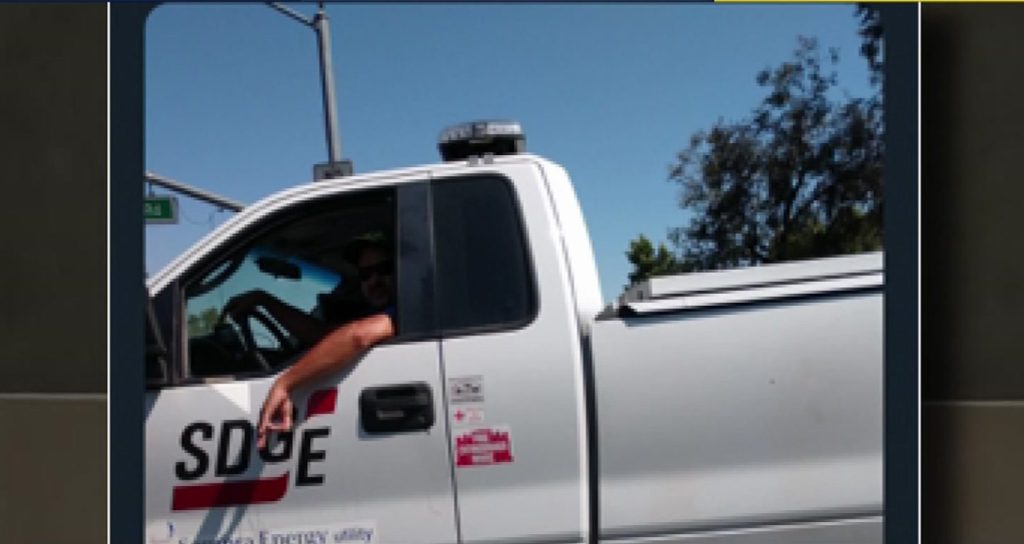 This is now a fingercrime and a fireable offense
Say, didn't Joe Biden commit fingercrimes worse than this?
A couple of weeks ago, San Diego Gas and Electric employee Emmanuel Cafferty was driving a company truck on a highway near where a Black Lives Matter rally was underway in Poway, CA. His arm hung out of his truck's window.

NBC San Diego reports that a stranger noticed Caffertys' hand formed what he believed was the "white power" gesture -- thumb and index finger forming a circle, other fingers extended and separated. Most of us have grown up believing this gesture was a signal that everything was "okay."
..

Anyway, the stranger took a photo of Cafferty and posted it on Twitter. The caption said Cafferty was making the white power gesture.

NBC reports that soon afterward, Cafferty's supervisor notified him that he was suspended while the company investigated the incident. A few days later, Cafferty was fired.
I wonder if NBC's "Verification Squad" of doxxers and deplatformers brought this allegation to the attention of the company.
By the way, putting it on record: these "neighbors" and "strangers" who "report" these things should not have their anonymity protected. Their identiies should be blasted out all over the world.

The media is protecting the "stranger's" identity -- that person has deleted the tweet, and the media are refusing to say the name of the account that posted.
Why is the name of the man reported on by Stasi published by the media, while the name of the Stasi agent who protected him is kept secret?
I'd sure like to know, myself.
And if the vicious little SJW were to experience hardships or job losses due to his/her Stasi activities... oh well. Sometimes speech has consequences, right?