« Saturday Gardening and Puttering Thread, June 27, 2020 [KT]
|
Main
|
Saturday Afternoon Chess thread 06-27-2020 »
June 27, 2020
Ace of Spades Pet Thread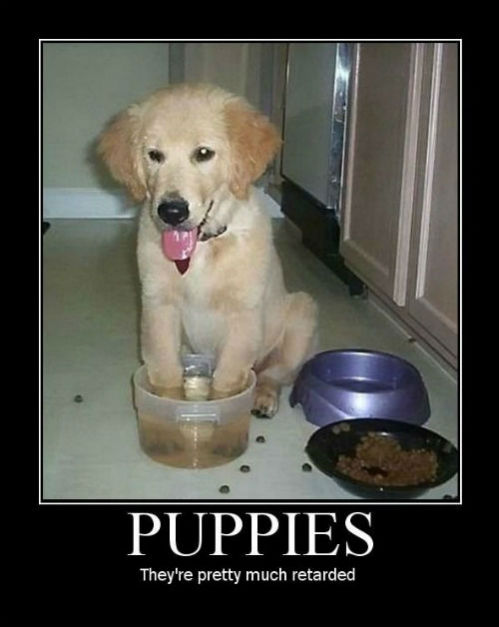 (No argument here)
***

Good afternoon and welcome to the almost world famous Ace of Spades Pet Thread. We are happy you stopped by today. Kick back and enjoy the world of pets.

Yes, Uncle Mis Hum is a meanie, please leave the current events at the front door.
***
A Little of This. A Little of That.
***

Stretchy The Long Cat. H/T Kindltot
***
H/T CBD
***
Meet The PetMorons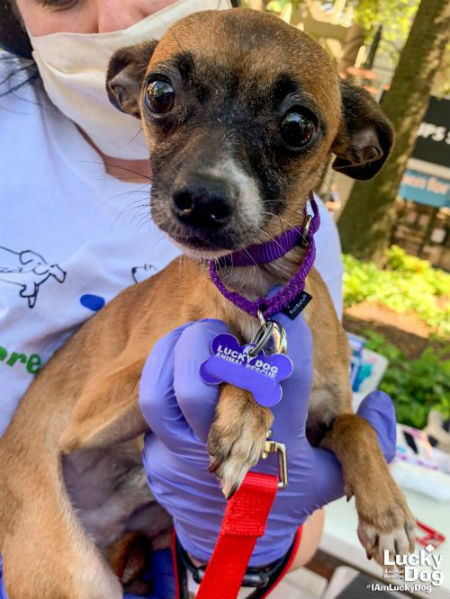 Yeah! He's a very skinny little 6# dude who is about half the size of WD. Working name: Hose A. We'll get him either this afternoon or tomorrow! - Weasel

I would be so afraid of stepping on this little guy. Congrats on the new addition. Keep us posted on his adaptation to the Weasel family.
***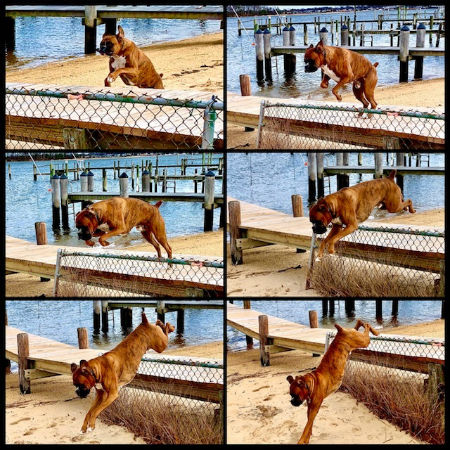 You have posted pics of Zuke as a pup and at about 2 I believe. Here he is at 4 ˝ running his own made up obstacle course with the same energy from the day I got him. Anyone who owns a boxer knows they don't do quarantine/lockdown. Thanks for this great thread. - Matt
You're welcome Matt but no need to thank me. It is folks like you and pups like Zuke that make it happen. Great photos, he certainly has grown into one fine dog. Thanks for your contribution today.
***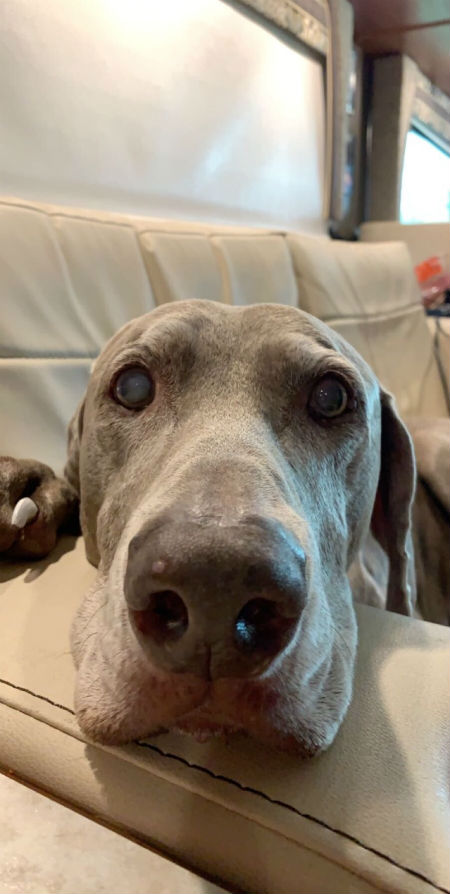 This is a picture of Smokey taken by my granddaughter. She and her brother and cousin traveled with us last summer and Smokey was loving it. He loved those kids. Smokey passed away in April. My granddaughter sent this picture to me and my daughter said she cried when she found it on her phone. They loved him too. - Peggy
Sorry to hear about Smokey's passing. He certainly appears to have been quite the couch potato. Thanks for sharing with us.
***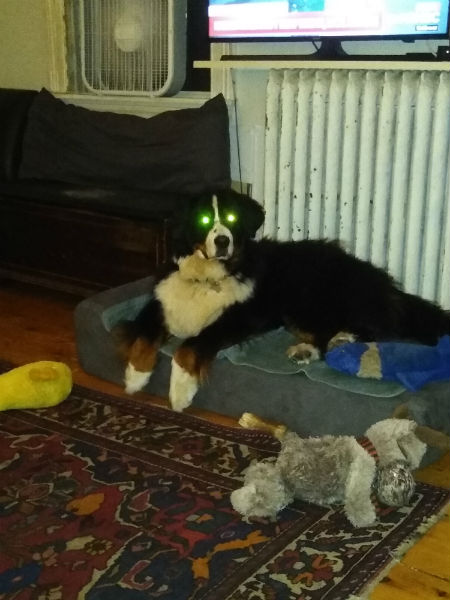 I for one welcome our new dog overlords. - JuJuBee
Hope you are around today so you can provide more insight into this new overlord of yours. Thanks for the submission today.
***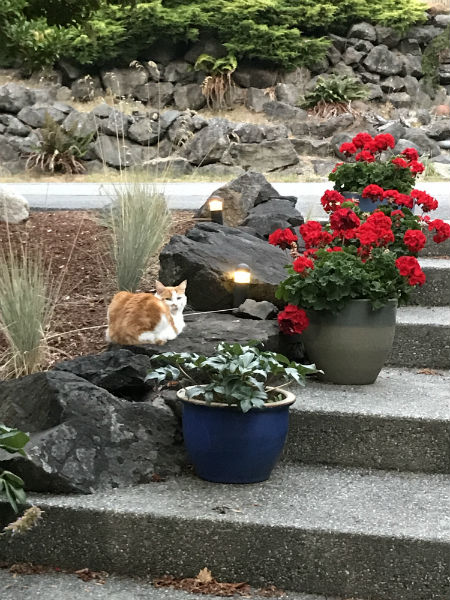 Hi Pet Thread.

I've shared a couple of photos before of my creamsicle cat, Dexter. Alas, we have lost him, and I have been pretty sad about it. He was an indoor/outdoor guy, and he just didn't come home one day. I never would have kept him cooped up though, he loved being outside when the weather was good. Thanks for all those mornings on the porch with me, Dexter. You were an awesome dude. - Julie
So sorry to hear about Dexter's disappearance. A beautiful cat in a gorgeous setting. May your memories of him always be pleasant. We appreciate you sharing today.
***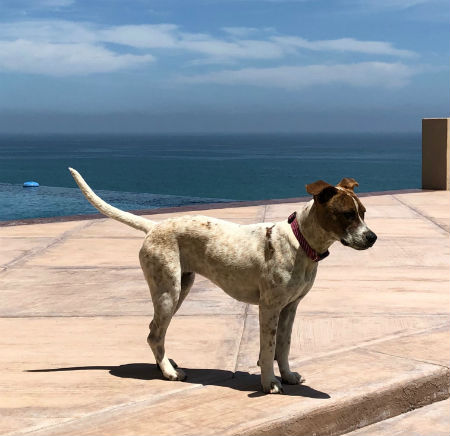 All,
I love the pet thread on Saturdays. I never miss it. Attached is a couple of pictures of our Mexican rescue dog Gracie. She was found on the side of Highway 1 in Baja California mostly starved and in pretty bad shape. A veterinarian volunteer saw her and brought her to the shelter.

My wife took Gracie home as a foster parent but she decided to keep her. Gracie is a real blast and chases cows and horses. But she likes hunting lizards and other desert critters. Her favorite thing is to chase bird and insect shadows. Gracie now lives a luxurious life with the desert in the front yard and the beach in the backyard.
Thanks again for the Pet Thread.- George
It certainly sounds as if Gracie has hit the perfect trifecta, wonderful humans, desert and beach. What a wonderful story. Thanks.
***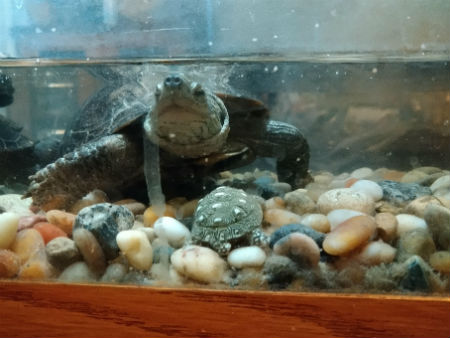 One of the pain points of pets is loss. Over the past couple of decades I've lost a couple of dogs and 3 cats.

But this lady has been with me for decades. The thing on the bottom is a plastic decoration, but the shell in the background belongs to her 'husband'. They have been together for more than 30 years (longer than a lot of marriages)

[Randy Newman has suggested that upon reaching heaven, every cat and dog you've know comes out to greet you.That's a heaven I could like]

Jay
So much for any "29" jokes here with a pet marriage of 30 years. They must be doing something right under your supervision. Too bad dogs and cats don't have that life span. A nice contribution, thank you.
***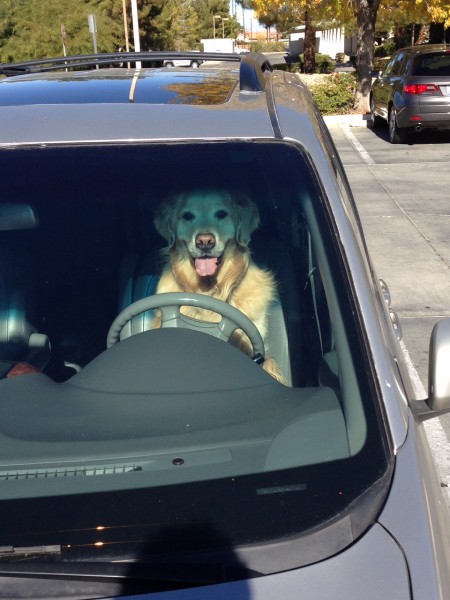 This is Yoda, who was born on "May the 4th be with you." He was rescued along with his litter mates on June 8, 2020 from under a house and now providentially resides with good friends who are smitten with this 5 week old kitten.

I had the pleasure of making Yoda's acquaintance. He plays hard, including fighting off an imaginary Darth Vader.
He also sleeps hard and in this pic, soundly on my arm.
Thanks a bunch for The Pet Thread. - C for C&C
What an adorable kitten C. And a cute name to boot! Looks like you'll have a snuggle pal for years. Thanks for sharing.
***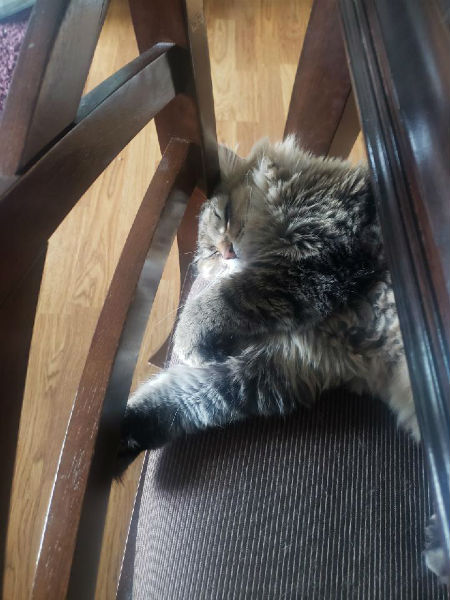 This is indeed a cat. Bitsy is the name, lives in North Dakota. I'm Bitsy's aunt. BTW, Bitsy lives in a household that cheers for the Packers. Brother and SIL arranged their wedding to make sure it didn't interfere with games between the Packers and the Viqueens. -Vendette
Definitely my kind of cat then, a cat who roots for the Packers along with your family. Bitsy appears to be able to blend in anywhere. Thanks for the story.
***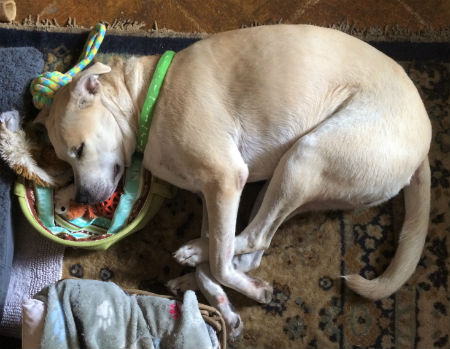 &&&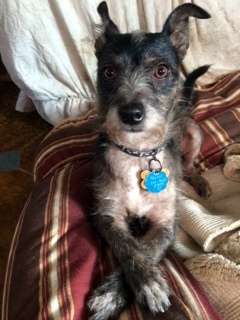 So, here is a picture of Benji, who will become ours early this week. Benji is a Catahoula hound mix (German shepherd and golden lab figure heavily in the genetic mix.) My daughter and I found him wandering in our subdivision three weeks ago, the morning after a horrendous thunderstorm. He was chipped - and we contacted the pet charity who had registered the chip, letting them know that we had the dog ... and the registered owner never replied to their outreach. Zip, nada, nothing. They considered him to have been surrendered, after a week of trying.
https://www.foundanimals.org/about-us/
Michelson Found Animals; their volunteer told us they would ordinarily want him returned to their custody - but it's a darned long drive from San Antonio to Chicago and expensive to organize air travel for a pet ... and when my daughter and I said that we would keep him, their placement volunteer went ahead and expedited that for us. He had an appointment at a local veterinarian on Friday, for which Michelson Found Animals covered most of the expenses.
Benji is three years old, beautifully-mannered (although he is plagued with a flea allergy) and a love of a dog. For me. he is the spit-image of the dog that my family had when we were children: Punchie, a big-old-yellow-hound mix, and who lived to be almost twenty. If he were a bit more yellow in color, he would look exactly like Old Yeller. Everyone remarks on that resemblance.

The second picture is of the primary dog - Nemo, a terrier mix, so called because (like Benji) we found him. - Celia
It sounds as if Benji is giving Nemo a run for his money as primary dog. All kidding aside a wonderful ending to the Benji saga. We are happy you have such great companions.
***
A fantastic group of Morons and their fantastic animals today. Thank you so much for taking the time to share with us.
Do you have a pet story, photo, link or something else you would like to share with us? Well if you do, include your nic, your pet's name and any other information you feel is pertinent. You can contact us at petmorons at gmail dot com.
Here's hoping you have a great week!!!

posted by Misanthropic Humanitarian at
03:00 PM
|
Access Comments