ę Mid-Morning Art Thread
|
Main
|
Washington Post Heaps Praise on Illegal Vigilante "Sentinels" In CHAZ Ľ
June 17, 2020
The Morning Rant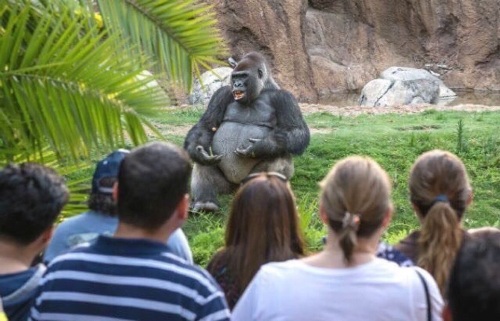 All too often, we have seen justices who have been installed as ostensibly "conservative", drift left over time. The way the NY Times has described this is by saying that such-and-such a judge has "grown in office". Also, that the judge has "surprised friend and foe alike". That phrase got used a lot, too.
I think it's too early to tell if Neil Gorsuch has "grown in office". Perhaps that will turn out to be the case, but one disappointing decision is not dispositive. On the other hand I certainly think that Justice Roberts has done some of that "growing". Or perhaps he was like that all along. But I think we've seen enough of him to know that, the small stuff notwithstanding, on the really important, controversial decisions, he will side with the progressive wrecking crew. We can pretty much count on that.
What I don't get is the NeverTrumper contingent throwing a hissy fit about this and blaming Trump. The spectacularly stupid Erick Erickson tweet below is a good representative example. I mean, WTF? The logic seems to be: 1. Trump appointed Neil Gorsuch to SCOTUS; 2. Neil Gorsuch made a dumb decision; therefore 3. ORANGE MAN BAD!
Let's unpack this a bit.
First, the President did not unilaterally elevate Neil Gorsuch to SCOTUS. He had to be confirmed by a majority of Senators, so if Erickson wants to be passing out blame, the Senate is deserving of at least a portion. Second, Erickson's squealing raises the question, who should have Trump put up for the Supreme Court if not Gorsuch? As far as it could be determined at the time, Gorsuch was pretty much the pick of the litter. As MP4 commented in Monday's rant thread:
So Trump nominates a Federalist society judge who testifies that he is an originalist, gets him appointed, then the judge sides with the left and that's Trump's fault?
If you're going to blame someone, blame the Federalist Society. That group has become the de facto vetting organization for conservative judges, and so, according to Erickson's logic, they should be given the boot and we'll have to figure something else out. And never mind all of the solid conservative judges that have been appointed over the years, apparently they don't count.
Because Gorsuch's decision looks to me like a complete betrayal of everything he's ever claimed his judicial philosophy to be. As Justice Alito noted in his dissent:
Title VII of the Civil Rights Act of 1964 prohibits employment discrimination on any of five specified grounds: "race, color, religion, sex, [and] national origin." Neither "sexual orientation" nor "gender identity" appears on that list. For the past 45 years, bills have been introduced in Congress to add "sexual orientation" to the list, and in recent years, bills have included "gender identity" as well. But to date, none has passed both Houses.
Emphasis mine. Shorter Alito: "Look, if you think the law is somehow defective, then the responsibility to fix it resides with the legislature, not the courts." The 6-3 decision, which basically altered the definition of the word 'sex' to mean something rather different than what the law originally intended at the time it was written, is straight-up legislation from the bench. And what makes this particularly painful is that this is precisely the sort of making-shit-up-on-the-fly that Gorsuch's "originalist" judicial philosophy should not allow him to do.
So this is just another example of that play called the progressive end-around, where they can't muster up enough votes to get favorable laws passed, so off they go to the courts where they convince judges to enact the legislation for them.
Putting on my tin-foil conspiracy hat for a minute, I wonder how much did the recent riots affect this decision? And, considering the massive #BlackTransLivesMatter demonstrations in Brooklyn over the weekend, if the decision had gone the other way, did they have riots queued up and ready to go?
Also, I have heard that Gorsuch has attended a very liberal church in Boulder, Colorado, that is in a very liberal denomination (Episcopalian) and the pastor is all in on pretty much every appetizer and main dish on the SJW menu, so maybe that had something to do with it.
We live in strange times.
So my question to the NeverTrumpers like Erickson and the drive-by NeverTrump trolls who are flinging poo at Trump because of this decision is this: what's your alternative? Are there better judges Trump could've put on the court, and if so, who are they, and how do you know they're not going to turn out to be wusses? Do you think the Federalist Society is doing a bad job vetting judges, and if so, who would you replace them with? And to the NeverTrumpers who actually went so far as to support Hillary in 2016, or are supporting Biden here in 2020, are you claiming that their judicial appointments would have been better?
At this point, the NeverTrump contingent needs to put up or shut up.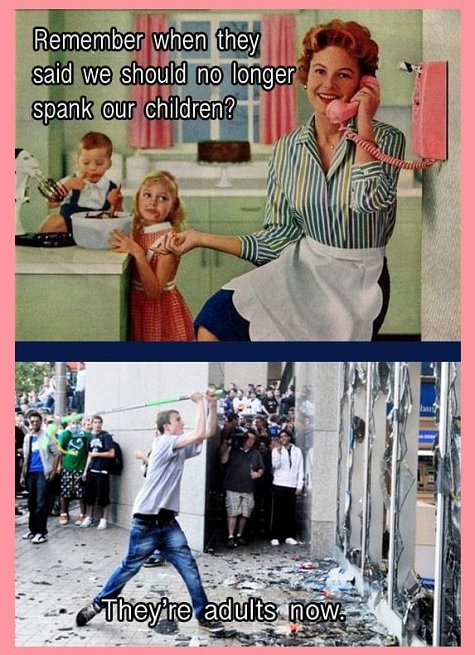 G.K. Chesterton: Prophet
The next great heresy is going to be simply an attack on morality; and especially on sexual morality.

And it is coming, not from a few Socialists surviving from the Fabian Society, but from the living exultant energy of the rich resolved to enjoy themselves at last, with neither Popery nor Puritanism nor Socialism to hold them back.

The thin theory of Collectivism never had any real roots in human nature; but the roots of the new heresy, God knows, are as deep as nature itself, whose flower is the lust of the flesh and the lust of the eye and the pride of life.

I say that the man who cannot see this cannot see the signs of the times; cannot see even the sky signs in the street that are the new sort of signs in heaven.

The madness of tomorrow is not in Moscow but much more in Manhattan...
(h/t
GKCDaily
)


Incoming!


Arguing With Progressives Be Like: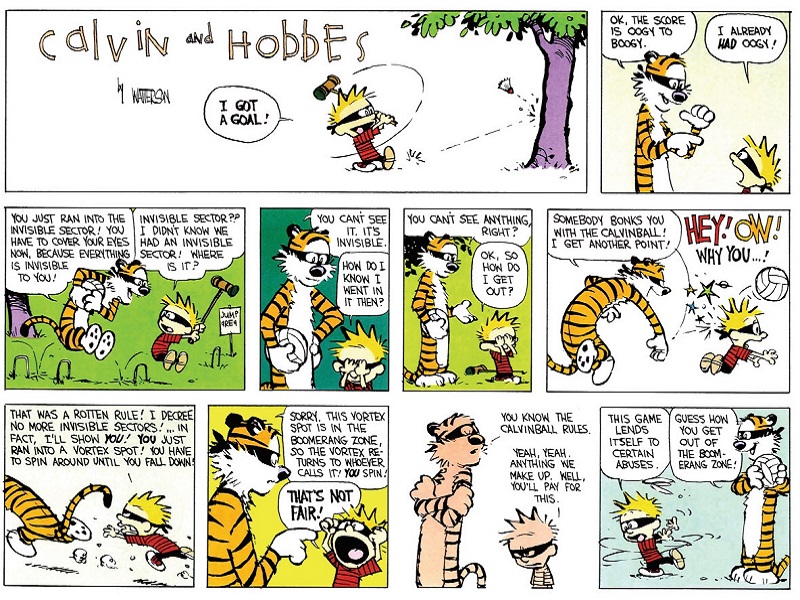 (Click for larger image)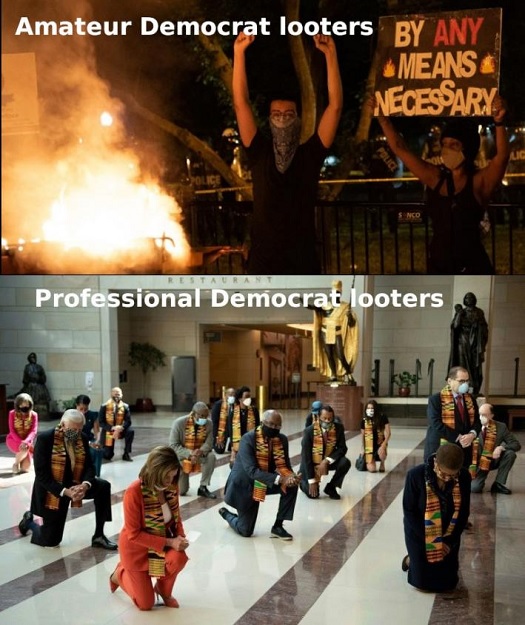 Lit:


AoSHQ Weekly Prayer List
Please submit any prayer requests to "Annie's Stew" at apaslo atsign hotmail dot com.
Prayer Requests:

5/5 - H requests prayers for his daughter, who is struggling with a relapse in her eating disorder. The shutdown has greatly complicated the situation.

5/20 - Jane D'oh requests prayers for a friend whose wife passed away last Saturday evening, as they were home, watching television. It was a complete surprise, and the family is devastated.

5/26 - Heisenberg's Uncertain Principal asks for prayers for his daughter and her husband, who had twins in April, and with the stress of no sleep, lockdowns, and job worries, it's killing their relationship. He asks for prayers to help them get through.

5/26 - Aelfheld requests prayers for a co-worker whose house was destroyed by a tornado in Bowie, TX on 5/22/20. The co-worker and his wife came through the storm safely, but the house sustained significant damage.

6/3 - Clyde asks for prayers for his younger brother, who is a Chicago police officer on the south side of Chicago. Please pray for him, as well as all police officers, during this time of chaos to help them help keep the people of their cities safe as well as remain safe themselves.

6/3 - thathalfrican asks for prayers for his wife, who just had a miscarriage.

6/4 - PH requests for prayers for his mother and father. His mother went into a nursing home just before the Covid lockdown started, and the isolation she has endured has taken a terrible toll. They saw her last weekend through a "window visit" and she is just a shell of what she was. Now his dad is facing learning what a new normal for him will be without her.


Praise:

5/26 - Sock_rat_eez sends the wonderful news that his surgery has been scheduled for 6/11. He was afraid it would be delayed until late summer.


For Healing:

5/16- The Village Idiot's Apprentice asks for prayers for Anna, from Ohio, as well as the other residents and staff of her Assisted Living home. She is 99 years old, and just tested positive for Covid-19, as well as many of the staff and residents of the facility. Patient #1 has already passed.
5/23 Update: Anna has taken a turn for the worse. He asks for prayers for her recovery, but if God has chosen to call her home, may her passage be peaceful and pain free.

6/10 Update: Anna was called Home to join her late husband, peacefully, with none of the typical respiratory ravages of the disease. She simply went to sleep.

5/16 - The Village Idiot's Apprentice also asks for prayers for his Uncle Bill, who was hospitalized in Pennsylvania with possible a-fib.
5/23 Update: Bill is stable and at home now.
6/10 Update: Bill is doing well, after they shocked his heart into obedience.

5/19 - M needs prayers for his grandniece, Chloe, who was born with bad kidneys. She's a year old now, her kidneys have been removed, and she is on daily dialysis and a feeding tube, to try and get her ready for transplant surgery. Please pray for health for her and strength for her parents. There have been a number of scares with fevers and seizures.

5/19 - CFO Mom has a request for prayers for her husband. He was unwell for a couple of weeks, and has been hospitalized since going to the ER Sunday evening. He has cellulitis, which may have gone to sepsis. He is on IV antibiotics, and now they have discovered he has an irregular heartbeat which is causing other risks and problems. He is also on a heparin drop to prevent blood clots. It's very hard to not be able to visit and be with him to hear what the doctors have to say, or see and hear what is going on.

5/23 - The Village Idiot's Apprentice asks for prayers for two more relatives diagnosed with Covid: one of whom is young and otherwise healthy, and another of whom is 89 and lives in a LT care facility.

5/26 - Ibguy would like to add his friend Dana B-S to the prayer list. She has immune system issues, and now has been diagnosed with Covid.

6/4 - PC requests prayers for a friend named Joanie who just had surgery for a serious rare ailment.


Job Issues:

In addition to the people who have been on the prayer list for some time, please add Brother Cavil who needs a better paying job that meets his skill set. He also needs "rough places made smooth".

For submission guidelines and other relevant info, please contact Annie's Stew, who is managing the prayer list. You can contact her at apaslo at-sign hotmail dot com.
If you see a prayer request posted in a thread comment, feel free to copy and paste it and e-mail it to Annie's Stew. She tries to keep up with the requests in the threads, but she's not here all of the time, so she may not see it unless you e-mail it to her.
Please note: Prayer requests are generally removed after five weeks or so unless we receive an update.
Please remember the Prayer of St. Francis:
http://www.prayerguide.org.uk/stfrancis.htm
Keep calm and pray on!


Who Dis: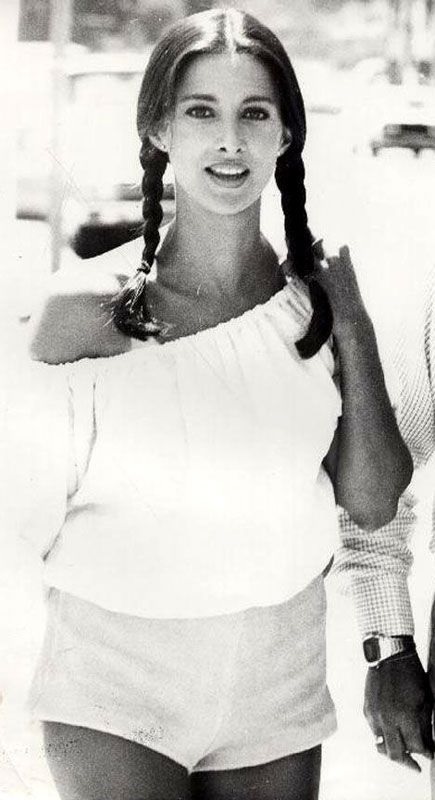 Photo 2
Photo 3
Photo 4
Photo 5
Photo 6


For the 'Ettes: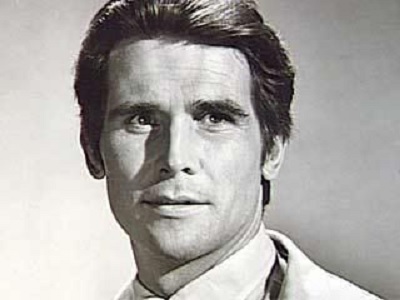 Photo 2
Photo 3
Photo 4
Photo 5


Monday's celebs: Shirley Jones and Gordon MacRae starred in the movie version of the musicalOklahoma! and that exclamation point is part of the title, which I did not know. MacRae was a multi-talented guy, excelling in music, markmanship as well as acting. Ms. Jones was just starting out, having done a bit of TV work. Oklahoma! was her first film.
And now my story about Oklahoma! the film: Some years ago, one of our friends from our church was working for a company that transferred him to Oklahoma City, and Mrs. Muse wanted to do a farewell dinner for them, so we thought it would be fun to watch that movie, which we had never seen before. And so after the meal, we sat down to watch, and it was really lewd. We were kind of shocked; every plot thread and musical number had something to do with sex, and I was embarrassed af, because, you know, you don't bring people over from church to watch a blue movie. And we had kids with us. We thought it was going to be a family movie. So out of desperation we skipped ahead to see if it got any better and the scene we happened to stop on on was of some guy idly flipping through some pictures about the size of playing cards that he can see but the audience can't, and it was obvious he was looking at some sort of pr0n -- and we were, like, WTH are we watching? So that was the end of that. We apologized profusely, turned it off, and went on to something else. But my evening was pretty much shot. I felt like a complete horse's ass.


Today's Edition Of The Morning Rant Is Brought To You By Buttermilk Cornbread: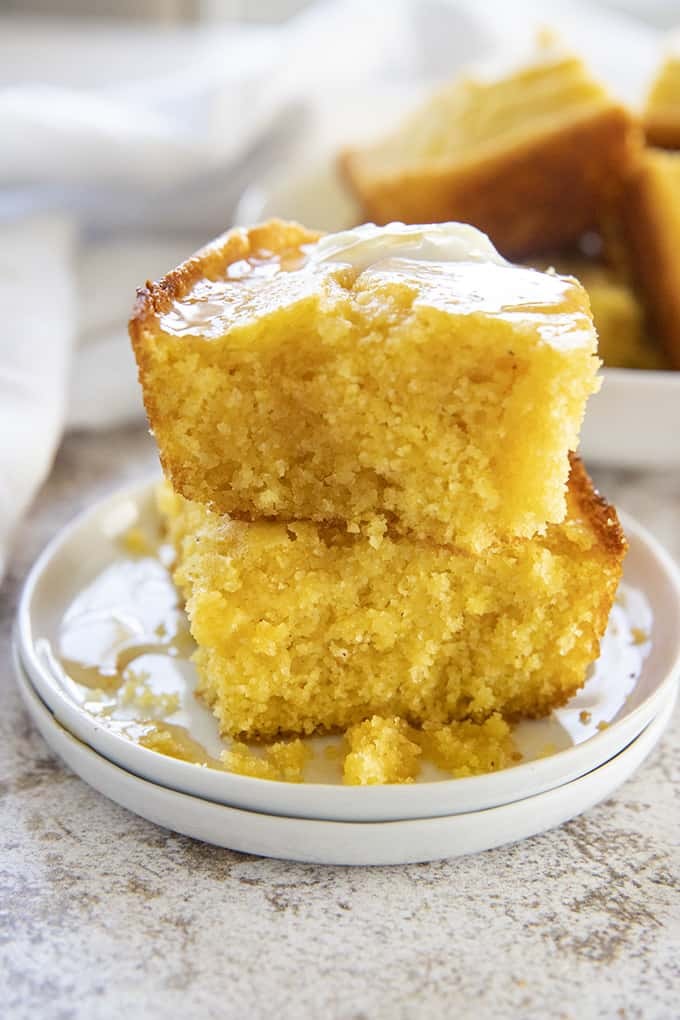 (click for bigger cornbread)
Cornbread recipe here.

posted by OregonMuse at
11:20 AM
|
Access Comments