« Saturday Evening Movie Thread 05-30-2020 [Hosted By: Moviegique]
|
Main
|
EMT 05/31/20 »
May 30, 2020
Saturday Overnight Open Thread (5/30/20)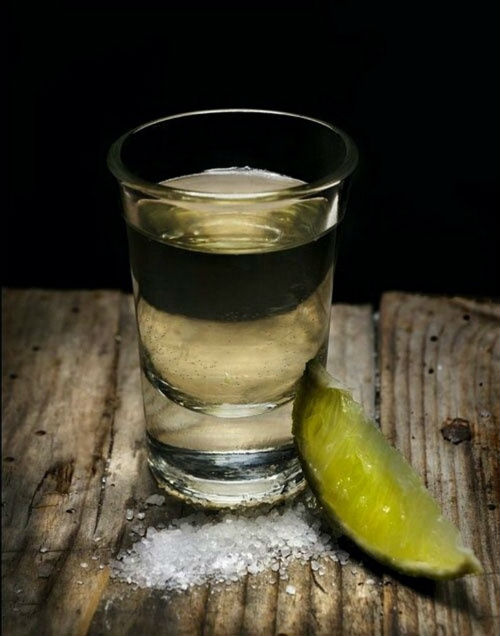 ***
The Saturday Night Joke
The king wanted to go fishing, and he asked the royal weather forecaster the forecast for the next few hours.

The palace meteorologist assured him that there was no chance of rain.

So the king and the queen went fishing. On the way, he met a man with a fishing pole riding on a donkey, and he asked the man if the fish were biting.

The fisherman said, "Your Majesty, you should return to the palace. In just a short time I expect a huge rainstorm."

The king replied: "I hold the palace meteorologist in high regard. He is an educated and experienced professional. Besides, I pay him very high wages. He gave me a very different forecast. I trust him."

So, the king continued on his way.

However, in a short time, torrential rain fell from the sky. The King and Queen were totally soaked.

Furious, the king returned to the palace and gave the order to execute the meteorologist.

Then he summoned the fisherman and offered him the prestigious position of royal forecaster.

The fisherman said, "Your Majesty, I do not know anything about forecasting. I obtain my information from my donkey. If I see my donkey's ears drooping, it means with certainty that it will rain."

So, the king hired the donkey.

And so, began the practice of hiring dumb asses to work in influential positions of government.

And thus, the symbol of the Democrat Party was born.

The practice continues to this day. H/T Hrothgar
***
***

It's a Vox link, so you may or may not want to click onto it. The best and worst of streaming services.

The streaming wars are well and truly upon us.

And they've become radically more complicated in just the last year. Netflix, Hulu, and Amazon — the big fish in a small pond — are still making big moves (especially in the original programming game). The slightly younger CBS All Access is still the streaming home of CBS programming, of Star Trek, and of The Good Fight (one of TV's best shows).

But the last seven months have heralded the arrival of AppleTV+, Disney+, and HBO Max, all pulling on their wetsuits to take a dip in a pond that seems to have less room by the day. When you consider that NBCUniversal's Peacock is yet to arrive in earnest — it officially launches this summer — and that this census of streaming services doesn't account for the scores of boutique options out there (to say nothing of streaming extensions of TV channels, like the Showtime and Starz apps), you begin to realize just how difficult it can be to figure out where to spend your streaming dollars.
***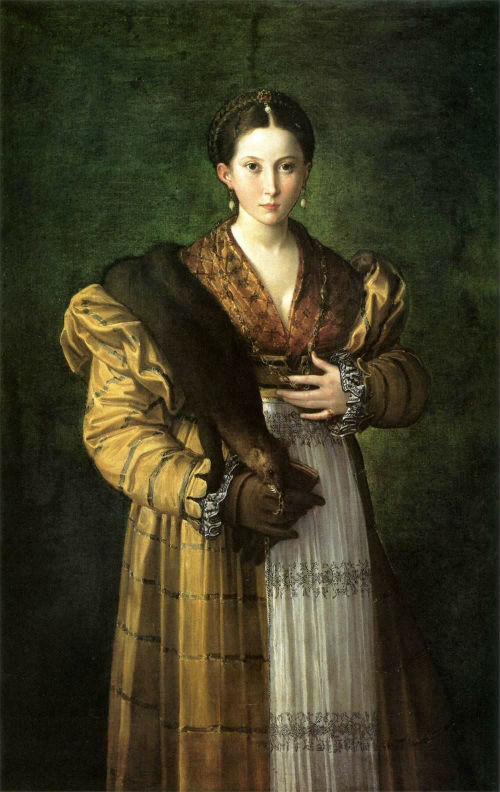 The Saturday Overnight Open Thread.
On the verge of being suave and sophisticated as the Mid-Morning Art Thread.
Do you want to give someone a memorable wedding gift? Why not take your inspiration from Renaissance art and give them a painting of a sexy weasel?

In the 16th century, weasels were a catch-all category for many of the furry, long-bodied carnivorous creatures in the mustelid family, such as ermine, sables, martens, ferrets, stoats and mink. These creatures often appear in Renaissance portraits of high-ranking noblewomen, and represent a fascinating language of sexual symbolism. Explore some of the hidden meanings of weasels below!

On the verge? No, not really. This is The ONT after all.
***
Locating Saturday Night material is challenging these days.............
NSFW-Language

***

It must be horrible to go through life being a frustrated fucking bitch. Meet "Karen" Martine Shanchuk, a 40-year-old Sandy Hook resident.

After Shanchuk (pictured at right) confronted the man, he did not reverse course in the aisle. Shanchuk, cops charge, then "just stopped in the aisle to prevent him from continuing down the aisle in the wrong direction."

Shanchuk "continued to yell" at the man, who was "not listening to her," police report. She then "removed her face mask and spit in the male's face."

Cops responded to the market after the victim dialed 911 to say that "while shopping at Big Y, he got into an argument with a female shopper about going the wrong way down an aisle and that during the argument, the female spit in his face."

Arrested for breach of peace, Shanchuk is free in advance of a July 17 court hearing
***

It does take all kinds to make the world go round. Doesn't it?

A man with a flip-flop fetish has been arrested after being found with more than 100 stolen pairs of them in his possession.

Theerapat Klaiya, 24, stole the footwear from homes in his neighbourhood, and later apparently had sex with each of them after several hours of wearing them.

The 24-year-old was arrested after police received dozens of complaints from confused residents saying their flip-flops had gone missing in Nonthaburi, central Thailand.
***

The Ace of Spades HQ, a smart military blog and The ONT Is Always Looking Out For YouTM team up to help your odds in a grenade explosion.
Grenades are diabolical little devices that go back as far as the 8th-century when soldiers from the Byzantine Empire began putting incendiary compounds in small stone or ceramic jars and hurling them at their enemies. Today's grenades aren't a whole lot more elegant.

There are a few kinds of grenades, with time-delayed fragmentation grenades being the most common in modern armies. Frag grenades are made of steel or some super-hard synthetic, and filled with explosive material. When you pull the detonation pin and release the handle, it triggers the fuse to ignite the charge.

Despite their explosive power, it isn't the explosion itself that's harmful. It's the shrapnel. When a grenade blows up, the steel body disintegrates into a multitude of tiny pieces. Those fragments hurtle through the air in all directions, like a shotgun blast. The bumpy texture on the outside of many grenades (hence the nickname "pineapple") helps them erupt into more effective shrapnel. If one of those pieces catches you wrong, it can be deadly.
***
***

Once upon a time there was help for the Karens and Lena Dunhams of the world.
***

Once upon a time.........Safe sex has taken on a new meaning.

Switzerland's sex workers have released a few guidelines for banging during the Wuhan virus outbreak. The guidelines even highlight preferred sex positions while renting some love.

Swiss sex workers have drawn up a list of rules which they say minimises the risk of transmitting coronavirus in brothels, in hopes that the country's ban on the industry could soon be lifted.
***
The ONT Musical Interlude
No rhyme.......
No reason.......
Just cuz..........

&&&
***
I'll show you. No, you won't. I'll show you. Trifecta Genius Award Winners.

Logan Township police say a mother and son have been cited for fighting following a physical altercation that occurred on Memorial Day, according to a news release.

Police say officers were dispatched to a home along the 600 block of Avalon Road in Altoona, just after 9:30 p.m. Monday, after receiving reports of a domestic dispute.

Upon further investigation, officers say the incident began when the 41-year-old mother got into an argument with her 20-year-old son, and his girlfriend, and disconnected the WIFI service.

Police say in response, the son disconnected the power to the entire house, which led to the altercation becoming physical.
***

Tonight's ONT has been brought to you by Deal Breakers.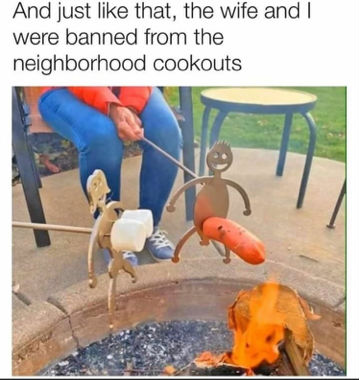 Notice: Posted under the category that it is easier to ask for forgiveness than it is for permission from the Ace Media Empire, AceCorp, LLC and the "Hamsters".


posted by Misanthropic Humanitarian at
09:55 PM
|
Access Comments