« Open Thread
|
Main
|
The Morning Report - 5/19/20 »
May 18, 2020
Monday Overnight Open Thread (5/18/20)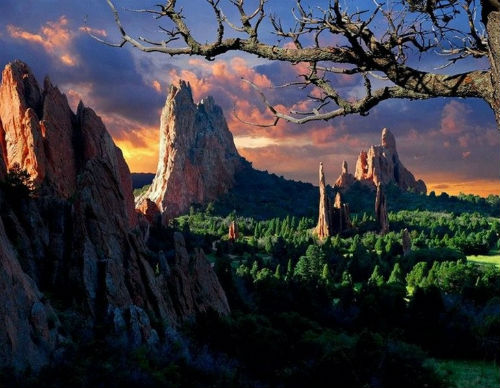 ***
The Quotes of The Day

Quote I

"You don't have a right to take away my constitutional rights because you're afraid to die. You don't have that right. You have the right to stay home … you have the right to protect yourself, to take any safety (steps) you need." Wisconsin bar owner, Ken Sikora

Quote II

"Doing what feels good, what's convenient, what's easy, that's how little kids think. Unfortunately, a lot of so-called grownups with fancy titles and important jobs still think that way." Former POTUS Barack Husein Obama

Quote III

"[President Obama] was an incompetent president. That's all I can say. Grossly incompetent."POTUS Donald J. Trump

Quote IV

"He is vain, insensitive and raw. But he loves America more than any President in my lifetime," he added. "He is the last firewall between us and this cesspool called Washington. I'll take him any day over any of these bums."James Woods
Amen
***

Good bye Eddie Haskel (Ken Osmond) RIP.

Ken Osmond, who was best known for his role as Eddie Haskell on the comedy series "Leave It to Beaver," has died, Fox News can confirm. He was 76.
***

Capitalism is alive and well in Wyoming. Now ugly women can get stage time.

CHEYENNE, Wyo. – Cleo counts out crumpled dollars, straightening the bills as she stacks them neatly on her bare leg.

"Twenty-two dollars," the 23-year-old exclaims. "Not too bad!"

All around her, more than a dozen nearly naked women are dancing on the stage and swinging from a brass pole as music thumps and customers shower the dancers with money. It's like any other night at this rural strip club on the Colorado-Wyoming border, with one notable exception: While the dancers are all wearing barely-there outfits, every one of them is wearing a mask.

Some are bandannas. Some are surgical masks. One looks as if it was swiped from a construction site. They're a seemingly odd accessory for women wearing a mix of g-strings, bikinis and lingerie.

Where were those masks at the old Boom Bay?
***

I'm up for the VAMoMe, Looks like a number of people are.
***

The balls on this guy. You elected him NYC, suck it up.

New York City Mayor Bill de Blasio (D) on Monday warned people who attempt to swim at the city's public beaches Memorial Day weekend will be removed from the water as part of an effort to combat further spreading of the Chinese coronavirus.

De Blasio said that New York City will begin installing fencing along the city's beaches and asked residents to avoid large gatherings, and playing sports. Lifeguards will also be prohibited from being on duty.
***

One company has done well during this Kung flu panic. Zoom is zooming along.


Zoom Is Now Worth More Than The World's 7 Biggest Airlines

Zoom Is Now Worth More Than The 7 Biggest Airlines
Amid the COVID-19 pandemic, many people have transitioned to working—and socializing—from home. If these trends become the new normal, certain companies may be in for a big payoff.

Popular video conferencing company, Zoom Communications, is a prime example of an organization benefiting from this transition. Today's graphic, inspired by Lennart Dobravsky at Lufthansa Innovation Hub, is a dramatic look at how much Zoom's valuation has shot up during this unusual period in history.
***

The perfect Covid Song.............

***

Quick quiz, pick out Allahpundit, Jonah Goldberg and Stephen Hayes.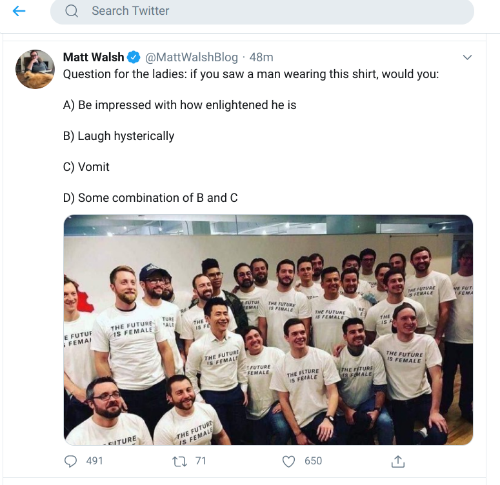 ***
New Jersey, doesn't care for the private sector making a buck.
But don't get in the way of the state making a few bucks with bullshit moves.

Hundreds of people in New Jersey stood in line to purchase beach access badges Saturday ahead of what could be a busy Memorial Day weekend.

New Jersey Gov. Phil Murphy announced last week that the state's beaches would reopen in time for the holiday weekend with certain restrictions aimed at reducing the risk of spreading coronavirus.

Beachgoers will be asked to maintain six feet of separation, except for relatives or household members, and there will be admission and overall capacity limits at beaches.
***
Amend? Just a term when you get caught in a lie?


Colorado has made a stunning and significant change to the way it counts COVID-19 deaths that reduced the statewide figure from more than 1,000 to 878, according to a report.

The change came after Colorado's Department of Public Health admitted that its COVID-19 death toll was counting those who tested positive for the coronavirus but had died of other causes, Fox 31 Denver reported late Friday.

The department now says 1,150 Coloradoans who died had COVID-19 but only 878 of those deaths were "due to" COVID-19.
***
The good Lord knows I battle weight issues. But then again I'm not the Minister of Health. Physician heal thyself and leave the damn ice cream alone.
***
Born on this day:18 May 1942
Albert Hammond, Gibraltarian singer, songwriter, and record producer. In 1966 Hammond co-founded the British vocal group the Family Dogg, scoring a UK Top 10 hit with "A Way of Life" in 1969. As a solo artist he scored the 1972 US No.5 single 'It Never Rains In Southern California', and the 1973 UK No.19 single 'Free Electric Band'. Other hits Hammond has written with collaborator Mike Hazlewood include "Little Arrows" for Leapy Lee, "Gimme Dat Ding" for the Pipkins and "The Air That I Breathe" which was a hit for the Hollies. via thisdayinmusic.com
&&&
On this day: 18 May 2017
American musician, singer and songwriter Chris Cornell died suddenly in Detroit after performing at a show with Soundgarden. Cornell was known for his role as one of the architects of the 1990s grunge movement, and for his near four octave vocal range as well as his powerful vocal belting technique. He released four solo studio albums as well as working with Audioslave and Temple of the Dog. via thisdayinmusic.com
***

Pressing flesh and pressing Lady Luck. Genius Award Winners.
RAILWAY ROMP Randy couple put their lives at risk with steamy sex session on railway tracks
***

Screw Covid-19. Tonight's Feel Good Story of The Day.

A Kentucky woman, with the help of her husband, gave birth over Mother's Day weekend in a hospital parking lot just steps away from the entrance. It was the middle of the night, the hospital doors were locked and the couple had to use a handmade face mask to tie off the umbilical cord.

Sarah Rose Patrick told her doctor on May 8, one week before her due date, that she was experiencing pressure, but not quite contractions. The doctor told her to go home, but said to return to the labor and delivery ward if the pressure became unbearable.
***
Tonight's ONT has been brought to you by every 2020 Graduation Service.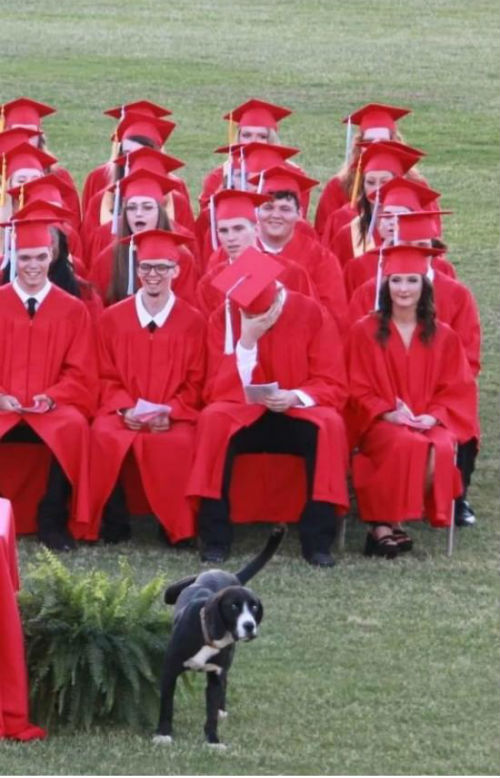 Notice: Posted with permission by the Ace Media Empire and AceCorp, LLC. Warning: The ONT may contain traces of wheat, tree nuts, caffeine, nicotine and alcohol. Therefore you have been warned.

posted by Misanthropic Humanitarian at
10:05 PM
|
Access Comments