« Quarantine Cafe
|
Main
|
The Morning Report - 5/12/20 »
May 11, 2020
Monday Overnight Open Thread (5/11/20)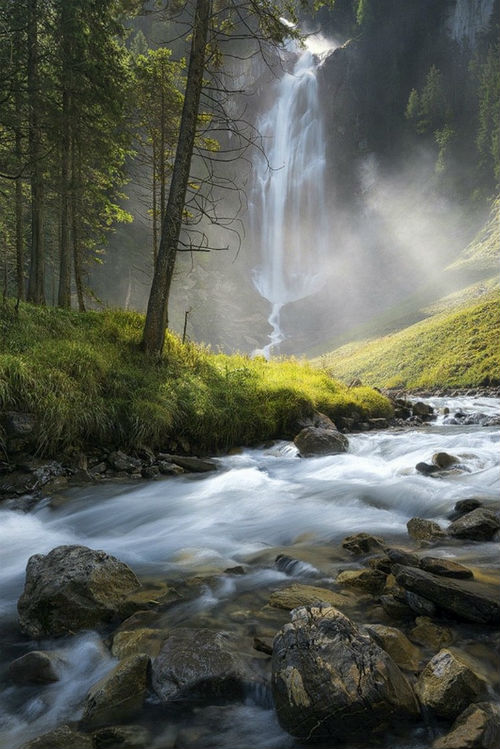 ***
The Quotes of The Day

Quote I

"These restaurants are not only breaking the law, they are endangering the lives of their staff, customers, and community," Gov. Jared Polis' deputy press secretary Shelby Wieman

Quote II

"I didn't know what it was about, but I knew the police wanted to get something from me. I was afraid I was going to get charged with something, I don't know what."Zachary McCoy

Quote III

"I hope, I pray that nobody falls sick from businesses that chose to violate the law. But if the state didn't act and more businesses followed suit, it's a near guarantee that people would lose their lives and it would further delay the opening of legitimate businesses."Gov. Jared Polis (Nazi-CO)
***
Tell me again. Why are you needed?

The University of California will not be "fully" re-opened this fall, according to a report in The California Aggie, with the system chancellor stating that the school will be basing its decisions on pandemic mitigation efforts such as tracking down people who may have the disease and quarantining them.

The university system was closed down by mid-March as the pandemic began to spread in that state and across the United States. Like schools across the country, the University of California has been debating whether it will re-open in the fall or continue with distance and virtual education.
***

The world had lost another funny man. RIP Jerry Stiller.
***
Rumor has it that Baltimore Oriole fans are pretty damn good at social distancing.

NEW YORK (AP) — Major League Baseball owners gave the go-ahead Monday to making a proposal to the players' union that could lead to the coronavirus-delayed season starting around the Fourth of July weekend in ballparks without fans, a plan that envisioned expanding the designated hitter to the National League for 2020.

Spring training could start in early to mid-June, a person familiar with the decision told The Associated Press. The person spoke on condition of anonymity because details of the plan were not announced.

MLB officials are slated to make a presentation to the union on Tuesday. An agreement with the players' association is needed, and talks are expected to be difficult — especially over a proposal for a revenue split that would be unprecedented for baseball. Players withstood a 7 1/2-month strike in 1994-95 to fight off such a plan.

"If you do anything that resembles a cap, that smells like a cap, you've given too much," said Dave Stewart, a four-time 20-game winner who is now an agent and spent two years as Arizona's general manager.
***
FFS Quit virtue signaling Karen.

7 Attractive, Comfortable, and Washable Cloth Face Masks to Wear While You Shop
The CDC recommends face masks for everyone—here are the ones we're stocking up on for our (infrequent) grocery runs.

From a country of rugged individualists to inept pussies.
***
Hypocrisy on parade. Or just another day that ends in Y.

Democratic congressman said opening California beaches was 'reckless.' Then he was seen at a private beach.
Do as I say, not as I do.
***

A classy way to tell a power hungry people to FOAD.

***

Fat cow meets and teams up with slimey snake. Rosie O'Donnell and Michael Cohen to set the literary world on fire. Must be some good money in the TDS.


How Rosie O'Donnell's unlikely friendship with Michael Cohen blossomed
Rosie O'Donnell is helping Michael Cohen with tell-all book on Trump
Michael Cohen living 'like a celebrity' in jail
Rosie O'Donnell has confirmed she is helping former nemesis Michael Cohen write a "spicy" tell-all about his years working for President Trump, as previously revealed by Page Six.

O'Donnell told the Daily Beast that she visited the then-jailed lawyer in prison for six hours and agreed to help with his memoir, an unlikely partnership Page Six first revealed at the beginning of March.

"It's pretty spicy," she promised of the book.

"He's in the midst of writing it, and is nearly do
***
***
The ONT Musical Interlude
On this day: May 11, 1981 - Bob Marley
Jamaican singer-songwriter Bob Marley died aged 36. In July 1977, Marley was found to have a type of malignant melanoma under the nail of a toe, Marley's health deteriorated as the cancer had spread throughout his body. Marley had the 1981 single 'No Woman No Cry', plus over ten other UK Top 40 singles. In 1990, the 6th February was proclaimed a national holiday in Jamaica to commemorate his birth. The compilation album, Legend, released in 1984, is the best-selling reggae album ever with sales of more than 20 million copies. Time magazine chose Bob Marley & The Wailers' Exodus as the greatest album of the 20th century. via thisdayinmusic.com
&&&
On this day: May 11, 1947 - Butch Trucks
American drummer Butch Trucks, The Allman Brothers Band who released the classic album Eat a Peach in 1972 and had the 1973 US No.12 single 'Ramblin Man'. Trucks died of a self-inflicted gunshot wound to the head on 24 January 2017, in West Palm Beach, Florida, at the age of 69. via thisdayinmusic.com
***
When your pussy is on fire. You're a Genius Award Winner.

An Ohio woman called 911 late Saturday evening to report that her "pussy was on fire" and that she needed someone from the fire department to "put it out with their hose," according to an arrest report.

After placing that emergency call, Katrina Morgan, 50, hung up the phone. When a police dispatcher called her back, Morgan reiterated that she required first responders to "come put her pussy out because it is on fire."

Seen above, Morgan "appeared highly intoxicated" when cops arrived at her friend's home in Port Clinton, a city on Lake Erie. Morgan smelled of booze and was "having trouble walking, was slurring her speech," police noted.

No pussies of any type were found ablaze inside the residence.
***

Tonight's ONT has been brought to you by Boredom.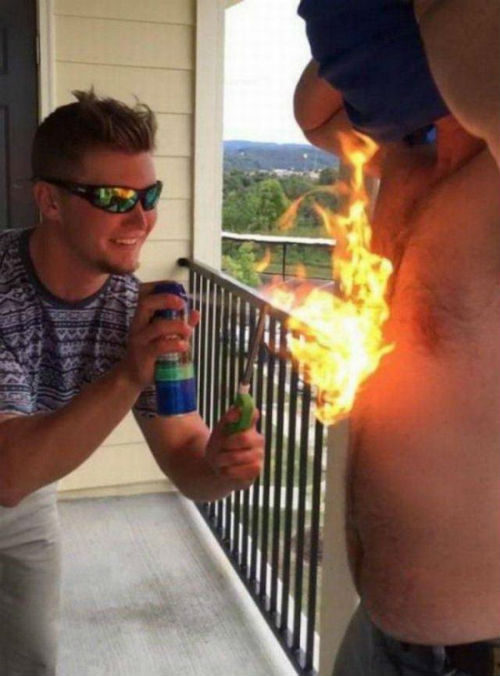 Notice: Posted with permission by the Ace Media Empire and AceCorp, LLC. Hawt ONT tips, loose change, drink tokens and burner phones to petmorons at gmail dot com. Complaints? This aint the place.

posted by Misanthropic Humanitarian at
10:14 PM
|
Access Comments