« Tuesday Overnight Open Thread (5/5/20)
|
Main
|
Mid-Morning Art Thread »
May 06, 2020
The Morning Report - 5/6/20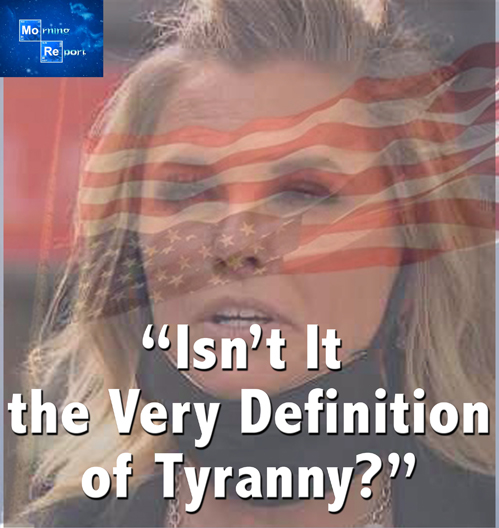 Good morning, kids. Wednesday, and another grim milestone of yet another day of America held hostage. With apologies to Charles Dickens, it was the worst of times and the even more worst-erer of times. As unlikely as it seems, a hair salon owner in Dallas, TX has the potential to become the Rosa Parks of our time, if not orders of magnitude more significant given what's at stake.
A Dallas hair salon owner in a contempt hearing for re-opening her business under lockdown told the judge that "feeding my kids is not selfish." Her comments came after the judge offered her the opportunity to avoid jail time by apologizing and admitting she her actions were wrong...

[Salon owner Shelly] Luther told the judge, "I have hairstylists that are going hungry because they'd rather feed their kids. So, sir, if you think the law is more important than kids getting fed then please go ahead with your decision but I am not going to shut the salon..."

Prior to her statement, Judge [Eric] Moye said she must see the errors of her ways and "understand that the society cannot function where one's own belief in a concept of liberty permits you to flaunt your disdain for the rulings of duly elected officials."

"That you owe an apology to the elected officials who you disrespected by flagrantly ignoring, and in one case defiling, their orders you now know obviously apply to you," Moye lectured...

Lucia reported that the judge ordered her jailed for seven days and fined $500 for every day the salon remains open. So far, the fine stands at $3,500...
If you look at this judge's resume, it will come as no surprise why he thinks and acts the way he does. With all do respect to Ms. Luther, it's not that the law is more important than feeding your kids, it's the willful, tyrannical disregard for her rights enshrined in our Constitution and this hack judge's arrogance in abrogating his sworn duty to defend that document by upholding an unconstitutional law preventing her from feeding her kids that is outrageous.
Meanwhile in Wisconsin, at least one judge on the state's Supreme Court gets it, and fully understands what's at stake.
The Wisconsin Supreme Court heard oral argument via video in the case brought by the Wisconsin legislature contesting the authority of state officials to impose a lockdown order...

[Justice Rebecca Bradley] "Where in the Constitution did the people of Wisconsin confer authority on a single, un-elected cabinet secretary to compel almost 6 million people to stay at home, close their businesses and face imprisonment if they don't comply... Isn't it the very definition of tyranny?..."
The evidence is clear. As contagious as this Peking Pox is, it is nowhere near as lethal as we have been told, and continue to be told it is. The fact is the lockdown will in the long run kill and scar thousands of times more people physically and emotionally than this virus ever will. The only reason to keep this country locked down is to lay waste to our economy in order to remove President Trump from office. Period, full stop. And the consequence of that will be the imposition of a tyranny by the Democrat Party that will make what Whitmer, Cuomo, Newsom, Brown and all the others are doing now seem like halcyon days.
It's why I applaud incredibly brave and wonderful people like Shelly Luther whose mere opening of her business so as to keep her and her employees' families fed constituted an act of incredible bravery in defiance of tyranny. When you realize that engaging in business to feed your family is at the very heart of America and Americanism - that is the freedom to take responsibility for your own life, to pursue your own goals and dreams your way as an individual - you can understand the mindset of every God-damned Leftist in this country. Your individuality and liberty directly challenges their power.
That's why I applauded the actions of the protesters, some of them armed, in Lansing, MI who one would hope sent an unambiguous and necessary message to Gauletier Gretchen Whitmer and her fellow travelers. It's also why Sean Hannity coming out and condemning the protesters as "dangerous" shows him to be nothing more than a dimwitted, self-inflating foghorn. What's dangerous, Mr. Hannity is what I just stated above regarding the goals of the anti-American American Left. If he thinks that legally armed citizens sending a message by showing their weapons to elected officials engaging in flagrant tyranny is more dangerous than Dick Durbin-affiliated James Hodgkinson actually using his weapon to mow down a softball diamond full of GOP lawmakers, then the only reasonable course of action for him is to retire and stay off the air.
Let me state that I am not calling for violence. I think the armed protesters in Lansing weren't either. No sane, reasonable person wants it. But is has been visited on us both physically and politically now for far too long, and if the Democrat-Media Complex continues to force America down this path, at some point there are going to be few pleasant options left to resolve this situation. If any.
This is it, right here. All the marbles.
Lift the lockdowns. Liberate America.


STRUGGLE FOR LOCKDOWN LIBERATION

NOTE: The opinions expressed in some links may or may not reflect my own. I include them because of their relevance to the discussion of a particular issue.
ALSO: The Morning Report is cross-posted at CutJibNewsletter.com if you want to continue the conversation all day.
Follow us on Twitter: @CutJibNews


posted by at
07:55 AM
|
Access Comments