« Revealed Notes from Flynn Trap: "Get Him to Lie, So We Can Prosecute Or Get Him Fired"
|
Main
|
The Morning Report - 4/30/20 »
April 29, 2020
Wednesday Overnight Open Thread (4/29/20) It Is What It Is Edition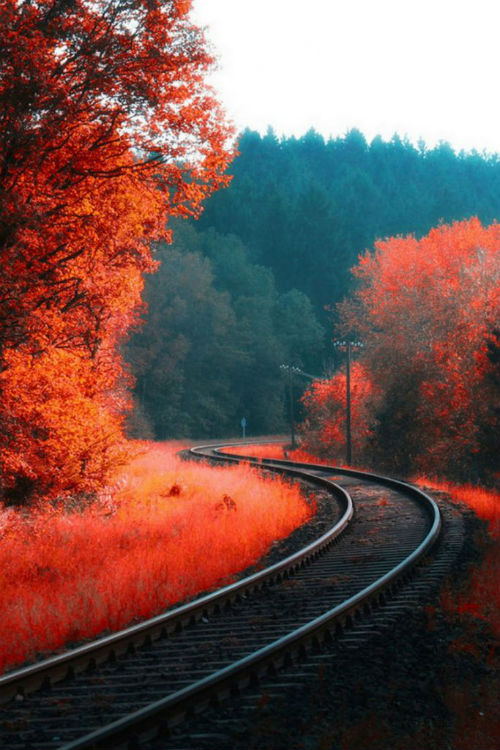 ***
The Quotes of The Day

Quote I

"Mass unemployment in the United States was a choice. We had policy options in front of us and we could have guaranteed payrolls in the United States of America to prevent any person from losing their job due to Coronavirus. And what did elected officials do? What did Mitch McConnell do? What did Donald Trump do? They chose not to do that. So these are not things that happen by accident. Unemployment is not happening by accident." Rep. Alexandria Ocasio-Cortez

Quote II

It's clown questions like this that can make the briefing a waste of time. The only point of that question was to provoke. Not learn anything new. Not provide information to viewers. The point was to get under Trump's skin. Good to see potus rose above and didn't take the bait. Ari Fleisher

Quote III

"Due to her disregard and the multiple warnings she received, the sergeant advised the business owner that he was going to refer her to the District Attorney's Office for the charge of violating the Governor's Orders and that each day that her business continued to stay open would result in another charge,"Oshkosh Police Release
And this boys and girls is what a Police State looks like.

Quote IV

We've reached Peak Fucktard.

I thought we had achieved this ignominious goal several times before -- the elevation of an Affirmative Action hire to the Presidency; handing out mortgages to people who couldn't pay them back; the destruction of the Western University as a beacon of enlightenment; the elevation of the Kardashians to billionaire status -- but I have obviously been mistaken.Matthew Noto
***

Accountable and electable? Only if you are a brain dead hypocrite dumb bint.

MeToo pioneer Tarana Burke has finally spoken out on the Tara Reade's bombshell accusations against 2020 Presidential candidate Joe Biden.

Burke suggests in a 14 part tweet stream that Biden "could demonstrate what it looks like to be both accountable and electable"

Burke writes:

I took a moment away from work and movement-related issues to be present where I was needed as my family was affected with COVID. But, I know many of you are wondering about my "take" on the Tara Reade story. 1/14

My stance has never wavered: survivors have a right to speak their truth and to be given the space to heal. 2/14

The inconvenient truth is that this story is impacting us differently because it hits at the heart of one of the most important elections of our lifetime. And I hate to disappoint you but I don't really have easy answers. 3/14
***

I consider myself a normal red blooded American. Although I'm "29" I can vaguely remember being 4 years old. Masturbation and gender identity was not on my mind.

WHO guidelines for sex education recommend that children aged 0-4 be taught about "masturbation" and "gender identity."

The World Health Organization's 'Standards for Sexuality Education in Europe: A framework for policymakers, educational and health authorities and specialists', advises children be taught about sexually pleasuring themselves and transgenderism before they've even fully learned to talk.

The WHO advises that children aged 0-4 are given "information about enjoyment and pleasure when touching one's body… masturbation."

Toddlers are also to be encouraged to "gain an awareness of gender identity" and given "the right to explore gender identities."

In the ages 4-6 bracket, educators are urged to "give information about same-sex relationships" and "help children develop respect for different norms regarding sexuality."

It takes a village to screw up a child forever.
***

First of all, my apologies that the next link is behind the WSJ paywall.

You thought A.A. was for quitters? How about our "educators". Oh it's so tough, wah, wah, wah. F*cking overpaid underworked cry babies.

An anonymous reader quotes a report from The Wall Street Journal:
Some districts are giving up on remote learning and ending the academic year early, after concluding that it was too cumbersome for teachers, students and parents. Washington, D.C., as well as parts of Georgia, Texas and elsewhere plan to end a week to several weeks early. Schools have struggled to launch remote learning for more than 50 million children across the country during the coronavirus pandemic in the largest experiment in remote learning ever. Among the issues they've encountered, not all students have internet access or have parents available to help, causing concerns about inequity. As a result, many districts haven't required schoolwork be completed or graded. Student participation, when schools are even able to measure it, has often been below regular attendance level.
When schools do eventually reopen, they'll look vastly different than they did before. There may be more scheduled days home, more online learning, and lots of hand-washing.
***
Regular readers of The ONT know that I'm not a fan of Elon Musk and Tesla. However, when he is right I'm going to give him his due.

Elon Musk spoke out against the ongoing coronavirus lockdowns in a Tuesday night tweet. In subsequent tweets he linked to a Wall Street Journal column arguing that the measures are ineffective in saving lives and to a story about Texas businesses planning to reopen on Friday.

"FREE AMERICA NOW," the Tesla and SpaceX CEO wrote to his 33.3 million followers, echoing President Donald Trump's "LIBERATE" tweets from earlier this month.
***

Never let a crisis go to waste.

A province in South Africa has identified a "new trend" in which criminals use coffins and hearses to transport illegal drugs during the nation's coronavirus lockdown, South Africa's News24 reported.

On March 27, South Africa's government initiated a nationwide lockdown in an effort to curb the spread of coronavirus. During the shutdown, due to last until the end of April, travel is allowed only for essential services and social distancing is enforced. South Africa's coronavirus lockdown has been considered one of the strictest on the African continent, and it includes a ban on alcohol sales.
***
A funny thing happened. Trump got all of the blame but when the truth comes out, the f*cking press is nowhere to be found. I'm not a detective, but this story stunk to high heaven when first reported.

The Mesa City Police Department's homicide division is investigating the death of Gary Lenius, the Arizona man whose wife served him soda mixed with fish tank cleaner in what she claimed was a bid to fend off the coronavirus. A detective handling the case confirmed the investigation to the Washington Free Beacon on Tuesday after requesting a recording of the Free Beacon's interviews with Lenius's wife, Wanda.

Gary Lenius, 68, died on March 22. Wanda, 61, told several news outlets last month that both she and her husband had ingested a substance used to clean aquariums after hearing President Donald Trump tout one of its ingredients, chloroquine phosphate, from the White House briefing room.

Detective Teresa Van Galder, the homicide detective handling the case for the Mesa City Police Department, confirmed that the investigation is ongoing but declined to provide additional details.

"As this is an active investigation, I cannot go into any details at this time regarding the case," Van Galder said. The Free Beacon provided a recording of its interview last month with Wanda Lenius.
***
(H/T Mindful Webworker)
***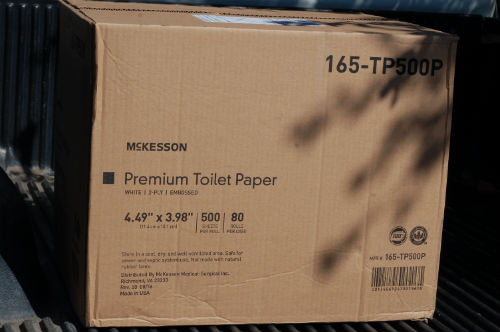 they said i could only have one package of TP

so i grabbed this one... i am now accepting bids for a roll. precious metals, gems, alcohol and firearms/ammo are all acceptable barter materials. - redc1c4
Just one question does your humble Cob get a cut of the action?
***
THOUGHT OF THE DAY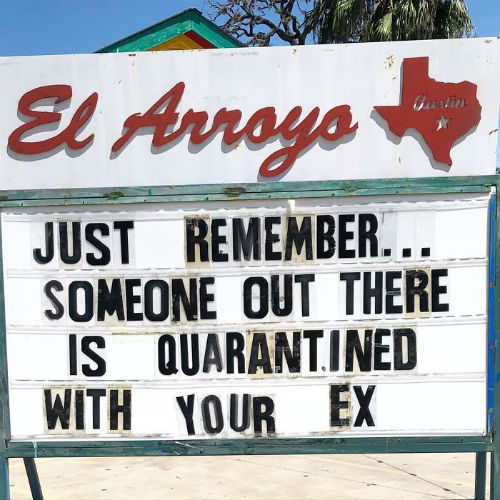 ***

The Gestapo is alive and well in Michigan.

A Michigan doctor has had his Metro Detroit clinic raided following allegations that he was "illegally" treating coronavirus patients with Vitamin C.

Dr. Charles Mok, who leads the Allure Medical Spa in Shelby Township, has been accused of committing health care fraud and conspiracy to commit health care fraud. He is being charged in federal court for these supposed crimes.

Mok is an advocate for treating coronavirus patients with Vitamin C in order to boost their immune systems while they fight off the virus. This has become a controversial notion, as hysteria proponents stand in the way of any treatment that does not involve forcing vaccine shots into millions of people.
***
The ONT Musical Interlude
On this day: 29 Apr 1993
Guitarist, producer, Mick Ronson died of liver cancer aged 46. Ronson recorded and toured with David Bowie from 1970 to 1973. Released the 1974 solo album 'Slaughter On Tenth Avenue'. Ronson co-produced Lou Reed's album Transformer, also part of Hunter Ronson Band with Ian Hunter. And worked with Morrissey, Slaughter & The Dogs, The Wildhearts, The Rich Kids, Elton John, Johnny Cougar, T-Bone Burnett. via thisdayinmusic.com
***

I'm glad that you asked, why yes I was attacked by the Genius Award Winner.

-In the dark days of quarantine, a Florida Woman yesterday brought a little holiday spirit into her home by allegedly battering her boyfriend with a candy cane, according to a police report.

Cops say that Christina Zicuis, 35, got into an argument early Saturday morning with the victim inside a Clearwater residence. The pair quarreled "about Christina's daughter who is not alive."

The dispute turned violent when Zicuis stabbed the victim in the arm with a pen, causing him to depart the home. Zicuis then allegedly chased the man--who cops identified as her boyfriend of seven years--into the front yard and tossed a brick (which missed Zicuis's fleeing target).

Zicuis then "threw a candy cane at the victim's left arm, causing bruising and swelling to his elbow," reported a Clearwater cop who listed "CANDY" as the weapon wielded by Zicuis.
***

Birthday parties are forbidden. Tonight's Feel Good Story of The Day.

What's the best birthday party you remember having as a kid? Did it have a bounce house? Zoo animals? Regardless, it probably didn't have a bunch of strangers cranking burnouts in front of your house. Your birthdays may have been cool, but they've got nothing on this kid's idea. A 13-year-old Florida boy and his family set up a trap for anyone driving through their neighborhood by making a "Burn-Outs For Birthdays" sign, issuing the challenge: "Bet your old shitbox can't make clouds."
Even happier news, no Karens or Cucks ruined it by calling the Stasi police.
***

Tonight's ONT has been brought to you by That Guy.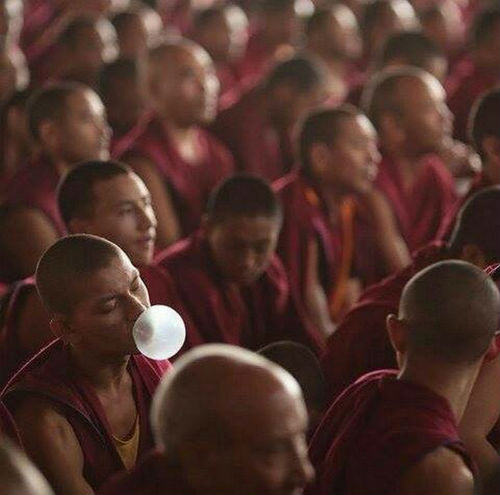 Notice: Posted with permission by the Ace Media Empire and AceCorp, LLC. ONT tips, loose change, drink tokens and burner phones to petmorons at gmail dot com. Complaints? Certainly not here Silly.


posted by Misanthropic Humanitarian at
09:56 PM
|
Access Comments