« Quarantine Cafe
|
Main
|
The Morning Report - 4/29/20 »
April 28, 2020
Tuesday Overnight Open Thread (4/28/20)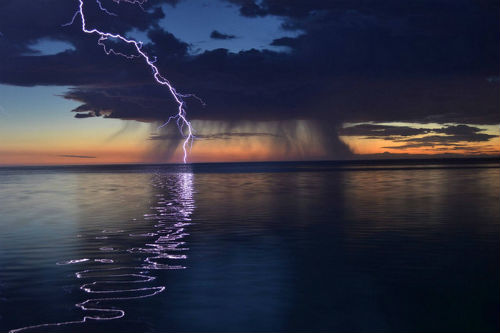 ***
The Quotes of The Day

Quote I

So, the world should have listened to WHO then carefully, because global emergency, the highest level of emergency, was triggered on January 30 when we only had 82 cases and no deaths in the rest of the world, and every country could have triggered all its public health measures possible. Tedros Adhanom Ghebreyesus,Director general of the World Health Organization

Quote II

"There's never been a scientific basis for two metres, it's kind of a rule of thumb. But it's not like there is …rigorous scientific literature that it is founded upon." Professor Robert Dingwal

Quote III

Data are coming in, and their import is clear. The coronavirus pandemic is not and never was a threat to society. R.R. Reno

Quote IV

Greetings and a beleaguered "Shalom" to you all from my sixth glorious week of "Stay Home You Stupid Proles Because If You Object to House Arrest You Want to Kill Old People And Puppies" home lockdown because of the Chinese Bat Virus. Mark Steyn

Quote V

"I've never seen the facts so one-sided in the case of the defense. This represents the nexus of so many issues from First Amendment and Second Amendment rights to social justice warriors and cancel culture." Chief of staff Adam De Angeli
***
Oh this should be fun to watch. CUCK Incorporated has a new boi toy. Isn't that cute?

BREAKING: Justin Amash announces his run for president
***

If you can't beat them, you might as well join them.

Following a parliamentary vote last Tuesday, Lebanon has become the first Arab nation to legalize cannabis for medicinal and industrial purposes—and it could bring a much-needed financial windfall to the country's economy.

The legislation was approved nearly two years after it was recommended by New York-based firm Mckinsey and Co. through a consultation with the Lebanese government about alleviating the country's economic crisis in 2018.

Since cannabis has long been grown illegally in the nation's Bekaa Valley—and since Lebanon has been ranked among the top three biggest Middle Eastern cannabis cultivators by the United Nations—economists have estimated that a medical marijuana industry could bring in as much as $1 billion in annual revenue.
***

If it's good enough for governments it's good enough for us serfs? Nope, not so fast.

NSO Employee Abused Phone Hacking Tech to Target a Love Interest

The previously unreported news is a serious abuse of NSO's products, which are typically used by governments and authoritarian regimes.

An employee of controversial surveillance vendor NSO Group abused access to the company's powerful hacking technology to target a love interest, Motherboard has learned.

The previously unreported news is a serious abuse of NSO's products, which are typically used by law enforcement and intelligence agencies. The episode also highlights that potent surveillance technology such as NSO's can ultimately be abused by the humans who have access to it.
***
***

Government schools are achieving their goals. Young people are becoming less patriotic.

A recent poll shows that the number of young Americans who consider themselves to be "patriotic" has substantially decreased over the last 18 years.

The numbers may look good at first: Sixty-three percent of those between ages 18-29 say they're "very patriotic" or "somewhat patriotic"; in 2002, however, that figure was 89 percent according to NewBostonPost.

(Of note: That latter Harvard University Kennedy School of Government Youth Poll was taken shortly after the September 11 terror attacks.)
***

Feeling low? Depressed? Pissed off at the Stay At Home Orders?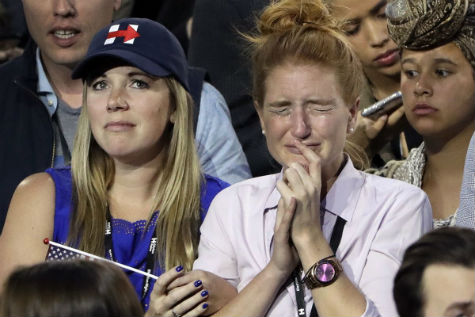 HILLARY CLINTON WILL NEVER BE POTUS
***
***

There's a cure for "White Privilege". STFU.

If my university is the first to develop the vaccine, I'm worried it will be used to fulfil its political, patriotic function as proof of British excellence.

So why was my initial relief at hearing Oxford and Imperial are racing away to develop the vaccine followed by worry?

Let's suppose that Oxford does develop the first vaccine. What happens next?

David Heymann, an infectious disease specialist at the London School of Hygiene and Tropical Medicine, who heads a panel that advises the World Health Organization (WHO) on Coronavirus, says that there could be a production shortage. Researchers have also warned that this will lead to rich countries hoarding supplies. We were too late when it came to stockpiling PPE, but we won't be caught out again. The vaccine, developed by our finest brains, is ours. And it will be Britons who are prioritised for protection.
***

Just another case of Gestapo like action.

A brewing company in Hawaii is being investigated by a liquor board for giving away hand sanitizer during the COVID-19 outbreak with alcohol purchases.

With the temporary death of the bar scene across the country due to stay-at-home orders, brewers and distillers large and small have adjusted on the fly and have started converting to the production of sanitizer instead of beer or liquor, for now.

Maui Brewing Co. in Hawaii began manufacturing hand sanitizer late in March after shutting down its restaurants and brewery to anything but takeout sales. They've been giving away hand sanitizer with purchases at their Kihei location, and they've also donated more than 1,000 gallons of hand sanitizer to local first responders.
***

Recently Mrs. Mis. Hum and I went grocery shopping. The store had one-way aisles. I was so hoping not to be caught "driving the wrong way" in a one-way aisle.

I was one of those sane people, going against an arrow to get something when a Cuck and Karen in their TikTok costumes said something to me about the arrows. The Cuck did the "Sir! Sir!" bit, but I just ignored him. After I got what I wanted, I turned around and he was saying something, but I could not hear it because my hearing is not good and he was talking through his sissy rag. I was ready to ignore him, but then he did the same "Sir! Sir!" bit to an old guy who was violating arrow policy.

Having reached the age where I no longer bite my tongue in public, I said to the guy, "It is bad enough we have to put up with nonsense, we don't need idiots like you pretending to be the police of us." He then heroically said something about it "being about all of us" and I reminded him that the most likely way for him to end up in the hospital was to keep talking. The old guy, heroically chimed in with a vigorous "Fuck you, asshole" and a middle-finger at Cuck and Karen.
***

The men and women in blue aren't completely held in disdain. Yet. But, they certainly are making every move to be despised by me.
PORT DEPOSIT — Maryland State Police from the North East barrack have sent information to the Cecil County State's Attorney's Office for possible prosecution of Lee's Landing Dock Bar for alleged violation of the Maryland COVID-19 regulations.

However the owner of the business, Dave Carey, said he was following Gov. Larry Hogan's regulations for social distancing and crowd size "to the letter of the law" and is troubled that 15 uniformed officers from 4 different law enforcement agencies responded to Lee's Landing Sunday.

Greg Shipley, spokesman for MSP, said police were at Lee's Landing at Rowland Drive in Port Deposit Sunday around 2:30.

"Responding troopers estimated the crowd upon their arrival to be about 70 people who were on the 'boardwalk' portion of the business. Individuals were seen eating and drinking," Shipley said via email.

Troopers said they were at the Port Deposit restaurant a week ago responding to reports of large numbers of patrons. Sgt. S. Spayd said Sunday that the law enforcement agency had to return this Sunday and found more than 70 motorcycles in the parking lot.
***
There really is DTS and those that suffer from it have issues.


Study: 56% of Liberal Women Under Age 30 Have Been Diagnosed as Mentally Ill


Trump Derangement Syndrome is real:

Zach Goldberg . . . has analysed the latest dataset released by the reputable Pew Research Center. This is the Pew Research Panel, Wave 64, which interviewed a representative sample of 11,537 American adults between March 19th and March 24th. . . .
Among those aged 18 to 29, some 20.9% of those who described themselves as "Conservative" answered "Yes" to the question "Has a doctor or healthcare provider ever told you that you have a mental health condition?" For those in this age group who were political "Moderates," 26.3% answered "Yes." But among those who self-classified as "Liberal" those answering "Yes" jumped up to an astonishing 45.9%.
So, to be clear, almost half of young white American Leftists have been diagnosed with a mental illness. . . .
***
The ONT Musical Interlude
***

Be careful for what you wish for. Genius Award Winner.

Welcome mat at Florida home seeks warrant and deputies did


PALM COAST, Fla. (AP) — A welcome mat at the front door of a Florida home read "come back with a warrant" — and that's just what deputies did before finding drugs and drug paraphernalia inside.

The Daytona Beach News-Journal reports the home in Palm Coast was part of an investigation into illegal drugs. After seeing the doormat, authorities say the Flagler County Sheriff's Office got the warrant. Deputies found fentanyl and drug paraphernalia inside during a search late last week.

"This poison peddler had a doormat that said, 'Come back with a warrant,' so we did!" Flagler County Sheriff Rick Staly said. "Our detectives did a great job in following up on tips received on this residence. We still have some follow-up work to do, but for now the deadly drugs and syringes seized are off the streets."
***

Tonight's Feel Good Story of The Day.

NEW HAVEN, Conn. (WTNH) — As businesses adjust to these unprecedented changes, one New Haven restaurant has already weathered it all.

Archie Moore's has been open for 122 years, so if you do the math, this isn't their first pandemic. The historic bar opened July 1898 — just two decades later, the 1918 flu pandemic hit.

"We weathered one pandemic," said owner Robert Fuchs, "and good old Archie Moore's, we're going to weather the second one."

Fuchs has owned the bar since the 1980s.

"I do know from the oral history of this place, being here 39 years myself, I had customers who were in their 80s in '82 and they said they didn't remember Archie Moore's ever closing down for anything."
***
Tonight's ONT has been brought to you by Unsafe Practices.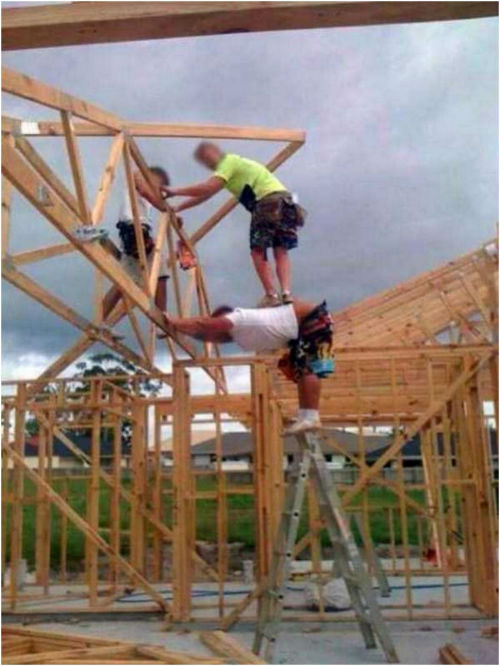 Notice: Posted with permission by the Ace Media Empire and AceCorp, LLC. The ONT often imitated never ever replicated.

posted by Misanthropic Humanitarian at
10:00 PM
|
Access Comments