« Saturday Evening Movie Thread 04-25-2020 [TheJamesMadison]
|
Main
|
EMT 04/26/20 »
April 25, 2020
Saturday Overnight Open Thread (4/25/20)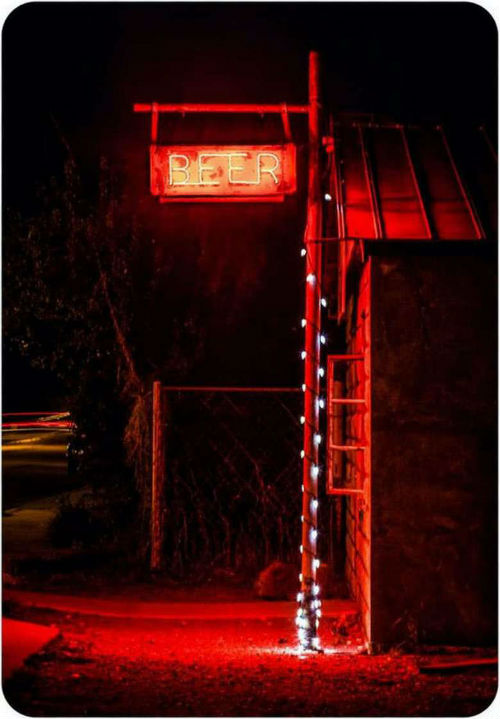 ***
Satuday Night Joke

My Self-Isolation Quarantine Diary
Day 1 – I Can Do This!! Got enough food and wine to last a month!
Day 2 – Opening my 8th bottle of Wine. I fear wine supplies might not last!
Day 3 – Strawberries: Some have 210 seeds, some have 235 seeds. Who Knew??
Day 4 – 8:00pm. Removed my Day Pajamas and put on my Night Pajamas.
Day 5 – Today, I tried to make Hand Sanitizer. It came out as Jello Shots!!
Day 6 – I get to take the Garbage out. I'm So excited, I can't decide what to wear.
Day 7 – Laughing way too much at my own jokes!!
Day 8 – Went to a new restaurant called "The Kitchen". You have to gather all the ingredients and make your own meal. I have No clue how this place is still in business.
Day 9 – I put liquor bottles in every room. Tonight, I'm getting all dressed up and going Bar hopping.
Day 10 – Struck up a conversation with a Spider today. Seems nice. He's a Web Designer.
Day 11 – Isolation is hard. I swear my fridge just said, "What the hell do you want now?"
Day 12 – I realized why dogs get so excited about something moving outside, going for walks or car rides. I think I just barked at a squirrel.
Day 13 – If you keep a glass of wine in each hand, you can't accidently touch your face.
Day 14 – Watched the birds fight over a worm. The Cardinals lead the Blue Jays 3–1.
Day 15 – Anybody else feel like they've cooked dinner about 395 times this month?
IS THIS YOU, yet? H/T TN Deplorable
***
***

The world is full of thin skinned little pricks. Once again it is better to keep your opinions to yourself.

The mayor of Japan's Osaka has come under fire for suggesting men should do grocery shopping during the coronavirus outbreak because women are indecisive and "take a long time."

Japan is under a state of emergency over the pandemic, and residents in some areas have been asked to shop less frequently and only send one family member out to get supplies to limit contact.

Osaka Mayor Ichiro Matsui told reporters on Thursday that men should be entrusted with grocery runs because women "take a long time as they browse around and hesitate about this and that," Kyodo news agency reported.

"Men can snap up things they are told (to buy) and go, so I think it's good that they go shopping, avoiding human contact," the 56-year-old added.
***

Opinions are like assholes, everybody has one. The world's best whiskeys.
***
I like The Who. I like Weird Al, I like Weird Al playing The Who.
Give it a listen, I think you'll at least grin.
***
Sure my hair cut appointment was canceled. However there is a reason man invented caps and hats.

As hair salons and barbershops are still closed in the face of the coronavirus pandemic, people are taking matters into their own hands. Lucky for us, they are sharing the results of their haircuts on social media, proving just once again that hairdressers exist for a reason.

From poorly done fades to bald patches on the back of the head, these quarantine haircut fails are all kinds of hilarious. So scroll down below to see some unfortunate lockdown haircuts and vote for the ones that made you laugh (or relate)!
***

Just one more reason to appreciate Walmart. Yes, Walmart's grocery delivery service will now deliver alcohol to your house

WAVY) — Walmart stores across Virginia and North Carolina that already offer grocery online ordering and delivery are also offering another benefit — but only to those 21 and older.

Under local laws, Walmart grocery now allows for the delivery of beer and wine.

Here's how Grocery Delivery works, according to Walmart:
***

To double space or not to double space? That is the question. And here's the answer.

Microsoft has settled the great space debate, and sided with everyone who believes one space after a period is correct, not two. The software giant has started to update Microsoft Word to highlight two spaces after a period (a full stop for you Brits) as an error, and to offer a correction to one space. Microsoft recently started testing this change with the desktop version of Word, offering suggestions through the Editor capabilities of the app.

If you're still (strangely) on the two-spacer side, you will be able to ignore the suggestion. The Editor feature in Word allows users to ignore the suggestion once, make the change to one space, or turn off the writing-style suggestion. We understand Microsoft has been testing the feature change recently and it will roll out to everyone using the desktop version of Word soon. Feedback to the change has been overwhelmingly positive.
***

Sometimes I swear people name their pets better names than their babies.

Most popular baby names of 2020 so far - with a new clear winner for the boys
Parenting website Nameberry has shared the most popular names from 2020 so far - and there are some lovely newcomers on the list
***

The ONT time waster. The best small towns in every state.
Mine isn't ranked. Good, that way it will stay small.
***
THE ONT MUSICAL INTERLUDE
Born on this day: 25 Apr 1945
Bjorn Ulvaeus, Swedish singer, songwriter, producer who started his musical career at 18 when he fronted the Hootenanny Singers, a popular Swedish folk–skiffle group. After forming ABBA in 1972 they became one of the best-selling music artists of all time. Their first UK hit was the 1974 No.1 single 'Waterloo', followed by eight other UK No.1 singles and nine No.1 albums. He is the co-composer of the musicals Chess and Mamma Mia! (and co-produced the film) with fellow ABBA member and close friend Benny Andersson via thisdayinmusic.com
&&&
Born on this day: 25 Apr 1965
Eric Avery, bassist and co-founding member of alternative American rock metal band Jane's Addiction. via thisdayinmusic.com
***

Cops don't race. Genius Award Winner.

According to the press release, 25-year-old Musab Alshussein was clocked by troopers going 120 miles an hour in a 70 mile an hour zone. The red Mustang was chased for 25 miles, with troopers throwing stop sticks twice before the pursuit ended.

Police say Alshussein told troopers he didn't stop because he thought the officers wanted to race.
***

Tonight's ONT has been brought to you by Self-Incrimination.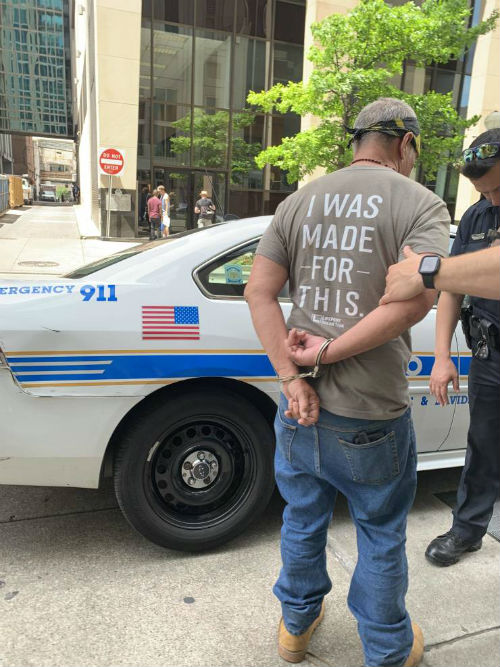 Notice: Posted with permission by the Ace Media Empire and AceCorp. LLC.

posted by Misanthropic Humanitarian at
10:00 PM
|
Access Comments