« Saturday Evening Movie Thread 04-18-2020 [Hosted By: Moviegique]
|
Main
|
EMT 04/19/20 »
April 18, 2020
Saturday Overnight Open Thread (4/18/20)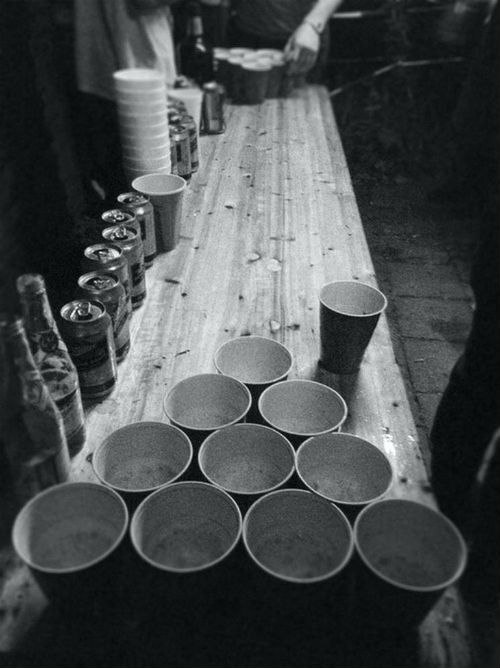 ***
The Saturday Night Joke
THINGS THAT SOUTHERN BOYS WILL NEVER SAY
30. When I retire, I'm movin' North.
29. I'll take Shakespeare for $1000, Alex.
28. Duct tape won't fix that.
27. Come to think of it, I'll have a Heineken with a slice of lime.
26. We don't keep no guns in this house.
25. You can't feed that to the dog.
24. No kids in the back of the pickup, it's just not safe.
23. Wrestling is fake.
22. We're vegetarians.
21. Do you think my gut is too big?
20. I'll have grapefruit and grapes instead of biscuits, grits, and gravy.
19. Honey, we don't need another dog.
18. Who gives a rip who won the Civil War?
17. Give me the small bag of pork rinds.
16. Too many deer heads detract from the decor.
15. I just couldn't find a thing at Wal-Mart today.
14. Trim the fat off that steak.
13. Cappuccino tastes better than espresso.
12. The tires on that truck are too dang big.
11. I've got it all on the C: DRIVE.
10. Unsweetened tea tastes better.
9. My fiancée, Bobbie Jo, is registered at Tiffany's.
8. I've got two cases of Blue Moon iced down for the Super Bowl.
7. Checkmate!
6. She's too young to be wearing that bikini.
5. Hey, here's an episode of "Hee Haw" that we haven't seen.
4. I don't have a favorite football team.
3. "Youse Guys"
2. Those cutoffs ought to be a little longer, Betty Mae.
AND THE NUMBER ONE THING THAT YOU WILL NEVER HEAR A SOUTHERN BOY SAY:
1. Nope, no more beer for me. I'm driving a whole busload of us down to help in the Joe Biden Campaign.
***

Do you have 30 minutes for a tour that will blow your car loven mind.
***

I've attempted to give you a Kung flu free ONT, looks like I failed. But we can practice social distancing with our seasonings.
***

Most of you regular commenters and lurkers know that I love coffee. How much would you pay for a pound of God;s nectar? $1,000.00 or more? Not me!

As with any luxury product, that's up to the person laying down the cash. "It's like a luxury watch — you can have a $3,000 one or a $100,000 one," Lamastus Jr. says.

In the case of Geisha, the difference between a $30/lb. coffee and a $100/lb. or $1,000/lb. coffee begins with ratings received from a competition such as Best of Panama. "The competition is what starts to pull the market up," Lamastus, Jr., says. "A $1,000 coffee might just have a slight difference, a point or two in grades, a little bit better, but by winning the competition, that's what certified it in the market."
***
Everything you wanted to about the Ghanaian funeral meme but were afraid to ask.

A new meme format has graced the internet, and its popularity is a signal to the general mood of the world: funereal.

Today, Bernie Sanders suspended his campaign for the to be the Democratic nominee for president. When I hopped in the group DM to commiserate, I knew what I would eventually see: a video of the now presumptive nominee Joe Biden saying something incomprehensible which would then smash cut to a video of Ghanaian pallbearers dancing with a casket, set to the EDM song Astronomia by Tony Igy
***
THE ONT MUSICAL INTERLUDE
&&&
***

Some fantasies should never see the light of day let alone The ONT. Genius Award Winners.

A threesome did not have a happy ending early yesterday when the two male participants got into a bloody fight that landed one of them in a South Carolina jail on multiple criminal charges, court records show.

According to a sheriff's report, Michael Charles and Michelle Fleming, both 47, share a residence in Duncan, a town in Spartanburg County. Charles told cops he and Fleming are "roommates with benefits," a characterization that Fleming did not dispute.

Charles said that he invited Brian Alden, 40, to the home to "hang out and possibly have a threesome with him and Fleming." Fleming told investigators that Charles "had invited Alden over to fulfill a sexual fantasy."

During a 2:45 AM interview with sheriff's deputies, Charles said that after the trio had sex, "things began to feel odd with Alden," so he asked his guest to leave. Alden departed the home, but subsequently demanded to be let back in. Fleming, he said, told him to allow Alden to return to the residence.
***

Tonight's ONT has been brought to you by the Mentally Challenged.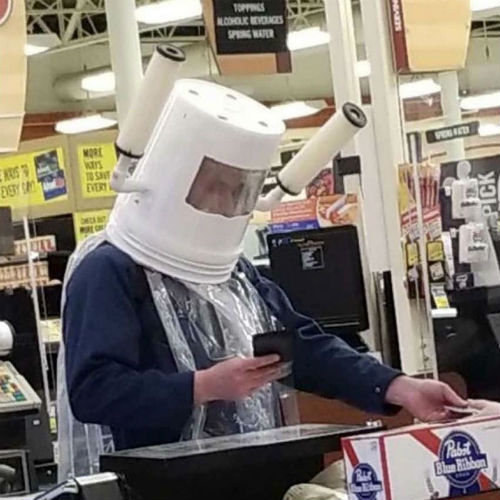 Notice: Posted with permission granted exclusively by the Ace Media Empire and AceCorp, LLC. Do not accept any imitations.

posted by Misanthropic Humanitarian at
10:00 PM
|
Access Comments