« New York Times "Reporter" Who Wrote Book Making Case That Kavanaugh Was Guilty and That Christine Blowsey Ford Was a Reliable Accuser: Hey, You Know, This Joe Biden Character Just Isn't Big Enough for Coverage in a Newspaper
|
Main
|
The Morning Report - 4/16/20 »
April 15, 2020
Wednesday Overnight Open Thread (4/15/20)Withdrawals Are A B!tch Edition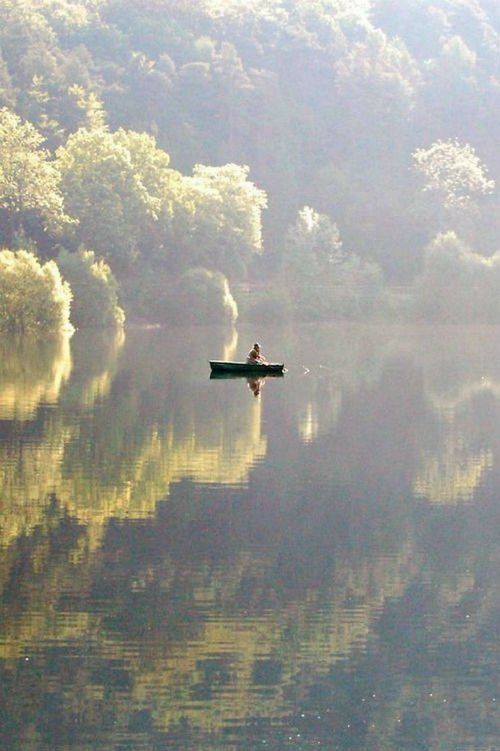 ***
The Quotes of The Day

Quote I
"I spent 40 years dedicating my life to serving the community of Auburn as a physician and through my volunteer efforts. Am I perfect? No. We're all a little flawed,"William Kirby the mayor of Auburn, CA

Quote II

"I'm hoping and I'm praying that these (bleepers) go off the cliff to never be heard from again," Gossage said. "All of them! Nancy Pelosi and that lying Chuck Schumer. And then (bleeping) Robert Mueller and the (bleeping) Mueller Report, and the FBI … I hope some of them go to jail!" Former NY Yankees pitcher Goose Gossage

Quote III

"[N]umber one, Mr. President, the American people understand what you've done for them, and this effort to destroy Trump no matter the cost of the country is getting a bit old and it's pissing a lot of people off," Sen. Lindsey Graham (R-SC)
***
***
It's not easy being a Christian at the current moment when it comes to tyrannical government officials.
A fair government would explain why they are implementing laws in the Kung flu hysteria. Not if your tyrannical government such as the State of Maryland.

"How Am I Violating Social Distancing When I Go Fishing, by Myself, on My Boat"

There are two kinds of social distancing.

1. An effort to prevent the spread of the Wuhan Virus by encouraging people to maintain physical distance from each other.

2. A totalitarian social hysteria which has seen people arrested for surfing and a crackdown on drive-in church services that has nothing medical or rational to it. The "Stay at Home" shrill hysteria is not medical. It's hysterical.

How, some Marylanders are asking, is boating a threat to anyone?

Here in my home state RV dealers remain open as essential businesses. However hobby stores are closed. Could this be a covert attack against say, Hobby Lobby?
***
The ONT Is Always Looking Out For YouTM
***

How's that working from home working out for us?

Binge Nation: Average American Streams 8 Hours Of Content Per Day During Coronavirus Outbreak!

NEW YORK — Just one more episode. Or five. That's the mantra of millions who suddenly find themselves stuck at home all day during the coronavirus pandemic. A new survey of 2,000 U.S. residents finds the average American is currently streaming eight hours of content per day and finishing three TV series per week. We all have some extra free time on our hands right now, but at this rate many people may exhaust the entire Netflix library by summer.

Moreover, many parents have started to fall back on streaming services to get a break from their kids. In all, 65% of surveyed parents said they're allowing their children to watch more TV and movies during this pandemic.
***

If Joe Biden listens to the NYT, I hope he has a bag of flour.

A new NY Times Op-Ed from Steve Phillips calls for Biden to pick Stacy Abrams as his running mate.

Abrams is currently the 3rd most likely running mate for Biden according to the prediction market of PredictIt.
Well, she is as mentally challenged as the presumptive nominee.
***

I'm not sure why this is news. It is the school district's job to indoctrinate educate their students.

(CNN)As schools across the country shut their doors indefinitely due to the coronavirus pandemic, millions of students are now adjusting to online learning. But for low income families who may not have access to WiFi, this transition is a problem.

That's why the Austin Independent School District (ISD) has deployed 110 school buses now equipped with WiFi to neighborhoods and apartment complexes where the district identified the highest need for internet access.


Starting on Monday, the district "strategically positions" the buses, which have WiFi capabilities up to a distance of 300 feet, every weekday from 8 a.m. to 2 p.m.

Starting on Monday, the district "strategically positions" the buses, which have WiFi capabilities up to a distance of 300 feet, every weekday from 8 a.m. to 2 p.m.

Students can connect to the WiFi using their school computers only, not personal devices, though they're not allowed to board the bus. While everyone is advised to stay inside, students may have to move closer to the bus to gain access to the WiFi, but must remain at least six feet apart from anyone else to follow social distancing guidelines.
The WiFi equipped buses are funded through a $600,000 grant from Kajeet, an education technology provider.
***
THE ONT MUSICAL INTERLUDE

In honor of the IRS....................
&&&
***

Dumb Fuck Genius Award Wiiner.

Bhatara, who was returning to Papadahandi with a few others in an SUV from Kotapad where they had gone to attend a wedding, had stopped near a forest to attend nature's call. He then spotted an injured bear and decided to click a selfie with the wild animal.

Although the others in the vehicle cautioned him against doing so, Bhatara came perilously close to the bear which chased him and fatally mauled him.
***
Tonight's ONT has been brought to you by Ben.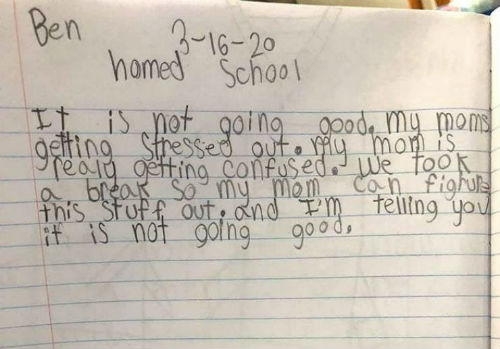 Notice: Posted with permission by the Ace Media Empire, AceCorp, LLC. & the International Brotherhood of Hamsters.


posted by Misanthropic Humanitarian at
10:04 PM
|
Access Comments