« Quarantine Cafe
|
Main
|
EMT 4/11/20 Papers Please! edition »
April 10, 2020
Papers, Please ONT
Happy Good Friday everyone. Today is the day we commemorate the crucifixion and death of our Lord and Savior Jesus Christ. On this day he was crucified, and buried in his tomb, carrying with him the sins of humanity. Your sins. My sins. Everybody's sins. Good Friday signals that the holiest day of the year, Easter Sunday, is almost upon us. While Good Friday is a day of commemoration, Easter Sunday is a day of celebration, for it was on Easter that the stone is rolled away and Jesus rises triumphantly from his tomb! And if he sees his shadow we get 6 more weeks of quarantine.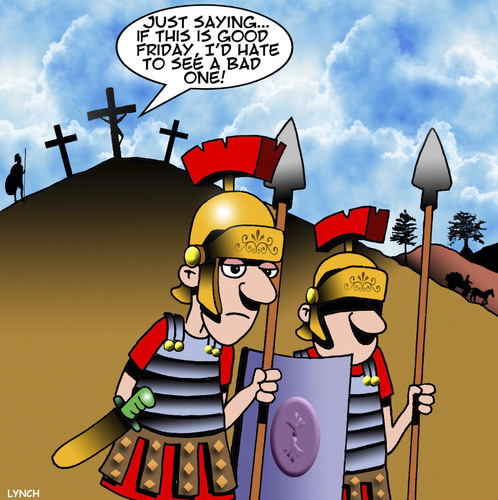 Howard Beale Section
Look, I avoided this last night, because the ONT isn't always the best place for heavy shit, but I've got a whole shitload of these links and they need to be shared. So I'm just gonna put them all here, along with my ranting, and if that's not your ONT bag, just skip to the next section which will be back to being lighthearted.
People, what the fuck are we doing? More to the point, what the fuck are we allowing to be done to us? Why in the hell are we putting up with this police state that is being imposed upon us in the name of "saving lives"?

Look, I expect lefties to take advantage of any crisis, real or imagined, to grab more power and control. That's what they do. That's their bag. I man, this is deep blue Philadelphia.

And Colorado? Well, the state is suffering from an infestation of Californians, so it's at best purple. These things happen. Dad handcuffed and led away by cops in front of 6-year-old daughter for violating social distancing. They were playing tee ball at a park. And Virginia is suffering from the same infestation from NOVA and Gov. Blackface. Police fine VA church $2,500 for holding service with 16 people spaced far apart
Still, we can rely on red states to show a little more fealty to the Constitution, right? States like...Kentucky? Kentucky to record license plates of those attending services this weekend and require them to quarantine for 14 days.
or...Mississippi? States don't get much redder than Mississippi. Mississippi churchgoers fined $500 while attending drive-in service

Horowitz: It's time to end the great American COVID-19 police state
We Have Become A Police State, And None Of Us Should Be Okay With That
Bottom line. There is always a tension between order and liberty, as Ace mentioned earlier today. But please remember that the main reason for that tension is because it is in the nature of order to obliterate liberty (and to some extent vice versa, but only to some extent, because liberty lacks the one tool that is central to order's mindset and tactics: coercion). If we surrender our rights and liberties for whatever reason, whatever excuse...well all we've done is hand the left the key to our jail cells and asked them to lock us in. The day we do that is the day that we ensure that whatever reason we allow to trump our rights and liberty, why, that reason is going to be brought forth again and again until we are broken serfs. If "pandemic" is enough to do it, than we can expect a new pandemic this fall. And next winter. And spring a year from now. We will have faced our time of choosing, and we will have chosen poorly.
Freedom is never more than one generation away from extinction. We didn't pass it to our children in the bloodstream. It must be fought for, protected, and handed on for them to do the same, or one day we will spend our sunset years telling our children and our children's children what it was once like in the United States where men were free.

― Ronald Reagan
This thread wanders into conspiracy theory territory, but woven in there is a good point about the bulwark of liberty that is the 2A. We say that being armed will protect our liberties, but look at just how many of them we have surrendered voluntarily. We're still armed. To the teeth. And yet our liberties are being taken one by one, and all we do is schedule some range time while muttering Molon Labe.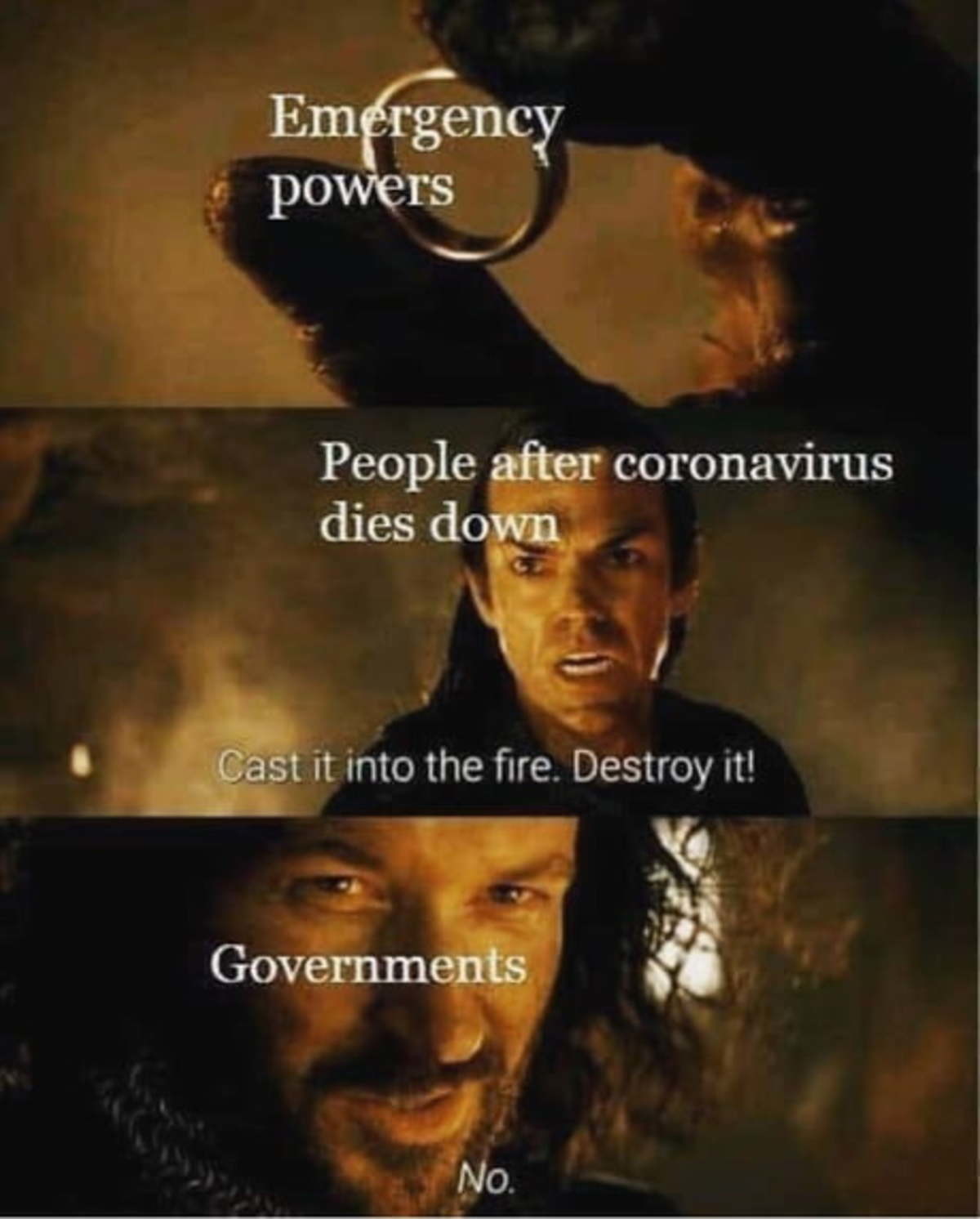 I, For One, Am Devastated

Americans are driving less because of the coronavirus. That's hurting red-light camera revenue.
Just imagine how much of a pinko little bastard you would have to be to write that article with a straight face.
Hip Hop History
Here's a pretty interesting article about how "The Renaissance" is something of a self-licking ice cream cone, and how it disappears (as do most events, eras and trends) when you step back and look at the bigger picture. On the concept of the Renaissance and Outkast's Hey Ya
Related: DISCOVERY OF NEANDERTHAL MATERIAL CULTURE GIVES CRUCIAL INSIGHT INTO THEIR MINDS
Once more it is the fiber arts that are proving to be the basic building block of civilizations. My wife the knitter/dyer/designer will be go from smug to insufferable when she finds out about this.

Happy Ending
Militants Fire RPG At C-130 Then An MQ-9 Reaper Crew Promptly Locates, Tracks, And Kills Them
There's video at the link, but not of this particular incident, just the drone pilots talking about it.
Celebrities!
You want celebrities? We here at AoSHQ are happy to deliver. You get a celebrity! Madonna: "Quarantine Diaries" Illustrate Her Ignorance And You get a celebrity! Hulk Hogan on COVID-19: 'God has taken away everything we worship ... Maybe we don't need a vaccine.' In fact, one day, all of us will BE celebrities! Why, all it takes is for you to utterly debase yourself.
And I can't find the link I was going to put there. It was to what looks like an utterly trashy new reality TV show about a group of young hook-up artists who are put on an island and then told they are not allowed to fuck. It looked like completely worthless TV.
I Did Not Know That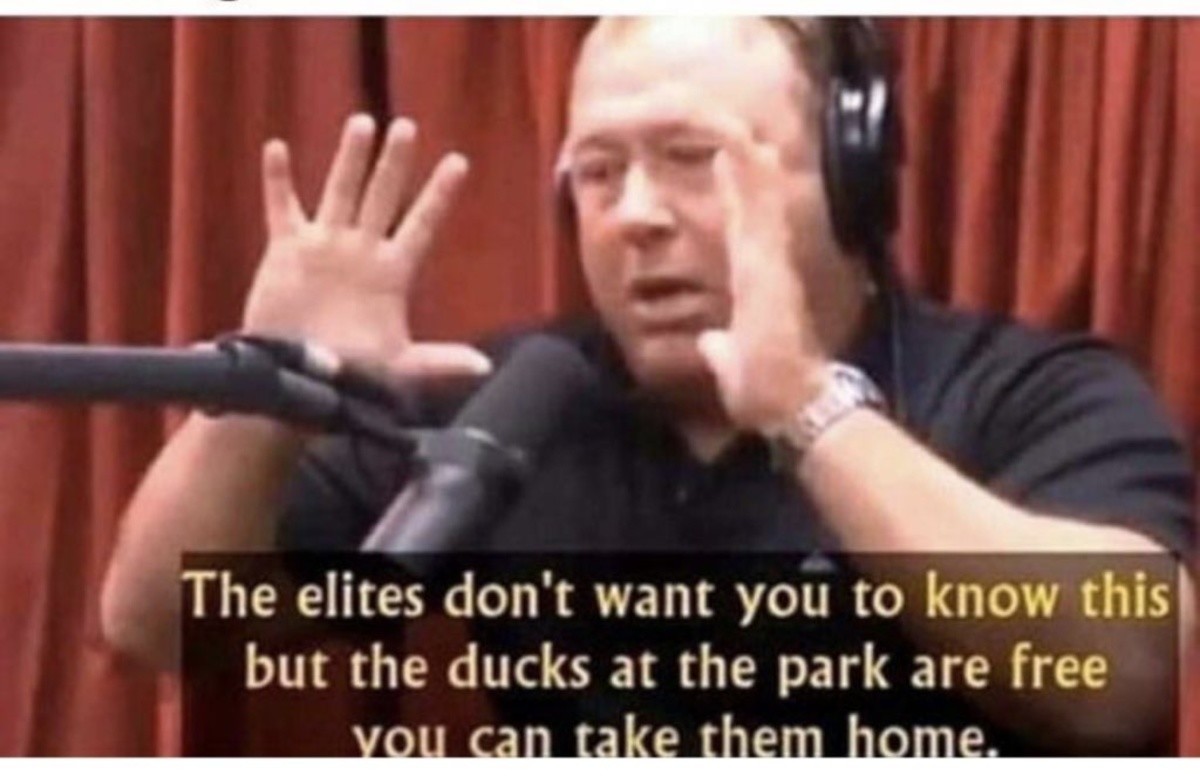 Touching Note
This was posted over at the AoS Facebook page:
"My dad passed away two years ago and tonight I was going through his tablet seeing if we could repurpose it for one of the grandkids. I was typing something into Google and your page popped up. He use to talk to me all the time about debating people and witty things he would say. He said if I wanted to associate with intellectuals this was the place to go. I just wanted to say thank you for your blog and giving my dad enjoyment when he was ill and not able to get out and stricken home. I don't know if you knew him but his name was bergerbuilder I believe. I just wanted to send you a message to let you know how much your blog helped my dad in his last few years, reading articles, researching and debating. Keep doing what you are doing, you're not just informing people, it is more than that. Thank you and keep up the good work, God Bless you.
There's a link to his obit at the FB page.
Tonight's ONT brought to you by George Washington: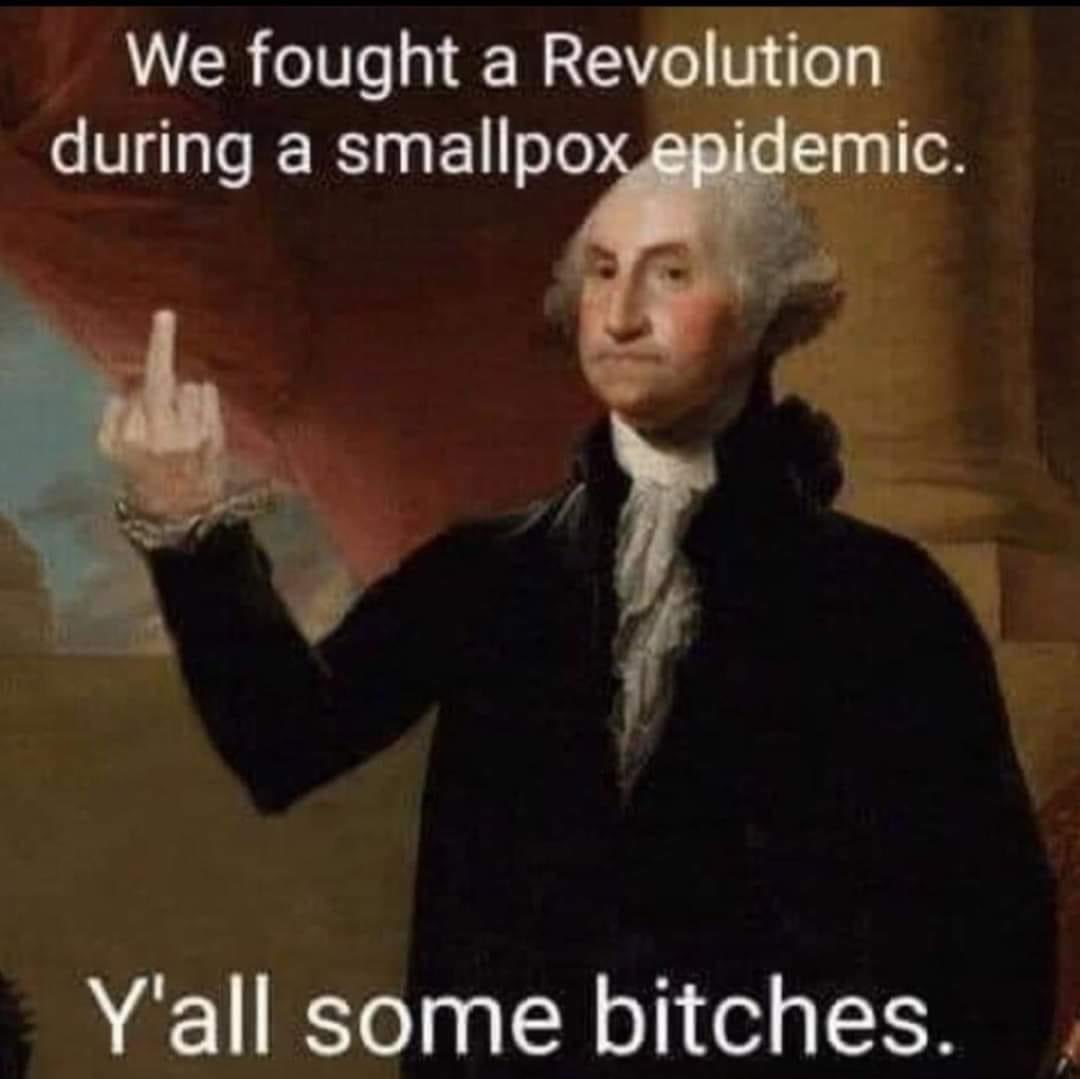 posted by WeirdDave at
09:55 PM
|
Access Comments