« What's It Like To Talk With Rush Limbaugh [As Told By Shibumi]
|
Main
|
The Morning Report - 4/13/20 »
April 12, 2020
Sunday Overnight Open Thread (4/12/20)
(Mystery Click)
***
The Quotes of The Day
Quote I

5) The angel said to the women, "Do not be afraid, for I know that you are looking for Jesus, who was crucified. 6) He is not here; he has risen, just as he said. Come and see the place where he lay. Matthew 28:5-6
Quote II

"I am shocked and unbelievably pissed off," "Art is there to be seen and shared by all, for society as a whole, to bring enjoyment, to bring inspiration, and also to bring comfort. Especially in this difficult time." Singer Laren's director, Jan Rudolph de Lorn
Quote III

"It scares me that there are people out there who would rather die of the virus than call it by the wrong name," he said. "This isn't about vilifying a culture. This is about facts."Bill Maher

Quote IV

You know the weapons that people are buying today could end up being used in households, schools, churches, bars, and on our streets in the future. So we all have to look out for each other. Alyssa Milano

Quote V

"Millions of people work in the grey economy, which means that they haven't received any income in more than a month and have no idea when they might return to work. The government is issuing so-called shopping vouchers to support people. If the state doesn't step in soon to help these families, the mafia will provide its services, imposing their control over people's lives."Nicola Gratteri, antimafia investigator
***
Comment of The Week
***

I'm not a Dallas Cowboys fan. Good on Dak Prescott. I bet he takes more risks with his life in 60 minutes of football than with this damn Kung Flu shelter in place bullshit.

Despite seemingly the entire world taking turns at attacking Ruby Gobert for his reckless mocking of the coronavirus, not all athletes have learned to be careful during quarantine. According to TMZ, Dallas Cowboys quarterback Dak Prescott hosted a 30-person birthday party for a close friend, and the event was also attended by his teammate, running back Ezekiel Elliott.

The party reportedly garnered a police complaint, though Prosper PD — where Prescott's home is located — told TMZ that they were not able to verify a party in progress. Photos obtained by TMZ seem to show a catered party in full swing, though the website is relying on sources to estimate the 30 person number. There was also apparently a smaller dinner later in the night, which would seemingly not violate the guidelines set by Texas Governor Greg Abbott, which state that there should be no gatherings over 10 people.
***

Once again. Jesus Christ is in trouble with the Romans.
JERUSALEM—Roman authorities are investigating controversial religious leader Jesus of Nazareth for violating the Empire's clear "stay in tomb" order. After crucifying him and laying him in the tomb, Roman guards put Him under strict orders to stay there and not come back, rising victorious over sin and death.


But Jesus, answering to a higher authority, refused to stay dead and busted out of the tomb, establishing a kingdom that would never end -- again, in clear violation of the government's orders.

"Jesus is a dangerous rebel, refusing to bend the knee to Caesar and not abiding by the law of sin and death," said one Roman official. "He clearly broke the law by leaving the tomb, and we're going to be issuing a citation and placing him under mandatory quarantine for these crimes."
***

Power tends to corrupt, and absolute power corrupts absolutely.

PHILADELPHIA — A man was physically removed from a SEPTA bus for not wearing a mask. SEPTA operators had the right to refuse to transport passengers that do not wear face masks, but after police forcibly removed a man from a bus on Friday morning, that rule has been rescinded.

A viewer alerted CBS 3 Philly to the video that was posted to social media. A rider was physically dragged off a SEPTA bus by police at 11th and Market Streets on Friday.
***

A husband who is social distancing himself in creative fashion. H/T Kathy
***
Moar Kung Flu news. UK Prime Boris Johnson discharged from hospital.

Prime Minister Boris Johnson has said it "could have gone either way" as he thanked healthcare workers for saving his life after being discharged from hospital.

Mr Johnson, 55, was taken to London's St Thomas' Hospital on Sunday - 10 days after testing positive for Covid-19.

He spent three nights in intensive care before returning to a ward on Thursday.

He said in a video on Twitter that he had witnessed the "personal courage" of hospital staff on the front line.
***

FLAKES!
We are millions 'n' millions
We're coming to get you
We're protected by unions

Broward County, once again the Sheriff's Department is in the news.

BROWARD COUNTY, Fla. – Broward Sheriff's Office Deputies Association, IUPA President Jeff Bell was suspended from the department on Friday following a progressive public dispute over coronavirus safety protocols.

Earlier in the week, Bell was critical of Broward County Sheriff Gregory Tony and his handling of the COVID-19 crisis. The union president does not believe the sheriff is doing enough to protect his deputies, Local 10 reported.

Tony held a news conference Tuesday morning and lashed out at Bell saying, "It has impacted the confidence in the community as to whether or not we are prepared. It has also impacted the nature of the camaraderie within this agency, and this has been sparked off by a member who is supposed to represent the very best of our organization, which is our law enforcement personnel, who put their lives on the frontline."
***
Time to cut her off?
***
Some good news on the science front. An enzyme to break down plastic bottles has been found.

Plastics have a lot of properties that have made them fixtures of modern societies. They can be molded into any shape we'd like, they're tough yet flexible, and they come in enough variations that we can tune the chemistry to suit different needs. The problem is that they're tough enough that they don't break down on their own, and incinerating them is relatively inefficient. As a result, they've collected in our environment as both bulk plastics and the seemingly omnipresent microplastic waste.

For natural materials, breaking down isn't an issue, as microbes have evolved ways of digesting them to obtain energy or useful chemicals. But many plastics have only been around for decades, and we're just now seeing organisms that have evolved enzymes to digest them. Figuring they could do one better, researchers in France have engineered an enzyme that can efficiently break down one of the most common forms of plastic. The end result of this reaction is a raw material that can be reused directly to make new plastic bottles.

***
Pat Condell calls out China. A man with fortitude.
***

An interesting interview featuring Dave Rubin & Jeffrey Tucker.

***
Wonderful!!! Private industry joins the Stasi Movement.

Two of the tech industry's biggest players are working together to fight the coronavirus, announcing a new set of tools that could come to a majority of smartphones around the world.

The new technology, outlined in white papers published by Apple and Google on Friday, relies on Bluetooth wireless radio technology to help phones communicate with one another, ultimately warning users about people they've come in contact with who are infected with the coronavirus.
***
No word if Conservative, Libertarian and deeply religious students are included in this inclusionary brainwashing class.

The University of Mississippi has introduced a new diversity and inclusion course requirement for students.

The main catalyst for Ole Miss implementing this course was an incident in which several students were photographed holding guns near a memorial for Emmett Till, resulting in an FBI investigation.


The online course, which is 45 minutes long, was due on April 1. The Daily Mississippian reports that it followed the same structure and method as alcohol and sexual assault online courses used at Ole Miss and schools across the country.
***
The ONT Musical Interlude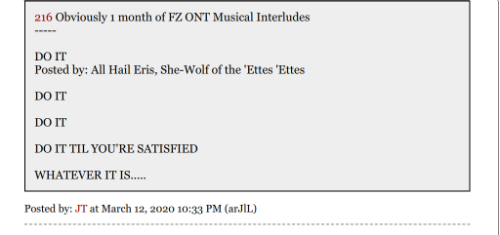 &&&
***
Never bring a knife to a chainsaw fight. Genius Award Winner.

SOUTH RANGE, Mich. (WLUC) - A man and woman have been arrested after they allegedly committed home invasion in South Range early Saturday morning.

According to a press release sent out by the Houghton County Sheriff's office, the male suspect pulled a knife on a person inside the home.

The victim defended himself with a chainsaw.

The suspects then fled from the scene.

Deputies were able to locate both suspects at another home in South Range after an extensive search

A 40-year-old South Range Woman is being charged with home invasion.
A 32-year-old Warren man is being charged with home invasion felonious assault. Both are lodged in the Houghton County Jail.

No one was injured in the incident.
***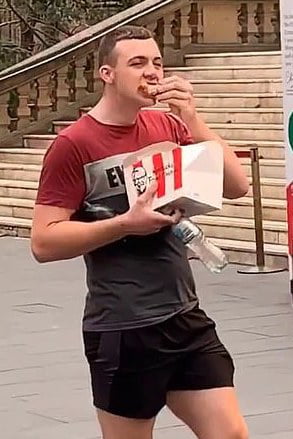 Tonight's Feel Good Story Of The Day
***
Weekly commenter stats for week of 4-12-2020

Top 10 commenters:
1 [756 comments] 'Insomniac - Ex Cineribus Resurgo' [106.13 posts/day]
2 [709 comments] 'Sponge - China is asshoe!'
3 [681 comments] 'Skip'
4 [532 comments] 'rhennigantx'
5 [488 comments] 'TheJamesMadison, back to random thoughts'
6 [474 comments] 'Deplorable Jay Guevara'
7 [391 comments] 'Aetius451AD'
8 [382 comments] 'deplorable unperson - END THE LOCKDOWN : It's just a damn bug'
9 [381 comments] 'runner'
10 [377 comments] 'J.J. Sefton'
Top 10 sockpuppeteers:
1 [309 names] 'Miklos, statistically valid' [43.38 unique names/day]
2 [82 names] 'Duncanthrax'
3 [54 names] 'Axeman'
4 [54 names] 'freaked'
5 [44 names] 'Notorious BFD'
6 [34 names] 'davidt'
7 [34 names] 'Meister Fenster Macher'
8 [32 names] 'Two Weeks From Always Being Single (China is Asshoe) '
9 [27 names] 'The ARC of History!'
10 [25 names] 'Sponge - China is asshoe!'
***

Tonight's ONT has been brought to you by Ancestory.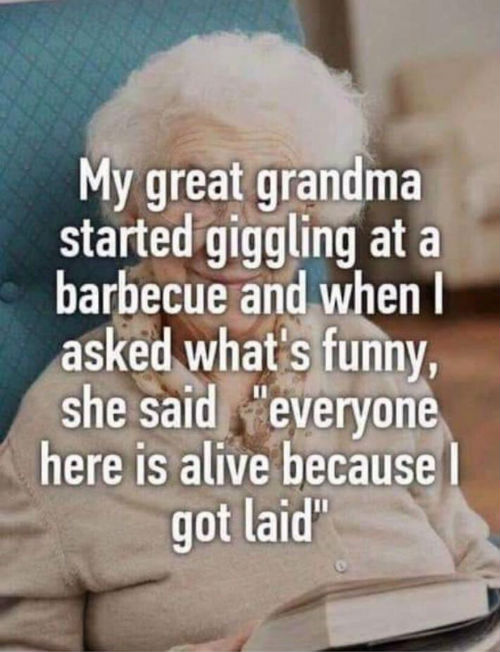 Notice: Posted with permission by the Ace Media Empire, AceCorp, LLC. & Gov. Tony "Douche Guzzler" Evers (D-WI), because by God The ONT is essential.


posted by Misanthropic Humanitarian at
10:25 PM
|
Access Comments