« Mid-Morning Art Thread
|
Main
|
Bernie Sanders Drops Out to Give Nomination to Senile Racist Credibly Accused of Rape »
April 08, 2020
The Morning Rant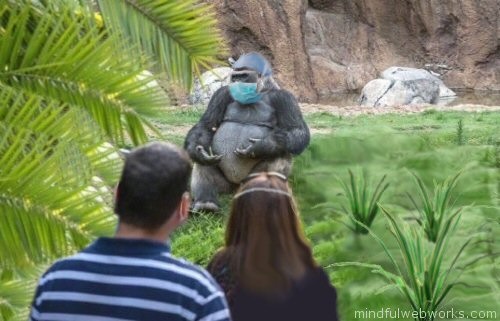 The latest #OrangeManBad shrieking from the Democrat Party/mainstream media complex is that everybody knew that the coronavirus was a serious problem in January and the Mango Mussolini didn't take it seriously enough. Which is kind of funny on its face, as they've had their hair on fire for 3 years about Trump being an eeeevil fascist dictator who intends to take over the government and rule by decree, only now they're whining that Trump didn't use dictatorial powers to stop the spread of the virus.
So now it's "Trump didn't do enough."
In order to establish this narrative, they want you to pay no attention to the fact that back in 2018, President Trump established a National Biodefense Strategy specifically to improve the speed of action for any biological risk to U.S. Citizens. Both manufactured and naturally occuring threats were included.
They also want you to forget that, following the initial reports from China, President Trump set up a unified task force to coordinate all response efforts across the totality of government.
That was on January 30th.
And they don't want you to remember Trump temporarily suspended foreign nationals considered high risk from CV from entering the country, also on January 30th.
Also on that day, HHS Secretary Alex Azar declared a nationwide public health emergency.
The following restrictions were put into effect:
--Any U.S. citizen returning to the United States who was in Hubei Province in the previous 14 days was/is subject to up to 14 days of mandatory quarantine.
--Any U.S. citizen returning to the United States who was in the rest of Mainland China within the previous 14 days was put through proactive entry health screening at a select number of ports of entry, and up to 14 days of monitored self-quarantine.
--All foreign nationals, other than U.S. citizens and permanent residents, who traveled in China within the prior 14 days were denied entry into the United States.
These restrictions went into effect on Feb. 2nd, and they're still in effect today.
The response from the Democrat Party/mainstream media complex was to call the President a racist and a xenophobe who was "overreacting" to the CV threat. See the headline anthology below and watch this clip to hear what the Democrats were saying at the time, and compare that with what they're saying now.
The Democrats' attempts to completely rewrite history on the fly is unbelievable. The ink is scarcely dry on the paper and they're already claiming it said something else. They don't seem to realize that the internet is forever.
(h/t TheLastRefuge. Also moron commenter mindful webworker for the masked simian graphic)


MSM: "Curses Be Upon Trump For Downplaying the Coronavirus Threat"
Previously in the MSM:


(click to enlarge)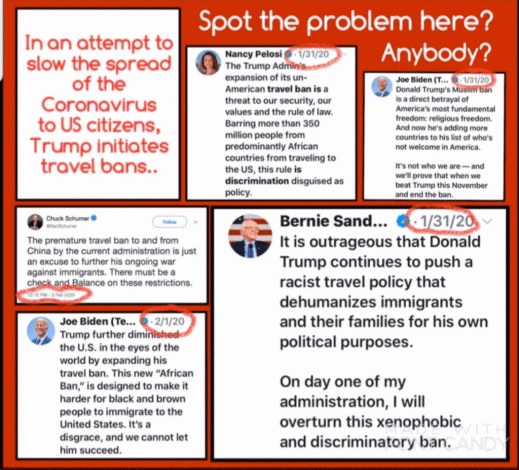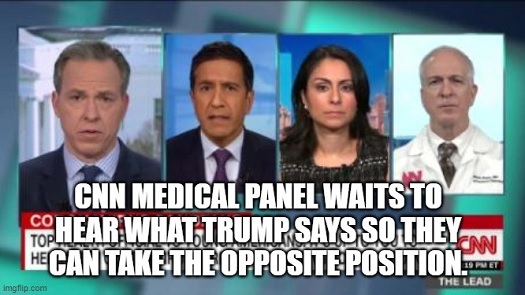 What Leadership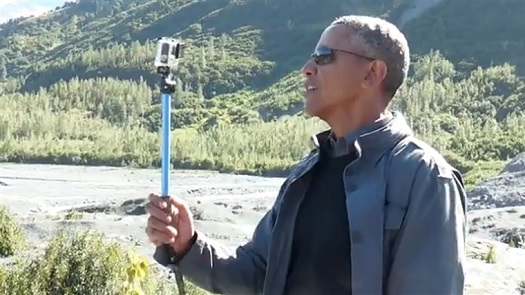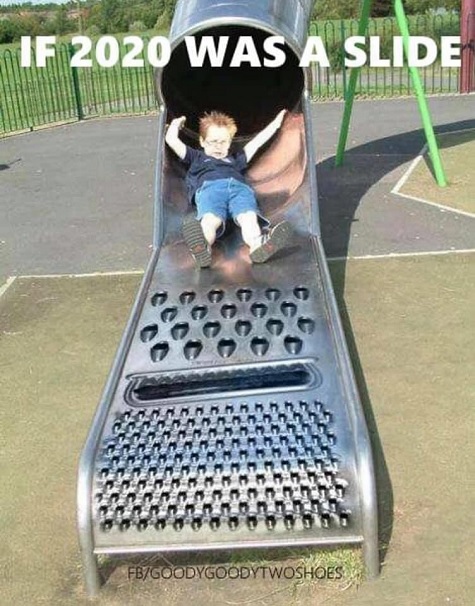 Who Did This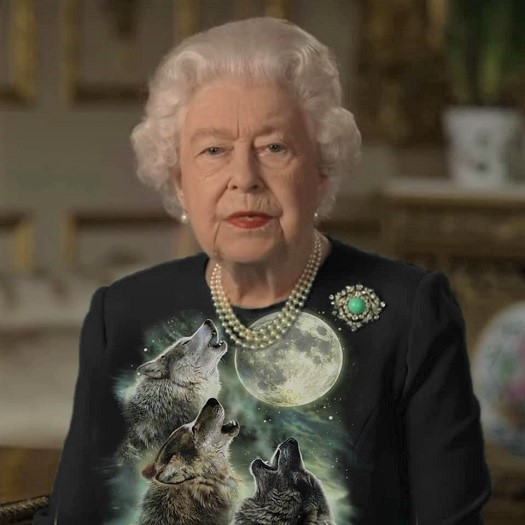 OK, WTH Is This Thing?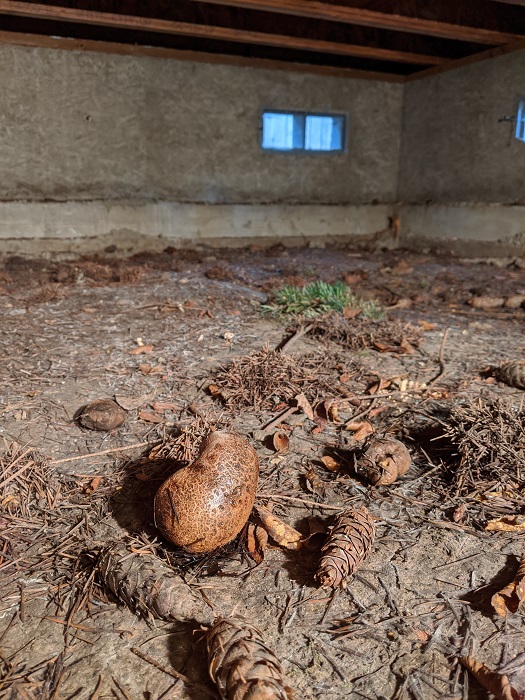 So my daughter and SIL are building a house on a sub-divided lot next door. A few days ago, they started installing some hot water pipes in the crawlsplace underneath the floor (part of the heating system they've devised) and they found some sort of odd potato-like thing. We have no idea what it is. It's butt ugly.
Here's a close-up
. I'm hoping their's an amateur mycologist among the Horde who could identify it. Note: there have been no weirdly-colored meteorites that have crashed in the vicinity lately. That I know of.


AoSHQ Weekly Prayer List
Please submit any prayer requests to "Annie's Stew" at apaslo atsign hotmail dot com.
Praise Reports:

NaughtyPine, thanks God that work issues have been mostly resolved because of lockdown.

3/25 - Annie's Stew thanks God for Fenelon's work in maintaining this prayer list. Her work has been a blessing to so many.

3/25 - Ghbucky gives praise to God for healing of his friend's fungal infection. It's a LOT better.


Prayer Requests:

3/16 Comfort after death-Theresa in Ft worth reports that her mother has gone to be with the Lord. Please keep she and her family in prayer

3/22 Lee-Too, prayers that corona virus craziness ends soon and we return to normal. That economy doesn't take too bad a hit and recovers quickly and that those placed on leave during this time don't suffer too terribly economically.

3/22 Gushka had been feeling ill. Doesn't know if she has coronavirus or not. Prayers for healing.

3/22 No One of Consequence, son was having surgery, has tethered spinal cord. Prayers for healing.

3/23 Ghbuffy, r.n. friend has fungal infection. Prayers for healing.

3/23 Mrs. Peal, dad in hospital since Jan. 27. Dad needs prayers.

3/24 NaughtyPine, a friend's baby brother died following routine surgery just as shutdown started. No funeral or normal in-person support for grieving wife and kids. Prayers for healing and strength.

3/25 NaughtyPIne, her BFF's elderly mother and neighbors need prayers. They were displaced. Unbalanced neighbor said corona virus was going to kill them and burnt their apartment complex down. Nobody died and arsonist arrested. Several apartments are flooded. BFF works in hospital and her mom has high risk health issues. Prayers for safety.

3/25 MadameMayhem needs strength and wisdom in dealing with Dad's estate after his death.
Update: Her son, Spawn of Mayhem, also has varicose veins/DVT. He's on blood thinner now and will be checked again in June.

3/25 Prayers requested for irishmikecomedy and his family. His first child is due April 14, and he would like prayers for his wife and child to come through this safely.

3/25 TimInVirginia requests prayers for his niece, a 59-year-old cancer survivor who has been diagnosed with Corona virus. She has been in ICU, on a ventilator, for a week. Her blood pressure is very low, and one of her hands is turning gray, possibly due to a blood clot. He requests prayers for her, her children, grandchildren, and siblings.

3/25 - Ghbucky requests prayers for his 17-year-old grandson and his mother. The grandson is symptomatic of COVID-19, but his fever is not high enough to allow for testing. (It has to be 101+.) The good news is, he saw a doctor today and has received medication. Prayers that it works!

3/30 - Update from Ghbucky- Prayers of thanks that Ghbucky's grandson is doing much better!

3/30 - Pooky's Girl is asking for prayers for her husband, Pooky. He is starting to show the same mental health symptoms (including lack of sleep) that he did three years ago, right before his suicide attempt. She is trying to get him help through the VA, but they are overwhelmed due to COVID-19. Please pray that they can get through the bureaucracy and get him the help he desperately needs.
3/30 Update: The VA doctors have been in touch and Pooky is receiving help and medication, which will hopefully help him sleep. Pooky's girl sends thanks for the prayers!

3/31 - Tonypete requests prayers for his daughter. She is now unemployed and continues to struggle with all things as she routinely chooses poor courses of action.

3/31 - Cheriebebe shared she has stage 4 cancer, and has told her family.

4/7 - Redc1c4 requests prayers for her aunt and uncle, who lost their daughter today. She was 48 and named Leslie.


For Healing:

Winston, a dreg of society also asks for prayers for Dee (mentioned above) who will be having a consultation in Seattle on the 16th of March. She has cancer of her sweat glands, a rare type of cancer that has a 70-90% fatality rate within five years. Prayers for wisdom and skill for doctors and successful surgery and healing.

4/7 Update: "Dee's mastectomy went well. Thank God and the prayers of the Horde. We had to search statewide for a surgeon to do the operation because of the shutdown, cancer treatments being an "Elective" here. We see her surgeon and an oncologist the 8th of this month and are hoping for the best. This has been her third bout of cancer."
Caiwyn-who sometimes posts, asks for prayers for their dad who has pancreatic cancer. "Radiation and surgery brought time, but the cancer has still spread." Prayers for healing.
Brother Cavil had been in the hospital and seems to be dealing with bacterial infection. Prayers for healing.

3/12 MyLIfeisInsanity-Husband having seizures, Prayers for wisdom for the doctors and healing

3/12-Browndog reports that mother's house is taken care of. Has some financial issues but told that those will be taken care of. Radiation extended till from 28 to 48 days. He thanks the horde for the continuing prayers for healing

3/12 Tbodie's- MIL at home in hospice. Prayers for God's presence and peace and gentle passing, He thanks people for their prayers.
4/7 Update: Tbodie's mother-in-law passed away in her sleep, with her daughter (Tbodie's wife) by her side the whole time. That was an answer to their prayers, and they send thanks to the horde for their prayers.


Job Issues:

In addition to the people who have been on the prayer list for some time, please add Brother Cavil who needs a better paying job that meets his skill set. He also needs "rough places made smooth".


Relationship Concerns:

Cybersmythe's wife decided to leave him. He asked for prayers for her peace.
For submission guidelines and other relevant info, please contact Annie's Stew, who is managing the prayer list. You can contact her at apaslo at-sign hotmail dot com
If you see a prayer request posted in a thread comment, feel free to copy and paste it and e-mail it to Annie's Stew. She tries to keep up with the requests in the threads, but she's not here all of the time, so she may not see it unless you e-mail it to her.
Please note: Prayer requests are generally removed after five weeks or so unless we receive an update.
Please remember the Prayer of St. Francis:
http://www.prayerguide.org.uk/stfrancis.htm
Keep calm and pray on!


Who Dis: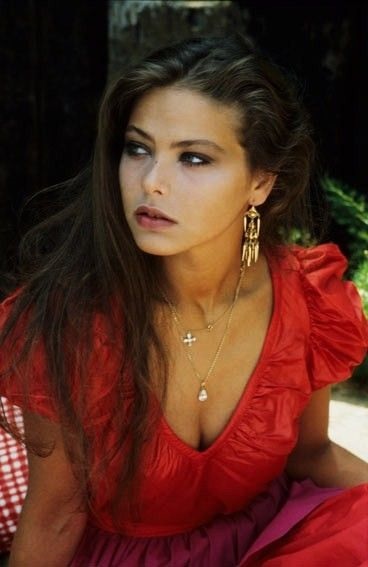 Photo 2
Photo 3
Photo 4
Photo 5
Photo 6
Photo 7


For the 'Ettes: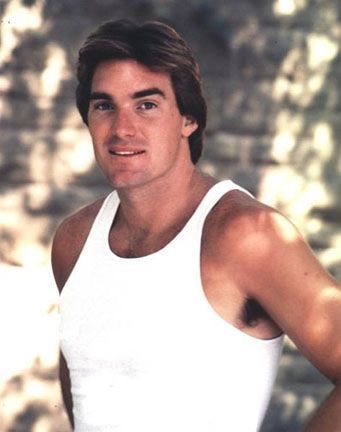 Photo 2
Photo 3
Photo 4
Photo 5
Photo 6
Both together
Monday's celebs:
I was surprised how few theatrical-released movies 80's hunk
Robert Urich
actually made. Seems that the vast majority of his work was in various TV series and movies. One of the few chances you had to see Urich in the theater was when
Ice Pirates
was released in 1984, along with
Mary Crosby
, perhaps best known for shooting J.R. Ewing in the 70s prime-time soap opera
Dallas
. Urich, unfortunately, succumbed to cancer at age 55.


Today's Edition Of The Morning Rant Is Brought To You By Hush Puppies: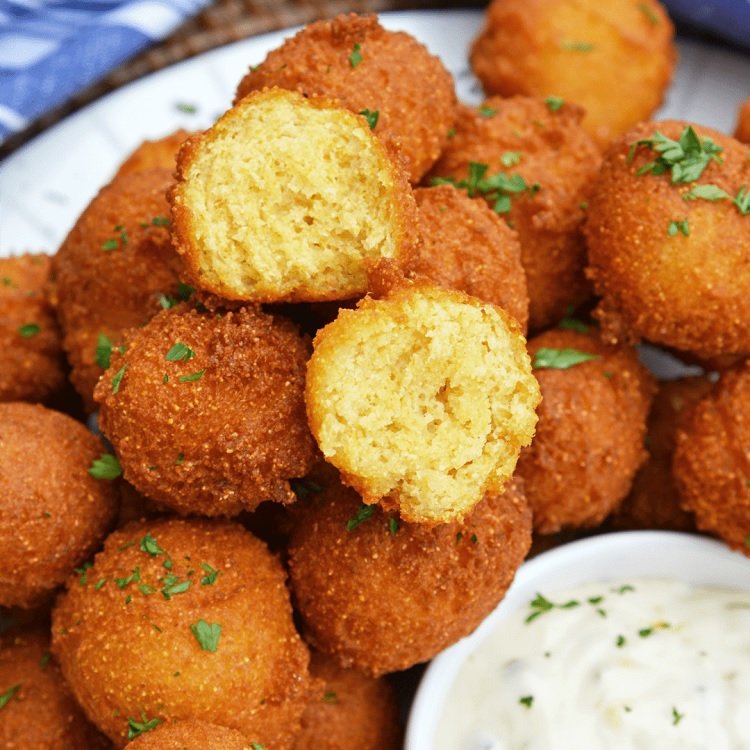 (click for bigger puppies)
Hush puppy recipe here.


posted by OregonMuse at
11:14 AM
|
Access Comments