« Saturday Morning Coffee Break
|
Main
|
Saturday Gardening and Puttering Thread 3/28/20 [KT] »
March 28, 2020
History - It's for the Children [KT]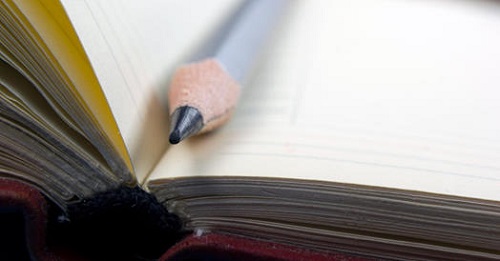 Hi, everybody! How are things going? Have you thought about keeping track of your experiences during this unusual time?
'Write it down.' When you do, much of your life and who you are will be different than if you don't.
What will you tell the children in the future?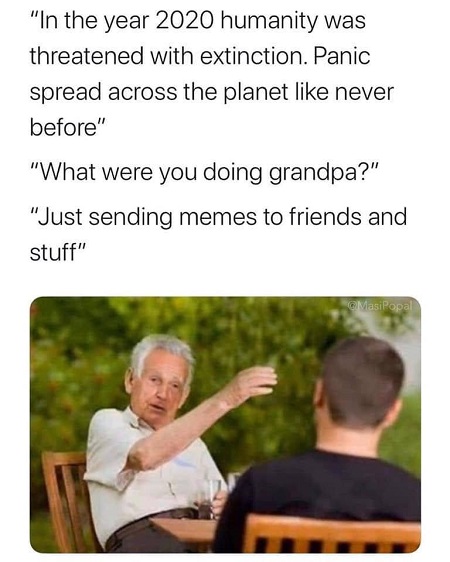 A friend is having her children write a little something in a family "pandemic journal" every night. Kind of gives them a sense that one day the pandemic will be over.
Are you going nuts yet? Have a friend who is vulnerable to the effects of the virus? I though these guidelines from an astronaut for productive use of time during isolation were excellent. Starting with risk assessment. (Here are some simple rules for the immunocompromised).
A space capsule can be pretty dang isolating:
A cousin's son, a physician, has the virus. He is in isolation. He's better than he was a week ago and is ramping up his exercise program again. Will probably be in demand when he is resistant to the virus.
It is important to stay productive while in isolation. Choose your projects wisely.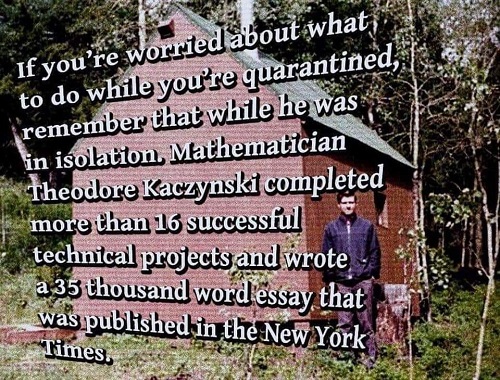 General tips from Dennis Prager: Watch less news.
Watch less news. Interview and opinion shows on TV and talk radio shows that add to one's understanding of the situation can be valuable. But watching depressing, panic-inducing news about COVID-19 24/7 will only make you jittery, anxious and depressed. It's good for the news networks' ratings, but it's bad for your mental health.

Instead, you can read, talk to friends, watch movies, learn a language, listen to music, start a journal, walk outside, garden or engage in hobbies. Do that project you've never had time to get to. In short, don't preoccupy yourself with the virus.
Timelines
Things are changing every day now. I wonder if putting dates on the records of our personal experiences will be as important as putting dates on the records of public statements and such?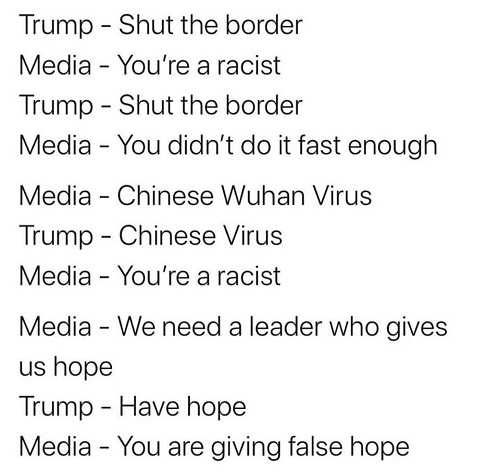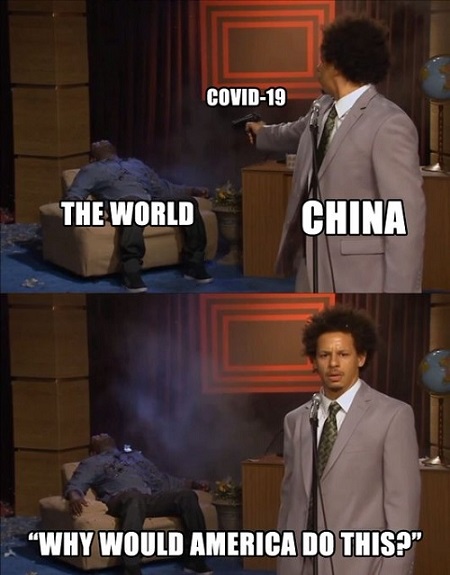 Music and Dance
Jake Holenhead included this great American dance form, hillbilly clogging, in last week's comments. Not enough social distancing for today. But until we can try that at the next Meet-Up, here's a solo replacement:
And a Canadian challenger:
Hope you have a great weekend.
This is the Thread before the Gardening Thread.
Serving your mid-day open thread needs

posted by Open Blogger at
11:18 AM
|
Access Comments