« Tonight's ONT Is Sheltering In Place
|
Main
|
Mid-Morning Art Thread »
March 27, 2020
The Morning Report - 3/27/20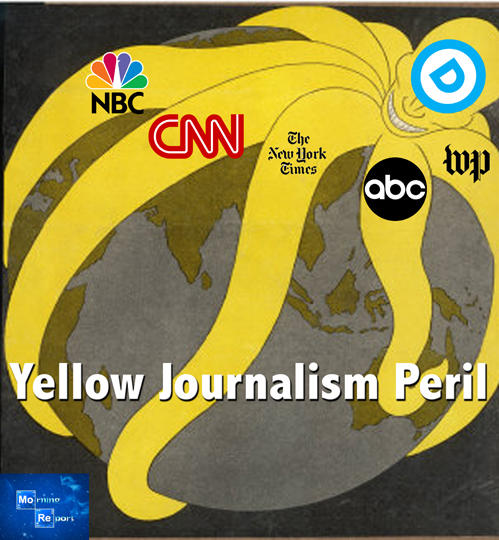 Good morning, kids. The weekend is here, or at least per the calendar since every day for about two weeks has just melded into each with only the latest scare headlines and Leftist calls for the imposition of martial law over what amounts to something slightly more deadly than seasonal flu to differentiate them. Yes, I said it and I meant it. Despite the tragedy of people dying, logic dictates that the number of deaths per the number of confirmed cases, the probable number of those infected and the unknown number of those who had it and got over it simply do not add up to what we were being told.
Yet just as a multi-trillion dollar "relief" package was passed, which sadly does contain some Democrat-Leftist goodies for all sorts of anti-American people, projects and causes, the man who authored the doomsday scenario of millions of lives lost if we don't "do something!" - like wreck our economy and nationalize its dead corpse - came out and said something interesting...
Before we cause irreparable harm to our lives, liberty, and economy, shouldn't we first study the nature of the virus, how many people really have it, when it started, and what really works in containing it? These are the questions some of us have already been asking, but our voices were silenced because of the Imperial College of London's study that said this would kill 2.2 million people in the U.S. and 500,000 in the U.K. Now, the author of that study himself has essentially recanted his projection, whether he admits it or not.

Yesterday, Neil Ferguson of Imperial College London told the U.K.'s parliamentary select committee on science and technology that he is now "reasonably confident" there will not be an ICU shortage in London and that the fatalities will not exceed 20,000 in the U.K. He predicts that two-thirds of those would have died by the end of the year due to other conditions anyway. And rather than this lasting 18 months, as he projected in his first paper, which widely drove policies in the U.K. and U.S., Ferguson now predicts the virus will peak in "two or three weeks."

What has changed? As we've noted, Ferguson now believes that many more people have already gotten the virus over the past few months, meaning it is much less deadly than previously thought...
Well, sorry to disappoint Daniel Horowitz at Conservative Review but we have perhaps already done irreparable harm to the nation, not only with $6 trillion worth of debt on top of the multi-trillions we already have, but in terms of lives, families and businesses that have been turned upside down and now are on the verge of ruin financially, emotionally and physically...
All because of the utter hatred of one man, his policies that have put paid the lies and myths of Socialism and Globalism, and by extension those who support him and put him in the position to bring it about.
For that latter mortal sin against the primal forces of nature, it is we who must be taught a lesson. As an aside, Neil Ferguson's prognostications managed to do in a matter of weeks or even days what the equally fictitious An Inconvenient Truth could not even come close to accomplishing in decades; bring America and the world to the brink of utter financial collapse in order to seize power lock, stock and barrel. Ironically enough, that would leave the People's Republic of China, the godless, heathen, perverted totalitarian cancer that unleashed this disease (intentionally or not) dominating the globe. How "convenient."
But still the Democrat-Media Complex persists in sliming the President, and rational people who support him as science deniers and greedy capitalists for preferring money and profits over the lives of our loved ones. Funny but I don't seem to recall the same rage against Obama for suggesting that granny take an aspirin while we set her out on an ice floe with Al Gore's lone polar bear instead of giving her a pacemaker. Nor against Governor Coonman Lawn Jockey IV for talking about smothering a baby who had the gall to survive being killed in the womb instead of letting it live. The chutz-pocrisy is radiant, but I digress.
At the risk of sounding cruel, or perhaps even tempting fate by G-d forbid catching the Yellow Plague myself, it's now time to face facts: Chinese Coronavirus COVID-19, while certainly dangerous or even lethal to some, is no reason to shut down our society. If we are going to quarantine anyone, it should be the elderly and those whose compromised health puts them at greater risk to both catch and spread the contagion. Besides that, I think President Trump should lift the state of emergency definitely by Easter and really by April 5th.
The "evidence" and reasoning that has us in a state of siege and limbo is now provably flawed. If we continue to do things based on its premise we will do damage to the nation by orders of magnitude greater than whatever the highest death toll and hospitalization will be.
Let's get back to normal now. NOW.


CHINESE CORONAVIRUS, FICTIONS AND FACTS
Some glimmers of hope coming from the President, Dr. Fauci and the rest of the Chinese Coronavirus task force, get this, suddenly the SEIU just happened to find millions of N-95 masks and, bless their generosity, are going to sell them... at $5.00 a piece, despite the fact that Home Depot sells them for $1.20 each. We should not let a crisis got to waste; abolish the SEIU. Also, the money-grubbing Israelis are giving millions of pills to the US for free. Amazing how we are witnessing both the worst and best in humanity, with the former 100% of and from the Left. Speaking of the Left, Michigan's AG channels her inner Gestapo, promising relief from a cancer drug, some good news from New York and Cuomo admits the quarantine might have made things worse, along with his malfeasance and sanctuary state policies, Julie Kelly rips the media attempt to make Cuomo a hero, and what we need to do when all this has passed.
NOTE: The opinions expressed in some links may or may not reflect my own. I include them because of their relevance to the discussion of a particular issue.
ALSO: The Morning Report is cross-posted at CutJibNewsletter.com if you want to continue the conversation all day.
Follow us on Twitter: @CutJibNews


posted by at
08:02 AM
|
Access Comments