« Saturday Evening Movie Thread 03-28-2020 [Hosted By: Moviegique]
|
Main
|
EMT 03/29/20 »
March 28, 2020
Saturday Overnight Open Thread (3/28/20)
(Mystery click?)
***
The Saturday Night Joke

The Presbyterian church called a meeting to decide what to do about their squirrel infestation. After much prayer and consideration, they concluded that the squirrels were predestined to be there, and they shouldn't interfere with God's divine will.
At the Baptist church the squirrels had taken an interest in the baptistery. The deacons met and decided to put a water-slide on the baptistery and let the squirrels drown themselves. The squirrels liked the slide and unfortunately, knew instinctively how to swim, so twice as many squirrels showed up the following week.
The Lutheran church decided that they were not in a position to harm any of God's creatures. So, they humanely trapped their squirrels and set them free near the Baptist church. Two weeks later the squirrels were back when the Baptists took down the water-slide.
The Episcopalians tried a much more unique path by setting out pans of whiskey around their church in an effort to kill the squirrels with alcohol poisoning. They sadly learned how much damage a band of drunk squirrels can do.
But the Catholic church came up with a very creative strategy! They baptized all the squirrels and made them members of the church. Now they only see them at Christmas and Easter.
And not much was heard from the Jewish synagogue. They took the first squirrel and circumcised him. They haven't seen a squirrel since.
***

Now that's a Bloody Mary............

***

The ONT Is Always Looking Out For YouTMIn case you run out of ass wipe.

This story originally featured on Field & Stream.

As I write this, Charmin, Cottonelle, and Downy Soft toilet paper, to name a few, are "currently unavailable" on Amazon. This verifies what you've always suspected: When things get scary in the US, the first thing most of us think about is pooping. The average American goes through 30 rolls of toilet paper. a year, which is kind of impressive but still not a reason to stock an entire wall of your basement with them. Seventy percent of the world's population doesn't even use bathroom tissue. They use a variety of things, including, in some countries, the left hand. I have no intention of covering that technique here.
***

If my father was alive I believe he would be having a conniption fit about right now.

As the majority of Americans quarantine in their homes to prevent the spread of coronavirus, it can feel like everything "fun" has been closed or put on hiatus. In most states, residents are only allowed to venture out for the things they really need, like groceries, prescriptions, gas, or medical care.

And in a handful of places, this also includes weed.

In more than a dozen states where cannabis has already been legalized — including California, Oregon, Connecticut, Washington, New York, New Mexico, Massachusetts, and Michigan — marijuana businesses are still in operation, having been deemed "essential services" that must remain open to meet the population's needs.
***
We have covered ugly cars before in the past. This study take it to a new level.
***

Finding and getting a husband in 1958 was certainly different than today. My how times have changed.
***

Reruns suck. Will these be different?

With no sports currently running in the United States, and with sports fans craving high-quality content, ESPN and the NFL are partnering for a series showing some classics from Monday Night Football. Starting on March 30th, the network will replay four epic showdowns from the last 14 years — ESPN took over MNF in 2006 — as well as one from the ABC era of the series.

ESPN couldn't have picked a better game to start with: on Monday, it will show the instantly legendary 2018 match-up between the Los Angeles Rams and the Kansas City Chiefs at the Los Angeles Memorial Coliseum.

In case you missed it the first time, the game became the highest-scoring MNF game ever, as well as the third-highest scoring NFL game in history, period. The Rams won 54-51 in a game that featured four lead changes in the fourth quarter, as well as a total of 1,001 yards between both teams. Even that undersells how intense the final frame was, going down to the last 13 seconds.
***
The ONT Musical Interlude
(?Mystery Clicks?)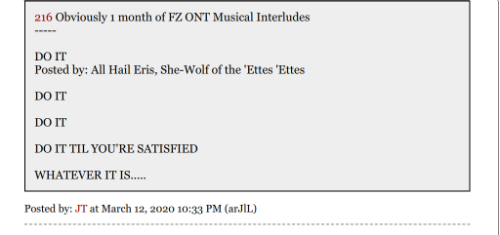 &&&
***

Sunshine, Florida, Alcohol = Genius Award Winners.

Like any good Florida story, this one begins with a naked couple brawling inside a car parked at the mall.

Late Sunday evening, cops responded to the Clearwater Mall after receiving a report about a fight in progress. Witnesses told officers that after hearing a woman screaming "within the parking lot," they discovered "the two naked within the car and wrestling with each other."

Cops separated the couple, identified in an arrest affidavit as Robert Janisch, a 21-year-old Minnesota resident, and his girlfriend of six months (both of whom "admitted to drinking alcohol today").

During police questioning, the pair each said that a physical confrontation occurred after they finished having sex inside the vehicle.
***

Tonight's ONT has been brought to you by Moral Support.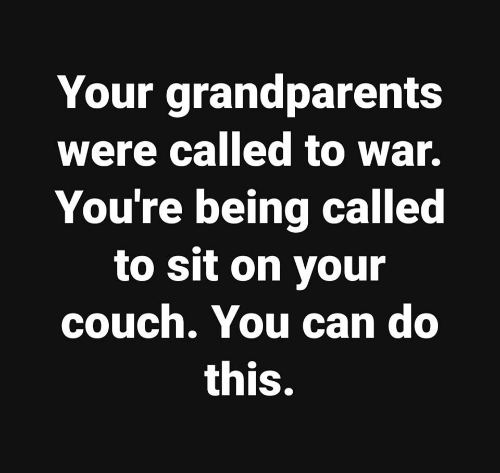 Notice: Posted with permission by the Ace Media Empire and AceCorp, LLC. Enjoy The ONT Happy Hours. Pants optional.

posted by Misanthropic Humanitarian at
09:47 PM
|
Access Comments