« How NOT To Look at a Pandemic [Muldoon]
|
Main
|
The Morning Report - 3/26/20 »
March 25, 2020
Wednesday Overnight Open Thread (3/25/20)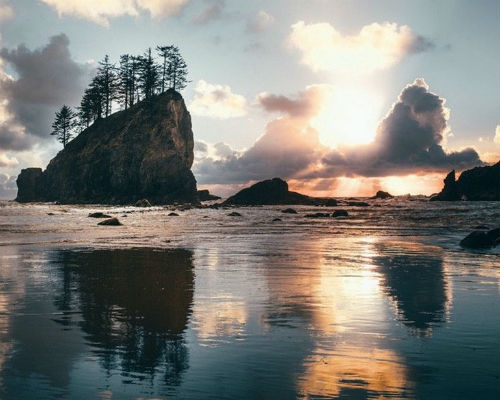 ***
The Quotes of The Day

Quote I

"Our world has been taking a kicking. We've damaged our world and, you know, it's no surprise that our world is reacting to the human race,Idris Elba, actor

Quote II

"It doesn't matter how grievous your sins may be, they can be washed away, if you will simply accept Jesus Christ as your Savior," "This is the greatest decision that I've ever made. And I'm very at peace with it." Roger Stone

Quote III

"If we start to release prisoners that are not prepared with their parole plans, they may end up out on the streets and sidewalks, in a homeless shelte. If we don't prepare people to get back on their feet, they may end up in the emergency rooms. Gov. Gavin Newsom (D-CA)

"We" really have lost our f*cking collective minds haven't we?

Quote IV

A typical vice of American politics is the avoidance of saying anything real on real issues. Theodore Roosevelt
H/T Isophorone Blog

Quote V

In short, the Trump administration forced a catastrophic strategic surprise onto the American people. But unlike past strategic surprises—Pearl Harbor, the Iranian revolution of 1979, or especially 9/11—the current one was brought about by unprecedented indifference, even willful negligence. Michael Zenko
Quote VI

"The CDC's response has been excellent, as it has been in the past,"John Auerbach, president of the nonpartisan Trust for America's Health
***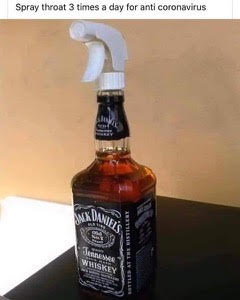 ***

The ONT Is Always Looking Out For YouTM. Tonight is no different. While your locked away, organize your damn closets.
***

Sometimes I wish they would bring back the embarrassing punishment of stocks. This is one of those times.

The TikTok user was identified as 26-year-old Cody Pfiser from Warrenton, Missouri, according to WTIC-TV. He was charged on Tuesday with a low-level felony of "making a terrorist threat."

The Warrenton police were made aware of this video after it made its way around the world. Complaints to police came from as far as Ireland, the Netherlands, and the U.K.
I really do hope he is convicted of a felony. That should sit well on his resume.
***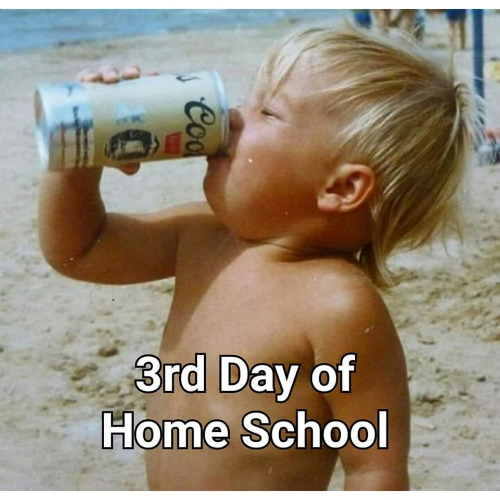 (H/T chavez the hugo)
***
When this fear mongering is done. There should be some serious inquiries into stock dumping.

In news that should hardly surprise anyone: those in charge of the US' biggest companies dumped billions of dollars worth of shares on the stock market just before it crashed.

Top execs of public US companies sold roughly $9.2 billion worth of shares in their own companies between the start of February and the end of last week, Wall Street Journal reports.

Of course there are a few U.S. senators that need to be examined under a microscope.
***

What are you and your state up to at this time?
***
The "Friendly Face of The Police". Sounds like Bull Shit to me.

Police officers now have the power to enter homes to enforce self-isolation rules.

New Zealand entered a four-week lockdown to break the transmission of coronavirus on Thursday. Overnight, police officers have pulled over people who were breaking the self-isolation order — apparently unaware it was in place.

Police Commissioner Mike Bush, in a series of radio and TV interviews on Thursday morning, reiterated people will initially see the "friendly face" of police during the lockdown.
We aren't far behind, today I heard, "Governor Evers will let us go for a walk." F*ck Tony.
***

If he were my engineer I would give him a cup of coffee everyday.
***
The ONT Musical Interlude
(?Mystery Clicks?)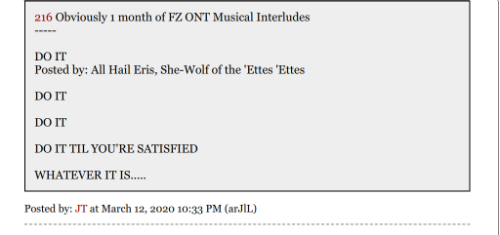 &&&
&&&
***

Tragic? I don't think so. Repeat Genius Award Winners.

Two Colorado men went into the wilderness in search of treasure, and only one came back alive.

The pair set out from the Denver area on March 17 to visit Dinosaur National Monument along the Utah-Colorado border to search for Forrest Fenn's treasure, a bounty rumored to be worth around $2 million dollars that an eccentric New Mexico antiquities dealer said he hid somewhere in the Rocky Mountains.

........

On Wednesday night, the person who rented the snowmobiles to the men called the sheriff's office to report that they hadn't returned. And on Thursday morning, the wife of one man also reported the pair missing.

The search for the men started in earnest on Thursday, McIntyre said. And as the search got underway, authorities quickly realized that the same men had been rescued from the Wild Mountain area just two weeks before, on Feb. 29. In that incident, the two were riding snowmobiles when they both became stuck in deep snow. They were able to call 911 and were rescued the same day, unhurt, Uintah County Sheriff Steve Labrum said Tuesday.
***

Photo bombing is Tonight's Feel Good Story of The Day.
Looks like PetMorons to me............
***

Tonight's ONT has been brought to you by Physical Attraction.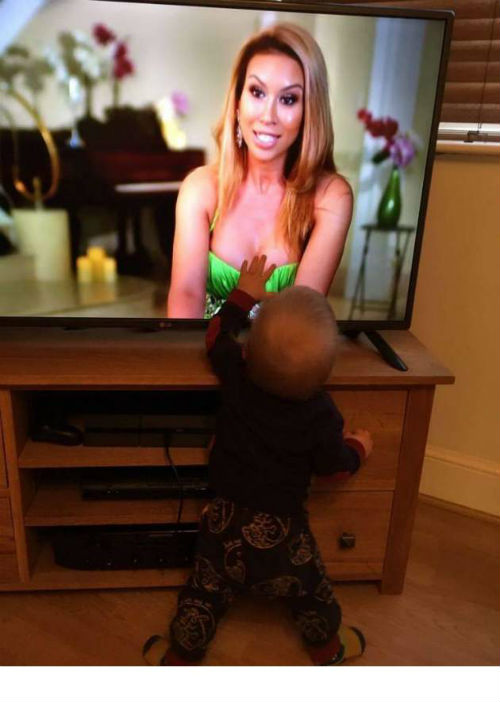 Notice: Posted with permission by the Ace Media Empire and AceCorp, LLC. The views expressed here are not necessarily those of staff, management, advertisers or the Ace of Spades Dental Plan.

posted by Misanthropic Humanitarian at
10:25 PM
|
Access Comments