« The Morning Rant: Minimalist Edition
|
Main
|
Surprise! Anti-Gamergater SJW "Journalist" Convicted of Attempting to Entice a Minor Into a Sexual Act »
March 19, 2020
World's Biggest Sufferer of Small Man's Disease, the "Pirate" Rick Wilson, Demonstrates His NeverTrump Principles by Wishing the Chinese Flu on the First Lady
Buh Muh Civil Discourse....!
The pudgiest, shortest, pinky-dickiest "Pirate" wishes the plague on an enemy's wife, and NeverTrump will continue paying him to come to their conferences to whine about Trump's "assault on our precious discourse."
CNN refuses to comment on their contributor's increasingly unhinged and worrying outburts.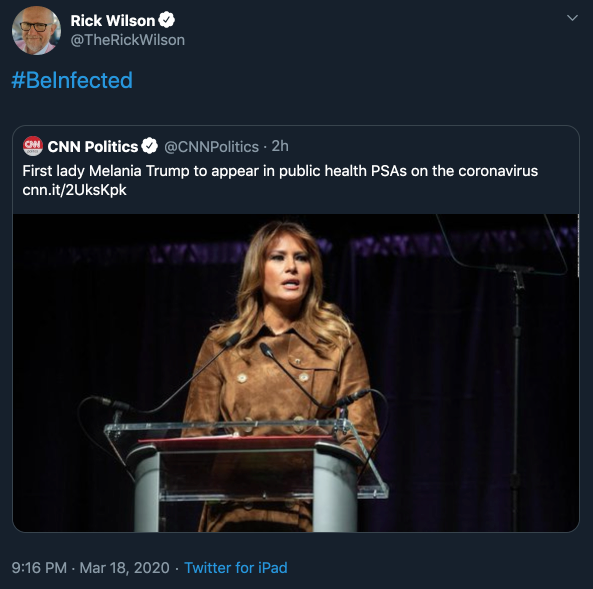 Buh buh buh --
MUH NORMZZZZZ
He's still grifting for the Buh Muh Normzzz grifter organization, "The Lincoln Project:"

posted by Ace at
12:05 PM
|
Access Comments