ę Saturday Evening Movie Thread 03-14-2020 [Hosted By: TheJamesMadison]
|
Main
|
EMT 03/15/20 Ľ
March 14, 2020
Saturday Overnight Open Thread (3/14/20)You Asked For It Edition. The Start of Many.
(Mystery Click - Adult theme H/T Pete Seria)
***
The Saturday Night Joke - Southern Style
While riding my Harley, I swerved to avoid hitting a deer, lost control and landed in a ditch, severely banging my head.

Dazed and confused I crawled out of the ditch to the edge of the road when a shiny new convertible pulled up with a very beautiful woman who asked, "Are you okay"?

As I looked up, I noticed she was wearing a low-cut blouse with cleavage to die for...

"I'm okay I think," I replied as I pulled myself up to the side of the car to get a closer look.

She said, "Get in and I'll take you home, so I can clean and bandage that nasty scrape on your head."

"That's nice of you," I answered, "but I don't think my wife will like me doing that!"

"Oh, come now, I'm a nurse," she insisted. "I need to see if you have any more scrapes and then treat them properly."

Well, she was really pretty and very persuasive. Being sort of shaken and weak, I agreed, but repeated, "I'm sure my wife won't like this."

We arrived at her place which was just few miles away and,after a couple of cold beers and the bandaging, I thanked her and said, "I feel a lot better, but I know my wife is going to be really upset so I'd better go now."

"Don't be silly!", she said with a smile. "Stay for a while. She won't know anything. By the way, where is she?"

"Still in the ditch, I guess."

OK, lighten up, it's only a joke.
***

Putting together tonight's ONT was a challenge. Everything is f*cking Kung Fu Flu related or so it seems. Even Charlie from the Manitowoc Minute is in on it.

Coronavirus, might as well have fun with it. Amirite? Big H/T to Legally Sufficient.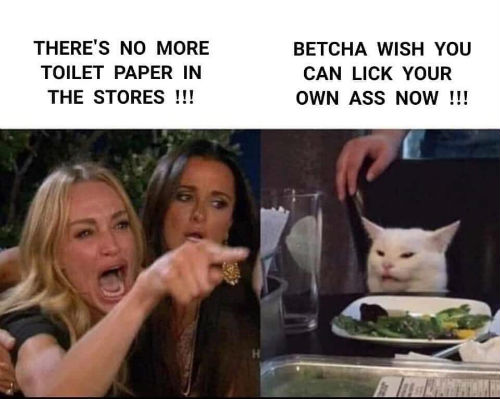 ***

Hmmm, guess who gets top notch reviews? Illegal drug dealers on the Darknet.

Trust used to be a very personal thing: You went on the recommendations of your friends or friends of friends. By finding ways to extend that circle of trust exponentially, technology is expanding markets and possibilities. Consider the darknet. It is creating trust between the unlikeliest of characters, despite a heavy cloak of anonymity.

You can't get to the darknet using your regular web browser; most access it via an anonymizing software called Tor (an acronym for "The Onion Router"). The darknet is peopled by journalists and human rights organizations that need to mask their browsing activity but it's also home to hundreds of thousands of drug sellers and buyers. People who would commonly be stereotyped as untrustworthy, the worst of the worst, yet here they are creating highly efficient markets. Effectively, they are creating trust in a zero-trust environment. Nobody meets in person. There are obviously no legal regulations governing the exchanges. It looks like a place where buyers could get ripped off. Theoretically, it would be easy for dealers to send lower quality drugs or not deliver the goods at all.
***

Is that a pistol in your pocket or are you just glad to see me? Stick around for the steak dinner my Dear.

CHEEKTOWAGA, N.Y. – A New York man inadvertently shot his girlfriend while trying to pay for their steakhouse dinner, WIVB reports.

Cheektowaga police say 19-year-old Anthony Ciccarelli dined with his girlfriend at Texas De Brazil Thursday evening. He reached into the front pocket of his pants when the bill arrived, and his gun discharged. The gunshot hit his girlfriend in the upper leg.
***

Holy crap!!! It didn't take the Chinese long to put facial recognition to work. In of all places, the bathroom. H/T Bitter Clinger

This is not something you'd expect to go through a facial scan for, but in China toilet-goers now need to pass a facial recognition system in order to receive tissue paper.

These camera-equipped dispensers are designed to combat the so-called 'toilet paper thieves', who would hide several metres of communal toilet paper in their bags and sneak them home.

In Fuzhou, each toilet-goer would be given a piece of toilet paper measuring 70cm long (28 inches) once they have their face recognised.
***

Hmmm. You don't see this every day.
***
Not going anywhere? A Candy Bar Ended a Five-Hour Prison Standoff

Last summer, an Irish candy delivery company surveyed more than 7,000 people to determine the country's favorite candy bar. The winner was determined to be the plain Cadbury Dairy Milk bar, followed by Galaxy Smooth Milk and the Kinder Bueno. Mars bars didn't crack the top eight—the ranking only included eight varieties, for some reason—but that doesn't seem to matter to the inmates at the Midlands Prison in Portlaoise.
***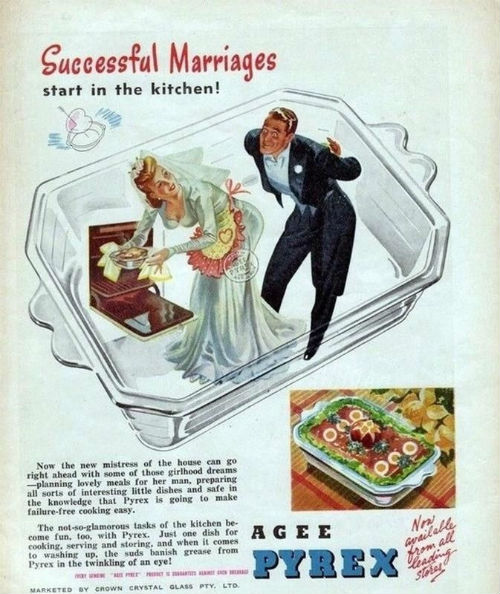 Bring me a sammich Sugar T*ts. Or sexist advertising from yesterday.

Once again, lighten up.
***

Bored in your self or mandatory quarantines? If you are in Italy Pornhub has you covered.

The coronavirus has hit Italy so hard the government announced a nationwide quarantine — and Pornhub wants to keep citizens from leaving their houses… by giving them premium subscriptions, entirely free of charge.

The adult content company announced Italian users can claim premium subscriptions without entering any of their credit card details throughout March. Pornhub is also donating a percentage all of its proceeds from Modelhub — a subsidiary that helps creators sell content — to local hospitals.
***
The ONT Musical Interlude, A Month of Frank Zappa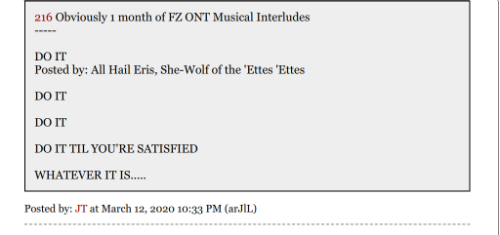 &&&&&
***
No word if ibguy knows this Genius Award Winner.

A 27-year-old Dayton woman is accused of stealing credit cards and other personal belongings from five different people on the same day last month in Kettering.

Cassie Marie Bunnís arraignment is Tuesday in Montgomery County Common Pleas Court for 15 counts of receiving stolen property and one count of misuse of credit cards.
***

Tonight's ONT has been brought to you by Verification.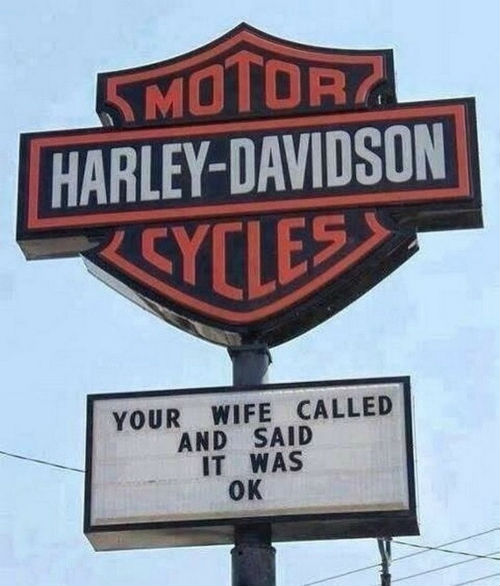 Notice: Posted with permission by the Ace Media Empire and AceCorp, LLC. The ONT is a firm believer in the Trust But Verify process.

posted by Misanthropic Humanitarian at
09:45 PM
|
Access Comments