« EMT 03/08/20
|
Main
|
Dropping Oil Prices Mean Many Things, And Most Of Them Are Good! »
March 08, 2020
Sunday Morning Book Thread 03-08-2020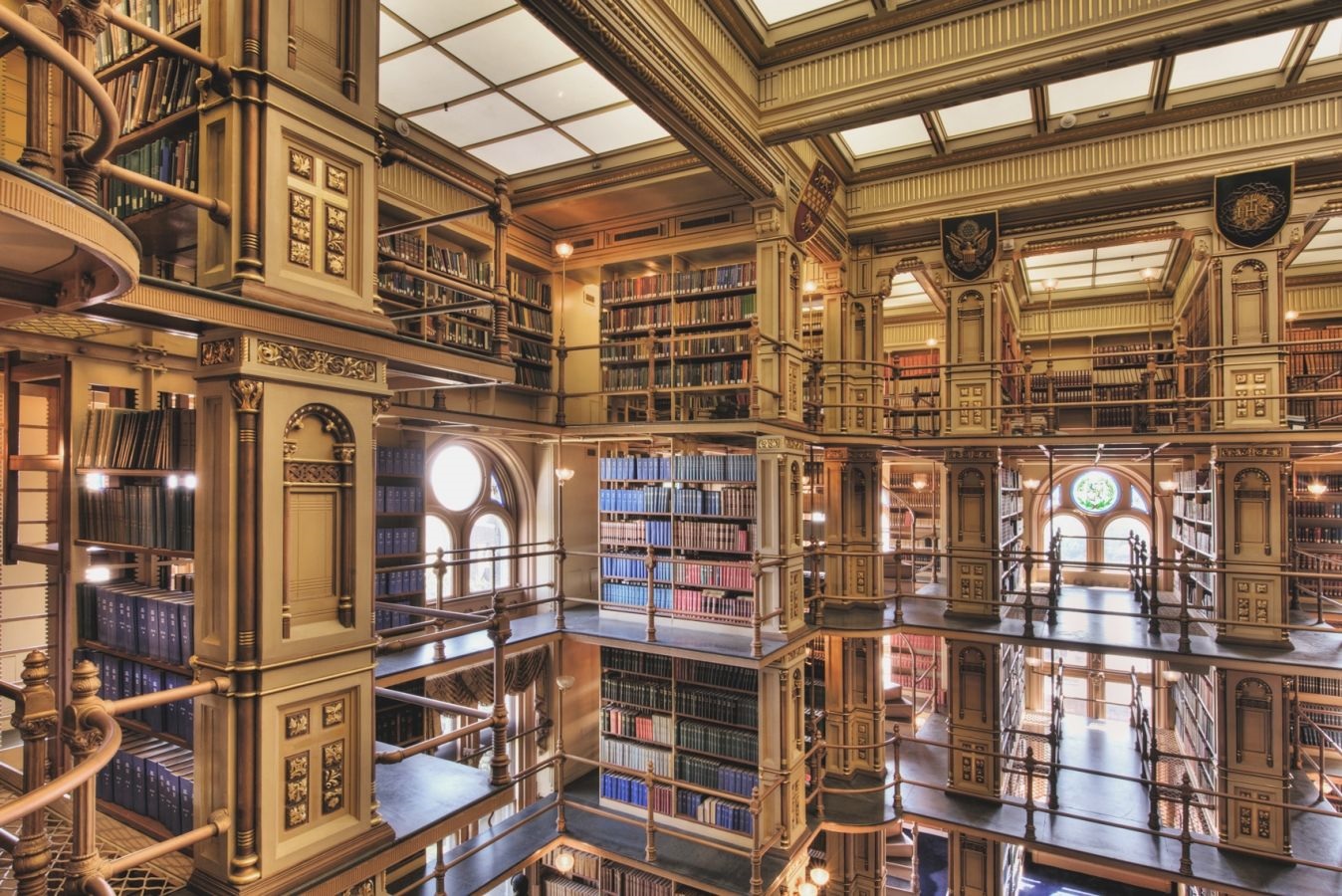 Riggs Memorial Library, Georgetown University

Good morning to all you 'rons, 'ettes, lurkers, and lurkettes, wine moms, frat bros, crétins sans pantalon (who are technically breaking the rules), flakes, dillatantes, fly-by-nights, and other unstable people. Welcome once again to the stately, prestigious, internationally acclaimed and high-class Sunday Morning Book Thread, a weekly compendium of reviews, observations, snark, witty repartee, hilarious bon mots, and a continuing conversation on books, reading, spending way too much money on books, writing books, and publishing books by escaped oafs and oafettes who follow words with their fingers and whose lips move as they read. Unlike other AoSHQ comment threads, the Sunday Morning Book Thread is so hoity-toity, pants are required. Even if it's these pants, which looke something you'd see in a live-action reboot of some bad anime. And thanks to all of you morons who e-mailed me pics of, or sent me links to, these pants.


Pic Note:
I did not know that cast iron libraries were a thing:
From 1891 to 1970, the University's main library was the Riggs Memorial Library, located in the south tower of Healy Hall. The Library had been financed by E. Francis Riggs of the Washington banking firm as a memorial to his late father and to his brother who had attended Georgetown...Today, Riggs, one of the few remaining cast iron libraries in the country, is used as a reception space and continues to serve its original purpose of housing books.


It Pays To Increase Your Word Power®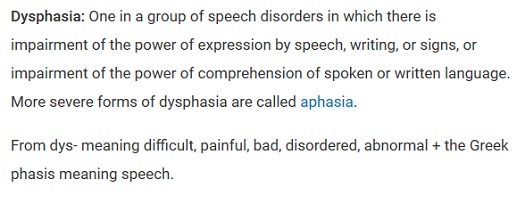 Usage: In this video from 2016, Joe Biden is clearly not suffering from dysphasia: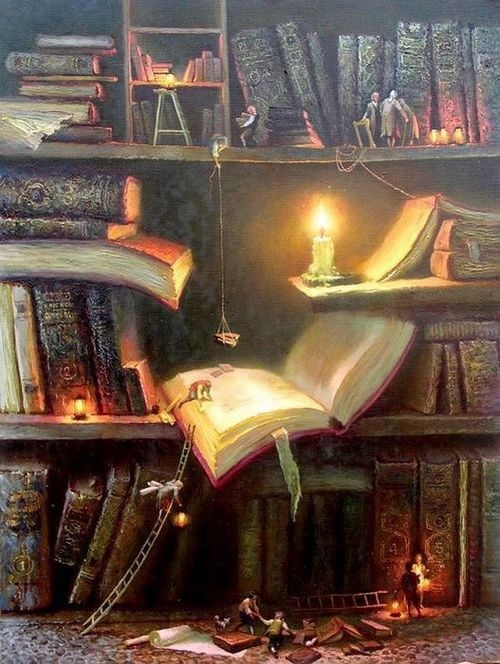 Free Book on Religious Liberty Jurisprudence
I thought this sounds like it might be of some interest:
For anyone interested in the fate of religious freedom in America, Religious Liberty: Core Court Cases may be the most important guide to contemporary controversies over religion in the public square a nonspecialist can own. At least the price is right; the text of the 244-page book is also available free on the internet, in keeping with the civic education mission of the publisher, the Ashbrook Center. Nonetheless, many readers will prefer the inexpensive paperback, as they may prefer to spare themselves the cost of replacing a destroyed computer or cell phone, which is likely to come after reading some of the court's opinions.
The direct link the downloadable pdf file is here.
By selecting a diverse array of opinions on religion and the law, we at the Ashbrook Center produced a book that encourages non-specialist readers to examine the legal strife surrounding issues such as the constitutionality of "under God" in the pledge of allegiance or a prayer recited before a football game at a public school, whether a law may violate the conscience of a religious business owner, or whether a cross may be erected on public land...The texts in our book permit the reader to explore how the courts as interpreters of laws and our fundamental law, the Constitution, have come to such conclusions, which seem so contrary to common sense.
This is just a part of the yuuge collection of primary source documents available at TeachingAmericanHistory.org.
Which is still a work in progress:
When complete, the series will be comprehensive and authoritative, with texts from America's presidents, labor leaders, farmers, philosophers, industrialists, politicians, workers, explorers, religious leaders, judges, soldiers; its slaveholders and abolitionists; its expansionists and isolationists; its reformers and stand-patters; its strict and broad constructionists; its hard-eyed realists and visionary utopians – all united in their commitment to equality and liberty, yet so often divided by their different understandings of these most fundamental American ideas.
Content is grouped by 'Government', 'Religion', 'Reform Movements', and more.
There's also 50 Core Documents, all grouped into one place. Disappointed that they did not include the original Articles of Confederation. But that document is available elsewhere, for example, here.
There's a lifetime of reading at these links.


Who Dis: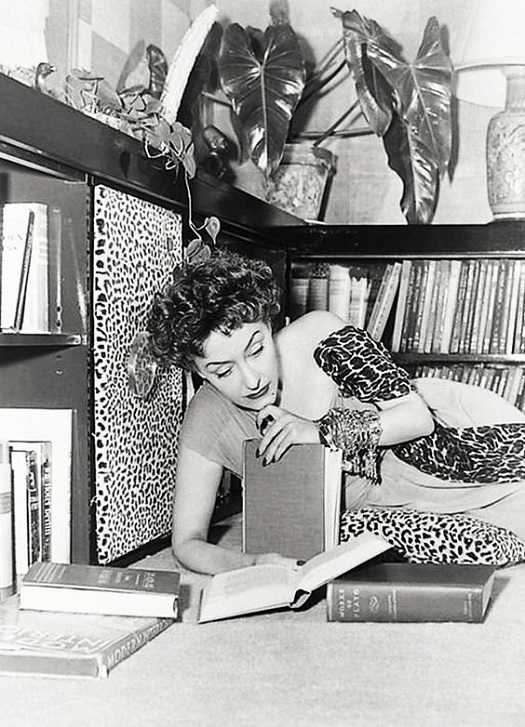 Last week's 'who dis' was actress
Sarah Rafferty
from the TV series
Suits
.


They Don't Publish Books Like This Any More: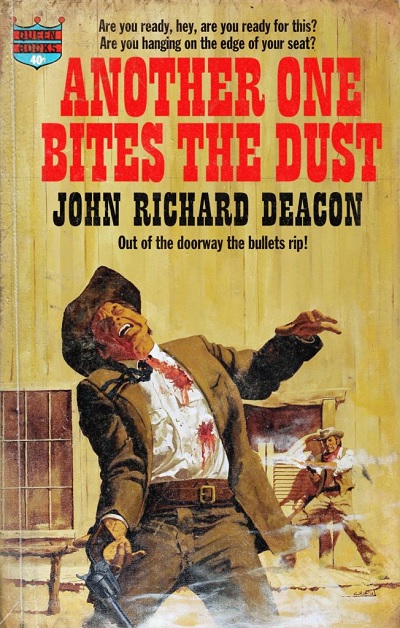 Moron Recommendations
Now this sounds like an interesting story:
18 I read "I Am A Man: Chief Standing Bear's Journey For Justice" by Joe Starita. Every now and then a man comes along who to those in power is unreasonable, the monkey in the wrench, the fly in the ointment. In 1879 that man was Ma-chu-nah-zah, or Standing Bear. He was a chief of the Ponca Tribe of Nebraska.

In 1877 the government forcibly removed the 700 Ponca to Indian Territory from lands granted them by the 1865 Ft. Laramie Treaty. Unfortunately the 1868 Ft. Laramie Treaty with the Sioux "mistakenly" included the Ponca lands in that treaty. The Sioux, who hated the Ponca, were more than happy to have them removed. Thus began the Ponca's 600 mile trail of tears. The irony is the Ponca were living just as the government wanted Indians to live and were as self-sufficient as anyone at that time could be.

January 1879 Standing Bear had had enough of their new home and the Indian agents. A third of the tribe was dead including his son, most were sick, and the government had not kept it's promises. So Standing Bear and 26 others headed north. Two months later near Omaha they were arrested by Brig. Gen. George Crook. Thomas Tibbles, an Omaha newspaper editor, was tipped off about the arrest and would write stories about the Ponca's troubles and was given the idea to sue the federal government. The landmark federal trial of Standing Bear vs Crook began in April 1879. He won his case. Before the trial Indians were not considered "persons" according to the law. After the trial they were, well sort of.

And who tipped off Tibbles and planted the idea of a lawsuit? Tibbles said it was BG George Crook.

Posted by: Jake Holenhead at March 01, 2020 09:07 AM (P1GvV)
"I Am a Man": Chief Standing Bear's Journey for Justice is "a story of life and death, despair and fortitude, freedom and patriotism. A story of Christian kindness and bureaucratic evil," that
...questions whether native sovereignty, tribal-based societies, and cultural survival are compatible with American democracy. Standing Bear successfully used habeas corpus, the only liberty included in the original text of the Constitution, to gain access to a federal court and ultimately his freedom. This account aptly illuminates how the nation's delicate system of checks and balances worked almost exactly as the Founding Fathers envisioned, a system arguably out of whack and under siege today.
This was actual social justice, before the social justice warriors got ahold of social justice and peed all over it.

___________
37 Hey! My college roommate wrote a book! "History is the Hook: A Chronological Approach to Education" is available at amazon and the target audience is homeschoolers, but it would be good for anyone. It's not a history book, but rather a book on how to teach. The main idea is that we learn better when a subject is taught in chronological order (or reverse chronological order) because the history creates a framework to attach the various new facts that are being learned. And having a narrative keeps students interested in learning.

There is more in the book about giving kids agency in what they study and accountability for what they learn. I've only just started the book, so I can't really say more, but check it out! (And I'm quoted in the book!)

Posted by: biancaneve at March 01, 2020 09:17 AM (hkMx0)
The Kindle version of History is the Hook: A Chronological Approach to Education is $9.99. Also available in paperback.
___________
I'm enjoying my signed copy of Mike "Thomas Paine" Moore's "How We Dismantled the FBI In Our Pajamas," this morning. The veteran FBI agent and journalists exposes deep state corruption after having been targeted by the FBI for knowing too much. Check out his reporting at TruePundit.

Posted by: Hans G. Schantz at March 01, 2020 09:19 AM (FXjhj)
I need to check that book out just on the title alone. Unfortunately, I won't be reading How We Dismantled the FBI In Our Pajamas anytime soon. More on that in a moment. First, the contenta:
SWAT-clad FBI agents stormed into Mike "Thomas Paine" Moore's home and terrorized his wife and young children at gunpoint after rousting them out of bed. Not once, but twice, pointing automatic weapons at the family. Historic, costly blunders for the FBI.

In response Paine assembled his journalism crew of former feds, launched True Pundit and literally dismantled the FBI in less than two years with pens and laptops while working from home, often in pajamas.

While the mainstream media ignored a corrupt FBI & DOJ, Paine and cohorts hammered away and knocked the FBI off its trusted public mantle. Revered FBI leaders were fired. Others quit. FBI officials, targeted by True Pundit's hard-hitting reporting, are now targets of numerous federal investigations...

Implicated too here are U.S. Special Counsel Robert Mueller along with former CIA Director John Brennan, among many others. A Criminal conspiracy involving top players in the Deep State, entrenched in one of the greatest public betrayals imaginable.
Looks like they messed with the wrong guy.
But the reason I won't be reading How We Dismantled the FBI In Our Pajamas is because it's so outrageously expensive. Both the Kindle version and new paperback editions are priced north of $150 and even used paperbacks are $63. So it looks like I'll have to wait until the price comes down a bit.
___________
66 I saw this cookbook at the library and had a good laugh at the cover:

https://tinyurl.com/v4tsx7r

Posted by: All Hail Eris, She-Wolf of the 'Ettes 'Ettes at March 01, 2020 09:31 AM (Dc2NZ)
Little Kitchen of Horrors: Hideously Delicious Recipes That Disgust and Delight is a disgusting book filled with disgusting recipes, so it's no wonder Eris liked it. Here is the cover:

Anyway:
Would you like Maggot Burgers for dinner? How about some Crispy Fried Mice for appetizers and Gooey Alien Limbs for dessert? You'll squeal with happy horror at the disgusting, terrifying (and totally tasty) recipes in this book. Clear step-by-step instructions and helpful photos make it easy to cook up each horrifying dish. With frightful delicacies like Bulging Cake Eyeballs, Juicy Bat Wings, and more, will you dare take a bite?
Sounds like it's a must-have book for your Halloween party. Paperback copies go for about $10.
___________
This morning, then, I started Imperium by Ryszard Kapuscinski. Someone here recommended it, and so far I am really appreciating his writing style. Vividly descriptive, but not in an overwrought way--more of a matter-of-fact childhood view of it. I'm looking forward to getting deeper into this one.

Posted by: April at March 01, 2020 09:26 AM (OX9vb)
The author of Imperium is the Polish journalist Ryszard Kapuscinski. He's written many books based on his reporting, this one on the collapse of the Soviet Empire:
Between 1989 and 1991, Kapuscinski made a series of extended journeys through the disintegrating Soviet empire, and his account of these forms the heart of the book. Bypassing official institutions and itineraries, he traversed the Soviet territory alone, from the border of Poland to the site of the most infamous gulags in far-eastern Siberia (where "nature pals it up with the executioner"), from above the Arctic Circle to the edge of Afghanistan, visiting dozens of cities and towns and outposts, traveling more than 40,000 miles, venturing into the individual lives of men, women, and children in order to understand the collapsing but still various larger life of the empire.
Go to Amazon and look at the books Kapuscinski has written. This is a real journalist. Look where he's been, and see what events he's covered. I don't think there's a so-called "journalist" in America worthy to tie his shoes.
All of Kapuscinski's books look very interesting. Seeing them makes me wish I was a younger man so I would have more time to read them.
I like this Imperium snipped April subsequently posted:
195 An excerpt from Imperium, regarding the Russians' destruction of anything religious:

"This is how at the time we reasoned about it in class: When the Bolsheviks were marching toward us...before they saw our town, they must have first caught a glimpse of the towers of the Pinsk church. They were that high. This apparently irritated them very much. Why? We didn't know how to answer that question. But we concluded it was irritation solely from the fact that as soon as the Russians entered the town, before they had taken a breather, before they'd had a look around to see which street is where, before they'd had a good meal and before they'd taken a few drags on their cheap tobacco, they had already set up a cannon in the square and started firing at the church."

Posted by: April at March 01, 2020 10:32 AM (OX9vb)
___________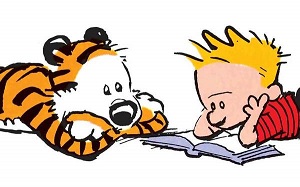 Books By Morons
Baen has just published a new book by a longtime lurking moron author, entitled The Initiate, which the author described to me in an e-mail as a modern day noir fantasy about a man who takes on an ancient secret conspiracy of wizards after his family are killed by a demon. Or, in short, what if Harry Potter was the Punisher?
The Apkallu are masters of magic. Theirs is a secret tradition stretching back to the dawn of civilization. They rule the world from the shadows, using mind control and deadly monsters to eliminate any threat to their power.

Sam Arquero lost his family to a demon, and knew that nobody would believe the truth. An old man named Lucas offers him the chance to find out who is responsible, and bring down the Apkallu forever. All he has to do is join them.

Under a new identity Sam learns the secrets of magic, infiltrates the Apkallu, and walks a razor's edge as he picks off their leaders while avoiding supernatural detectives on his trail.

But Sam faces a greater threat: As he fights monsters, what is he becoming?
You can purchase this book on Amazon or direct from Baen. The e-versions are sold without any DRM.

___________
I have mentioned various thematic short story collections from time to time. I have just been made aware of a new one, titled No Greater Love: Martyrs of Earth and Elsewhere, and the theme is, obviously, martyrdom. Here is what the Amazon blurb says:


For what or whom would you sacrifice your life? Why would you lay down the most precious gift you have been given? For what greater being, purpose, ideal, or calling would you choose to bleed out in the jaws of beast, take a bullet, hang crucified, jump in the way of a juggernaut, or await the injection that will stop your heart?
A lurking moron author made me aware of this anthology because he has writte on of the stories in it. Titled "The End", it is look at a martyr in Mao's China and the affect of one man's love for his faith.
___________
'Ette author artemis has just released thr 11th in her Doyle & Acton murder mystery series, Murder in Deep Regret:
A shocking death at St. Michael's Church pitches Detective Sergeant Kathleen Doyle into a confusing case--one where the motive for the crime is not at all clear, and only becomes less so as the investigation unearths a massive criminal enterprise.

Why was the murder of such a famous man necessary? And why does Doyle have the sense that the killer had to steel himself to commit the crime?

Once again, Doyle has to keep a wary eye on her husband, Chief Inspector Acton, as she ponders these strange events; Acton may protest his innocence but she knows--in the way she knows things--that he's harboring a secret, which does not bode well for her peace of mind.
Available for $4.99 on Kindle and in paperback for $14.99.
___________
So that's all for this week. As always, book thread tips, suggestions, bribes, insults, threats, ugly pants pics and moron library submissions may be sent to OregonMuse, Proprietor, AoSHQ Book Thread, at the book thread e-mail address: aoshqbookthread, followed by the 'at' sign, and then 'G' mail, and then dot cee oh emm.
What have you all been reading this week? Hopefully something good, because, as you all know, life is too short to be reading lousy books.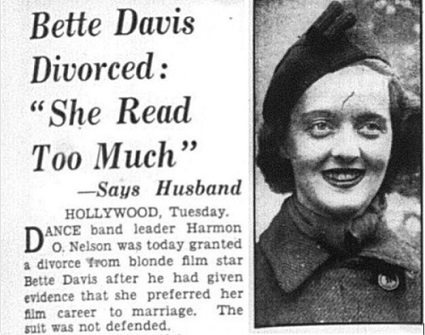 posted by OregonMuse at
09:00 AM
|
Access Comments