« Tornadoes Ravage Tennessee, Killing at Least 22;
Media Gives Story a Pass Until Tornadoes Threaten Brooklyn, and/or They Can Blame Tornadoes on Trump
|
Main
|
A Bunch of Twitter Crap I Had Thought I'd Write Complete Posts About But I Didn't So Here They Are In Slapdash Fashion »
March 03, 2020
The Soyciety Pages: Politico Claims That "Movement Conservatives" -- Rather than Ex-Republicans Who Declared They Were Democrats a Year Ago -- Are Considering Voting for the Socialist Bernie Sanders
Always the same 12 Human Scum.
If this were some kind of "movement," couldn't you find new names besides the 12 pieces of human scum you always put in these articles?
[H]orrified Never Trumpers are facing yet another crisis beyond their imaginings.


This past weekend, they faced it together, assembling Saturday at the National Press Club for the first-ever "Summit on Principled Conservatism." The forum's speakers included Never Trump figures Bill Kristol, Mona Charen, Rick Wilson, Mindy Finn, Amanda Carpenter, Tara Setmayer, Tim Miller, David Frum and Tom Nichols....

By the way, AmGreat's Deb Heine and Julie Kelley attended that, and Deb Heine wrote a report about it.

Julie Kelley tweeted (from the event) "Nothing screams 'principled conservatism' like Rich Wilson and Amanda Carpenter."
Rick Wilson dropped this NUCLEAR-LEVEL BURN on her:
"You looked so much dumber in person, which I didn't think was possible."
He really said that. I'm not making this shit up, you know.
Zing, huh? That's such a cutting zing it carves three slashes into the victim like Zorro's "Z" calling card.
Kelly responded, "Maybe because you come up to my shoulder blades," because Rick Wilson is such a short, fat, short sad man, and she also tweeted "Funny you didn't say that to my face," because he's also a wilting coward, probably due to being so short, fat, insecure, sad, and short and fat and short.
Though Rick Wilson himself claims he's "a pirate."
Yes, you heard that right.
Human Events publisher Will Chamberlain asked about the glaring hypocrisy of forming a political movement almost entirely founded on opposition to Trump's put-downs and Tweets, and crowing endlessly about "civility," while having Rick Wilson as a panelist, apparently exemplifying the sort of "civility" that NeverTrump is calling for.
Rick Wilson responded that he can talk this way, because "I'm a pirate."
"Everyone in this room has a principled conservative stand, okay?" Wilson continued, (although it wasn't actually clear that everyone in the room was conservative). "And I'm sorry that the 'f-- your feelings' crowd can't take the fact that I'm a pirate and that I talk the way I do," Wilson said to Chamberlain.
Pirate:
Such a piratical grin:
Pirate "docking lips:"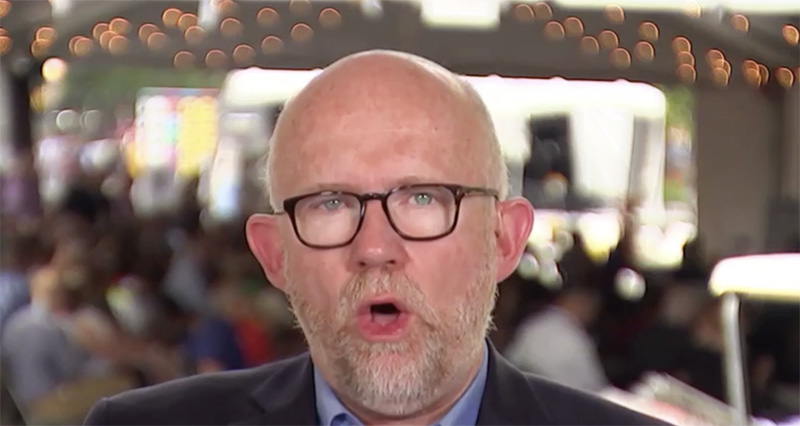 Every inch the Li'l Pirate!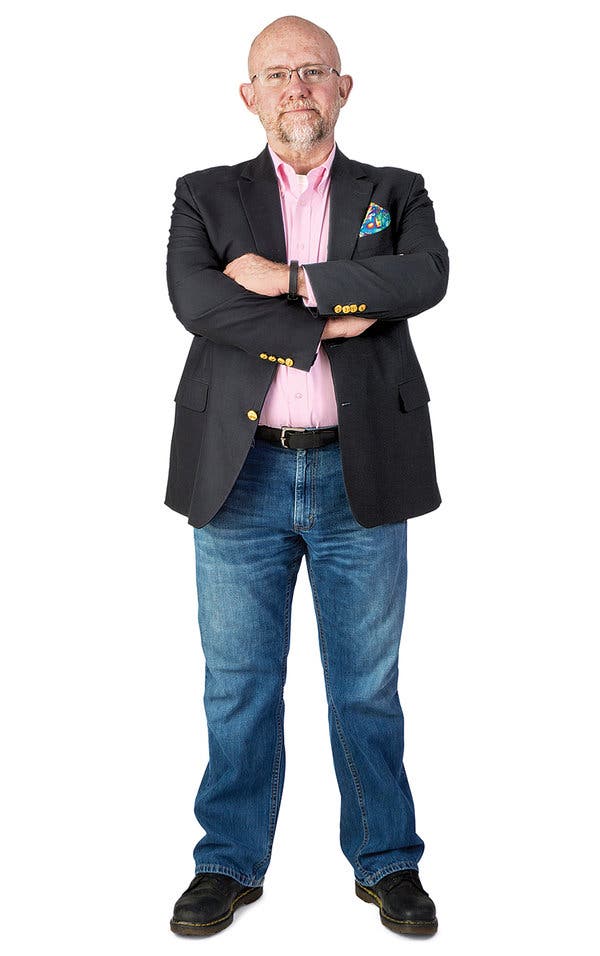 By the way, you only notice this when you search for Rick Wilson pictures, but Rick Wilson seems to believe his "Victory Pose" or "Dominance Pose" is folding his arms across his man-tits and resting them on his big ol' fatbelly.
Like every picture has him preening like that. Like he thinks this is him "presenting" as an alpha silverback gorilla or something.
It looks like a very defensive, meek pose to me. He's crossing his arms across his flabby chest to help protect himself against the big bad scary world.

Anyway, enough of this Butt Buccaneer. Back to Politico's claim that "movement conservatives" are totally considering voting for the socialist.
...

The prospect of choosing between Sanders and Trump is, for this group of influencers who were once regarded as major players in the Republican Party, a looming civic crisis. "It's sort of like choosing between death by hanging versus death by gunshot," [Charlie "Tres Mujers"]Sykes told me.

"The worst possible scenario" were McMullin's words. Wilson--a famously foul-mouthed GOP strategist described a potential Sanders-Trump race as "the fucking apocalypse."
He's not just a foul-mouthed former GOP strategist.
I'm reliably informed that he's also A PIRATE!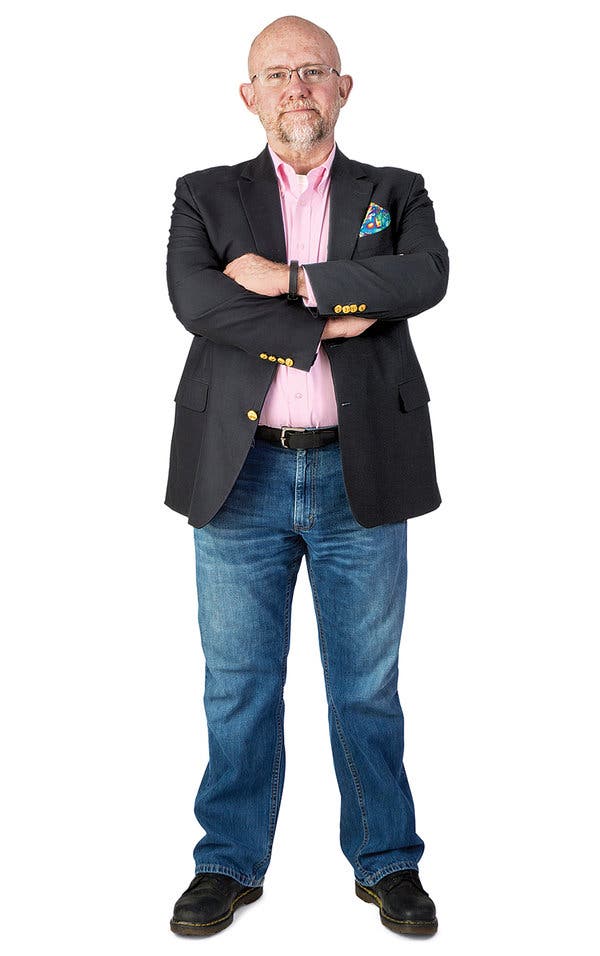 ...

"There's a reasonable case to be made that one term of Bernie is less dangerous than a second term of Trump," Kristol told me.

...

Yet other Never Trumpers refused to rule out a Sanders vote. "There's a lot of campaign to play out," Finn, McMullin's running mate in 2016, told me. "Bernie stands for things I've long been against and that hasn't changed, but there's still a practical question: Is a second term of Trump worse than a first term of Bernie?"
Sounds like they really hashed those talking points out on the NeverTrump listserv!
...

At least one speaker at the summit thought the entire Never Trump panic about Sanders was overblown. "I'll vote for Bernie in a heartbeat," Will Wilkinson, a vice president at the Niskanen Center, a "post-libertarian" think tank, said. Wilkinson identifies as a liberal these days, but he argued that his onetime allies should resist going Never Bernie.

...

"One problem at a time," Frum told me when I asked him how he would respond to conservatives who see Sanders as an unacceptable alternative...

...


"I think there's a tendency to talk about all of us in here, who are in the MSNBC green room and write for The Bulwark," [Tim Miller] said. "That's great. We have outsized public profiles. But there are a ton of Trump-skeptical or Trump-hostile conservative Republican voters out in the country, and I think Bernie will be uniquely ill-suited to getting them."
Wow, did a NeverTrumper just admit they are wildly overrepresented in the leftwing media?!?!
They usually deny that. Jonah Goldberg had a one-sided spat with Mark Hemingway for two weeks because Hemingway dared to suggest that perhaps NeverTrump appealed more to the leftwing media than to the country at large.
...

Peter Wehner, another senior fellow at the Ethics and Public Policy Center, said an honorable conservatism "shouldn't cross the line into cruelty or crudity or dehumanization of other people with whom we disagree, because people have inherent human dignity and we ought to treat them that way."
Except for Rick Wilson. Rick Wilson can descend into cruelty or crudity.
You know why.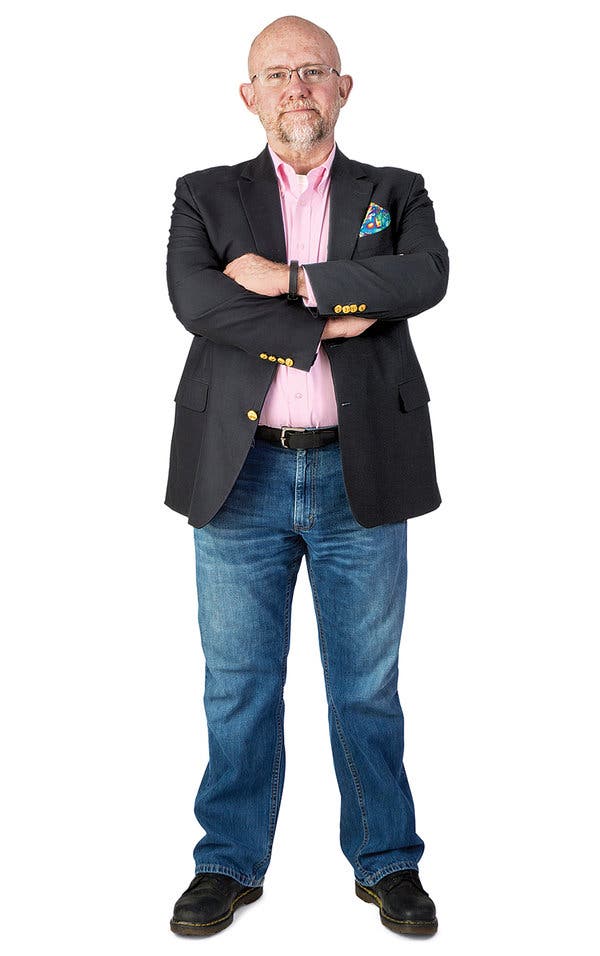 ...

Those are the reasons The Bulwark's executive editor, Jonathan V. Last, has thrown in with those willing to take the Bernie plunge. A Sanders-Trump race would be a choice between "a socialist who tries to enact legislative polices that may or may not pass" and a "guy who is systematically dismantling the rule of law," Last wrote in a Bulwark newsletter.
Wow, what a surprise to see that High-T He-Man defect to Sanders.
Say, Jonathan, do you know who else is violently opposed to the rule of law?
A pirate, that's who.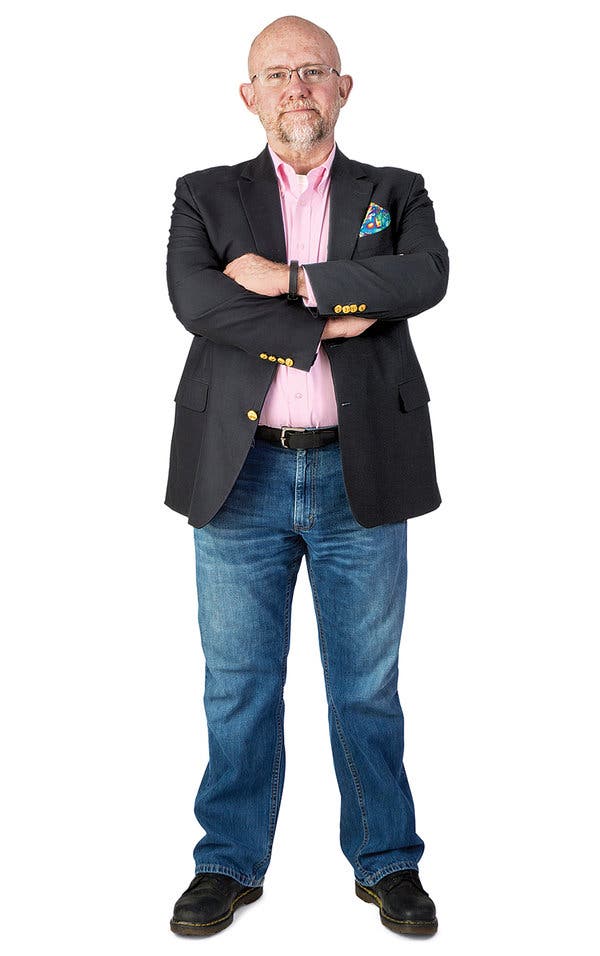 The Pirate is watching you: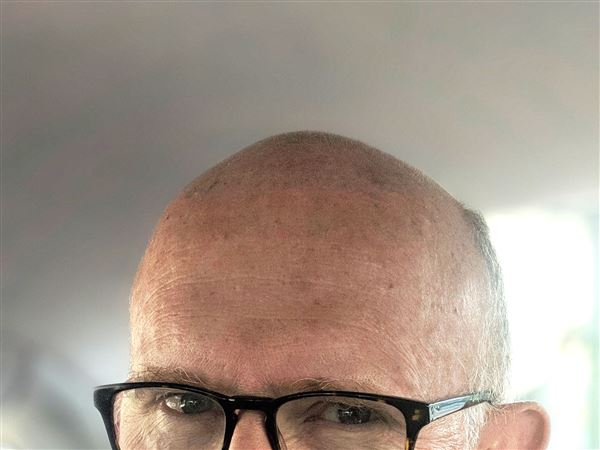 posted by Ace at
05:28 PM
|
Access Comments