« Let Me Google That For You, Blue-Check "Journalist" Genius
|
Main
|
Mardi Gras Features "Epstein Did Not Kill Himself" Float »
February 26, 2020
Trump Gives Coronavirus Press Conference
Seriously guys, where is this press conference? I'm on the L train and I can't figure out which stop I'm supposed to get off on. help!

Posted by: Brian Karem

Oh wait, there are some signs. "press conference this way". What the fuck is that supposed to mean? I'm so confused. Maybe I should turn around....

Posted by: Brian Karem
Found it! Finally. Sheesh, how'd all these other reporters get here ahead of me? I left a day ago from my office down the block and I have been walking the whole time.

Posted by: Brian Karem
Instapundit has a coronavirus round-up.
Milan's a ghost town due to fears of the contagion: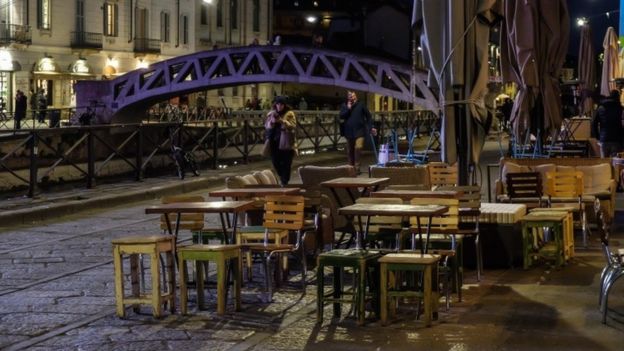 NYT: Coronavirus' Next Victim? Europe's Open Borders
You don't say. You don't say.
And if a million people die, closing the borders will be the real tragedy. Right?

Brian Stelter@brianstelter
Since the dawn of the Trump era, countless experts have warned that the president's lack of credibility would imperil the country in the event of an emergency.

As the coronavirus outbreak worsens, those fears may be coming true...
Oh give it a rest already, you morbidly obese obsessive.

posted by Ace at
06:37 PM
|
Access Comments