« EMT 03/01/20
|
Main
|
Kill The Leviathan...But Not This Way »
March 01, 2020
Sunday Morning Book Thread 03-01-2020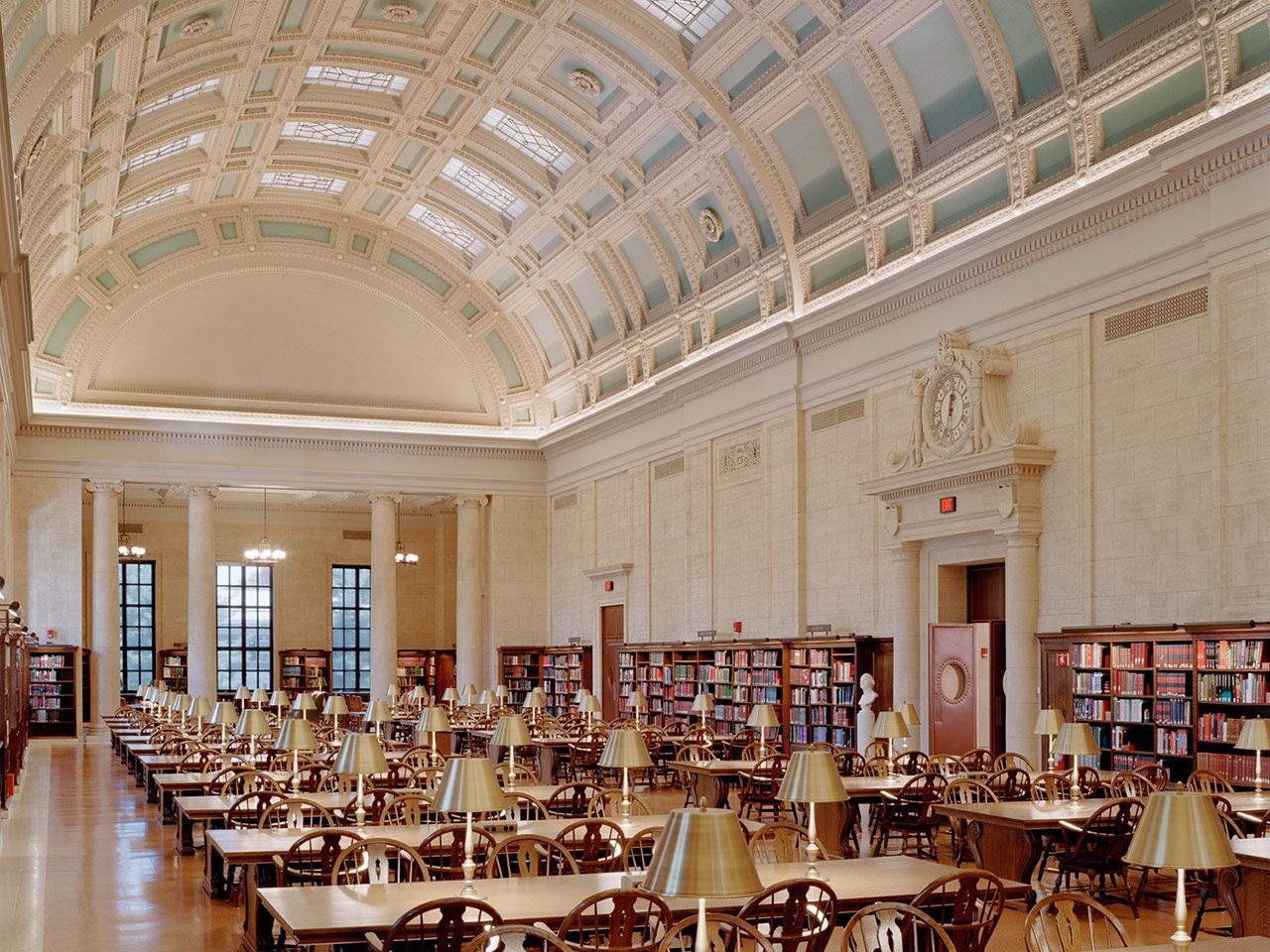 Widener Library, Harvard University

Good morning to all you 'rons, 'ettes, lurkers, and lurkettes, wine moms, frat bros, crétins sans pantalon (who are technically breaking the rules), scamps, tramps, vamps and other riff-raff. Welcome once again to the stately, prestigious, internationally acclaimed and high-class Sunday Morning Book Thread, a weekly compendium of reviews, observations, snark, witty repartee, hilarious bon mots, and a continuing conversation on books, reading, spending way too much money on books, writing books, and publishing books by escaped oafs and oafettes who follow words with their fingers and whose lips move as they read. Unlike other AoSHQ comment threads, the Sunday Morning Book Thread is so hoity-toity, pants are required. Even if it's these pants, worn by the model for the joker in a deck of art deco playing cards.


Pic Note:
Widener Library is one of the major libraries of the world:
The Harry Elkins Widener Memorial Library, housing some 3.5 million books in its "vast and cavernous" stacks, is the center­piece of the Harvard College Libraries (the libraries of Harvard's Faculty of Arts and Sciences) and, more broadly, of the entire Harvard Library system. It honors 1907 Harvard College graduate and book collector Harry Elkins Widener, and was constructed by his mother Eleanor Elkins Widener after his death in the sinking of the RMS Titanic in 1912.

The library's holdings, which include works in more than one hundred languages, comprise "one of the world's most comprehen­sive research collec­tions in the humanities and social sciences." Its 57 miles (92 km) of shelves, along five miles (8 km) of aisles on ten levels, comprise a "labyrinth" which one student "could not enter without feeling that she ought to carry a compass, a sandwich, and a whistle."

It Pays To Increase Your Word Power®
I'm afraid I won't remember this, either: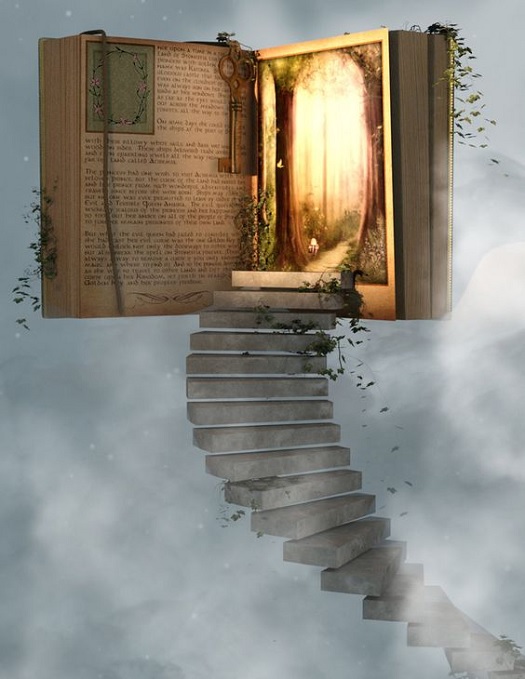 The Silver Empire
Moron author Hans Schantz made me aware earlier in the week of something called the Silver Empire Book Club, a subscription service that gives low-cost access to works by independent authors. This is the press release:
Silver Empire Book Club Launches

Huntsville, AL March 1, 2020 — Today, Silver Empire, publisher of heroic, wondrous, adventure fiction, launches its new Book Club service. Fans of fantasy, science fiction, and other genre fiction will now be able to save money on ebooks, paperbacks, or hardcovers of their choice through our new subscription service.

"We wanted to give our fans a way to get all of our latest stuff easily and at the best possible price," Russell Newquist, Co-founder and Publisher at Silver Empire confirmed.

Subscriptions come in the forms of monthly or annual credit allotments. Monthly plans provide a monthly allotment of credits suitable to purchase a book in the user's preferred format – ebook, paperback, or hardcover. However, credits can be used interchangeably on alternate formats and they never expire.

Silver Empire found that Amazon's Kindle Unlimited service fails to provide many readers with books they actually want to read. Furthermore, it means that readers are only renting books rather than owning their favorites. Most of all, it had no options for those readers who still prefer the feel of an actual book in their hands.

Subscription services are live now and can be purchased at this link. Early subscribers will be able to score notable savings on hardcover subscription plans through March 31.
I see from their list that moron authors are well-represented.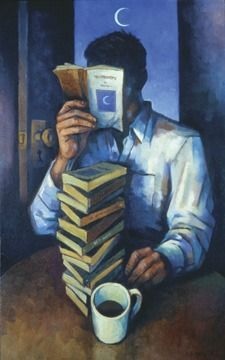 Take the Red Pill
This tweet showed up in my Twitter TL awhile back, and since Dave is a moron author, and because I had never heard of this book before, I wanted to ask him about it. Awakenings: Moments of Truth from Middle America by Adyrana Cortez and Patrick Courielche is available only in hardback for $29, so I asked Dave, since he helped crowdsource it, if it was worth the price. He said:
The authors are co-hosts of the Red-Pilled American podcast, which is a
...storytelling podcast series that promises only one thing…the truth. Each episode will pose a simple question, then search for the answer in the stories of the forgotten men and women of America. Do illegal immigrants really just do the jobs Americans won't do? What is causing the homeless crisis in Los Angeles? Is "fake news" really a new phenomenon? Why does the black community vote almost unanimously for Democrats? Red Pilled America will delve into questions like these that the media often ridicules, or worse…ignores.
The book's Amazon blurb explains it a bit further:
America is experiencing a revolution in consciousness - an awakening throughout Middle America to the realities of how the world works. This paradigm shift was largely ignited by an unprecedented proliferation of social media and the unsanctioned information that courses through it. As this new consciousness spreads, Hollywood, the media, Big Tech, our educational system, and the establishments of both parties have moved to purge the unauthorized stories and storytellers that emerge...The book is a biography of Middle America's rising consciousness - and weaves personal stories from authors Patrick Courrielche & Adryana Cortez throughout...As Patrick & Adryana reveal each awakening moment, a new layer of the onion is peeled back uncovering the reality our leaders have hidden...Awakenings is truly a love letter to the American tradition of storytelling and provides a crucial platform for the forgotten men and women all across our great nation.
So this is how Dave responded:
It's a good book, even if you're familiar with the podcast like I am. Patrick's a terrific guy, one of Andrew Breitbart's friends, and one of the very few people in conservative media with his head on straight. I'm a bit biased because we talk on the phone every once in a while and Patrick included me in the acknowledgments, but overall, it's an enjoyable read. I know that people just want to be entertained, and that you shouldn't spend your money on conservative stuff just because it's conservative, but this's worth it. We need a lot more Patricks out there, and I'm glad to invest.


Who Dis: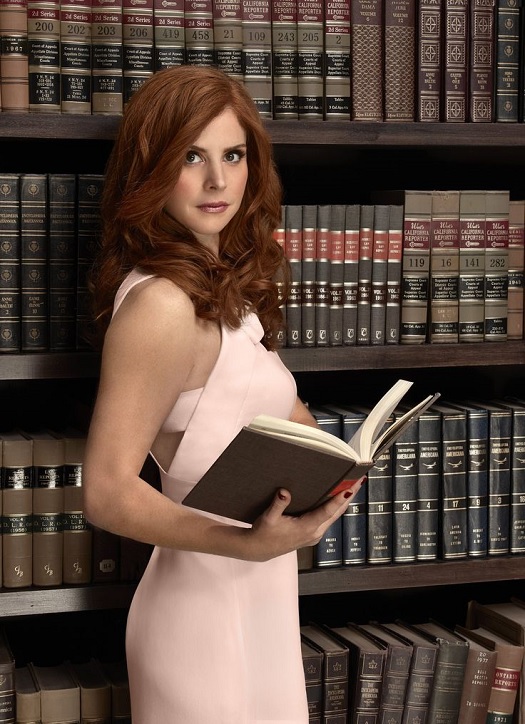 Last week's 'who dis' was
Orson Welles
, before he blimped out.


Moron Recommendations
This:
Favorite books about music or musicians?

Posted by: Cosmic Charlie at February 23, 2020 09:26 AM (PUmDY)
Prompted this:
"My Favorite Intermissions" by Victor Borge. Each chapter is about a noted opera figure, with side-splitting footnotes.

Example: Text states that [Name] was being criticized for writing an extremely long opera, so he cut it in half.



Footnote: "Now he had two operas nobody wanted to produce."

My gawd, the things those guys got up to -- Hollywood had nothing on them!

Posted by: Weak Geek at February 23, 2020 02:55 PM (u/nim)
My Favorite Intermissions: Lives of the Musical Greats, is sadly OOP, as are all of the other books by Borge, but used copies are available. Borge also wrote My Favorite Comedies in Music, which appears to be a companion volume.
Also, Rodrigo Borgia brought up Keith Richard's library, to which I responded that I featured it in a previous book thread. Richards is apparently a voracious reader, and a writer as well. He actually wrote a children's book, Gus & Me: The Story of My Granddad and My First Guitar, which is illustrated by Theodora Richards, his daughter by his second wife.
And not only is Keith a reader, he's also a writer. In addition to Life, his memoirs, he's also written a children's book, Gus & Me: The Story of My Granddad and My First Guitar which is illustrated by Theodora Richards, his daughter by his second wife. And this one looks like fun: What Would Keith Richards Do?: Daily Affirmations from a Rock and Roll Survivor, where
Here, at last, the wisdom of this indefatigable man is recorded and set forth. These are his visionary words: "I would rather be a legend than a dead legend." Or "Whatever side I take, I know well that I will be blamed." And--indeed--"I've never had a problem with drugs, only with policemen."
$9.99 on Kindle.
___________
297 Mrs. Squirrel and i read a great book titled, "Goodbye Things." It is written by a Japanese author and turns Marie Kondo's minimalism dial from 7 to 11.

Essentially, the author states that the things you are hoarding or holding onto are physical and emotional baggage that clutter your daily life and head. He says that you should give most of your stuff away to people who need it, or sell it, and live simply

.To be honest, the wife and i both had positive takeaways from the book. I got rid of a bunch of books i was planning on reading and never did; scanned numerous work papers and got rid of originals. Cleaned out a ton of stuff from the house, and you know what? I don't miss any of it.

I high recommend the book to the Horde. There are a lot of great points he makes. While he isn't a philosopher, there are certainly thought provoking maxims and ideas he has, and i would encourage you to pick it up.

Posted by: secret squirrel at February 23, 2020 11:26 AM (xyImL)
For some reason, Goodbye, Things: The New Japanese Minimalism sounds very Buddhist to me, and I don't mean that disparagingly. Even though I have no idea what the religious beliefs of the author are. It just sounds like what he's proposing comes from a culturally Buddhist approach to life. Having said that, I note that the Bible has its own warnings against the dangers of being enslaved by your worldly possessions. Although I think the underlying reasons are probably different.
And this life advice makes sense to me. As middle age dwindles into the distance behind me and old age fast approaches, I find that I have cut back on my acquisition of things, told my children not to buy me things as gifts, and most of my book-buying is now ebook versions. Because, I think it's just more stuff my kids are going to have to figure out what to do with when I'm gone, so what's the point, really? There's nothing I really, really want any more, anyway. Or, I should say, what I really want can't be bought with money.
___________
Reading The Sweetness at the Bottom of the Pie, by Alan Bradley. Recommended by [my] daughter and so far, its a very enjoyable post WWII crime mystery with an 11 year old girl and the very capable sleuth. Not YA though. I hope it continues to be good because there are several books in the series.

Posted by: LASue at February 23, 2020 11:44 AM (Ed8Zd)
The Sweetness at the Bottom of the Pie: A Flavia de Luce Novel is Alan Bradley'd debut mystery novel:
It is the summer of 1950–and at the once-grand mansion of Buckshaw, young Flavia de Luce, an aspiring chemist with a passion for poison, is intrigued by a series of inexplicable events: A dead bird is found on the doorstep, a postage stamp bizarrely pinned to its beak. Then, hours later, Flavia finds a man lying in the cucumber patch and watches him as he takes his dying breath.

For Flavia, who is both appalled and delighted, life begins in earnest when murder comes to Buckshaw. "I wish I could say I was afraid, but I wasn't. Quite the contrary. This was by far the most interesting thing that had ever happened to me in my entire life."
I count about 12 novels in Bradley's Flavia de Luce series. This first one is available on Kindle for $4.99, the price of the others are considerably higher.

___________


What Could *Possibly* Go Wrong?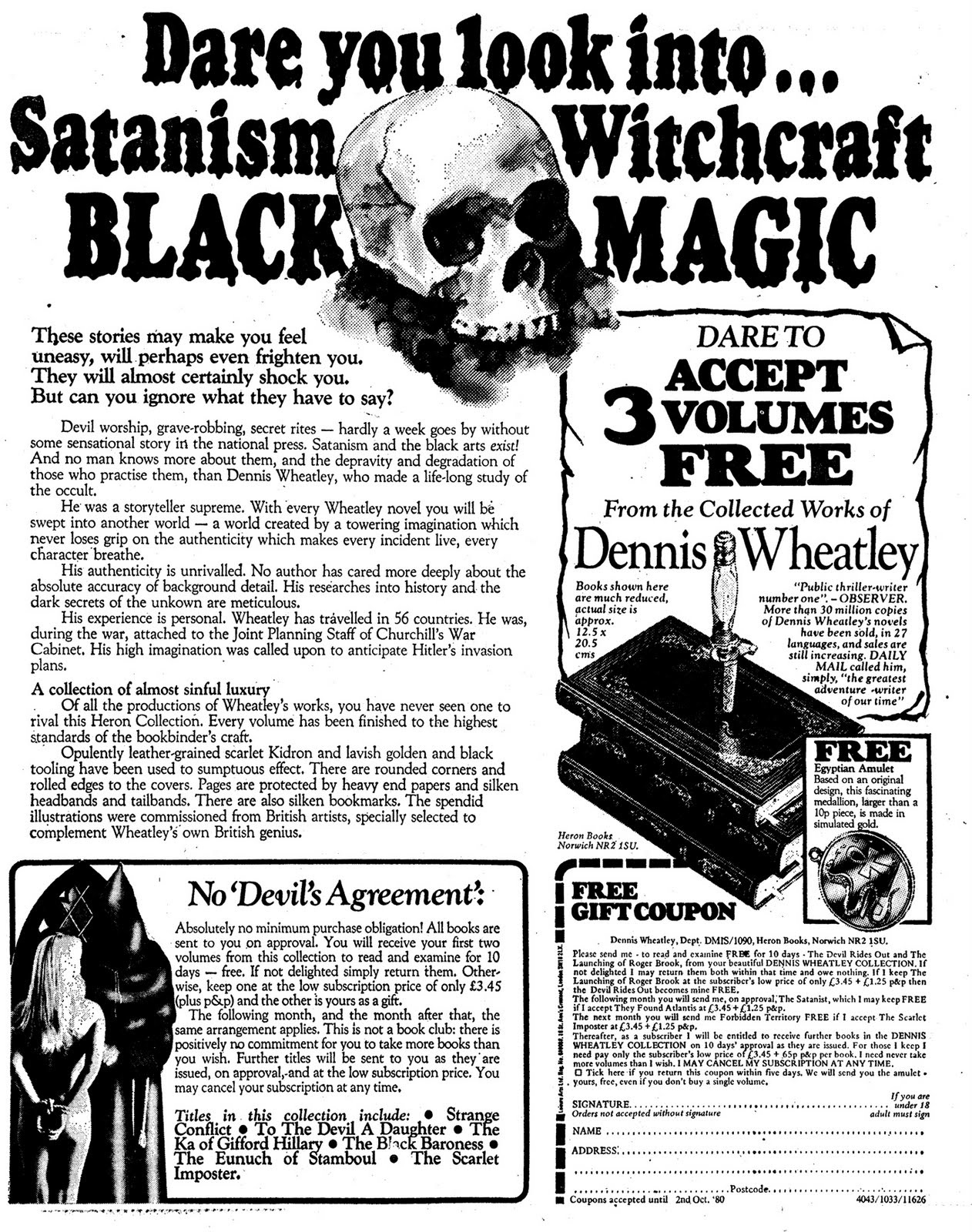 (click to enlarge)


RIP Clive Cussler 1931-2020
As noted in the sidebar:
Clive Cussler, the US author of the popular Dirk Pitt novels, has died at the age of 88.

He wrote 25 books in the adventure series, including Sahara and Raise the Titanic, and sold more than 100 million copies of his novels in total.
Both adaptations were movie flops. You mean to tell me that Hollywood is unable to make a decent Dirk Pitt movie?
This I did not know:
Known as an expert in shipwrecks, Cussler founded the non-profit National Underwater and Marine Agency.

His non-fiction book Sea Hunters was so extensive in its underwater knowledge the Maritime College in the State of New York gave him a doctorate.
The Sea Hunters: True Adventures with Famous Shipwrecks does sound like to might be interesting:
A steamboat goes up in flames...and down to the bottom of the sea. A locomotive plunges into a creek...and vanishes into mystery. A German U-boat sends an American troop transport, and eight hundred on board, to a watery grave...on Christmas Eve.

Clive Cussler and his crack team of NUMA (National Underwater Marine Agency, a nonprofit organization that searches for historic shipwrecks) volunteers have found the remains of these and numerous other tragic wrecks. Here are the dramatic, true accounts of twelve of the most remarkable underwater discoveries made by Cussler and his team.


They Don't Publish Books Like This Any More: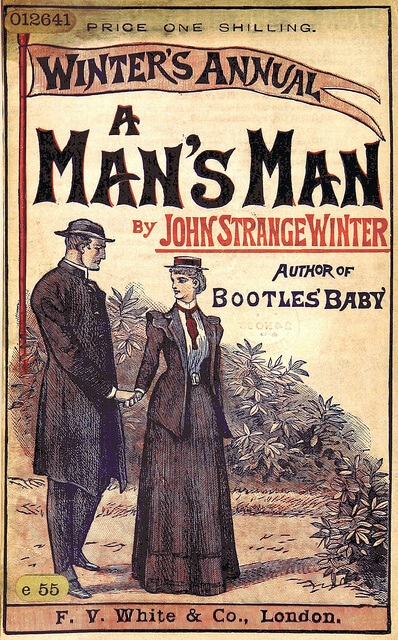 Books By Morons
I had never heard of Kiffin Rockwell until I received an e-mail from Mark, a hitherto unknown lurking moron author earlier in the week:
I...have published a new biography titled A Destiny of Undying Greatness: Kiffin Rockwell and the Boys Who Remembered Lafayette. I think the story told may be of interest to many morons...

While the book is a comprehensive biography of Kiffin Rockwell, it provides a much fuller account than has previously been given of a remarkable set of American boys who chose to enlist and fight for France more than two years before their own country entered World War One. These American volunteers, including Kiffin, began their service in the trenches with the Foreign Legion. Many of the boys came from some of America's wealthiest and most privileged families, and all chose to stand with France due to their belief that we owed a debt to that nation as a result of the assistance rendered by Lafayette when America faced its own hour of need. Accordingly, they fought for France and civilization as common soldiers in the muddy and bloody trenches along the Western Front.

As many morons probably know, later in the war Kiffin and some of the others transferred to aviation and became the world's first fighter pilots, taking to the skies as part of an all-American squadron flying for France.
These are the American flyers who became known as the Lafayette Escadrille. All because they believed they had a debt to repay to Lafayette nearly a century and a half previous. That's amazing.
Many of these idealists, Kiffin included, willingly gave their lives to pay America's debt. In so doing, they became heroes back home and helped galvanize their countrymen to action, paving the way for America to enter the war - just in time, as it turned out.

It truly is a remarkable and little-known story about a remarkable and little-known set of American heroes. While the book is a biography of Kiffin Rockwell, I tried to use his service as a vehicle to tell the larger story of America's entry into the Great War...I spent five years researching and writing the book, and truly believe it tells a tale worth telling. I think many Americans would be very surprised and proud to learn about these boys.
A Destiny of Undying Greatness: Kiffin Rockwell and the Boys Who Remembered Lafayette is only available in paperback.
The author's website has a few "extras" related to the book. His instagram account also has some photos.
___________
So that's all for this week. As always, book thread tips, suggestions, bribes, insults, threats, ugly pants pics and moron library submissions may be sent to OregonMuse, Proprietor, AoSHQ Book Thread, at the book thread e-mail address: aoshqbookthread, followed by the 'at' sign, and then 'G' mail, and then dot cee oh emm.
What have you all been reading this week? Hopefully something good, because, as you all know, life is too short to be reading lousy books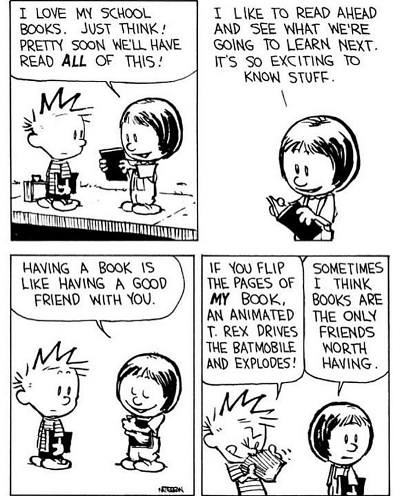 posted by OregonMuse at
09:00 AM
|
Access Comments