« Saturday Afternoon Chess Thread 02-22-2020
|
Main
|
Saturday Overnight Open Thread (2/22/20) »
February 22, 2020
Saturday Evening Movie Thread 02-22-2020 [Hosted By: TheJamesMadison]
Now, for the Biggest Award of the Year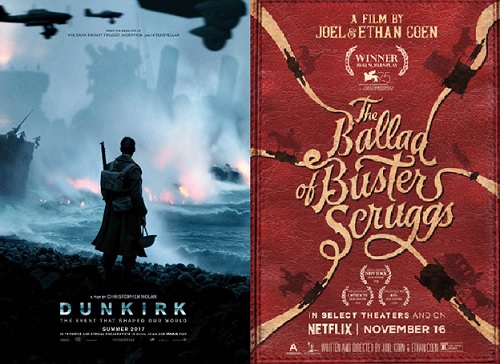 You always save the best awards for last, you know? A couple of weeks ago, the film industry foisted the Oscars upon us to tell us what industry insiders voted for, but now that that dog and pony show is done, we can get on to the real event: The Ace of Spades Best Movie of the Year Award for 2019.
This is a proud tradition on the Saturday Evening Movie Thread, and this is the third annual event. For 2017, the Horde awarded it to Christopher Nolan's Dunkirk, and last year we awarded the 2018 award to the Coen Brothers' The Ballad of Buster Scruggs.
Of course, for 2019, nominations need to be collected first. Trust me, I'm running ahead of schedule.
What I Saw This Year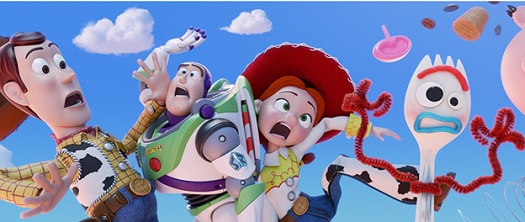 Honestly, not much new this year. I have two little kids and I don't go to the movie theater that frequently. I saw some of the bigger movies like Avengers: Endgame, but while I did enjoy it, I wouldn't go so far as to put it on any sort of best picture list. Out of what I did see, there are probably only three films that I would nominate myself: The Irishman, Once Upon a Time...in Hollywood, and Toy Story 4.

Out of those three, my favorite is pretty easily Toy Story 4, though.
There were others that came along and were really good. Marriage Story, Doctor Sleep, How to Train Your Dragon: The Hidden World, and Velvet Buzzsaw were all quality watches. There were other good films like Knives Out, Glass, and Midsommar that I enjoyed with some reservations. Then there were the comic book movies.
Endgame was great until it's final hour which was the biggest deleted scene that accidentally got left in a movie ever. Captain Marvel was borderline incomprehensible in terms of its internal logic. Joker was the first attempt at a serious movie a lot of people had seen in years and gave it high marks for trying instead of succeeding. Spider-Man: Far From Home was an unfocused mess. Dark Phoenix was just kind of unwatchable.
Then there was The Lion King which was a soulless adaptation of a flawed original, Dumbo which was a very thin diatribe by Tim Burton about how Disney is just the worst that kind of works, Men in Black: International which had no reason for existing and completely wasted Rebecca Ferguson, The King which was okay but kind of boring, and John Wick Chapter 3: Parabellum in a franchise that I started out liking a bit and grew to steadily despise because of its prioritization of world building over storytelling.
Overall, based on what I saw, 2019 was an okay year at the movies. I didn't exactly see much, though. It's not like I write about movies on a daily basis or anything.

What I Missed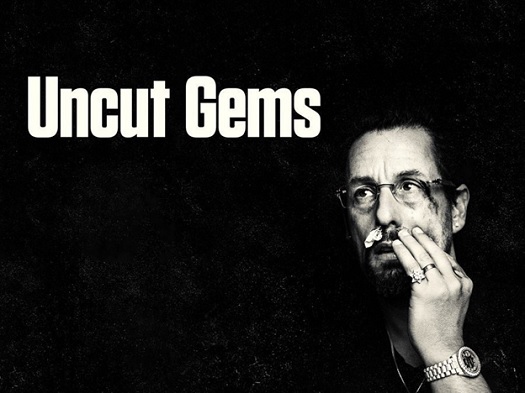 As I wrote earlier, I don't go to the movies that often. Most of what I did see from 2019 was either on a streaming service or I got from a disc rental service.
Out of what I missed, I'd heard good things about Parasite, 1917, Ford v Ferrari, Uncut Gems, The Lighthouse, Little Women, The Highwaymen, Dolemite is My Name, Pain and Glory, Portrait of a Lady on Fire, and Richard Jewell. I'll probably end up seeing all of these at some point, of course.
And that's just the stuff that I'd heard really good things about.
There are many others released last year that I hadn't heard much about or noticed.
Part of the problem of living in flyover country is that my ability to see some of these things gets really limited, especially the more art house stuff like Pain and Glory. Its largest release was on 266 screens, not the thousands of a Marvel movie.

What Did You See?
So, the point of this is to collect our nominations for the Ace of Spades Saturday Evening Movie Thread Award for Best Movie of 2019.
Go ahead and list as many as you want, keeping them to 2019 releases. If you didn't see much, you're in my company. Just what you thought was best.
To make my life a tiny bit easier, please don't quote anyone else's list.
We'll do the vote on my next thread in three weeks and announce the winners in the one after that.
Because I'm on top of things and like to get stuff done early.

Movies of Today
Opening in Theaters:
Emma.
Brahms: The Boy II
The Call of the Wild
Next in my Netflix Queue:
Killer Joe
Movies I Saw This Fortnight:
Spider-Man: Far From Home (Rating 1.5/4) Full Review "I get it. It's fun to make fun of high school drama, emotions, and hormones, but it's done at the expense of Peter's actual journey. He doesn't know what to do in the face of Stark's death, and in the movie he's supposed to come out of that shadow and become his own superhero." [STARZ]
Jabberwocky (Rating 3/4) Full Review "I can't help but like this movie. If it weren't as funny, I'd be less inclined to like it as much as I do for it really is a messy and overlong film. But, it still managed to win me over." [Personal Collection]
Live and Let Die (Rating 2/4) Full Review "Discarding the seriousness of Connery, they never embraced the thin silliness that Moore was suited for. Add in unnecessarily confused and complicated storytelling as well as a big action scene that feels wrong, and I've got a movie I wanted to like a lot more than I did." ["Library"]
The Spy Who Loved Me (Rating 3/4) Full Review "It finally fully embraces the fact that it's not a deep adventure but just a fun one. The gadgets are amusing. Bond floats through it." ["Library"]
Octopussy (Rating 3.5/4) Full Review "The only Bond movie under Moore that understands how to unfold a mystery and gives us a compelling antagonist. This movie is really underappreciated and is Moore's best outing." ["Library"]
Licence to Kill (Rating 3/4) Full Review "It's good stuff, but a quick end to the second shortest tenure as Bond." ["Library"]
Goldeneye (Rating 4/4) Full Review "This is the reboot Bond didn't need, but it delivered so incredibly well." [Netflix Instant]
The World Is Not Enough (Rating 1/4) Full Review "It lurches from one scene to the next with two antagonists that never gel, creating disparate goals that feel like they should be connected but aren't. The Bond girls are wastes of ideas. It's flatly filmed with terrible actions sequences. This might be the worst Bond film." [Netflix Instant]

Contact
Email any suggestions or questions to thejamesmadison.aos at symbol gmail dot com.
Follow me on Twitter.
I've also archived all the old posts here, by request.
I'll add new posts a week after they originally post at the HQ.


posted by OregonMuse at
07:52 PM
|
Access Comments