« Saturday Gardening and Puttering Thread 2/22/20 [KT]
|
Main
|
Saturday Afternoon Chess Thread 02-22-2020 »
February 22, 2020
Ace of Spades Pet Thread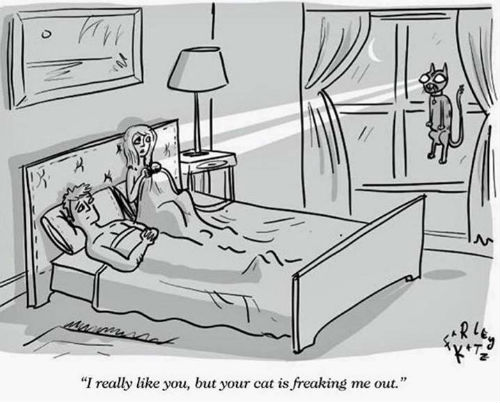 (H/T Legally Sufficient)
Good afternoon and welcome to the almost world famous Ace of Spades Pet Thread. Take a couple of hours away from current events and politics and enjoy the world of animals.

***
A Little of This. A Little of That.
A cute Golden Retriever clip. H/T Hrothgar or Conor or both.
***
From our resident "cat lady" Shibumi, Cats featured in illustartions. Pretty cool.
***

A cute little video courtesy of Hank Curmudgeon. Cat and the hat.
Meet The PetMorons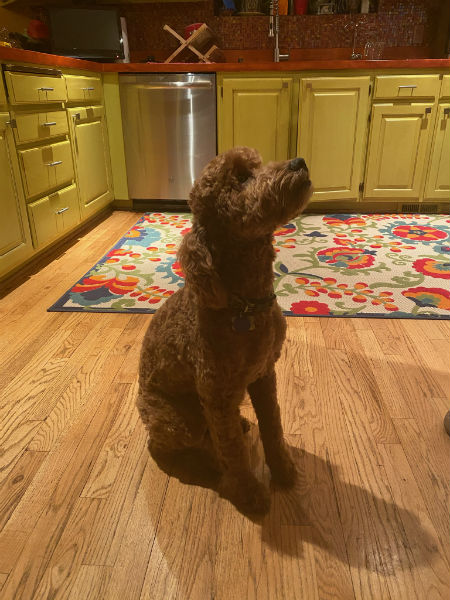 Hello! This is Peanut. He's my sisters dog and my sister is the one who introduced me to AoS. I'm thankful everyday she did so. Peanut is a very sweet and loving dog and he just makes everyone smile. Thanks for the pet thread, like P it just makes the world a better place. - Jennifer
Peanut appears to be waiting for a T-R-E-A-T? Great photo of this pooch. Glad your sister has good tastes in dogs as well as blogs. Thank you for being supporters.
***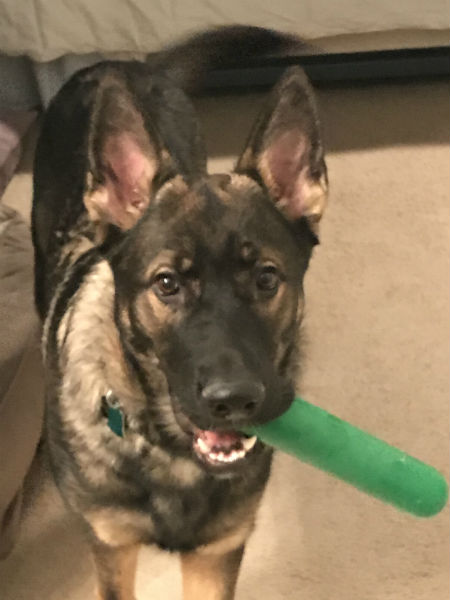 Hi, long time lurker and lover of the pet thread. My wife and I adopted two kittens last year from a shelter that quickly became the center of our family. This fellow is Bean, AKA The Joe Biden of Cats. He's most fond of ambushing strangers and grooming their hair. Here he is again with his sister Bella, whose fondness for you strongly correlates with the amount of food you currently have. - John & Sam
Brave folks adopting 2 kittens at one time. From the photo it looks like it has gone well. Thanks for being long time lurkers and coming out of the shadows to share this story. Awesome.
***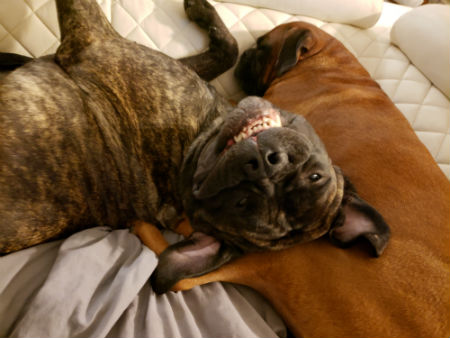 Long time lurker, sometimes I post. I love the Pet Thread, thank you for putting it together. Meet Rollo our Bull Mastiff and Olive our Boxer. He finds it funny when we try to move them for space on the couch. - Jocelyn
So I'm not the only one who has to fight for his right for space on the couch. Looks like your dogs are extremely abused there. Thank you for sharing today Jocelyn.
***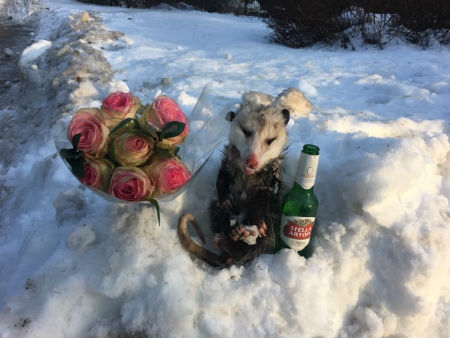 This is Opie the Opposum. Greta and Gracie found him out side and brought him to us. He's quite the partier. And likes to snowball fight with the Nieghbor kids - Big Alfredo

Not quite a pet, but we do celebrate animals.
***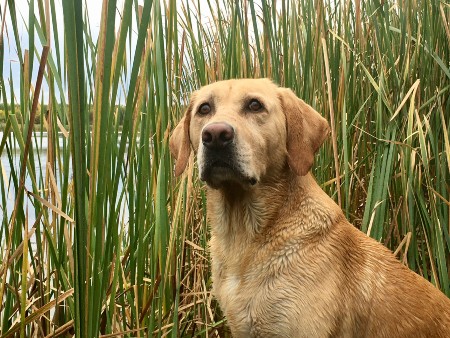 I have never commented at the HQ, but have enjoyed the blog over the last several years and always love the pet thread.

While this pretty lady, Miss Grace, isn't our pet, she is one of my favorite donkeys from the rescue my son and I volunteer at. She loves being rubbed and scratched and is willing to snuggle with you all day. She is good at standing between you and the muck barrel or even on the muck rake so you have to give her some loving.

If you don't mind, I may send more pics of our other favorites.

Thanks,

MW in Texas
MW the photo you submitted with your son in it was quite cute. However, I posted the 2nd photo to keep the youngster's anonymity. We are glad you enjoy the blog. Please feel free to send in photos of your animals anytime.
***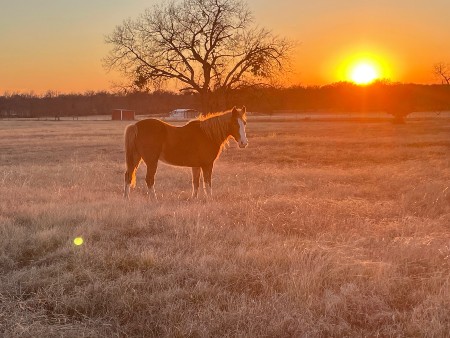 Our little girl Tassey. Best kitteh we've ever had. - Clayton
Tassey has beautiful colors and markings. It was really tough deciding which photo to share today. Thanks for submitting Tassey's photo and description.
***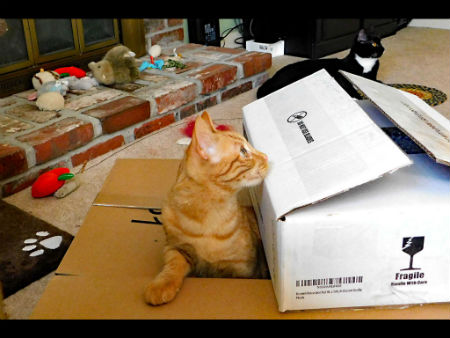 &&&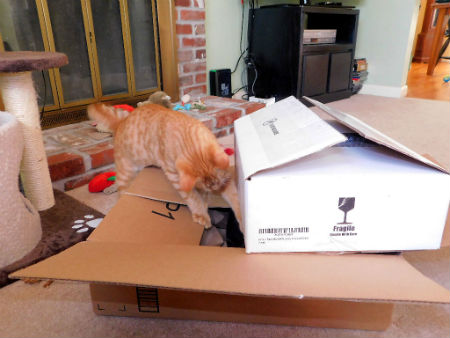 My girlfriends two rescues and a Amazon box we just opened. They love that box, it's going to be hard for her to put it out in the trash on Monday. - John

These photos demonstrate that boxes are one of the best toys ever for animals and children alike. Cute photos, thanks for sharing today.
***

Great photos and stories everyone. Thanks to the Morons who submitted the various links.
If you wish to share a story or your pet here on the Pet Thread please drop us a line at petmorons at gmail dot com.
Thanks and have a great week!!!!

posted by Misanthropic Humanitarian at
03:00 PM
|
Access Comments