« Anti-Trump Antifa Thugs Are Soon Going to Find Out What People Are Like When They Stop Being Polite and Start Being Real
|
Main
|
The Morning Report - 2/13/20 »
February 12, 2020
Wednesday Overnight Open Thread (2/12/20) Skimpy Content & Early Edition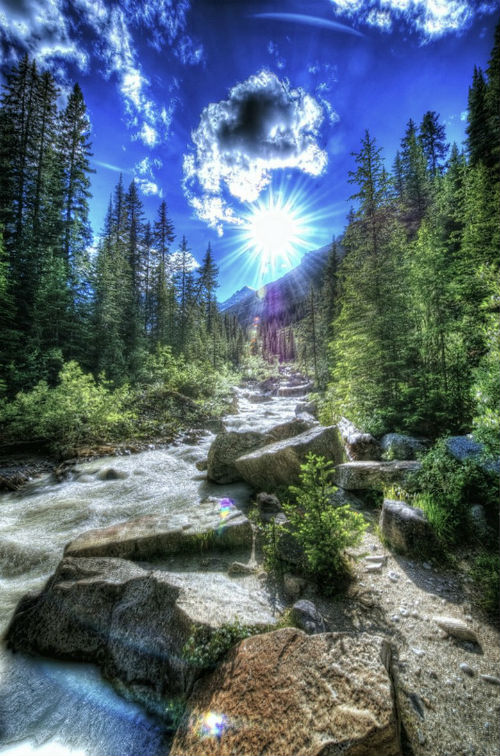 The Quotes of The Day

Quote I

We don't talk much about politics – though it is something in which I have been intricately involved, for a long time. In school he'll learn about how a bill becomes a law, how many representatives the states have, and what the United Nations is. We hope he won't find those topics too interesting – for politics is the surest way to a miserable life. Joel Hirst
Good luck Mr. Hirst.

Quote II

"There is not a climate bedwetter who is not a total hypocrite. They all claim they are worried about climate change but they don't do anything to reduce their own emissions. Not that that would make any difference anyway..."Steve Milloy

Quote III

"I dropped everything for Pam. She had almost $200k (£154k) in bills and no way to pay it so I paid it and this is the thanks I get. There's no fool like an old fool.''Jon Peters

Quote IV


"I can't breathe in underwire. I feel ridiculous. No clinic I've ever worked at or patient I've ever seen has said, 'I'm so sick, and have all of these questions, but can you cover up your titties first?"New Orleans-based epidemiology expert Gabrielle Perry
***

Men, how to strengthen your relationship with your significant other.........

***
Surprised? You got to be kidding me. Amirite?

The Central Intelligence Agency (CIA) and National Security Agency (NSA) spied on allies and enemies alike through a company they owned that made cryptography equipment, according to an explosive new report from the Washington Post and Germany's ZDF news outlet.

The Swiss-based company, Crypto AG, which was founded in the 1940s as an independent firm during World War II, struck a shady deal with the CIA in 1951, subsequently became owned by the CIA in the 1970s, and was disbanded in 2018. And many former employees of the company, most of whom apparently had no idea that Crypto AG was secretly controlled by the CIA, are not happy with the revelation.
***
As Warren Zevon once sang, "Hit Somebody". Those of us who played pond hockey can relate.
***

The perpetually offended continue to be offended. They have bitched on and off for years about the Atlanta Braves "Tomahawk Chop". Could a longstanding tradition be coming to an end?

With the Atlanta Braves set to begin spring training activities this week along with the rest of Major League Baseball, calls for the team to do away with its "tomahawk chop" have begun anew.

The controversial "chop," which came under fire during the 2019 playoffs and led to the team not distributing free foam tomahawks to fans before Game 5 of the National League Division Series as they typically do in the postseason, has drawn criticism from groups including The National Congress of American Indians (NCAI) and Cherokee Nation as well as MLB players with Native American ancestry.

Despite that, the Braves have not indicated any permanent policy change is on the way and the tomahawk chop seems like it will still take place during Atlanta's first homestand at the beginning of April.

"We stated at the end of the season that we would continue to work with the Native American community," the Braves told The Athletic in a brief statement. "Those discussions are ongoing, and we don't expect to publicly comment on those private conversations."

Native American? Sure I am. I was born here in the good old U.S.A.
***
I'm not asking. But if you want to give me a Birthday or Christmas present. I would take one of these. Size? Tell you what, just send me a gift card for it.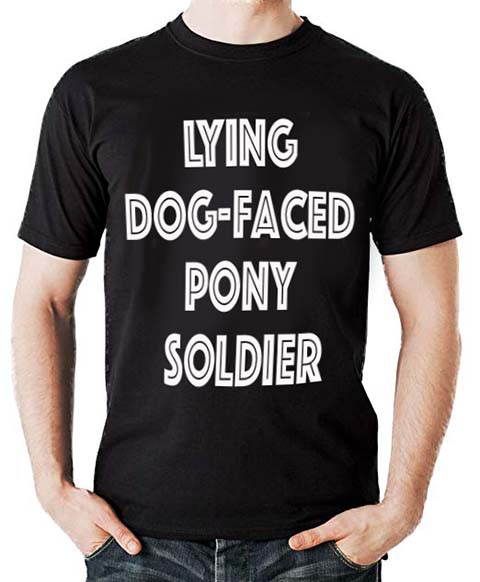 ***
Energy balls for French troops. Hell, that's an oxymoron.

Tasty homemade 'energy balls' could help French soldiers get the fuel they need
"It's an explosion of flavors!" one commando gushes.

The French armed forces are renowned the world over for their sophisticated combat rations—their version of American MREs.

Still, troops on operations, particularly special forces soldiers, will lose weight if they expend more energy than they get from the calories they ingest. So their militaries provide snacks in addition to their meal rations. But French soldiers apparently don't much like these, so instead they buy candy bars. Now imagine the state of one of these bars after it has spent a few hours stuffed into a sweaty pocket or jammed into a backpack in intense hot or cold conditions: squashed, sticky, crushed into crumbs, melted, or—on the contrary—frozen solid.
***
The ONT Musical Interlude
On this day: 12 Feb 1967
15 police officers raided Redlands the West Sussex home of The Rolling Stone Keith Richards during a weekend party. The police who were armed with a warrant issued under the dangerous drugs act took away various substances for forensic tests. George and Pattie Harrison had been at the house, but it was said that the police waited for them to leave before they raided the house in order not to bust the holder of an MBE. via this dayinmusic.com
&&&
On this day: 12 Feb 2017
American singer and musician Al Jarreau died of respiratory failure at the age of 76, just two days after announcing his retirement. During his career he received a total of seven Grammy Awards and is best known for his 1981 album Breakin' Away. He also sang the theme song of the late-1980s television series Moonlighting. via thisdayinmusic.com
***

I've been to Florida, I know there are trees there. Genius Award Winner.

Meet Jack DeBrabander.

The Michigan State University student was arrested early Saturday morning on two battery counts after allegedly urinating off the balcony of a Florida nightclub and striking two women below "in the face, mouth, head, hands, and arms."

The 20-year-old DeBrabander, cops say, was intoxicated when he "stepped to the railing" of a balcony above the 260 First club in St. Petersburg around 12:25 AM. He then "removed his penis from his pants, and proceeded to urinate on" the two victims, who were seated downstairs on a sidewalk bench.

Each of the women, criminal complaints state, was "struck in the face, mouth, head, hands, and arms" with DeBrabander's urine when they looked up to see what was hitting them. Court filings do not indicate whether either victim needed medical attention.

DeBrabander, cops noted, was "found to be intoxicated and was uncooperative with questioning." He was booked into the county jail on the misdemeanor raps, and was subsequently freed from custody after posting $1000 bond.
***

When they aren't saving basements, they are Tonight's Feel Good Story of The Day.

Idaho Firefighters Spent Their Day Shoveling Snow For Strangers

A surveillance camera on an Idaho Falls home captured firefighters performing acts of kindness after a snow storm.

The video shows an Idaho Falls ambulance parked on the street with several firefighters shoveling snow off driveways and sidewalks.

One resident was amazed at what he witnessed and sent the footage to EastIdahoNews.com.

"I actually thought my wife was the one that did it and she thought I did it," Eric Nelson said. "We didn't realize until I thanked her for it later that night and she said she thought it was me. Totally surprised."
***

Tonight's ONT has been brought to you by Valentine's Day Tips For Men.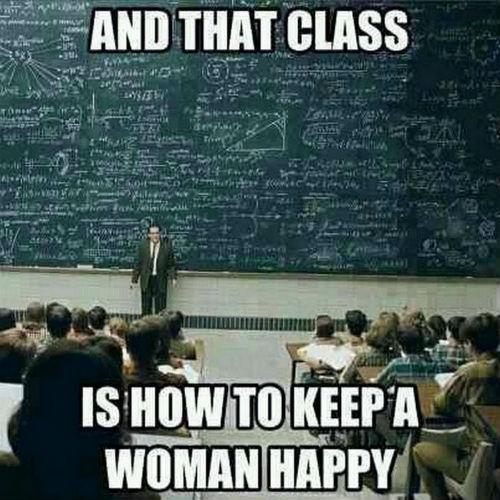 Notice: Posted with permission by the Ace Media Empire and AceCorp, LLC. Loose change, drink tokens, burner phones and the occasional uneaten box of chocolates to petmorons at gmail dot com. Lighten up Francis, all other issues to someone who is a paid compassionate professional.

posted by Misanthropic Humanitarian at
09:34 PM
|
Access Comments