« Mid-Morning Art Thread
|
Main
|
Forewoman of Roger Stone Jury Criticizes Trump In FaceBook Post;
People Discover She Has Long Been a Rabidly Anti-Trump, Anti-Republican Zealot Who Ran for Congress as a Democrat and Tweeted About Stone Before the Trial »
February 13, 2020
The Morning Rant: Minimalist Edition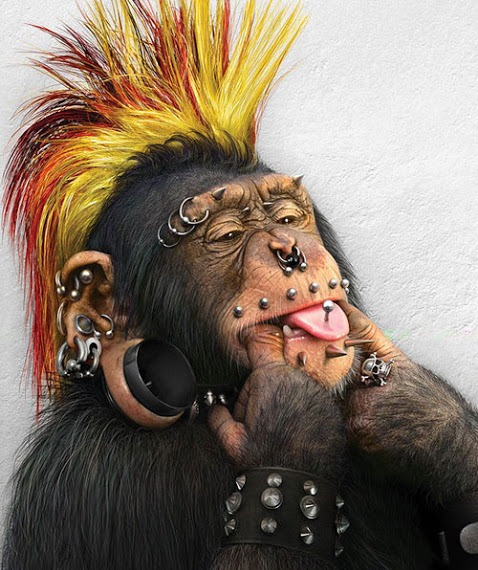 Canada, to the extent that anyone ever thinks about it, is America's hat, has a surprisingly good sniper corps, and is rapidly descending into Leftist hell, filled with a compliant, reliably progressive population that has forgotten what freedom feels like.
And what better way to demonstrate your progressive bona fides than to fête a convicted terrorist, a man who killed an American medic! It's delicious! Celebrate anti-Western terrorism and take a shot at America...all in one fell swoop.
The Standing Ovation That Canadians Gave To The Islamic Murderer Omar Khadr Tells Us That Most Canadians Have Lost The Will To Live

Omar Khadr, a scion of a "Palestinian" and Egyptian family that made a home for itself in Toronto, killed a US medic in Afghanistan. For this action he was awarded ten million dollars by the Canadian government and was called a "magnificent gentleman" by the moderator of a Q&A session following a talk that he was invited to give at Dalhousie University in Halifax, Nova Scotia. The only reason Mr. Khadr is famous and the only reason he was invited to give the talk was his and his family being members of the Al-Qaeda terror organization on whose behalf he fought against the United States and against his own country of birth and citizenship, Canada. Regardless of this fact and although Mr. Khadr in his entire life has done nothing of note other than killing an American military medic, no questions were allowed about his crime, his subsequent ten year stint at Guantanamo, or his release and the award of ten million dollars for being "wrongfully imprisoned".
It's amazing that the Left consistently approves of murder. Where have they not? Oh, I guess the Nordic socialists aren't too keen on killing, although abortion is quite popular there...But socialism invariably descends into murder.
It's too bad that Canada is as far down the slippery slope to the next socialist nightmare. They have been loyal allies of ours for a very long time, and the Canadians have a reputation for being ferocious fighters. But all things must pass, and the days of Canada being a free and independent country seem to be ending.
But we are not immune to the lunacy that is driving that descent. One of the grand dames of Hollywood was an out-and-proud cheerleader for the Vietcong and the North Vietnamese, and that hurt her career not a whit. And I recall a recent president and his ghostwriter, who seems to have gotten his start as a homegrown terrorist. The list goes on and on. Hell, how many communists and their fellow travelers did we have in government beginning in the 1920s, and continuing today? We can begin with the entire list of Democrat candidates for president!
&topic=world_news">

posted by CBD at
11:00 AM
|
Access Comments