« Congressman Lee Zeldin Demands Nancy Pelosi Step Down as Speaker; Matt Gaetz to File Ethics Charges Against Her for Destroying an Official Government Document
|
Main
|
Stupid Jerk ONT »
February 06, 2020
Shelia Jackson Lee: You Know Who's To Blame for the Vote-Counting App That Caused the Disaster In Iowa?
That's Right, You Guessed It -- RUSSIA!
I think the Russia Card is now even more maxed out than the Racism Card.
But keep dining out on it, Marxists.
Rep. Sheila Jackson Lee, a Texas Democrat, suggested during an FBI oversight hearing on Wednesday that Russia is responsible for the vote-reporting issues from Tuesday's Iowa caucuses.

"I hope that the Iowa Democrats will ask for an FBI investigation on the app," the Texas Democrat told FBI Director Christopher Wray. "I believe that Russia has been engaged in and interfering with a number of our elections dealing with the 2016 election."

Wray responded by reassuring Jackson Lee that the FBI shares her concern about Russian interference.
Of course he does.
Say, I wonder if Brian Stelter is going to do a segment on this Conspiracy Theory, or if Jake Tapper will report that she made this allegation Without Evidence.
Nah. I don't really wonder that at all.
I was just funnin' you. It was all just a simple lampoon.
Meanwhile, NBC News is blaming the fiasco on their favorite Vaguely Defined Easily Slandered Designated Villains: 4chan!
Say, wasn't there a poll about this?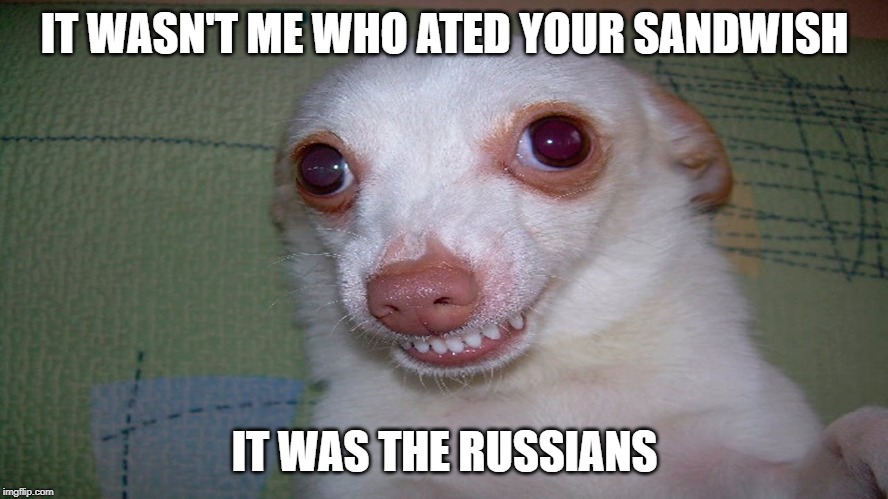 And meanwhile:
Tangentially related: Even James Carville is warning that the Democrats are driving into the Crazy Ditch and may never get back out.
Carville repeatedly suggested the Democratic Party was in danger of following the path of the Labour Party in Britain.

"Look at the British Labour Party," Carville said. "We're like talking about people voting from jail cells. Alright, we're talking about not having a border. I mean, come on people," he added.

...

Later in this clip he said, "the press corps went AOC crazy... We got to decide what we want to be. Do we want to be an ideological cult or do we want to have a majoritarian instinct to be a majority party?.. The urban core is not going to get it done. What we need is power. You understand? That's what this is about. Without power you have nothing. You just have talking points."
I like how he seems to include the media in the "we," as he chastises the media for making Crazy AOC the face of their shared party.
I guess no one's pretending any longer.

posted by Ace at
07:50 PM
|
Access Comments