« Mid-Morning Art Thread
|
Main
|
CNN Nasty: Don Lemon, Rick Wilson, and Ali Wahjat Laugh and Laugh at Trump Voters, Doing "Hick" Voices »
January 28, 2020
The Morning Rant: Minimalist Edition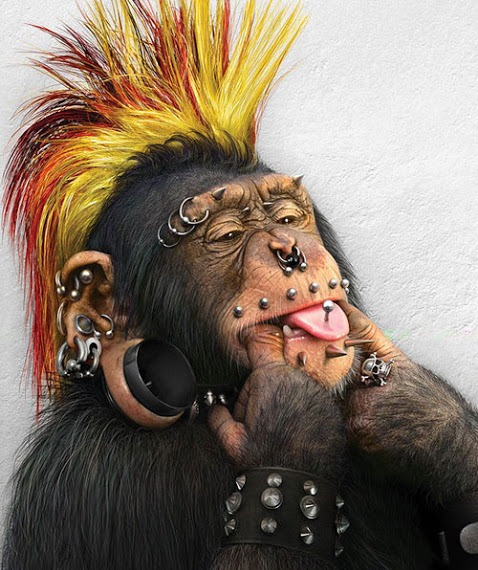 leaving the reservation is the worst thing a pet minority can do. A current example is Alan Dershowitz, who stubbornly interprets the Deep State attempts to destroy President Trump as politically motivated, and for that he is criticized as a traitor. He is used to the vitriol, because as a leftist academic he supported Israel's right to exist (what a weird construction that is!), and that is anathema to the conventional wisdom of the academy.
But I think the most important example is Clarence Thomas. A principled originalist, an independent thinker, a fine jurist and a Black man. One of these things is beyond the pale. That he dares to be his own man and refuses to define himself according to the playbook of the identity-politics obsessed progressive movement in America made him the biggest target of his generation.
J.J. Sefton recently reviewed the upcoming documentary called Created Equal: Clarence Thomas In His Own Words, which premiers in a few days. The left and Hollywood revels in hagiographic portrayals of their heroes...abortionists, mass murderers, communists, etc. But a sensitive portrayal of a staunch defender of our Constitution and our country is a rare bird indeed.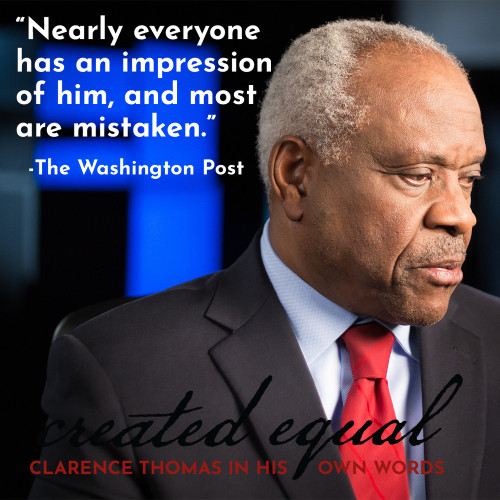 It's a limited release, but if at all possible, watch this documentary in a theater, and show the liberal elites that Justice Thomas has the support of the American people.
And...does anyone else get the sense that he is a nice guy? Serious without a doubt, but well grounded and content. Who would you rather have a beer with...Clarence Thomas or RBG or Kagen or Breyer?
[New trailer below the fold]
&topic=world_news">

posted by CBD at
11:00 AM
|
Access Comments