« Saturday Evening Movie Thread 01-25-2020 [Hosted By: Moviegique]
|
Main
|
EMT 01/26/20 »
January 25, 2020
Saturday Overnight Open Thread (1/25/20)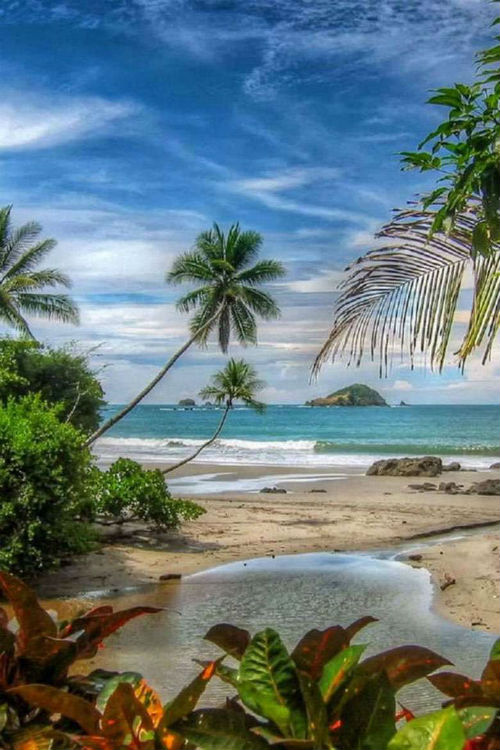 ***
The Saturday Night Joke
An older couple decides to retire for the evening. The husband was almost asleep as his head hit his pillow, but his wife felt a little romantic and wanted to talk.

She says, "You know, when we were courting, you liked to hold my hand".

Wearily, he reaches across and holds her hand for a few seconds, and then tries to get back to sleep.

A few moments later she says, "After that, you used to kiss me softly".

Mildly irritated, he turns over and gives her a peck on the cheek and again settles down for the night.

Thirty seconds later she says, "Then after that, you used to bite me lightly on my neck".

Angrily, he throws back the bed covers and gets out of bed.

"Where are you going?" she asks.

"To get my teeth!"
***

'A young Moron in training.' I don't disagree. H/T Hank Curmudgeon.
***
You can't fool Mother Nature. And you can't fool the IRS.I guess if you're going to be a crook, go big or stay home.

TAMPA — As another tax season gets underway, Ramon Christopher Blanchett learned that it doesn't pay to mess with the Internal Revenue Service.

U.S. District Judge James S. Moody Jr. sentenced the 29-year-old Tampa man on Thursday to 34 months in prison for filing a false return that netted him a $980,000 refund on income of less than $19,000. The penalty was near the top of the sentencing guidelines and reflected "the seriousness of your conduct,'' Moody told him.

Three years ago, Blanchett electronically filed his 2016 return with a W-2 from a Tampa nursing home that included false information about his wages and the amount of taxes withheld. The IRS sent him the whopping refund, which he deposited into a SunTrust account. The bank held on to the money for a full year but then issued a check to Blanchett in 2018. He spent $51,117 on a Lexus before the IRS realized its mistake and began forfeiture proceedings to get back the money.
***

Hip, hip hooray for third world countries. And this my friends is one of the reasons you get f*cking killer viruses floating around the globe.

An Asian man has been filmed dipping a live baby mouse into a bowl of sauce before eating it.

The disgusting footage showed the man picking up a baby mouse with chopsticks before calmly devouring the squeaking rodent that was still moving.

The revolting meal, which was accompanied by a plate of tomatoes, is reportedly considered a delicacy in the Guangdong province of southeast China.
***

Some of you may know that I had a Twitter account and was bounced off of it for being "hateful". Me, hateful? If I had an Instgram account I would probably be bounced off that.

Catalin Onc and Elena Engelhardt run an Instagram account called Another Beautiful Day Official. In June, they decided they wanted their next beautiful day to be funded by their followers, and started a GoFundMe for about 10k Euros to support their cycling trip through Africa. The pair have been criticized for the financial support they receive from Onc's mother, who works two jobs. In response to the criticism they've received, they said:


"Some will just tell us to get jobs, like everyone else and stop begging. But when you have the impact we do on others' life, getting a job is not an option. We could model and make fast money, but we don't want to advertise consumerism. A normal job at this point would be detrimental."

Influencers? Lord help us all. Pretty please. Amen.
***

Some of you will get this. Others won't. The joy of geography.

***
Are you a Ghost Busters fan? Bill Murray says he's coming back.

Bill Murray is famously a tough man to get a hold of. He's not one of those actors with an agent pestering him with calls about work; what he has is a voicemail only an elite few know about, and which he rarely checks. He's missed out on big roles, those he's wanted and those he hasn't. So perhaps this is a bit of a surprise: He's officially set to return as Peter Venkman, one of the four heroes of the original two Ghostbusters, in the reboot/sequel Ghostbusters: Afterlife.

The scoop was scored by Vanity Fair, who got the news from the horse's mouth. While speaking to the publication, Murray confirmed he'd be joining fellow stars Dan Aykroyd and Ernie Hudson, themselves back as fellow 'busters Ray Stantz and Winston Zeddemore. Sadly, Harold Ramis, aka Egon Spengler, passed away in 2014.
***

I don't think this would work with my driveway. Would it works with yours?

***

Look who is settling down in Canada.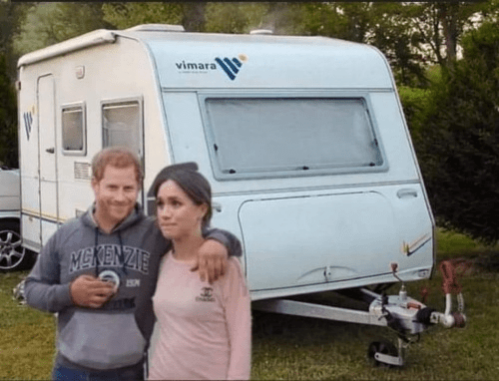 ***

The ONT regularly pokes at law enforcement officials. This story gives new meaning to Protect and Serve.

K9 bites cow, deputy stuns dog, cow charges deputy in wild event
***
You may or may not know my favorite NFL team is the Green Bay Packers. Another reason I'm rooting for KC. Patrick Mahomes is a down to earth young man.

Kansas City Chiefs quarterback Patrick Mahomes came under fire on social media over his old tweets about the George Zimmerman and Trayvon Martin case and his apparent support for law enforcement.

The tweets surfaced prior to the AFC Championship game between the Chiefs and the Tennessee Titans. The old social media posts appeared to show Mahomes and his former high school football teammate talking back-and-forth about the case and the trial, Fox News reported.

The pro-law enforcement quarterback was initially being hit on Twitter for his alleged support of Zimmerman, who was cleared of all charges in the highly controversial 2013 shooting of Martin.
***

You too can identify an animal by its poop. Well, at least eleven of them. No shit.

A lot of things will lie to you in your life, but not poop. Close examination of animal scat will help you identify not only the species but how recently the animal was there, its sex, what it ate, and even where it might be going.

Below is everything you should know (and possibly more than you want to know) about 11 common critters in the US. So grab a stick, and let's poke some poop.
***
The ONT Musical Interlude
I missed this musical, did you?

Gaddafi: A Living Myth
With Libya in the news, perhaps it's time to revisit Gaddafi: A Living Myth, the 2006 opera that was billed as an "all singing, all dancing, free-spirited version of the Dictator's life."
&&&
***

Flying isn't hard. Landing is. Just ask this Genius Award Winner.H/T Hank Curmudgeon

Authorities are investigating after a California man died after hurtling about 400 feet across a river in his car after being pursued by police. David Callahan, 58, of Fresno hit an embankment of the San Joaquin River, launched into the air and landed on the opposite bank on Monday, Fresno Police Sgt. Bob Reynolds told CBS affiliate KGPE-TV.
***

Tonight's ONT has been brought to you by Signs.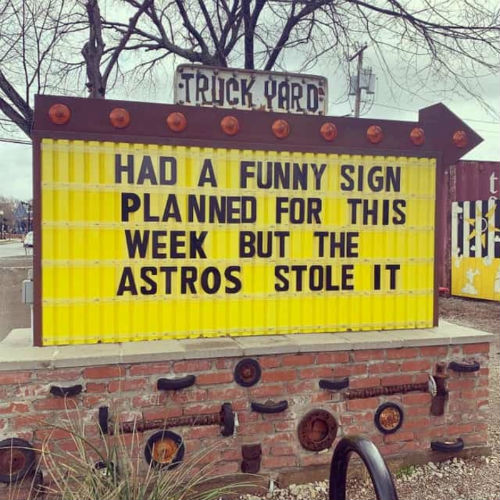 Notice: Posted with permission from the skeletal crew of the Ace Media Empire and AceCorp, LLC.

posted by Misanthropic Humanitarian at
10:00 PM
|
Access Comments