« Mid-Morning Art Thread: Postmodernism Is Dead. It's The Remodern Era. [Richard Bledsoe*]
|
Main
|
Paul Sperry: Eric Ciaramella Openly Schemed With Fellow Joe Biden Holdover to "Take the President Out," From the Very Moment They Were Briefed on Trump's "America First" Foreign Policy »
January 22, 2020
The Morning Rant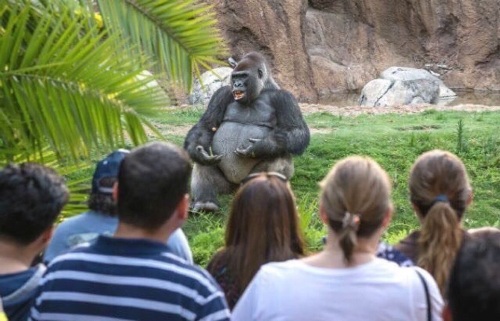 "
As I ranted on Monday
, with Pelosi walking around in an impeachment skin and demanding respect, she doesn't seem to know (or care) that her fellow Democrats haven't impeached Trump. Instead, they've impeached impeachment.
"The Democrats have completely diluted 'impeachment' down to nothing. It's not going to be Trump's presidency that has an asterisk, it will be impeachment itself.
"Remember this, next time they try to pretend they were "prayerfully" or "reluctantly" impeaching Donald Trump. They weren't.
"It's just like the Iran deal. There was never any deal. There was no vote in the Senate, no treaty produced, Iran didn't sign anything. It was just the Obama administration trying to appease the crazed mullahs. They wanted an agreement with the force of a treaty even though one was never signed. Because that requires hard work and a Senate vote.
"Just like an actual impeachment trial requires actual crimes, actual evidence, and actual witnesses, none of which the Democrats actually have. With this trifecta of suck the only thing they've got going for them, their strategy appears to be simply demanding that the impeachment be settled by a summary judgement and a complete restoration of the status quo ante, i.e. Trump gone, and a return to the unquestioned comfortable corruption, incompetence without consequence, and inexorable march toward some sort of shabby socialism and a diminished America where prices are high, gains are low, and Jim Acosta is taken seriously as a journalist."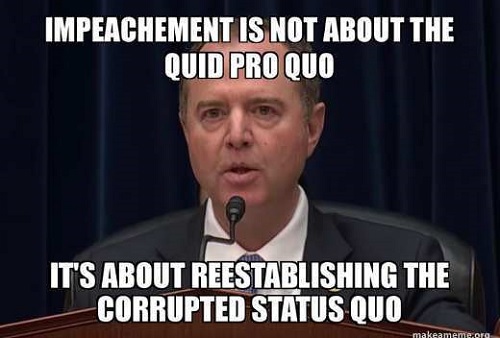 Smartest Guy In The Room Beclowns Self, Doubles Down: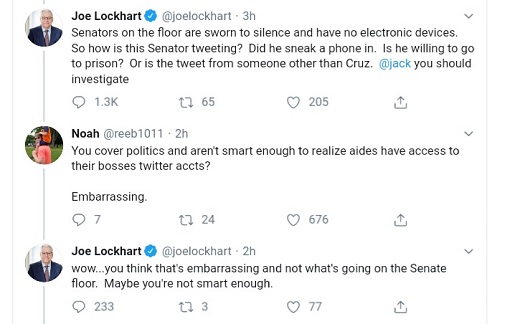 Compare & Contrast: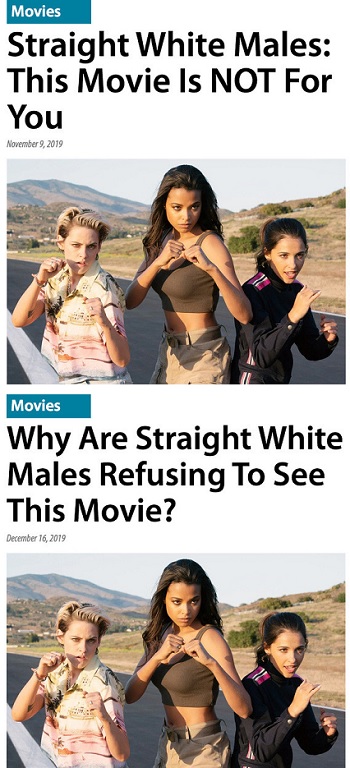 Early Candidate, Dumbest Tweet of the Year, 2020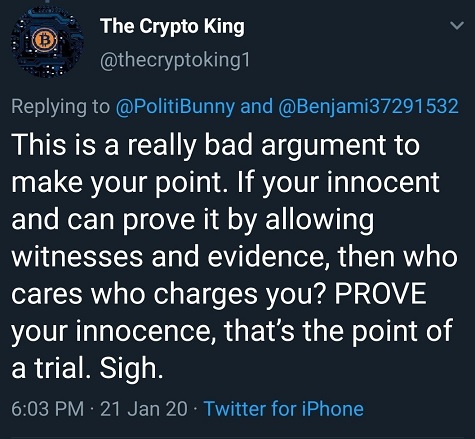 Dumbness level = 825 millikohns


Who Dis: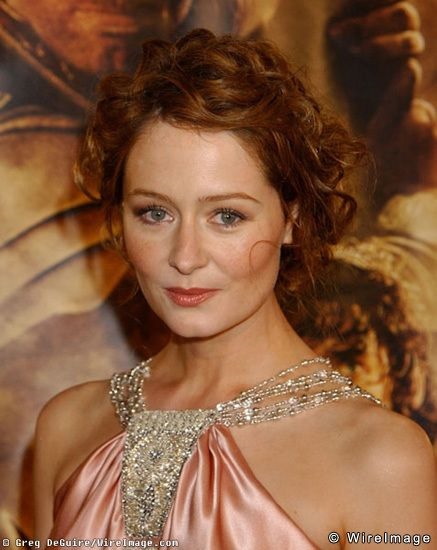 Photo 2
Photo 3
Photo 4
Photo 5
Photo 6


For the 'Ettes: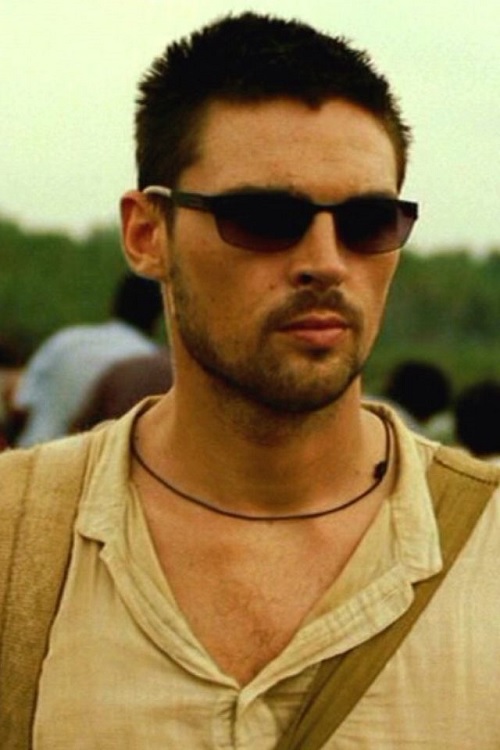 Photo 2
Photo 3
Photo 4
Photo 5


Monday's Celebs: Most everyone recognized British actor Basil Rathbone, and when I went looking for a female celeb to pair him with, I found Sigrid Gurie, whom I had never heard of before. But they were together in the movie The Adventures of Marco Polo (1938).


AoSHQ Weekly Prayer List
For submission guidelines and other relevant info, please contact FenelonSpoke, who is managing the prayer list. You can contact her at
fenelon direction 18 circle 'a' gmail dot com
(All one word, no spaces)
If you see a prayer request posted in a thread comment, feel free to copy and paste it and e-mail it to her.
Keep calm and pray on. Thank you for your prayers.
Praises:

Yudhishthira's Dice and girlfriend had their baby. Baby is small, 4 lbs., but can breathe on her own. (YD thanks people for prayers) Will be in NIC for at least another month. Prayers for healing and strength for baby and mom and continued wisdom for doctors.

Bye Gone's daughter, Addie, had brain surgery for tumor. Surgery was a success, a miracle, praise God. Out of the hospital last Thursday coming home from Johns Hopkins. Bye Gone thanks everyone for their prayers.


Prayer and continuing prayer requests:

DB Cooper-Having intestinal surgery Thursday, Prayer for a successful treatment and recovery.

Fenelon's organist has boot after having broken ankle. Doing better but needs continued healing so she can give glory to God through her music.

Witch Doctor, prayers for continued healing from depression and suicidal ideation.

Jean, friend of Lady L, has mantle cell lymphoma, which has become active and is difficult to treat. Prayers for healing and wisdom and skill for doctors.

Allison, mid 30's, new mom, had stroke, needs healing.

Baby Elijah, son of notsothoreau's co-worker, is on oxygen support in ICU. If breathing doesn't get better may have to put oxygen tube in his lungs, other son Tylor, was running night fevers and throwing up and may need to be on oxygen as well. Both has asthma. Prayers for healing.

Horus Hearsay, needs healing and pain removal for 2 herniated discs.

Michelle's son Ian recovering, after a bad accident. Need for stents to hold. Still having nightmares. Doing much better but needs more healing and ability to sleep peacefully. Needs recovery from PTSD for being in ICU so long. Also, mom needs healing for high blood pressure and issues with peripheral pain.

Baldy's mom in hospital with bleeding. May have to have colon removed.

Barbara, Fenelon's congregant, needs healing from recurrent cancer


Military Issues:

Prayer for safety of troops in Middle East.

Jane Doh's husband's office manager and friend, Theresa, single mom. Her son was deployed to Middle East and she is frantic.


Job Requests and Financial Issues:

Ralph has new baby daughter but was downsized from job. Is getting a BA in business but needs job so he can support his girl or a financial blessing for school.

Hrothgar, sister-in-law is in serious debt, but H. cannot bail her out, but worries about her health and living conditons. He needs wisdom and strength as he deals with these matters ethically and practically.

Kallisto needs a job.

Insomniac needs a job.

Donna&&&& was having job interviews.

And anyone else who is looking for a job and needs prayer.


Requests for continued prayers:

12/8-MyLifeisInsanity- Caring for mom with dementia, Husband had non cancerous tumor in brain and having seizures . Prayers for healing from radiation, graceful acceptance of medical situation, clear path through financial questions and difficulties after losing job as a semi driver of 25 years. Boss has been very nice and husband has another lesser paying job, but has to make a decision about retiring, looking into disability or staying with company at another position. Prayers for strength for MLIS too.

12/8 Chavez the hugo- Wife blew out knee. Continued healing

12/8 Cheribebe-Has cancer, is also caring for elderly mother just diagnosed with cancer and dad who is also ill. Needs spiritual uplift and healing

12/8 MAB asked for prayers former co-worker who is a recovering addict. He was just laid off. Need recovery and new job.

12/8 Sock_rat_eez-Colonoscapy continued recovery from surgery

12/8 McKinley B, 5 month old baby diagnosed with brain cancer, needs healing

12/18 Prayers for family for comfort and strength for rhenninginTX, uncle died, prayers for comfort and strength for family.

1/1 Lizzie's son has appointment with cardiologist this week. Blood oxygen stats being down, so he may need major heart surgery. Prayers for skill and wisdom for doctors and complete healing.

1/16 ibguy's mother in law was still recovering from car accident. Recently took a turn for the worse. Prayers for healing.

1/17 Lady L reports that SlapWeasel doesn't have cancer (Fenelon says: "That was my error; Sorry"), but is in need of a liver transplant and was probably going into the hospital Monday of this week for liver disease. He is also caring for parents, both of whom have health and senility issues. Would like prayers for brother and parents too please

1/20 Vn Redleg after prostate surgery is entering 5th of 8 weeks of radiation therapy on pelvic bed to reach lymph node cancer. Next has Lupron shot and next PSA blood test February 6. He thanks everybody for their prayers.

1/20 Agitator's fishing buddy of 35 years died on operating table. Prayers for comfort for family and friends.

1/22-Sunny Dee was being induced this morning to have a caesarian section. Prayers for baby and mom and husband looking after their toddler.


Other ongoing prayer needs:

-OldDog'sinMo's wife for healing from cancer,

-For Laura who has metastastic breast cancer and told she has 3 years to live.

-USNTakin and wife-he asked particularly that she have relief from pain, but strength and relief from pain for both of them.

-Pooky and Pooky's girl have had a major setback in the process to become adoptive parents. Pooky's former therapist refused to sign the recommendation form, and now their social worker wants them to withdraw from the program. They ask for prayers as they try to figure out how to move forward.

-ibguy requests prayers for healing for Jenna, the daughter of a friend and colleague, a wonderful young mother with a very serious case of MS.

-ibguy also requests prayers for healing and a return to childhood for Elena, the grand-niece of a co-worker. Elena is a 2 ½ year old girl with serious cancer/tumor, who has been in a hospital most of her life.

Wednesdays are days in which mothers in the horde and anyone else says special prayers for children of horde members. Please include the grandchildren as well.
Please note: Prayer requests are generally removed after five weeks or so unless we receive an update.
This in NOT because we don't care; It's simply because of lack of space. Updates as well as thanks for answered prayer and new prayer requests are always welcome. Please feel free to copy requests which you see on the board and send them to FenelonDirection18 at gmail dot com. I won't know unless someone tells me! Thank you and God bless!
Please remember the Prayer of St. Francis:
http://www.prayerguide.org.uk/stfrancis.htm


Today's Edition Of The Morning Rant Is Brought To You By Potstickers: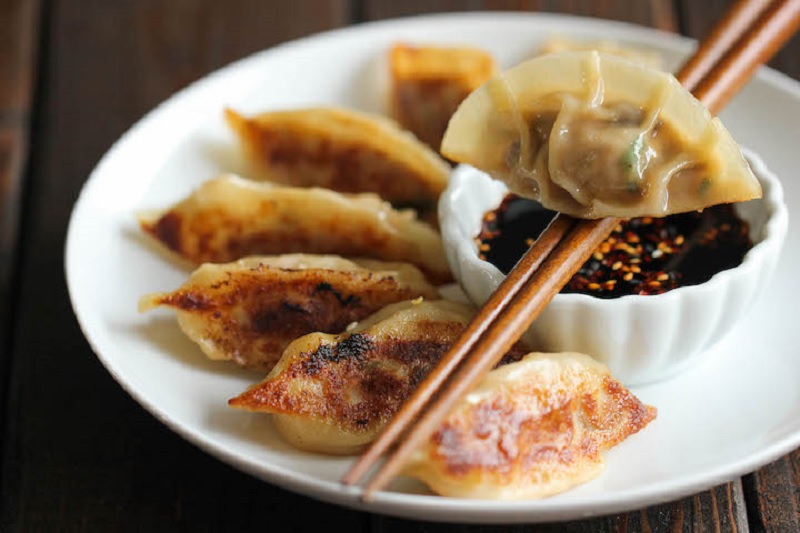 (click for enlarged potstickers)
Potstickers recipe here.

posted by OregonMuse at
11:17 AM
|
Access Comments