« EMT 01/19/20
|
Main
|
The Conservative Three-Legged Stool: What is "National Defense" Nowadays?
[BUCK THROCKMORTON] »
January 19, 2020
Sunday Morning Book Thread 01-19-2020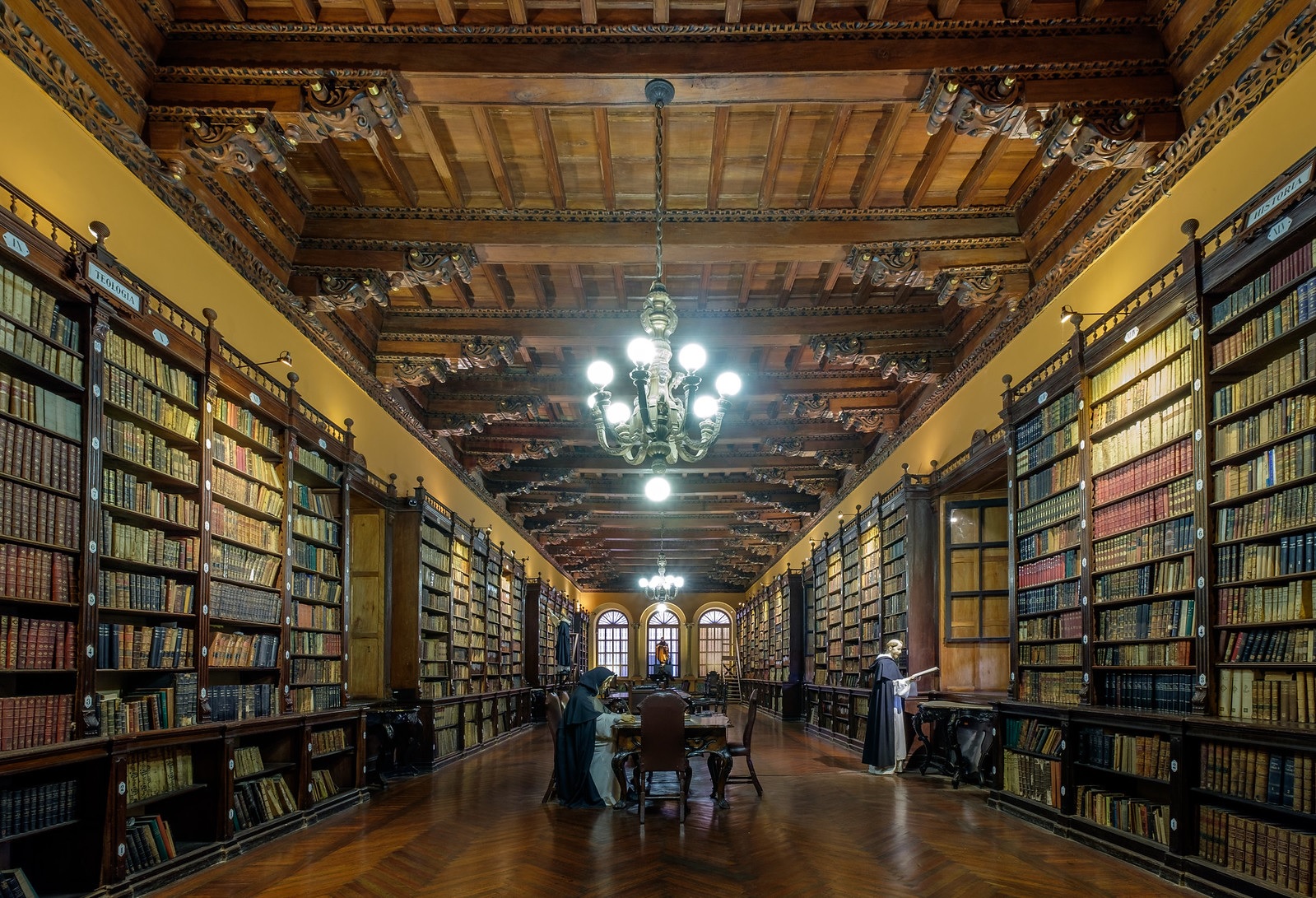 Library of the Convent of Santo Domingo, Lima, Peru

Good morning to all you 'rons, 'ettes, lurkers, and lurkettes, wine moms, frat bros, crétins sans pantalon (who are technically breaking the rules), the shabby, the crabby, the flabby, the grabby, and the rest of the Democratic presidential candidates. Welcome once again to the stately, prestigious, internationally acclaimed and high-class Sunday Morning Book Thread, a weekly compendium of reviews, observations, snark, witty repartee, hilarious bon mots, and a continuing conversation on books, reading, spending way too much money on books, writing books, and publishing books by escaped oafs and oafettes who follow words with their fingers and whose lips move as they read. Unlike other AoSHQ comment threads, the Sunday Morning Book Thread is so hoity-toity, pants are required. Even if it's these pants, whose appearance is not in least enhanced by the installation of a portable camel-toe.


Pic Note:
The nuns have amassed quite a stockpile of books:
The Library of the Convent has around 25,000 books, among them several bibliographical collections of great value. Many of these texts pre-date the arrival of the Spanish in South America. One of the library's highlights is an edition of the Holy Bible that dates back to 1571.

The library contains the oldest books that the Dominicans used.
Many fine libraries in South America.
"I declare after all there is no enjoyment like reading! How much sooner one tires of any thing than of a book! -- When I have a house of my own, I shall be miserable if I have not an excellent library."
--Jane Austen, Pride and Prejudice.

It Pays To Increase Your Word Power®


Changing A Culture
Whenever a bunch of humans try to do something together, there's usually trouble. Friction between group members can derail the entire project. This can happen in a family, or a company, or school, or a church, or the military. Entire cultures of failure can be set up, and they're frightfully difficult to change.
So what can be done?
Well, as an example, a Navy guy managed to do it, according to this glowing review of the book, Turn the Ship Around!: A True Story of Turning Followers into Leaders, a book which
...tells the story of David Marquet, newly-elevated commander of the worst-performing nuclear submarine in the US Navy. It was considered a basket case, and he was given it at the last moment, meaning his previous year's meticulous preparation (for another ship) was for nought. He was under-prepared, and the odds were against him.

Within a year he'd turned it round to be the best-performing, with the staff going on to bigger and better things, and the ship sustaining its newly-acquired status.
According to the Amazon blurb, this was the final straw:
Marquet acted like any other captain until, one day, he unknowingly gave an impossible order, and his crew tried to follow it anyway. When he asked why the order wasn't challenged, the answer was "Because you told me to." Marquet realized he was leading in a culture of followers, and they were all in danger unless they fundamentally changed the way they did things. That's when Marquet took matters into his own hands and pushed for leadership at every level.
You should read the entire review, which is quite comprehensive and thorough. The reviewer especially appreciates that the advice given is down-to-earth and very practical, not just blue-sky theorizing. You're not left thinking, 'OK, but how does this apply to my situation?'
No matter your business or position, you can apply Marquet's radical guidelines to turn your own ship around. The payoff: a workplace where everyone around you is taking responsibility for their actions, where people are healthier and happier, where everyone is a leader.
The Kindle edition is a whopping $16.99, slightly higher than the hardcover and paperback editions.


They Don't Publish Books Like This Any More: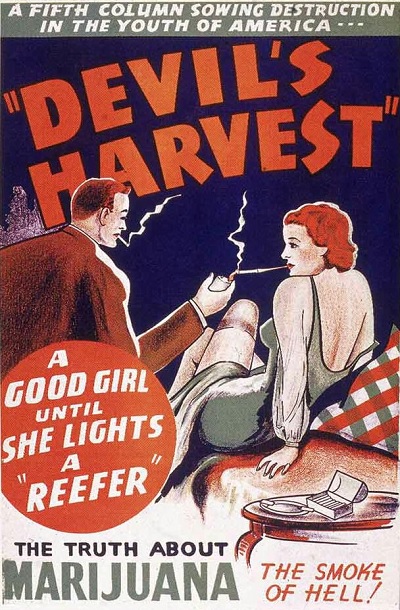 Moron Recommendations
33 I've been reading "Travels with Herodotus" and "Imperium" by Kapuscinski. Thanks again for recommending this author. I am also expecting delivery of three more of his works this week. I wish Imperium in particular would experience a big revival as it so well written and takes on the USSR that Sanders and his putrid ilk of would be totalitarians love so well and wish to replicate. I don't see many people devouring Solzhenitsyn or Conquest, but Kapuscinski would be accessible to most.

Posted by: CN at January 12, 2020 09:13 AM (U7k5w)
So let's take a look at Imperium:
[I]n Imperium, Kapuscinski gives us...a personal, brilliantly detailed exploration of the almost unfathomably complex Soviet empire in our time.

He begins with his own childhood memories of the postwar Soviet occupation of Pinsk, in what was then Poland's eastern frontier ("something dreadful and incomprehensible...in this world that I enter at seven years of age"), and takes us up to 1967, when, as a journalist just starting out, he traveled across a snow-covered and desolate Siberia, and through the Soviet Union's seven southern and Central Asian republics, territories whose individual histories, cultures, and religions he found thriving even within the "stiff, rigorous corset of Soviet power."

Between 1989 and 1991, Kapuscinski made a series of extended journeys through the disintegrating Soviet empire, and his account of these forms the heart of the book. Bypassing official institutions and itineraries, he traversed the Soviet territory alone, from the border of Poland to the site of the most infamous gulags in far-eastern Siberia (where "nature pals it up with the executioner"), from above the Arctic Circle to the edge of Afghanistan, visiting dozens of cities and towns and outposts, traveling more than 40,000 miles, venturing into the individual lives of men, women, and children in order to understand the collapsing but still various larger life of the empire.
This reminds me of British journalist Malcolm Muggeridge, who did the same sort of thing back in the 1930s. That is, not content with the party line he was being fed, he managed to escape whatever surveillance he was under and went to Ukraine to see the famine for himself. And his first-hand account was actual journalism, the reporting that Walter Duranty just wouldn't do.
Imperium sounds like an interesting book. The Kindle edition sells for $12.99.
___________
I recall Michener being a big thing growing up, I didn't know anyone whose parents didn't have a copy of Hawaii or Centennial on the well crafted shelves.

Posted by: CN at January 12, 2020 09:29 AM (U7k5w)
Michener knows how to spin a great yarn. Tears ago, back when I was in high school, I participated in a Christmas gift exchange among friends who knew I read voraciously, so the guy who drew my name went to the local liquor store/smoke shop and found the biggest, fattest book he could find in their revolving paperback book rack, and it turned to be James Michener's The Source. He knew absolutely nothing about it, but it was really big, so that's why he chose it. He meant it as sort of a gag gift, but I really liked it.
In his signature style of grand storytelling, James A. Michener transports us back thousands of years to the Holy Land. Through the discoveries of modern archaeologists excavating the site of Tell Makor, Michener vividly re-creates life in an ancient city and traces the profound history of the Jewish people—from the persecution of the early Hebrews, the rise of Christianity, and the Crusades to the founding of Israel and the modern conflict in the Middle East.
This (fictitious) archeological dig is divided into chronological layers, and the team finds an artifact on each level, which becomes the basis for each chapter in the book, with its own characters and conflicts. It was a very entertaining page-turner.
But that wasn't the first time I had read a Michener book.
The first time was a few years before that, when I was in seventh or eighth grade. Via my school's Scholastic Book Service, I was able to get a copy of The Bridge At Andau, which is one of his non-fiction books. It is his own first-hand account of the Soviet Union's brutal repression of the 1956 Hungarian Revolution. This was the first time in my life I became acquainted with the horrendous evil of the USSR commie thug regime -- and the amazing resiliency of its victims, and what impossible hardships they were willing to endure to fight or flee from it. I very much recommend it.
___________
85...I'm reading "The Ice Diaries: The True Story of One of Mankind's Greatest Adventures" by Captain William R. Anderson, about the secret Cold War mission of the USS Nautilus to travel under the arctic ice cap.

I knew there would be a "my horrible first meeting with Rickover" story in it...

Posted by: All Hail Eris, She-Wolf of the 'Ettes 'Ettes at January 12, 2020 09:37 AM (Dc2NZ)
You can read the Rickover story in Eris' original comment #85 in last week's book thread. In the meantime, here is the Amazon blurb for The Ice Diaries: The True Story of One of Mankind's Greatest Adventures:
The Ice Diaries tells the incredible true story of Captain William R. Anderson and his crew's harrowing top-secret mission aboard the USS Nautilus, the world's first nuclear-powered submarine. Bristling with newly classified, never-before-published information and photos from the captain's personal collection, The Ice Diaries takes readers on a dangerous journey beneath the vast, unexplored Arctic ice cap during the height of the Cold War.

Few maritime exploits in history have so startled the world as the silent, secret transpolar voyage of the U.S. Navy's nuclear submarine Nautilus, and none since the age of Columbus and Vasco da Gama has opened, in one bold stroke, so vast and forbidding an area of the seas.
The Kindle edition sells for a reasonable $7.99.
The co-author of this book, Don Keith, has written a whole lotta books, both fiction and non-fiction, about submarine warfare that some of you morons might want to peruse.
___________
Last week, Mrs. Peel asked about the Clan of the Cave Bear books, and the responses from the Horde ranged from "ok" to "ugh". I did notice this:
For better historical fiction, I recommend Gary Jenning's Aztec series.

Posted by: GnuBreed at January 12, 2020 09:58 AM (Z4rgH)
Never heard of this author, so off to Amazon I went and the here is the blurb for the first book of the series, Aztec:
Told in the words of one of the most robust and memorable characters in modern fiction, Mixtli-Dark Cloud, Aztec reveals the very depths of Aztec civilization from the peak and feather-banner splendor of the Aztec Capital of Tenochtitlan to the arrival of Hernán Cortás and his conquistadores, and their destruction of the Aztec empire. The story of Mixtli is the story of the Aztecs themselves---a compelling, epic tale of heroic dignity and a colossal civilization's rise and fall.
The Kindle edition of Aztec is $9.99, but at nearly 800 pages, that's a lot of reading.
Other titles in the series include Aztec Autumn and Aztec Blood.
___________


Who Dis: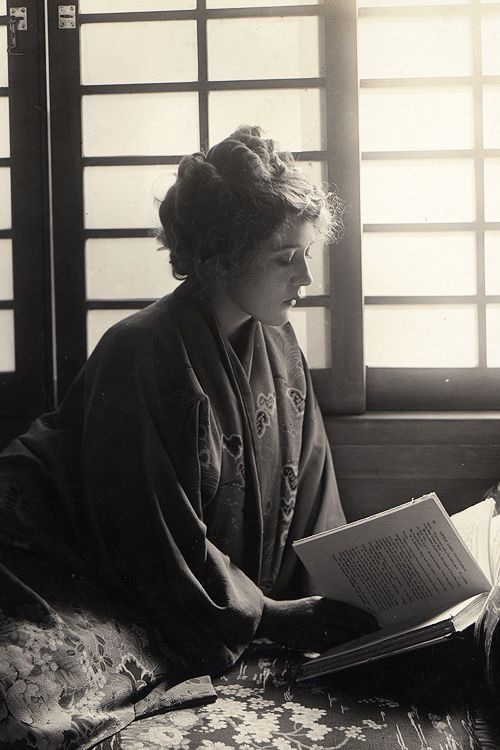 Last week's 'who dis' was
Queen Elizabeth the Second, by the Grace of God Queen of this Realm and of Her other Realms and Territories, Head of the Commonwealth, Defender of the Faith.
Also, Princess Anne.
___________

So that's all for this week. As always, book thread tips, suggestions, bribes, insults, threats, ugly pants pics and moron library submissions may be sent to OregonMuse, Proprietor, AoSHQ Book Thread, at the book thread e-mail address: aoshqbookthread, followed by the 'at' sign, and then 'G' mail, and then dot cee oh emm.
What have you all been reading this week? Hopefully something good, because, as you all know, life is too short to be reading lousy books.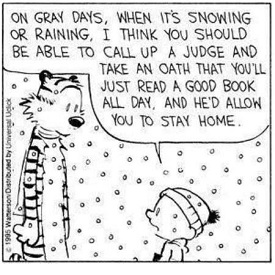 posted by OregonMuse at
09:00 AM
|
Access Comments