« Monday Overnight Open Thread (12/30/19)
|
Main
|
Mid-Morning Art Thread »
December 31, 2019
The Morning Report - 12/31/19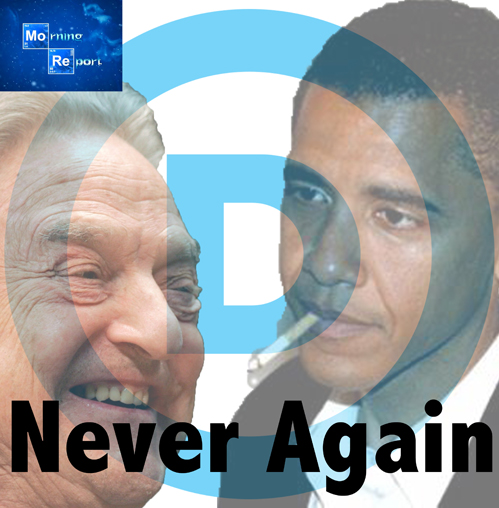 Good morning kids. Tuesday and on this New Year's Eve we're still dealing with the fallout over two in an ever-growing slew of anti-Semitic attacks in of all places what historically was the safest haven for Jews in the world, New York City. But since the Democrat Party has molted its camouflage and its true colors of anti-Judeo-Christianity are now out in glorious red, white and black (hint-hint), so too has the world changed, for the worse, for Jews of the non-apostate variety and other living, feeling, intelligent creatures.
As more and more information is coming to light on these particular incidents as well as the Texas church shooter, the more the Democrat-Media Complex is attempting to either cover up what they can and spin what they can't. Let's see what they'll make of the following. First, acting DHS chief Ken Cuccinelli says that this human skidmark is the son of an illegal alien who received amnesty in 1986 courtesy of one of Ronald Reagan's biggest blunders, backing Simpson-Mazzoli Amnesty. I guess America's values of peace, tolerance and live-and-let-live really took hold as a result of fine parental upbringing and a public school education, didn't it? Maybe not considering he's been arrested seven times (just as he was turning his life around too!) yet never really saw much from the inside of a prison. But we do know that he did keep a diary filled with pages and pages of mash notes to Hitler and Joo-hatred. Let's see if we can get Brian Ross to dig up this guy's Tea Party affiliation.
Meanwhile, in good old Brooklyn USA, the walking cancer who enjoys sucker-punching Jewish women and yelling verses of the Horst Wessel Song in Ebonics who was arrested yet again this weekend was released yet again. And Andrew Cuomo and De Bolshevik have the unmitigated temerity to blame all of this on President Trump and those who support him?! Honestly, in the wake of all of this, I cannot imagine how anyone who has even the slightest scintilla of yiddishkeit whatever their politics may be who is not alarmed by what the hell is going on in New York and more broadly, in the Democrat Party from top to bottom. Then again, Jews who still vote Democrat in the face of all of this and the weight of history regarding the Left are indeed apostates, per the late Rabbi Meir Kahane pbuh.
Elsewhere, Daniel Greenfield takes an in-depth look at the source of much of this, both in terms of finance and worldview, as well as the laughable attacks on those who criticize Nazi collaborator George Soros as anti-Semites, long-time New York Democrat Assemblyman and orthodox Jew Dov Hikind is blasting De Bolshevik, as he has been for several years now over his complete, and IMHO willful tone deafness to this. The orthodox Jewish community is sizable. How much of a threat to Democrat control over NYC is debatable, but I doubt they will be a solid lock for Democrats ever again. Great One Mark Levin is dead right in casting the blame as the worst anti-Semitic president on Obama, while there was radio silence on all of this from the so-called "Squad," Rancida Taliban suddenly opened her blow hole to sound off. She blasted Israel for Jim Crow laws or something. Meanwhile, back over the river in the suburb of Florham Park, NJ, a public menorah was vandalized. As the link states, if you as a Jew or for that matter any other decent citizen are alarmed by all of this, arm yourself. And if you live in an anti-Constitutional hell-hole that makes it expensive and difficult, the phrase "by any means necessary" is one that all things considered I would not in this case disagree with.
OFFICIAL DEMOCRAT PARTY-ENDORSED ANTI-SEMITISM
My wishes for you all for a happy, healthy, safe and prosperous new year ahead.
NOTE: The opinions expressed in some links may or may not reflect my own. I include them because of their relevance to the discussion of a particular issue.
ALSO: The Morning Report is cross-posted at CutJibNewsletter.com if you want to continue the conversation all day.
Follow us on Twitter: @CutJibNews


posted by at
07:28 AM
|
Access Comments