« Open Thread: Fireworks Displays From Around the World
|
Main
|
The Morning Report - 1/1/20 »
December 31, 2019
New Year's Eve Overnight Open Thread (12/31/19)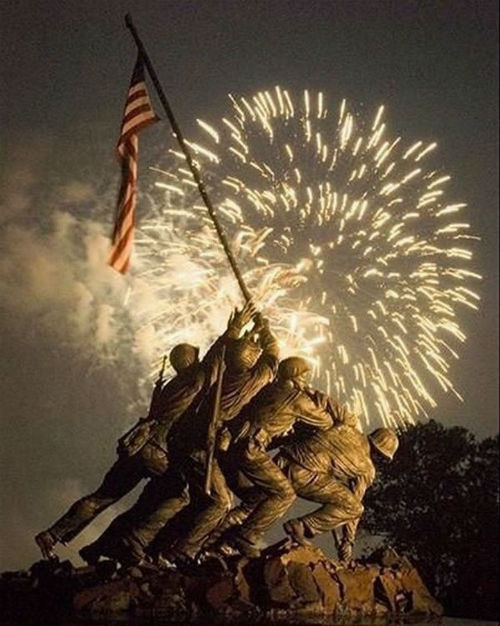 ***
The Quotes of The Day

Quote I

"Liberals get what they want, which is a humorless void where nothing happens, where no one dares do anything or laugh about anything or behave in any way that doesn't suit their rigid way of leading a life. No thanks." Piers Morgan

Quote II

New York City is no longer safe and it is no longer a place suitable to conduct business.

I will look for another more pleasant city to arrange meetings in the future, where I can feel safe from attack by diseased mental patients, a place where I don't have to step over homeless or endure gay pole dancers on the metro. L. Todd Wood

Quote III

"[.tv] has provided a certain, sure income," "It enables the government to provide essential services to its people through providing schooling and education for the kids, providing medical services to our people, and also in terms of improving the basic economic infrastructure and service delivery to our communities." Seve Paeniu, Tuvalu's Minister of Finance.

Quote IV

"Times are changing," Andrews Mayor James Reid
***
Well I wonder what drunk libtard Anderson Cooper will be hanging with tonight? It sure won't be Kathy Grifin.
***
Cenk Uygur Rips Chuck Todd For Admitting He Was 'Used' by Trump Admin: 'You're a Patsy'
***
***

Just another reason to dislike and distrust law enforcement. Missouri Cops Used Federal Loophole To Seize $2.6 Million From Drivers Who They Never Charged With Crimes

The Institute for Justice gives Missouri a B+ for its civil asset forfeiture laws. Technically, state law requires criminal conviction or a guilty plea before forfeiture, and the assets are supposed to go towards schools, not law enforcement.

So how did St. Charles cops get away with their shady stops?

According to the report, the answer lies in the federal Equitable Sharing program. The Department of Justice provides a guide to the program, which allows for the "potential to share federal forfeiture proceeds with cooperating state and local law enforcement agencies." By turning over their convictionless assets to the federal government, St. Charles law enforcement can split the funds 80-20.
***
New Year's Eve, a time for reflection, a time for realistic New Year's resolutions.
***

Just an observation........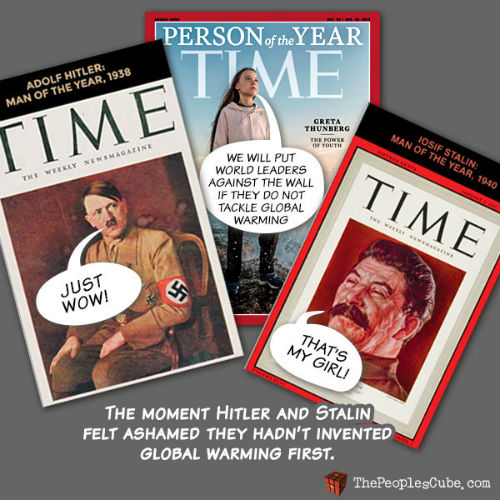 ***

There is a story behind those New Years Eve novelty glasses.
***

It's been nice knowing you folks. Unfortunately none of us will wake up tomorrow.

According to experts, climate change will result in "millions" of deaths, major European cities being sunken, nuclear war and global environmental riots…all within the next 5 days.

That's because they made the prediction back in 2004 and said all that would happen by 2020, which is just 5 days away.

"Climate change over the next 20 years could result in a global catastrophe costing millions of lives in wars and natural disasters," reported left-wing newspaper the Guardian on February 22, 2004.

"A secret report, suppressed by US defence chiefs and obtained by The Observer, warns that major European cities will be sunk beneath rising seas as Britain is plunged into a 'Siberian' climate by 2020. Nuclear conflict, mega-droughts, famine and widespread rioting will erupt across the world," the report added.
***
Kaitlyn Kong thought she had been punched hard in the abdomen as she stood among thousands of people in downtown Raleigh, North Carolina, as the new year arrived a year ago. Her best friend, standing next to her, thought Kong had been stabbed as blood poured from a wound.

It wasn't until Kong underwent an X-ray that she and hospital medical staff realized she had been shot after someone fired a gun into the air to celebrate the new year.

Although rare, people being shot by celebratory gunfire on New Year's Eve and other holidays like the Fourth of July does happen, prompting law enforcement authorities to caution people that bullets fired into the air can endanger people's lives.
***
The ONT Musical Interlude
&&&
&&&
***
Oh boy, talk about medical malpractice.

A hospital patient has died after being set on fire during surgery in Romania.

Surgeons at Floreasca Hospital in Bucharest used an alcohol-based disinfectant on the woman, 66, before carrying out her operation for pancreatic cancer on 22 December.

But they then used an electric scalpel - which, as it came into contact with the alcohol, set the woman's body alight on the operating table.

She suffered burns to 40% of her body, and died in hospital a week later.
***

How many firearm handling rules were violated by this Genius Award Winner.

MOLINE ACRES, Mo (AP).– A man has been charged with shooting another man in suburban St. Louis while putting a trigger lock on a gun.

Police in Moline Acres said 33-year-old Hutson Grace Jr. was charged Sunday with first-degree involuntary manslaughter in the death of 36-year-old Michael Dillingham.

Police say Grace drank beer and smoked pot while assembling the gun Saturday afternoon and then pointed it at Dillingham several times after being told to stop.

Officers said that while Grace was putting the trigger lock on the gun, he fired it, shooting Dillingham in the victim's home.
***

She must make one hell of a sammich. Tonight's Feel Good Story of The Day.
AUSTIN, Texas - A Texas husband took the wedding vow "in sickness and in health" to heart when he donated his kidney to his wife of 51 years.

Mike and Peggy Nipper underwent the successful transplant at the Kidney Transplant Center at St. David's North Austin Medical Center just before the holidays.
***

Tonight's ONT has been brought to you by Amateur Revelers.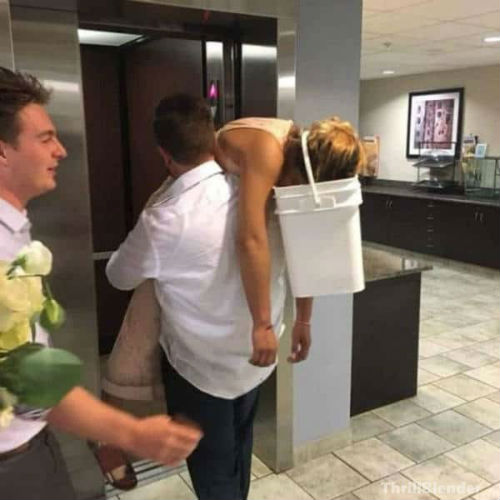 Notice: Posted with permission by the Ace Media Empire and AceCorp, LLC. Staff and management wish you a Happy & Prosperous New Year. Resolutions? A kinder, gentler Misanthrope next year.

posted by Misanthropic Humanitarian at
10:02 PM
|
Access Comments