« Mid-Morning Art Thread
|
Main
|
Surprise! George Conway, Steve Schmidt, and John Weaver Have All Previously Renounced Their Republican Party Membership (At Least Once Each!); But Of Course Now All Claim, In the NYT, to be "Republicans" Who Favor Impeachment »
December 17, 2019
The Morning Rant: Minimalist Edition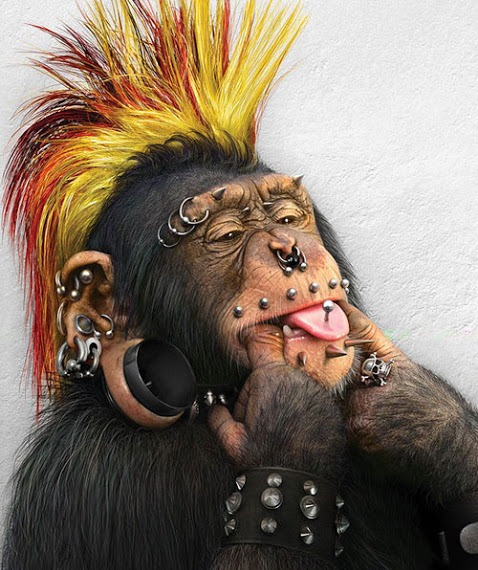 I really love Christmas.
Oh...not the religious aspect of the holiday, because I am a Jew, I love being a Jew, I will never convert (but give it a shot...I like to chat about religion), and from my perspective Jesus is not divine. And I abhor the commercialism that has tried mightily to push out the other, more interesting and pleasing and yes, spiritual aspects of the holiday.
I love a pleasant interaction with the butcher or the teenaged checkout clerk at the supermarket or the guy who pumps my gas (yup...NJ!). They seem in many cases to be more friendly and happy, and I try to end them with a happy, "Merry Christmas." Because we are a Christian country. Most of us celebrate Christmas, so why not recognize reality?
And the angrier side of me will loudly respond with "Merry Christmas" if anyone says, "Happy Holidays," because I am unfamiliar with and do not celebrate "Holiday."
And the really pissed-off side of me will think and sometimes say, "stop diluting centuries of American Exceptionalism by denying the country's Christian roots."
Why the Left Doesn't Like Christmas
There is a mind-blowing chutzpah or lack of self-awareness when people do something and yet deny that they are actually doing it. But the evidence is overwhelming. The left has stopped schools from calling Christmas vacations by that name -- the name schools called them throughout American history until the last couple of decades. Almost every non-Christian school in America now calls Christmas vacation "winter break." Fewer and fewer Americans, stores, companies or media wish people a "Merry Christmas," preferring the neutered "happy holidays" (despite the fact that the overwhelming majority of Americans celebrate Christmas). And in but one generation, virtually every American business has gone from having a "Christmas party" to having a "holiday party."
See? The Left is responsible for pretty much everything that is wrong with America, and the ruining of a lovely holiday in service to their progressive god is high on the list of reasons they need to be driven from the public square.
The fact is that Christianity has been a huge driver of Western political philosophy, and is indispensable to the cause of freedom. And spare me your sanctimonious lectures about religion being responsible for so much death and destruction in human history. And spare me your smug condescension about how modern society must be inclusive. Should we include Sharia law? FGM? Stoning adulterers? Hanging gays?

Screw you...I'll take Christianity, with all of its warts, any day. And don''t forget that much of the glory of Western art and music was financed by the Church, or created to express religious themes. And yes, I am jealous...take a look below the fold for one reason.

***
&topic=world_news">

posted by CBD at
11:00 AM
|
Access Comments