« Saturday Evening Movie Thread 12-07-2019 [Hosted By: Moviegique]
|
Main
|
EMT 12/15/19 »
December 14, 2019
Saturday Overnight Open Thread (12/14/19)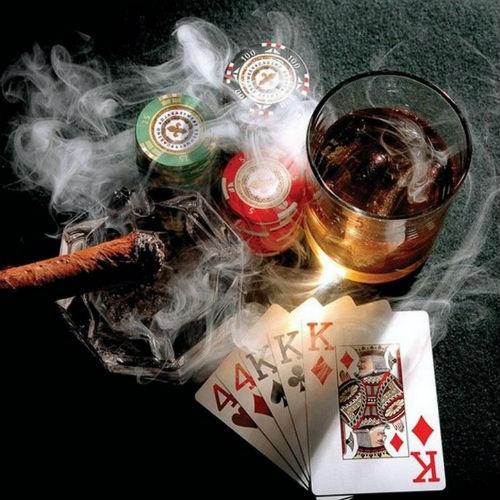 ***
The Saturday Night Joke - 1
During World War II, a grande dame calls the company commander at a local Army base. "This is Mrs. George Harrison Wattersill. I would like to invite 10 of your men to Christmas dinner here at Long Acres."
"That would be very nice," the commander replies.
"But," Mrs. George Harrison Wattersill continues, "no Jews, please. I hope you understand."
"Perfectly. Leave it to me."
Christmas comes and the guests are announced at Long Acres. Descending the staircase, Mrs. George Harrison Wattersill is horrified to see 10 black enlisted men standing at attention.
"My God!" she gasps. "There must be some horrible mistake!"
"No, Ma'am!" the first sergeant booms. "Cap'n Goldberg, he nevuh make a mistake!" (H/T Hadrian the Seventh)
***
The Saturday Night Joke - 2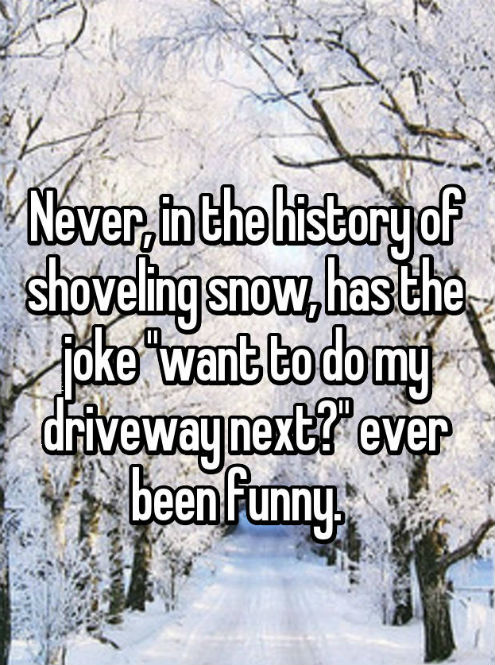 ***

What a messed up family. Man sues his ex-wife and 2 young daughters.

Father Sues His 8- and 10-Year-Old Daughters for Slander
Be good, boys and girls, or we'll sue you, too.

The daughters allegedly told police officers, the Illinois Department of Children and Family Services, "and other persons" that the father had punched the 8-year-old and pulled her hair; this led to the father being "arrested on a Domestic Violence charge," which "remains pending.
***
People More Likely To Believe In Hell After Shopping At Walmart

U.S.—A lot of people don't believe in hell anymore, thinking the concept of a place of eternal torment is archaic.


But one new study suggests people are much more likely to believe in the concept of hell after shopping at Walmart, especially during the Christmas season. From waiting in eternal lines to dealing with hundreds of not-quite-right customers throughout the store, people start to get what hell might be like.

After enduring the hellscape of a busy Walmart, people tend to be able to better conceive of a place where people are tortured for eternity.

"Honestly, it would be unjust for there not to be a hell," said one man after he waited for 30 minutes for someone to come unlock the Xbox games in the electronics department. "God is love, but He is also justice, and whoever runs this place needs to pay."
***
Location, location, location. Would you like to live in Arizona? Do you want a unique home? Do you qualify for a $400,000 mortgage? Here's the house for you.

Abandoned Nuclear Missile Complex in Arizona For Sale $400,000

Have you thought about buying a missile complex, I mean a new home, but looked at the row upon row of little boxes that constitute modern housing complexes with horror?

Would you like to consider something way off in the left-field, a real fixer-upper but a property that would prompt discussion or years to come?

Well, look no further than a decommissioned Titan II intercontinental ballistic missile silo located in the middle of the Arizona Desert and being sold by www.realtyexecutives.com
***

Black Sabbath had quite a coke habit way back when.
***

Ryan Gunderson, former captain of the Washington Generals tells his interesting story.

I WAS THE CAPTAIN OF THE TEAM THAT LOSES TO THE GLOBETROTTERS EVERY NIGHT
As the Generals' point guard, my job was to be a jerk and get humiliated on the court. But behind the scenes, it was a different story

Only an elite minority of the nation's high school basketball players are given the chance to continue playing in college. An even smaller number are able to say they've played basketball professionally.

Ryan Gunderson is one of those few. Now, you won't see Gunderson's jersey lofted into the rafters of the United Center or his highlights posted to Instagram, but there is no doubt that he made it to a level almost no one else on this planet reaches: getting paid to play basketball in front of giant, international crowds.

And bomb. Night after night.

Gunderson survived what many might consider the worst job in professional sports: playing for the Washington Generals. He was the team captain and starting point guard for a team whose sole existence is to lose to the Harlem Globetrotters.
***
If you were a realtor, how would you list this home? Stunning 4 bedroom 3 bath home needs a little TLC shitton of paint.
***

Australia is quite the place.
***
Pepsi is upping the ante when it comes to caffeinated beverages.

The soda giant has announced plans to launch Pepsi Café, a cola-coffee drink that has roughly twice the amount of caffeine as a regular Pepsi. The drink will debut in April and could give Pepsi a head start in this new market.

The Coca-Cola Company has a similar product, called Coke Plus Coffee, available in international markets, but has not yet announced a U.S. launch date, though it is widely expected to do so.
***
***

With a protractor like this, perhaps geometry would have been easier.
***
***

What's wrong with hot hot water and soap? Vampire facial and HIV.

The so-called vampire facials that have been touted by celebrities for ostensible rejuvenation benefits have been linked to two cases of HIV in New Mexico, according to health officials.

The New Mexico Department of Health first warned that clients of the since-closed VIP Spa in Albuquerque should be tested for possible blood-borne infections—including HIV, hepatitis B, and hepatitis C—last fall after an inspection found the spa's practices could have put some clients at risk
Going to a strange location and using unknown sources of bodily fluids, nope don't see anything bad happening.
***
THE ONT CHRISTMAS MUSIC INTERLUDE

THE ONT says Bah Humbug MoFos.

Holiday music is bad for your mental health, according to science — here's why

Incessant repetition of holiday music can have a psychological impact.

At first, holiday music can be uplifting, but after a certain period of time, it can cause boredom — and even distress.

It can remind listeners of the other stressors of the holidays, like finances and family.

Now here's your nightly dose of Christmas music.
&&&
&&&
***

SQUIRREL Genius Award Winner.

A D.C. resident may have inadvertently set their own apartment on fire in an attempt to scare away what is believed to be a squirrel with a lit stick of incense.

Around noon on Wednesday, a resident of a three-story apartment building in the 1300 block of Congress St. SE tried to drive off a small mammal with a lit stick of incense — scent unknown. The critter knocked the burning tip of the stick off, setting fire to the attic of the apartment, according to D.C. Fire and EMS.

To make matters worse, the resident's smoke alarm had been disabled because it kept going off while they were cooking.
***

Tonight's ONT has been brought to you by Linguistics.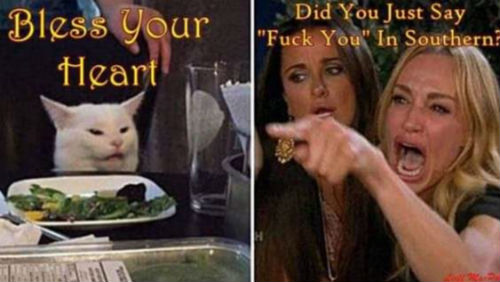 Notice: Posted with permission by the Ace Media Empire and AceCorp, LLC. Saturday nigh is alright for ONTing. Join us for Sunday's Christmas Party ONT.

posted by Misanthropic Humanitarian at
09:58 PM
|
Access Comments