« Organic Food & Anti-Vaxxers - Does The Fear of Safe Food Lead to Fear of Safe Vaccines
[BUCK THROCKMORTON]
|
Main
|
EMT 12/08/19 »
December 07, 2019
Saturday Overnight Open Thread (12/7/19)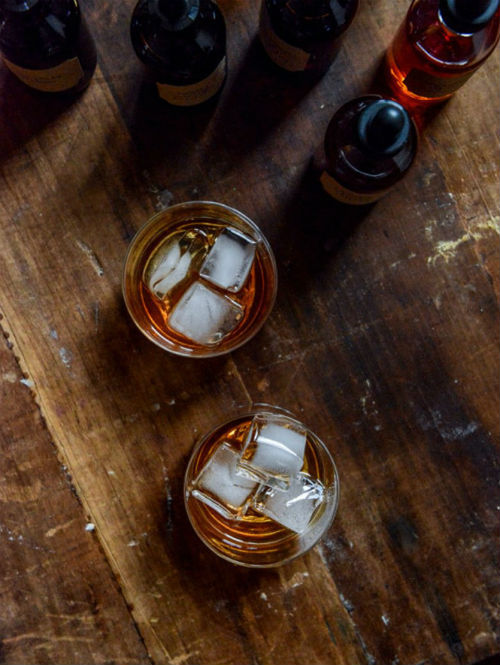 ***
The Saturday Night Joke

Love is a Many Splendored Thing...

A woman, cranky because her husband was late coming home again, decided to leave a note, saying, "I've had enough and have left you...don't bother coming after me"
Then she hid under the bed to see his reaction.
After a short while, the husband comes home and she could hear him in the kitchen before he comes into the bedroom. She could see him walk towards the dresser and pick up the note.
fter a few minutes, he wrote something on it before picking up the phone and calling someone.
"She's finally gone...yeah I know, about bloody time, I'm coming to see you, put on that sexy French nightie. I love you...can't wait to see you...we'll do all the naughty things you like."
He hung up, grabbed his keys and left.
She heard the car drive off as she came out from under the bed, seething with rage and with tears in her eyes.
She grabbed the note to see what he wrote.
"I can see your feet. We're outta bread; be back in five minutes." H/T CBD

***

The drinks are set aside. The Saturday Night Joke has been told. Before we get on with this ONT, let us have a moment of silence for those who lost their lives at Pearl Harbor 78 years ago today.
***
I'm quite familiar with Wausau, WI. What is snow good for? Shoveling, plowing, snow balls! Well 2 out of 3 aint bad anymore.

"No person shall throw or shoot any object, arrow, stone, snowball or other missile or projectile, by hand or by any other means, at any other person or at, in or into any building, street, sidewalk, alley, highway, park, playground or other public place within the city," New Municipal Ordinance in Wausau, Wisconsin.
My disdain for elected officials continues to increase daily.
***

The perfect Moron job. Owning your own business, a bar.

IF YOU BUY THE JERSEY Lilly, you'll own the biggest business in the town of Ingomar, Montana. That's because it is, in fact, the only business in Ingomar. You'll also be the town's 14th resident.

The century-old building has survived two World Wars, the Great Depression, and a fire that nearly wiped Ingomar off the map. Owners June Nygren and Boots Kope will be damned if they have to shutter its doors because no one can pony up the $225,000 for this historic bar. "I'm just hoping somebody will say, 'You know what, I wanna be away from it all.' This is a spectacular place to do that," says Nygren. The nearest town, Forsyth, is "only" 44 miles away. "That's really close in Montana, trust me."
***

Do you like to decorate for the Holidays? Do you entertain over the Holiday Season? Here's your chance to show off your decorations to your company.

Crafted from four fake Christmas trees, chicken wire, green mesh, and a fog machine, Treezilla -- a smoke-breathing Godzilla tree -- is really something to behold! Its creator, Steven Newland of New Zealand, recently sold it in auction for $415 NZD (approx. $269.58 USD). A bargain!
***

Talk about a rough day at work. 21-year-old Sanjay Bahe was doing routine repair work one second and had an iron rod impaling his head the next.

Construction work is a hazardous vocation riddled with potential pitfalls and physical dangers. For 21-year-old Sanjay Bahe from Balaghat, in central India, getting an iron rod pierced through his skull will likely serve as a lifelong reminder of that fact.

According to The Daily Mail, the young man was in the middle of repair work at a construction site when he accidentally fell into a well. That split-second accident resulted in a large iron rod going straight through his head.
90 minute surgery, piece of cake.
***

Honesty is the best policy. Fired and sentenced to jail. Yes Virginia, there is a thing called Karma.

She got the government job, and then a jail sentence. Veronica Hilda Theriault of Australia will spend the next year in jail after lying on the resume she submitted to land the role of chief information officer in South Australia's Department of the Premier and Cabinet in 2017, reports CNN. The 46-year-old worked in the role for more than a month, earning $22,500 of what was to be an $185,000 annual salary, before she was fired and charged with deception, dishonesty, and abuse of public office. In district court on Tuesday, Judge Michael Boylan said she'd lied about her education and work history and given "glowing feedback" while posing as a reference for herself. Her brother—awarded a government contract earning him more than $15,000 during Theriault's employment, per PerthNow—had also supplied a false reference for his sister.
***

Quite an accomplishment to live to the ripe ages of 88 and 102. Another great accomplishment to release an album.
***

I think the majority of us have wished we could say whatever the hell we wanted to say in our job. Something about a filter between the brain and the mouth prevents us. Attorney Christopher Hook doesn't have one of those filters.

Generally, when opposing counsel tells you to "eat a bowl of dicks," you know that your settlement talks are going nowhere fast. When opposing counsel later informs you that he's going to "let the long dick of the law f*ck [your client]," then you know that something may be amiss. When opposing counsel then begins to refer to you as a "cumstain" and a "limp dick mother f*cker," you may realize that your settlement talks have gone completely off the rails. When opposing counsel threatens to "water board each one of [your client's] trolls who show up for depo without any mercy whatsoever," and claims that he "know[s] where you live," you know it's time to file ex parte with a judge to get some much-needed relief.

This is what happened in a recent dispute between Christopher Hook, a plaintiffs' lawyer in California, and a legal team at Sheppard Mullin led by partner Peter Klee. The matter itself is a simple insurance dispute over about $200,000, but Hook's conduct has turned it into a complete circus sideshow. Sheppard Mullin represents Allstate and Hook represents a couple trying to fight the company for an ever-increasing amount of funds, into the millions.

In a declaration supporting Allstate's ex parte application for relief, Klee says Hook "bombarded" him and his colleagues with "over 100 emails." Here's a taste of what went down between Hook and the lawyers at Sheppard Mullin:
***
Officially it isn't winter, but it feels like it in many parts of the world. Yes, we've seen this before, but it's a great rerun.
***
***

Midwestern guy hits NYC.

***

Photo essay: How Families Eat In The Arctic: From An $18 Box Of Cookies To Polar Bear Stew
***

You still have time to get the one of the hottest Christmas presents of this year.
***

I wouldn't bet against this Colorado kid being a Florida resident someday.
***
THE ONT MUSICAL INTERLUDE
&&&
***

There are three of them. You can judge who is gold, silver and bronze. Genius Award Winners.

ALTAMONTE SPRINGS, Fla. - A 17-year old boy is being charged as an adult for attempted murder after shooting at two men, and hitting one of them, who used fake money to buy marijuana, police said.

Julio Aguirre is being held without bail in Seminole County Jail in connection with the shooting, which happened on Nov. 2 outside Imperial Class Tattoo on State Road 436.
***

Tonight's ONT has been brought to you by Appreciation.


Notice: Posted with permission by the Ace Media Empire and AceCorp, LLC. No it wasn't. No one is in the control room tonight.

posted by Misanthropic Humanitarian at
10:00 PM
|
Access Comments