« Mid-Morning Art Thread
|
Main
|
Virginia Giuffre: Andrew Is a Gross Liar, and Epstein Did Not Kill Himself »
December 03, 2019
The Morning Rant: Minimalist Edition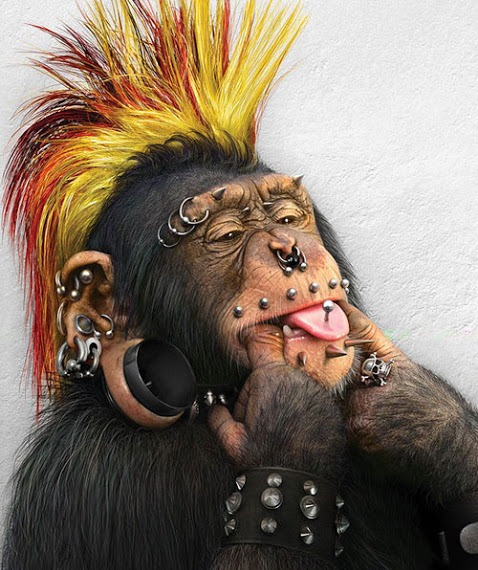 This is what I wrote to Chick-fil-A about their recent about-face and their patently offensive support -- no matter how small or indirectly given -- of the SPLC.
I frequented your restaurants primarily because of your refreshing attitude toward the all-too-common tendency among American corporations to bend the knee to the progressive mindset and pressure. Unfortunately your recent actions have made me rethink my patronage. I will no longer spend any money at any of your restaurants until you revisit your offensive rejection of some of the finest charitable organizations in the country, and actively reject your recent support for organizations such as SPLC. As has been pointed out in many places, Popeye's has an excellent chicken sandwich.
I am not a significant consumer of fast food, so this will have little effect on their bottom line. But I do not rely on fast food for my gustatory pleasures and needs, so this will have no effect on me either.
What troubles me is the reversion to the corporate mean, which more and more seems like a pale reflection of a discussion about "How Things Should Work" during a class section of Sociology 212: Progressive Theory in Corporate America.
And...the experience in their restaurants is uniformly better than any other major chain, with polite employees, spotless restaurants and speedy service. The big question is whether it is the obviously eroding religiosity (dumping the Salvation Army is a tell) and conservative ethics of the corporate culture that drives the company's excellence?
Because if that is the case, then it is only a matter of time before we see bums in their bathrooms, Sunday specials of ersatz chicken on a gluten-free bun, and further grovelling to the pinch-faced scolds of the Left and the angry soldiers of the professional homosexual movement.
By the way, the answer I got (it was prompt...I'll give them that) was a masterpiece of corporate bullshit, coupled with the obvious and uncomfortable fact that it was generated automatically, and that no human read my note. It's below the fold if anyone wants to wade through the crap.
Hi XXXXXX,

Thank you for reaching out to us. We know you care a lot about Chick-fil-A and the work of the Chick-fil-A Foundation – and we truly value your feedback and appreciate you're taking the time to share with us. Please know that you have been heard.

The mission of the Chick-fil-A Foundation is to nourish the potential in every child. For more information on the Chick-fil-A Foundation's giving, we strongly encourage you to read our announcement directly from us here: chick-fil-a.com/2020foundation

As you will see, the Chick-fil-A Foundation announced that in 2020 it will focus its giving to address three critical needs facing children: education, homelessness and hunger. In 2020, the Chick-fil-A Foundation will partner with Junior Achievement USA, Covenant House International, and more than 120 local food banks in the communities where Chick-fil-A opens new restaurants. Moving forward, the Chick-fil-A Foundation will reassess philanthropic partnerships annually rather than make multiyear commitments. All organizations – faith-based and non-faith-based—will be considered for future partnerships.

You can also visit chick-fil-afoundation.org to learn more about our refined giving approach and how we will work with our 2020 partners to help all children reach their potential.

Thank you again for taking the time to share your comments and concerns with us. We hope to have the opportunity to serve you in one of our restaurants soon.

Customer Service Team
Chick-fil-A, Inc.
&topic=world_news">

posted by CBD at
11:00 AM
|
Access Comments